Whether you're looking for the newest GoPro for YouTube, nature, sports, or any other photography duties, this list has it all, depending on how much you have. Today, there are many new GoPro models with the Max and Hero8 Black boasting of all the latest features but for a premium price. So, want to find out the best GoPro model? Read on!
Key features:
4K video at 60fps
1080p video at 240fps
Waterproof up to 10m deep
12MP stills resolution
GoPro Hero8 is undeniably one of the best overall action cameras currently. It comes with a few advanced features such as the fold-out feet, for seamless attachment with tripods. Also, this brand new GoPro camera now features a more pocketable design than ever. As for the video quality, Hero8 can record 4K and 2.7K clips at up to 100Mbps, which is an improvement from the previous 75Mbps. It can also send Livestream feeds in Full HD 1080p directly to YouTube, Facebook, or any other streaming platform. Plus, the HyperSmooth 2.0 feature brings stabilization to slow-motion footage at up to 240fps.
Likes:
Improved image stabilization
Crisp touch LCD
Seamless file production via the app
Inbuilt fold-out feet
Dislikes:
Short battery life
Small 4:3 LCD screen
Key features:
12MP sensor
Waterproof up to 10m deep
4K footage at 60fps
30fps of maximum continuous shooting speed
While Hero8 is busy grabbing headlines, the GoPro Hero 7 Black is going about its business silently and effectively. The real show here is the HyperSmooth stabilization for taking smooth, professional footage at all times. Like its successor, Hero 8, you'll also get 4K video at 60fps and even 8x slo-mo at Full HD. In short, the image quality here is excellent. And to back up the superb video capabilities, this camera also has inbuilt microphones for capturing higher highs and deeper lows. This will give you improved audio recordings. Don't forget that it also features a responsive 2" touchscreen and live streaming support.
Likes:
Amazingly smooth video stabilization
Great 4K quality
Livestreaming feature
Compatible with most mounts
Dislikes:
Not the best battery life
Struggles with voice commands
Can get hot while recording 4K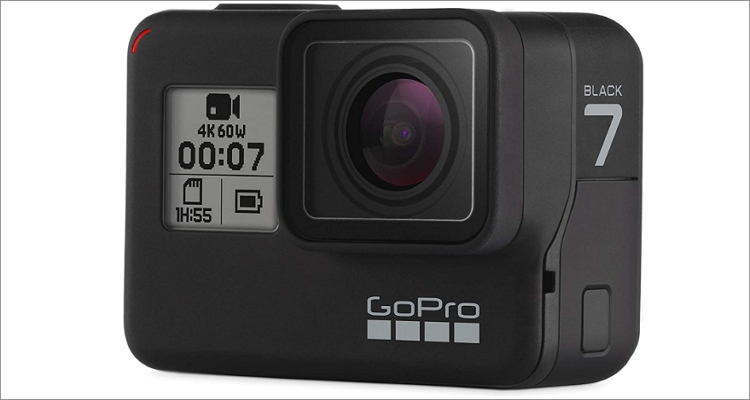 Key features:
10MP sensor
40K video at 10fps
Waterproof up to 10m deep
2" touchscreen display
Now Let's have a go at the GoPro Hero 7 Silver, which is the perfect GoPro camera if your pocket can't match the asking price for the Hero8 Black or Hero7 Black. Although it has a handful of compromises, it still has lots of great features such as 4K video at 30fps. Also, the 10MP HDR stills backed up by the Wide Dynamic Range (WDR) makes it ideal for wild documentaries, at daytime or night. And like the other Hero models, this camera is 10m deep waterproof.
Likes:
Simple to use
Solid 4K video quality
60fps slo-mo recording
WDR stills mode
Dislikes:
Non-removable battery
Doesn't come with a memory card
No front screen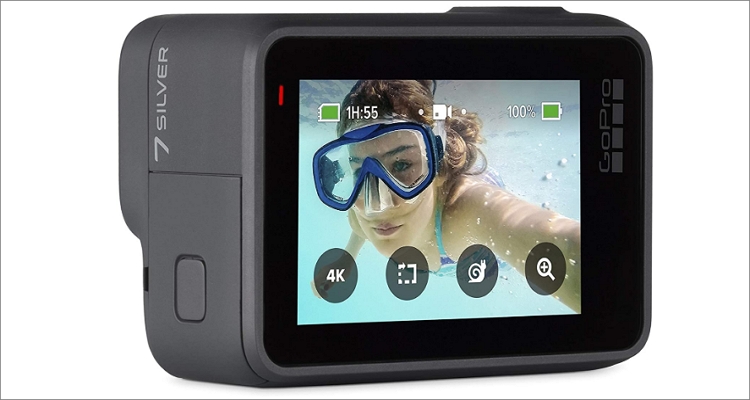 Key features:
16.6MP sensor
5.6K video at 30fps
30fps maximum continuous shooting speed
Waterproof up to 5m deep
GoPro Max is the latest 360-degree model from the manufacturer. With this action camera, you just need to press the record button and forget about framing before editing the footage using the GoPro app. Interestingly, this action camera can shoot 5.6K videos at 30fps in all directions. The video is rich in color that will make you not miss the HDR mode one bit. You'll even think that the cam is floating on a drone or gimbal. Overall, this is no one-trick pony.
Likes:
360-degree capture
Strong image stabilization
Integrated mounting clips
Excellent in-camera audio
Dislikes:
Limited video modes
Not the best stitching
Non-360-degree videos not of the best quality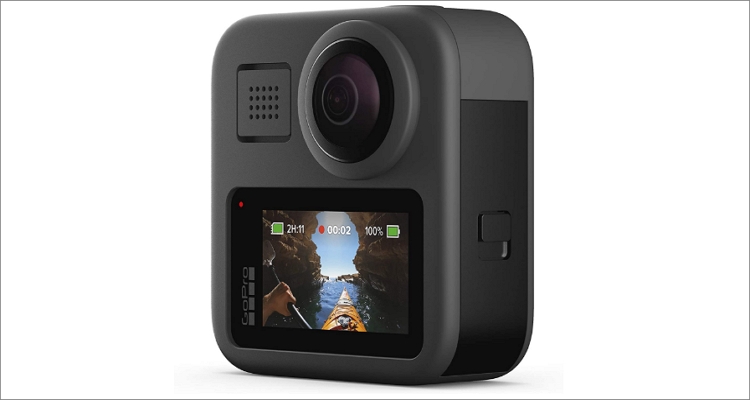 Key features:
18MP stills
5.2K video at 30fps
Waterproof up to 5m deep
Inbuilt voice control
The GoPro Fusion is another 360-degree camera that captures incredible spherical footage of everything around you. It's waterproof up to 5m deep and comes with one of the best GoPro tripod mounts and an extension pole for setting up and changing shots on the fly. Also, it can capture detailed 18MP photos and 5.2K videos, which is much expected from a camera of its caliber. Even better, GoPro Fusion supports micro SD up to 256GB. You can get the best SD for GoPro on most online stores. When choosing one, you should carefully take a look at the read speed and write speed. It should be at least 100Mbs and 90Mbs, respectively.
Likes:
Two free micro SD cards
Removable battery
Waterproof
Useful selfie stick
Dislikes:
No 100fps slo-mo
Needs dual SD cards to work
Significant size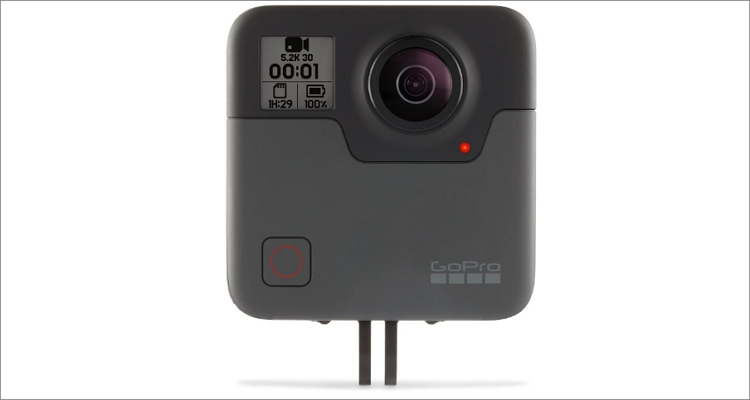 Key features:
10MP sensor
2" touchscreen
15fps maximum shooting speed
1080p at 60fps
Waterproof up to 10m deep
Going for around $160, Hero7 White is arguably the most affordable unit of the GoPro Hero range. Although there is no 4K video recording, the 1080p Full HD video at 60fps is still decent enough to offer your crisp and clear videos. Also, it offers a rugged and waterproof design that can withstand waters up to 10m deep, making this camera perfect for any adventure. As for the photos, this camera can take up to 15 10MP pictures per second, ensuring that you never miss out on anything. Plus, it comes with a touch zoom feature for you to frame your images perfectly.
Likes:
Solid 1080p videos
Good stabilization
Easy to use
Decent water-resistance
Dislikes:
No 4K support
Clumsy slo-mo
Limited modes (no Linear mode)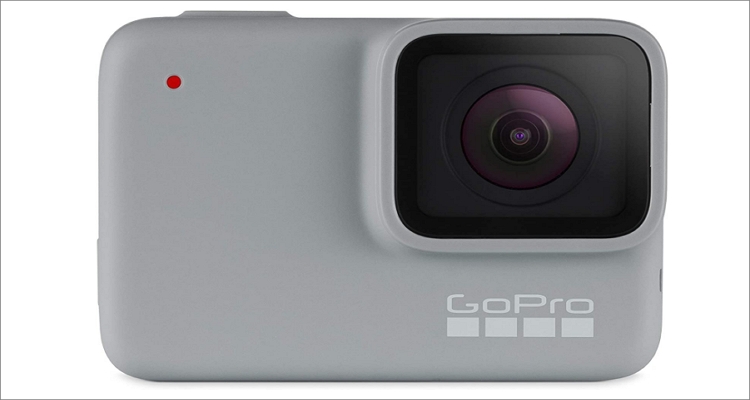 Final Words
These are the best GoPro cams with all the latest features. If you're running on a tight budget, you can consider the Hero7, albeit you'll need to sacrifice a few features. However, you can invest double the amount on the Hero8 Black and enjoy advanced features from arguably the best GoPro camera today.
If you'd like to convert your camera videos to other formats for different use, Wondershare UniConverter enables you to do it with its handy features.
Wondershare UniConverter
· The primary function of UniConverter is conversion. Users get to convert various file types like images, videos, and audios.
· Lets users perform minor editing to videos that your video files are displayed in the best desirable manner.
· You can screen record activities being performed on the computer screen. This feature is helpful especially when creating tutorials.
· Built-in video editor to trim, crop and rotate videos.