Before you head out to by your smart speaker, you should first read this Google Home vs Google Home Mini review post. Thanks to the ever-changing sound technology, it's now possible to enjoy your favorite music by merely commanding a smart speaker. Google is famous for its extensive smart speaker line that includes the affordable Google Home Mini and the robust Google Home. So in this insightful post, we want to take a look at the Google Home and Google Home Mini features to find out the better device. Let's dive in!
Part 1. What is Google Home?
Google Home is a Google-owned smart speaker brand that was released back in November 2016. The original version is cylindrical with status LEDs on top. It measures 5.62" tall and 3.80" wide, making it an easily portable device. It comes with two far-field microphones to help it pick up voices even in the noisiest of surroundings. It also features a touch-sensitive top with four bright LEDs.
At the base of this device, you'll find a shell that acts as a speaker grille. You can remove this shell and replace it with one that blends with your room décor. You can replace it with metallic shells in Snow, Copper, and Carbon finishes or fabric shells in Marine, Mango, or Violet colors.
As expected, Google Home uses the Google Assistant voice assistant, just like any other Google Smart Speaker and Androids. To use this feature, you must, first of all, register an account and sync it on the Google Home app. On the app, you can teach the assistant to recognize your voice. This way, you just need to say Ok Google or Hey Google and the device wakes up. You can even ask your Google Home speaker for Covid-19 updates by merely saying Ok Google, what is the latest with the coronavirus?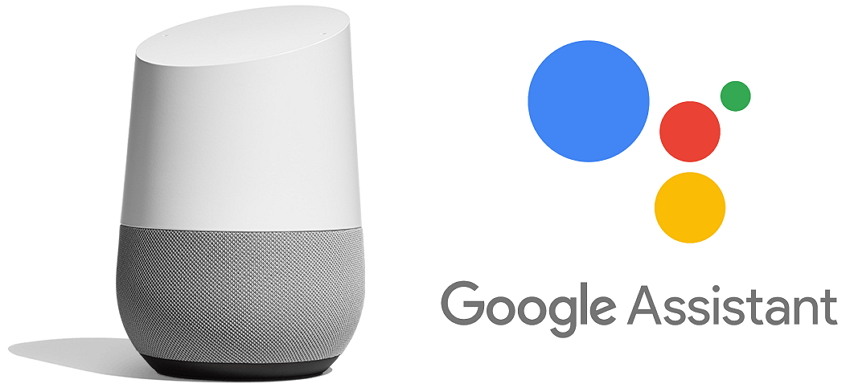 Part 2. What is Google Home Mini?
The Google Home Mini shrinks down all smart speaker intelligence into and smaller and cheaper package. It was released in October 2017 and measures in at 1.65" high and 3.80" inches wide. The Google Home Mini features a fabric top with white-colored status lights. Like its predecessor the Google Home, the Mini also comes in an assortment of colors. You can find it in Aqua, Charcoal, Coral, and Chalk colors.
Basically, the Home Mini can do just about anything that the larger Google Home version can do. However, you'll have to contend with a smaller speaker and lower sound quality. The Google Assistant, on the other hand, can answer queries or even set alarms and timers. It is capable of recognizing your voice even on loud places like in a kitchen with the cooker hood in full blast.
But as I've said, the sound quality isn't that room-filling. This is the main differentiating point between the Home and Mini. It doesn't feature a real bass with the treble sound being a little bit disappointing. To play music, you can connect it to the Chromecast Audio dongle or another Google Cast-enabled speaker. However, parting with a few extra bucks for the better-sounding Google Home is the smarter idea.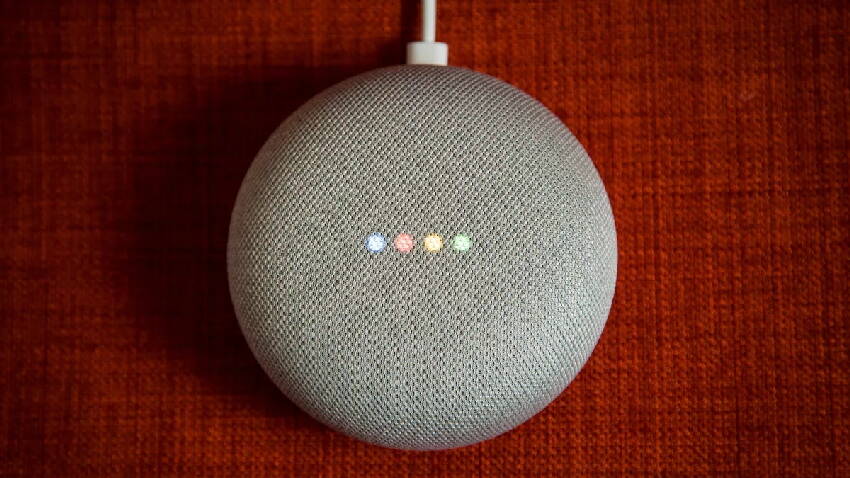 Part 3. Google Home vs Google Home Mini Comparison
Features/Specifications
Google Home
Google Home Mini
Price
$129
$49

Design

5.62" tall and 3.80" wide.
1.65" tall and 3.80" wide.

Sound Quality

Dual 2" passive radiators and 2" driver for improved sound quality.
Single 1.6" speaker with no real bass support.

Controls

Excellent touch controls for asking queries, volume, and play/pause. Also, it features button controls.
No button controls, hence the sleek looks. However, the touch controls are not as smooth as Google Home's.

Google Assistant

Lots of commands to place phone calls, controlling home smart devices, Playing YouTube Music, and more.
Same as Google Home.

Pros:

Excellent sound quality
Sensitive microphones
Intuitive touch controls
Generous bass amounts
Nice looks

Small and fun to use
Supports Micro-USB charging
Fun color combination for any room décor
Full Google Assistant

Cons:

Can't always hear you
Not for non-Google users
Variable volume

No real bass
Lacks comprehensive touch controls
Dim LEDs
Fabric can get dirty easily
Final Verdict
I'd rather pay the extra $80 for the full-sized Google Home. That's because the Mini isn't that loud and doesn't sound as good as Google Home, ruling it out of the running for bigger homes. Overall, Google Home should be your go-to smart speaker in 2020.