High-quality DJ gear can be quite expensive sometimes. And with the comprehensive variety of software and hardware today, finding the perfect DJ equipment can be a daunting task. It's because of these reasons that some people even end up with the costly and unreliable DJ equipment rental option. So, whether you want to buy or upgrade your current unit, this review post will furnish you will all the necessary knowledge needed to buy one.
Part 1. What's a DJ?
In simple terms, a DJ is a person or professional who plays mixes/music recorded by other people. So, a DJ doesn't necessarily have to create their own music. That said, there're many types of DJs today. They include radio DJs who mix tracks on your favorite radio stations, club DJs, and mobile DJs who spin at weddings, roadshows, parties, etc.
Part 2. Essential Equipment for the Beginner DJ
If you're asking yourself, what equipment do I need to DJ, start by checking out these nine excellent options.
Stanton T.92 M2 USB Turntable
Still new to the game? You can start with this portable turntable. The Stanton T.92 M2 is relatively simple and fun to use because it is a direct drive unit. That is, it comes with typical DJ accouterments like speed and pitch controls. It also has a USB and S/PDIF ports to help you export your records easily via the included software. And of course, the sound quality is up there with the best.
Specs:
Up to 20 kHz frequency response.
Features a braking system.
Direct drive motor.
USB and S/PDIF outputs.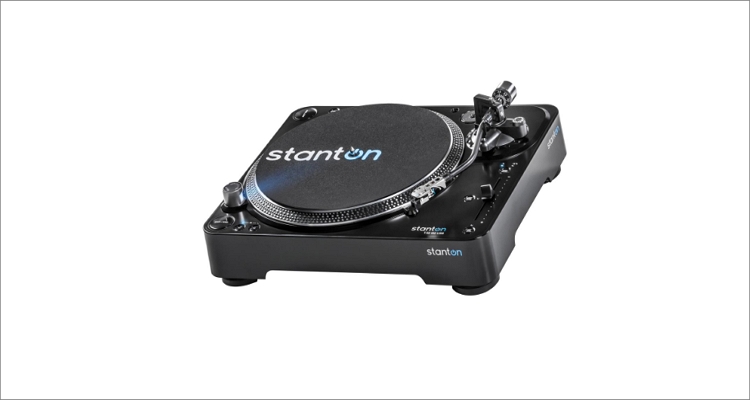 Audio-Technica ATH-M20x Professional Monitor Headphones
The Audio-Technica ATH-M20x over-ear headphones are among the cheapest DJ equipment for sale on this list. For only $50, you'll enjoy an unrivaled comfort and sound quality. These monitor headphones come with 40 mm drivers with aluminum voice coils and rare earth magnets that are tuned for low-frequency performance. The circumaural design, on the other hand, ensures perfect noise isolation even in loud environments. Plus, the single-side cable exit makes it convenient and flexible.
Specs:
Up to 20 kHz of frequency response.
Adjustable size.
Great sound isolation.
40 mm drivers.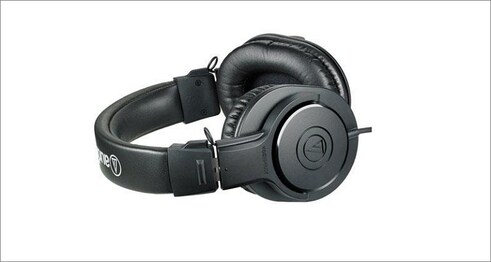 Native Instruments Traktor Kontrol S4 MK2 DJ Controller
The Traktor Kontrol S4 MK2 is not your typical DJ controller. This first-class DJ equipment will give you premium experience, thanks to the strategically placed controls and eight color-coded RGB buttons. Also, it boasts of a four-channel mixer, which includes a filter, 3-band EQs, sturdy faders, and CUE buttons. You'll get 30+ color effects to customize your tracks professionally as the intuitive loop recorder loops and records music on-the-fly. And lest I forget, all the latest versions include the Traktor PRO 2 software, which is remix-ready.
Specs:
4-deck integration.
Bright, RGB buttons.
Up to 48 kHz frequency response.
Over 30 DJ effects.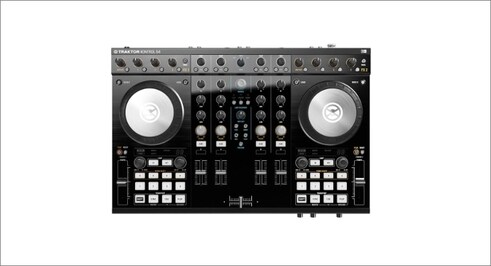 The Ableton Live 9 is a software for making musical ideas before converting them into finished songs. It's fast, fun, and easy to use. Here, you can easily change the audio tempo and timing without even stopping the play. In addition to that, the MIDI-mappable gives you hands-on control of music creation. You can convert audio to MIDI by merely right-clicking a clip and choosing whether to save as Drums, Harmony, or Melody. Don't forget, however, to update your software for new creative features and tools.
Specs:
Inbuilt audio effects.
Real-time audio warping.
20+ audio and MIDI effects.
4GB samples and loops.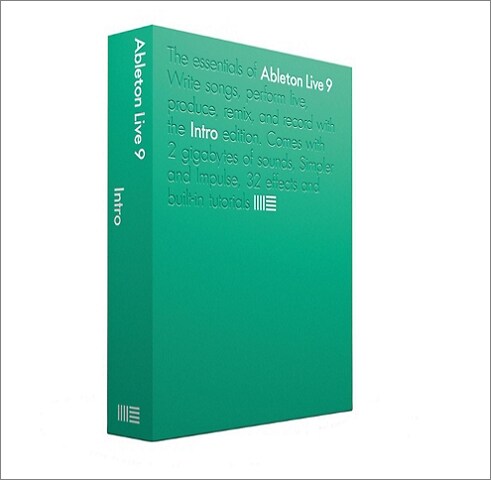 With the best Midi pad controller, you can rest assured of the best performance, whether you're in a studio, stage, or energetic club. With this vital DJ equipment, you'll enjoy varying designs, functionality, and ergonomics. However, when shopping for a MIDI pad controller, you need to look at features such as responsiveness, controls, flexibility, and more. So, whatever your music style, a MIDI pad controller will definitely give you full control of your notes.
Open-Box NS7III 4-Channel DJ Performance Controller
Hot on the heels of the NS7II, the Numark NS7III will get the best out of your Serato DJ music library. The triple 4.3 full-color displays will give you a real-time Serato DJ feedback, thereby minimizing the time you spend on your laptop during a performance. The NS7III also has a rugged metal construction, touch-activated controls, and four-channel audio mixer. So, if you want to minimize or eliminate laptop dependence during a performance, this is the way to go.
Specs:
Three high-resolution color screens.
1:1 real-time Serato DJ feedback.
Four decks.
Rugged metal construction.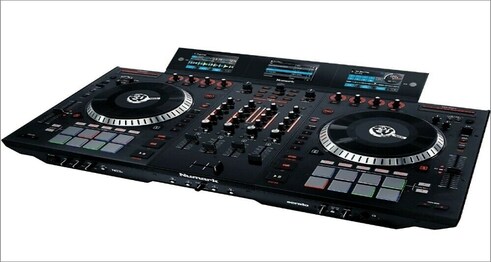 Pioneer DDJ-SB3 Serato DJ Controller
The DDJ-SB3 Serato DJ Controller is a beginner-friendly unit with straightforward controls and advanced features such as Pad Scratch. It uses the Serato DJ Lite, although you can have a paid upgrade to the Pro version. It offers 4-deck control but is surprisingly lightweight for its rugged design. It also has sleek looks and quality feel, thanks to the low-latency aluminum jog wheels. Moreover, users will enjoy up to eight FX patterns.
Specs:
Four deck control.
Rugged design.
Aluminum jog wheels.
USB bus-powered.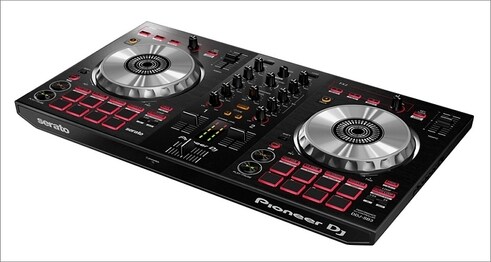 Pioneer PLX-500 Direct-Drive Professional Turntable
The PLX-500 inherits much of its features from the more advanced PLX-1000 professional turntable. It produces crystal clear analog sound that you should expect from vinyl. Also, this turntable comes with an inbuilt USB output for recording your vinyl collection to your Mac or PC in WAV format. However, you might need to convert WAV to MP3 using a powerful converter like Wondershare UniConverter to enjoy your audio on any platform.
Specs:
Quality vinyl sound.
Inbuilt USB connectivity.
Sleek design.
Record sleeve stand.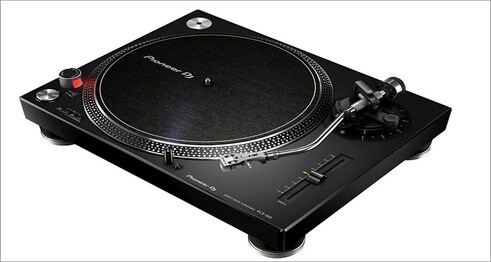 Numark NDX500 USB/CD Media Player and Software Controller
Finally, aspiring DJs can use the Numark NDX500 to become pro spinners in an instant. It combines comprehensive functionality with excellent software and hardware integration. It can play music tracks from any digital audio source, including flash drives, CDs, and USB-MIDI. And no matter the music source, this unit will display all your vital information on the backlit display. Additionally, the stutter starts and loops section provides easy creation of transitions, mix foundations, and more.
Specs:
Inbuilt USB connectivity.
Pitch track up/down.
USB MIDI for controlling DJ software.
Touch-sensitive scratch.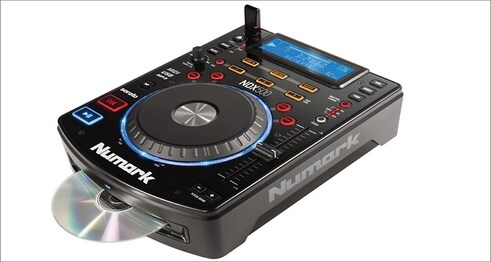 Final Thoughts
These are the best DJ equipment for beginners. But before you make a pick (s), remember to consider the combination that you need to get started. You might need the best turntable, headphones, DJ software, or even a speaker. But of course, a beginner can't have them all. So make a wise combination.