When we mention Bluetooth wireless earbuds, Apple's AirPods immediately come to mind. But there are also plenty of other reliable models from renowned brands like Samsung and Beats as well as little-known names. Unfortunately, singling out the best wireless earbuds from the crowded market is no cakewalk. You have to look at paramount features such as comfort, ergonomic design, sound quality, or even price before making a purchase. So, after digging and hassling, I've prepared this list of 15 wireless earbuds that are worth the money.
Sennheiser Momentum True Wireless 2
Features:
7 mm audio drivers.
Active noise cancellation.
7-hour battery life.
Customizable touchpad technology.
Don't be intimidated by the $300 price tag of these earbuds because it's worth every cent. These little but stylish earphones feature the second-generation IPX4-rating construction making them sweat and waterproof. Inside the water-resistant building lies an advanced Bluetooth 5.1 support as well as an active noise cancellation technology. And most importantly, they offer top-notch sound quality that you can only get on top-rated brands like the AirPods Pro.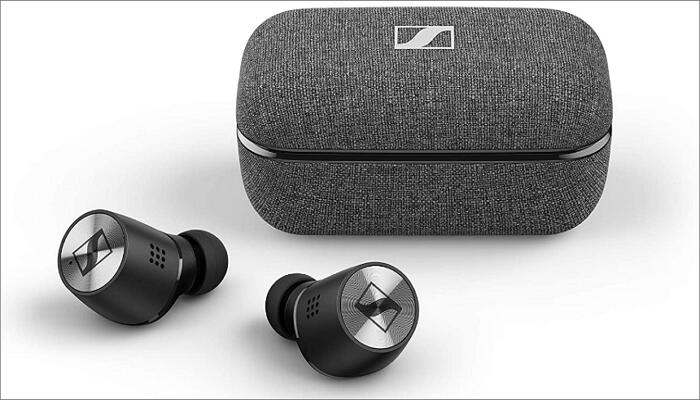 Features:
Active noise cancellation technology.
Siri voice assistant.
Wireless charging case.
Water and sweat-resistant.
At around $206, the Apple AirPods Pro is an accurate representation of a wireless earphone. They feature an ergonomic design with an IPX4-rating splash-proof construction. That said, the AirPods Pro lets you command all your smart devices thanks to the embedded Siri. Another feature that makes these earbuds stand out from the crowd is the active noise canceling. This way, you'll enjoy high-grade call quality and bass sound. Plus, the adaptive EQ tunes tracks automatically depending on your ear shape.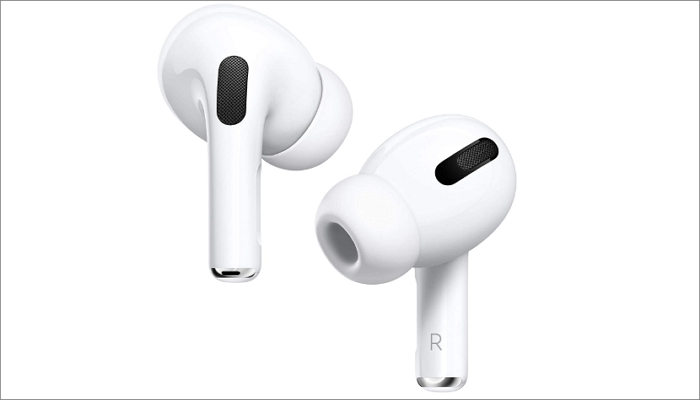 Samsung Galaxy Buds+ Plus
Features:
IPX4 rating.
Bluetooth 5.0 support.
11-hour battery life.
Three microphones.
The Samsung Galaxy Buds+ Plus is for anybody looking for excellent call quality and active noise reduction. It achieves this by using its internal and dual external microphones, which filter out voices and ambient sounds. This ensures that your calls are crisp and clear, even in the loudest of surroundings. When fully charged, you'll get at least 11 hours of serious music. Even better, just three minutes of charge offers around an hour of playtime. And Lest I forget, it's iOS and Android compatible.
Features:
Bluetooth 5.0 support.
Alexa enabled.
Carrying case with 24-hour battery life.
Ambient sound controls.
Sony is undoubtedly a household name in the over-ear headphone scene, thanks to its robust models like the WH1000XM3. Well, the company is also making inroads in the earbud department with the WF-1000XM3. Although these earbuds aren't cheap by any means ($200), I find them to be excellent alternatives to top-quality brands like the Sennheiser and AirPods Pro. They feature nice sound quality, improved Bluetooth 5.0 for AAC, and of course, the Alexa built-in make them an irresistible pair. Sadly, it lacks the all-important IPX certification.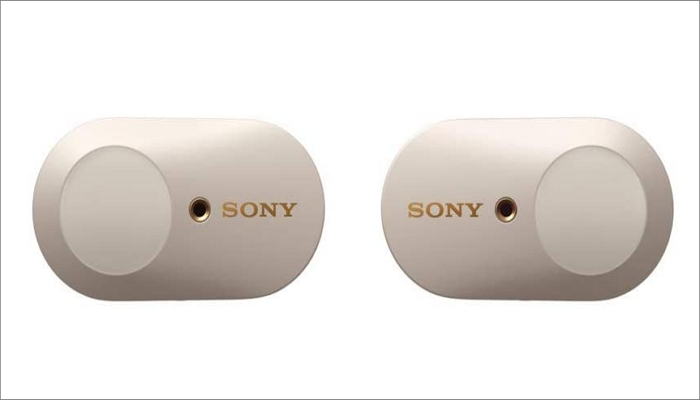 Features:
IPX4 rating.
Bluetooth 5.0 for AAC.
9-hour playtime.
Android and iOS compatible.
Beats Powerbeats Pro will put the famous AirPods Pro to shame if you stack them up. For starters, its sleek finish, stylish design, and ear hooks to envy are enough to make you grab this pair. Also, it delivers a richer sound and an improved battery life compared to the 'top dogs' on this competitive list. The Bluetooth 5.0 technology also provides excellent support for AAC devices while the touch and volume controls make your entertainment life even more straightforward. My only disappointment is the lack of noise canceling.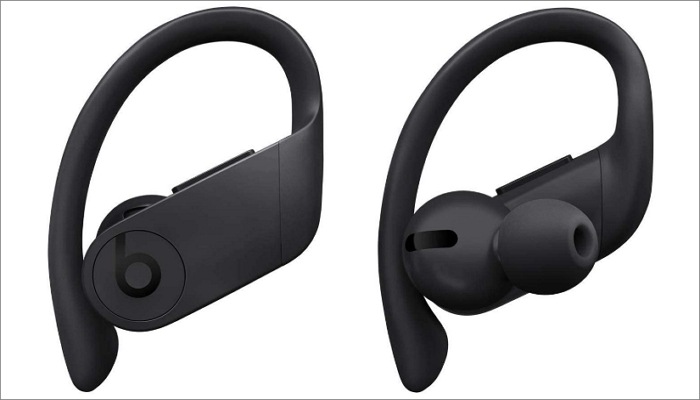 Anker Soundcore Liberty Air 2
Features:
Noise-canceling technology.
Dual microphones.
11 mm drivers.
28-hour playtime.
At around $100, you'll enjoy extended features that are only available to top brands with the Anker Soundcore Liberty Air 2. It features impressive 11 mm audio drivers for improved sound quality and dual microphones for reducing noises by up to 60%. Moreover, the Bluetooth 5.0 connectivity ensures fast and robust pairing. If you factor in the 8-hour battery life and water-resistant construction, these earbuds are a steal for its price.
Master & Dynamic MW07 Plus True Wireless
Features:
Improved IPX5 rating.
20+ meter Bluetooth range.
Snug fit.
10 mm Beryllium drivers.
If not for the limited 3.5 hours of battery life, I'd say that the Master & Dynamics MW07 is the number one contender on this list. These earbuds are fitted with second-generation Beryllium drivers and two mics on each bud for producing vibrant, natural sounds free of any ambient noises. It also includes a charging case with additional triple charges and 3.5-hour battery life. To cap it off, the 20+ meter Bluetooth 4.2 connectivity for APTX (no AAC) is reliable and strong enough.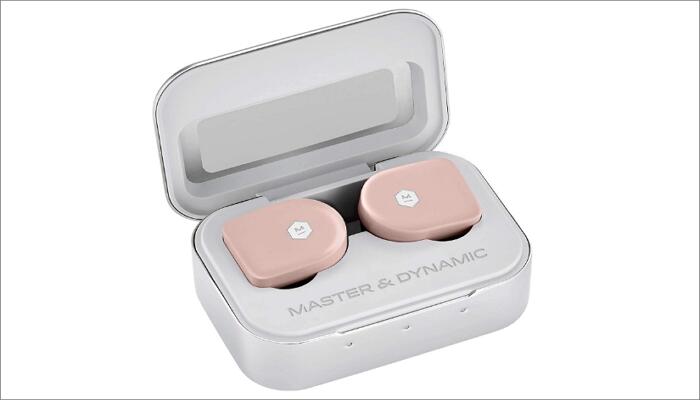 Features:
Customizable sound settings.
Support for AAC and APTX.
Bluetooth 5.0.
IPX4 certification.
The Libratone Track Air Plus is strong and powerful. With its Bluetooth 5.0 technology that supports both AAC and APTX, you'll enjoy fast and stable connections over long distances. At the same time, the 0.2oz drivers and 30 dB ambient noise reduction ensure that you can enjoy music tracks in peace. Further, the double and triple tap controls can wake up the voice assistant, pause music, answer calls, or even adjust the volume. And surprisingly, the firmware is upgradeable.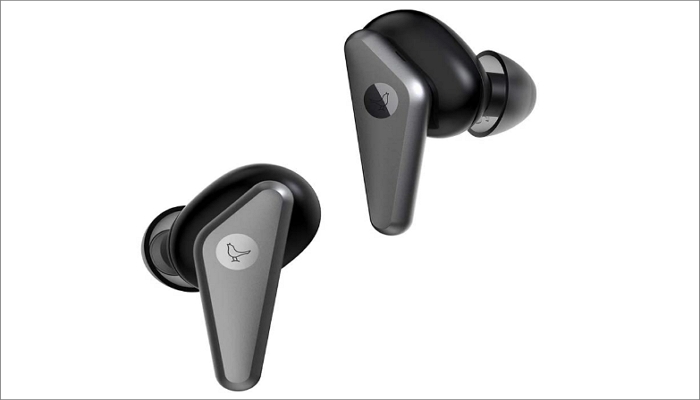 1MORE Stylish True Wireless Earbuds
Features:
Noise-canceling microphone.
Bluetooth 5.0 connection.
Super-light at 52.8g.
7 mm drivers.
Yes! You can grab a pair of this for around $70 only. The 1MORE Stylish True Wireless Earbuds encompass lots of exciting features for its price. It's fitted with a stable Bluetooth 5.0 connectivity that supports both APTX and AAC. Also, the 7 mm drivers and the inbuilt noise-canceling microphone ensures that you enjoy making calls and music minus the annoying ambient distractions. Another thing, you can charge it for 15 minutes only and get up to 3 hours of use thanks to the fast charge technique.
Features:
Available in Black, White, and Gunmetal.
IPX5 certification.
Google Assistant and Siri compatible.
AAC and APTX support.
The Optoma NuForce BE Sport4 is another pocket-friendly earphone that you can get for $50 only. It is available in either Black, White, or Gunmetal colors while the aluminum and polycarbonate finishing makes it lightweight, durable, and water-resistant. In the meantime, the spin fit ear tips will provide you with maximum fit and comfort even in the busiest environments. Furthermore, the voice assistant feature gives you full control of your Android and iOS phones.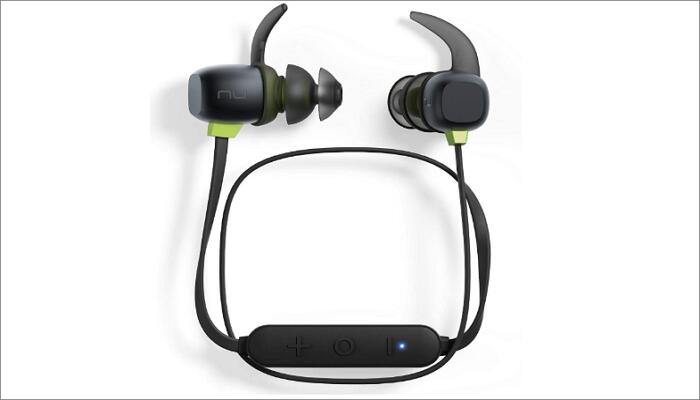 Bowers & Wilkins PI3 Wireless Headphones
Features:
8 hours of battery life.
9.2 mm drivers.
In-ear construction.
Supports APTX codec.
For a headphone that costs around $200 with no ANC technology, you can dismiss it altogether. But wait a minute; do you really need ANC when the earphones already have in-ear construction? That said, these headsets use soft rubber and silicone construction that makes them comfortable and secure on your ears. To add to that, the PI3 microphone, coupled with the Hybrid Dual Driver technology, keeps ambient sounds at bay while delivering excellent sounds. What's more, the 8-hour battery life should keep you going for long.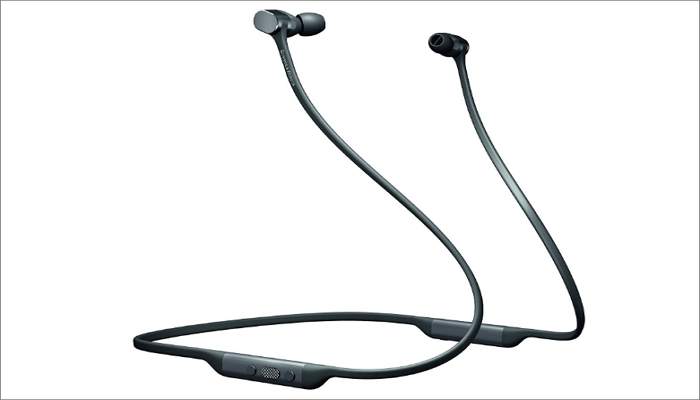 OnePlus Bullets Wireless 2
Features:
Up to 14 hours of battery life.
Quick charge technology.
Noise-canceling feature.
Google Assistant supported.
If you're always on the move that you don't have enough time to charge your earbuds, choose the OnePlus Bullets Wireless 2. On top of offering you up to 14 hours when fully charged, you'll enjoy 10 hours of playtime after charging it for merely 10 minutes. Also, the phonecall clarity here is second to none thanks to the Qualcomm CVC noise reduction technology. And of course, it supports the smartest voice assistant ever – Google Assistant.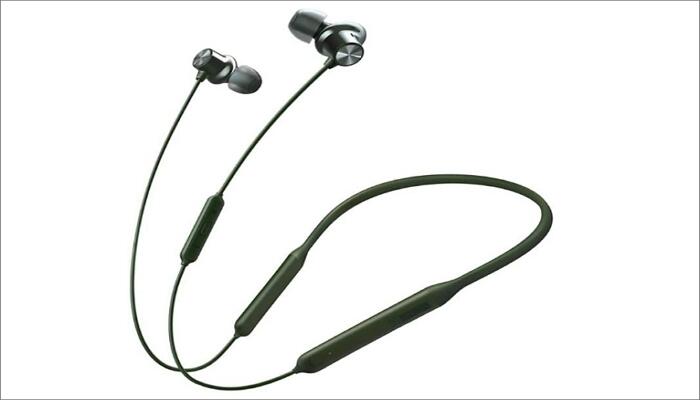 Features:
Bluetooth 5.0 pairing.
AAC support.
IPX4 certified.
USB charging port.
The SoundMAGIC E11BT is one of the best wireless earbuds, at least in the pocket department. It will cost you only $60 to get a pair. That aside, the E11BT is IPX4 certified, which is a feature that is only available in high-end earphones. It also supports Bluetooth 5.0 for AAC. In addition to that, the entanglement-free copper cable ensures that you get high-quality and lossless sound quality. Remember, however, to check if the package arrives with the free portable storage bag.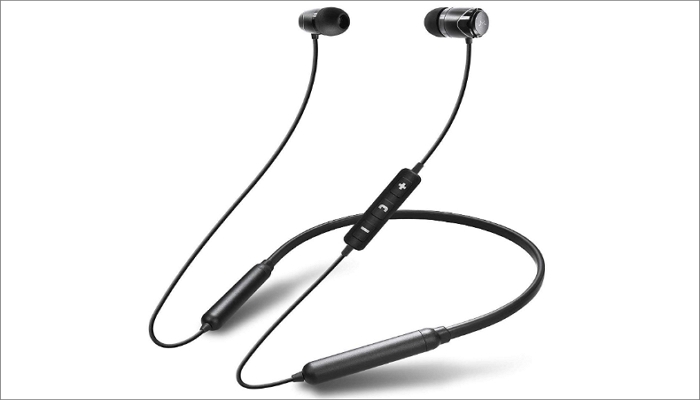 Features:
Up to 14-hour battery life.
IPX7 sweatproof and waterproof.
2-year warranty.
14-day money-back guarantee.
The Jaybird Tarah Pro is undoubtedly an improvised headset. Its in-ear buds feature 16ohm impedance, 16-bit stereo, and up to 20 kHz of bandwidth. To make your listening experience clearer, the Tarah Pro allows passive noise canceling. Users can also customize EQ on their smartphones to create unique sound profiles for their buds. You can even sync your Spotify account to the Jaybird Tarah Pro. And if you experience any hitches with the device, you can always activate your 14-day money-back guarantee.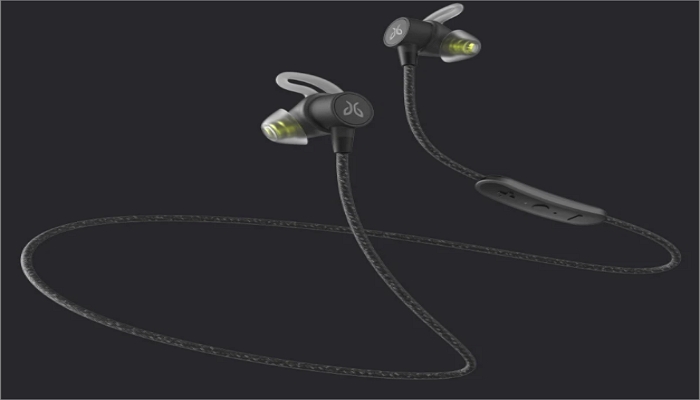 Features:
Class 1 Bluetooth.
8-hour battery life.
Up to four sizes.
90-day Amazon-backed warranty.
Once again, the iconic Beats brand finds its way in our top 15 list. These wireless authentic in-ear earphones promise authentic and clear sounds with its amazing 8-hour battery life. It also features the vital fast-charge technology, with a 5-minute charge giving you up to 2 hours of playback. Additionally, the Flex-Form cable offers seamless portability and all-day comfort. Overall, Beats X offers excellent wireless efficiency.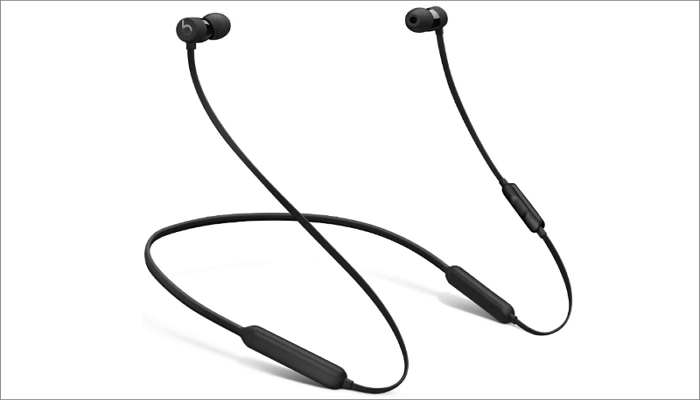 Did I leave out your favorite wireless earbuds? Hope not! With these fifteen options, you're sure of excellent sound quality, comfort, and other improved technologies. But always remember that high-end prices don't necessarily mean more advanced features. So, choose wisely!