In this article, we cover some of the best video players for Mac. Some of them are free video players for Mac; and others are not so open, and then there are the ones worth paying for. Your operating system version plays a big part in which video player will work and which will function its best when challenged with a wide variety of video formats. The biggest question is what is the best video player for Mac, the answer to which is complicated as they each have their pros and cons, which we will cover here below.
URL: https://support.apple.com/quicktime
QuickTime is the original video player for the Macintosh operating system and comes with your Mac and plays by default. The primary QuickTime video player is a free video player for Mac, but it's limited in what formats it can play. With all the new formats this one isn't sufficient.
Pros:
QuickTime Pro is not a free video player for Mac at $29.99, but you can get it free combined with Final Cut Pro
QuickTime essential is pre-installed on all macs for free
Excellent native handling of video compression, without sacrificing quality or storage space
Cons:
Limited playback formats, no support for MP4 unless you convert to.MOV
Can't make use of .srt subtitle files
Some reported issues of leaving it running in the background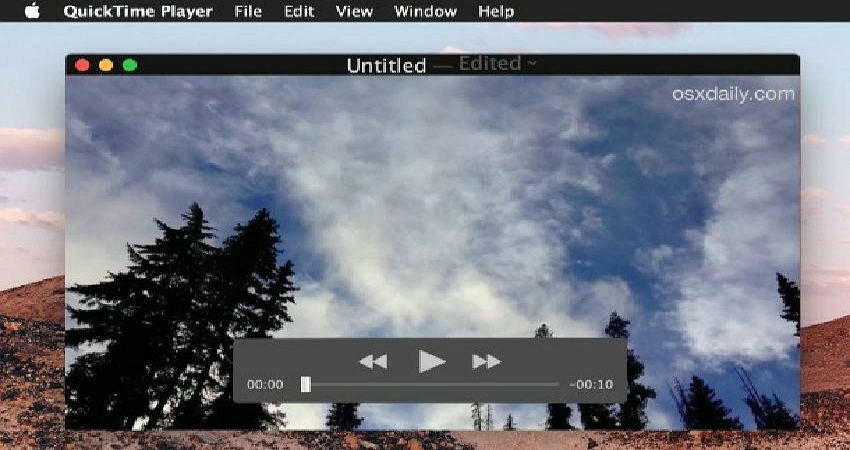 URL: https://www.videolan.org/vlc/
The free VLC player is a long time favorite with a wide range of video formats supported along with DVD, CD, VCD, Blu-ray, podcast, and streamed content. It has been around a long time and has a good following from around the world. It's available for download on a wide range of devices and operating systems.
Pros:
Most uncomplicated integration with web channel streaming services
Downloadable to most operating systems like Mac OS X, iOS, Android, Windows, Linux, etc.
Allows skin creation and adding extensions
Cons:
The interface is dated and often inconvenient to use
Requires Mac OS X 10.7.5 or later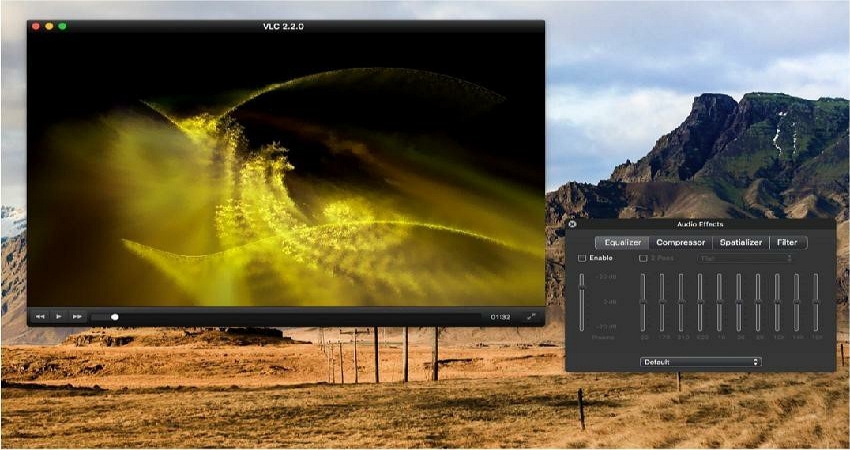 URL: https://free-5kplayer.en.softonic.com/download
5K player is a reasonable free video player with not so fancy options and not so basic features. It is capable of Airplay and playback of HD and a reasonable amount of other formats like 4K, 5K, and HD, to MKV, MTS, and AVCHD.
Pros:
Users can save 3D movies at 1080p or 720p as an MP4, MKV, etc.
Can play both stores bought DVD's and ripped copies
Screen recording of 4k UHD while connected to the mirroring function
Cons:
It's not at first very user friendly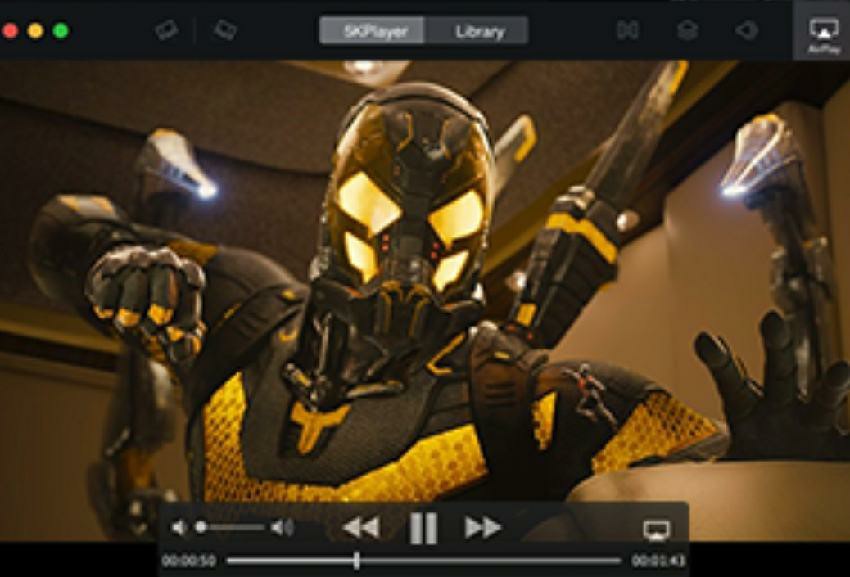 URL: https://www.cisdem.com/video-player-mac.html
Cisdem seems to be one of the best video players for Mac, as it is excellent at playing large files of high-resolution. Many users find the Cisdem player a lot more stable and reliable, smooth playback of large files. Cisdem's interface is easy to use and relatively intuitive. It supports a wide range of file formats like MOV, WMV, AVI, MP4, M4V, FLV, MKV, RMVB, MPEG, as well as 5K and Full HD 1080P videos. $9.99 (1 Mac/Lifetime license)
Pros:
Supports a high number of formats
No time lost to buffering
Cons:
Requires at least an OS version 10.10
Only some reported issues on MP4 and dual-core laptops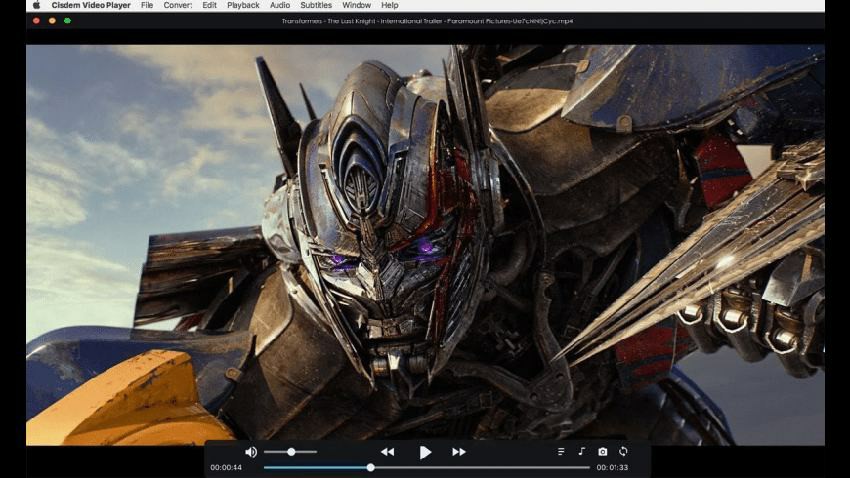 URL: https://www.elmedia-video-player.com/
The Elmedia player is very versatile and can play most of the video formats, including but not limited to AVI, FLV, MP4, MP3, MOV, WMV, MKV, DAT. This player has a browser that allows you to watch internet content. It has the power to enhance your viewing pleasure, with a ten band equalizer, video tuner, customizable playback speed, these are among a few of a list of other great features.
Pros:
Supports the broadest range of playback formats
Supports streaming to Chromecast
Cons:
Advanced features come for $9.99
Older Mac OS versions are not completely supported
Is not available on Android or Windows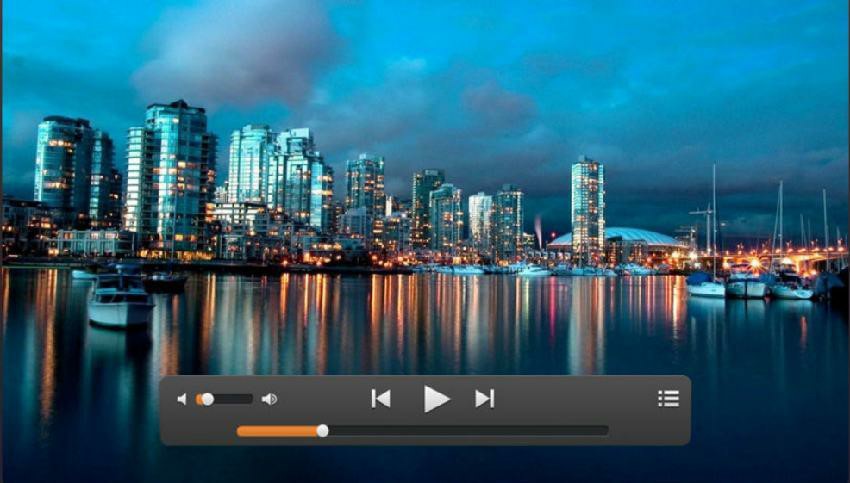 URL: http://mplayerx.org/
Although it hasn't been updated since 2016, it's a free video player for Mac. It was designed with Mac users in mind, so it's easy to use with a very minimalistic user interface.
Pros:
It's open-source and free
It can be controlled with gestures in the Mac touchpad
Provides Apple Remote support
Supports streaming from YouTube and Vimeo
Cons:
Requires a 64bit processor
It recognizes SPDIF cable when plugged in and will output the raw DTS/AC3 stream. But no more extra settings are available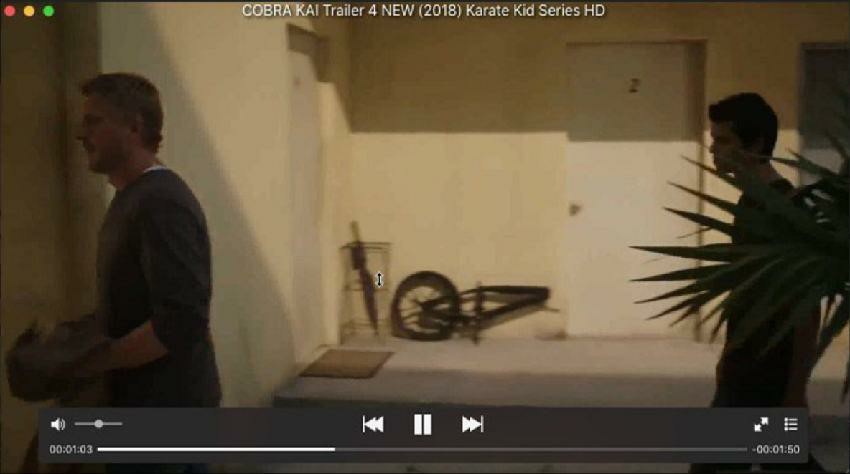 Summary
The best video player for Mac out of these options seems to be the Cisdem video player. With its smooth playback of large video files and it's a wide variety of formats that it covers. The best free video player for Mac seems to be VLC if you have a new'ish Macintosh. So what is the best video player for Mac? This answer all depends on what you expect from your video player and what Macintosh you have. It seems worth it to invest a bit on a player if you are a fanatic.