Video editing has become a separate profession where users seek various methods to learn more over it. The social media platforms and all the other video streaming sites have been inclined towards such video content driven by tons of editing that enhances its quality and brings about a very diverse change within it. Various tools have been integrated into video editing applications that are openly available for use. However, no specific platforms are existent that is responsible for teaching and helping beginners in learning video editing. This teaching environment has been provided by the free video editing software that is developed in a way that allows beginners to easily use and understand the basic methods and metrics for editing the video. This article provides a subjective discussion of the best video editing software for beginners, along with their distinctive features that allow beginners to develop video content that can be improved with time with the help of these platforms. The aim behind this motive is to produce professionals out of these beginners in the future that would then benefit the industry with their creative content.
It usually gets difficult for beginners to select over an application that would guide them the basics of video editing and would help them learn this profession from scratch. This article discusses the top five downloadable video editors for PC that would allow beginners to select the best option within these.
Ezvid for PC is an application that was brought up to the market as a screen video capturing application. Ever since its introduction in the market, it has brought an enormous change within the video editing circle. Users who wish to use any video editing tool are provided with the necessary guidance along with a straightforward user interface that can help them easily edit their video by following the toolset. Along with that, users are provided with two basic screens while editing their video. Though professionally, this provides real-time preview while editing the video, it keeps the beginners centered on their work with a proper check and balance. This assuredly helps them complete their editing tasks in a shorter time without any associated technical constraints. It has an easy interface with buttons that are not so difficult for apprehension.
Download Ezvid for PC by clicking here. URL: https://www.ezvid.com/ezvid_for_windows
In a market where Adobe and CyberLink rule the video editing software, there always exists the need for best video editing software for beginners. They do not serve as a beginner environment for users. Movavi Video Suite, on the other hand, provides a very easy induced program that works for both beginners and professionals. Its primary features include the creation of slideshow, video editing, and video conversions. However, it is backed with a detailed list of features that enhance the quality of the video effectively. Users can easily add text, customize the video with different effects, and use the basic tools of dragging and cutting to enhance the frame itself. However, these tools come with a price of $79.95 that is to be paid to gain excess to these easy and convenient video editing tools.
Users can download Movavi by clicking here. URL: https://www.movavi.com/videoeditor/?gclid=EAIaIQobChMIxIX67dHk6QIVVbLVCh3Y7A51EAAYASAAEgKxs_D_BwE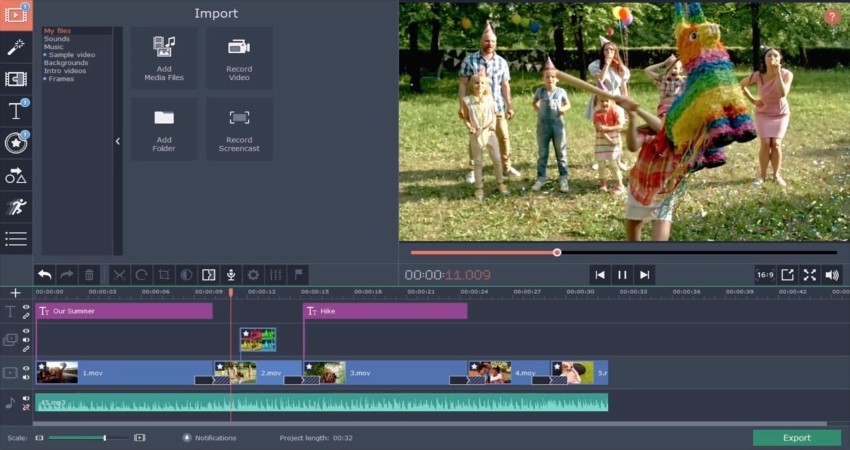 This platform has been known for its professionalism, where the extensive editing of videos is being performed that evaluates the product into complete high-quality video content. Blender is open-source software that has provided users with the essential tools for video editing that would guide beginners while performing edits in a video. Along with the various basic tools, this platform comes with a few advanced and excessive tools such as Chroma vectorscope and Luna waveforms. However, free software with this capability understands user's needs, hence ensuring simplicity in its interface for letting beginners gain the maximum knowledge out of it.
Download Blender by clicking here. URL: https://www.blender.org/download/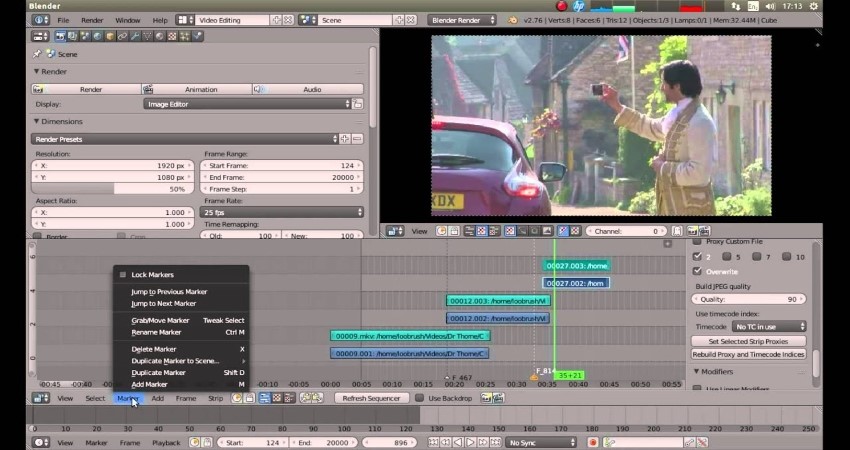 This video editing tool has faced much iteration in the past, where its latest edition provides a very detailed interface that serves as a teaching environment for the user. It offers simple and standard video editing in its free application, however, this can be improved if users buy a subscription package that covers other video editing features. The design of the platform has been considered very intuitive and encouraging for beginners. Out of many features, it provides easy access to simple features such as filters, overlays, motion elements, and transitions. These basic features provide a very impressive environment for beginners to work on.
Visit Filmora to download the software by clicking here. URL: https://filmora.wondershare.com/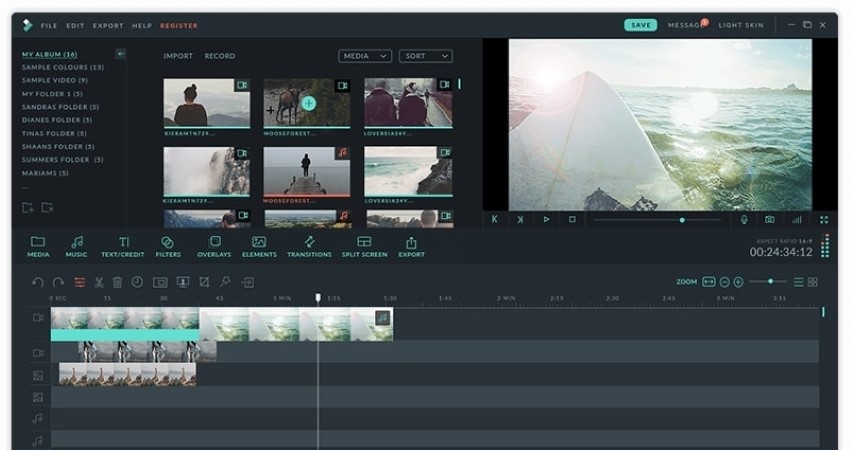 Lumen5 is referred to among the best free video editing software that provides users with the ability to turn blog posts into a basic video with no hidden charges. With an AI-powered editing tool, Lumen5 focuses on bringing ease and accessibility for its users. Editing videos cannot get any better with Lumen5, where users have to copy and paste the text onto the platform and start the procession. Lumen5 has been considered one of the most exquisite options when considering designing a short video. However, this can also prove as a very effective platform for beginners to learn video editing from.
Visit the following link to download Lumen5 for free. URL: https://lumen5.com/pricing/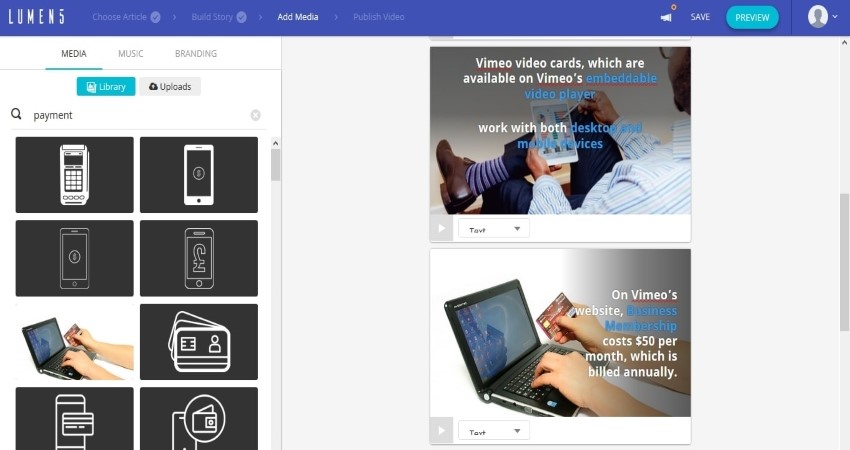 Summary
This article has provided a detailed explanation of the video editing software that is available for download. The basic motive was to understand the availability of these platforms for helping beginners work and develop their skills. Hence various tools and their associated features were discussed to allow users to select on the best tool that would help them design videos with ease and would teach them to develop this into a considerable profession. Users will surely figure out good help from these stated applications.