If you're going through a similar predicament, you've just landed on the right page. With the best thumbnail maker software, you can create fantastic photo covers for your YouTube videos. The best thumbnail maker app should possess features like free stock photos, fonts, color/image backgrounds, and so on. So, keep reading to the end to learn a few options.
Part 1. Desktop Thumbnail Maker You Can't-Miss
Fotojet is a lovely free online image editor, graphic designer, and photo collage. It offers 900+ free templates that you can edit professionally to create a beautiful YouTube thumbnail. With its powerful design tools, you can craft some jaw-dropping posters, business cards, invitations, banners, video thumbnails, and more. Users can edit their templates by cropping, rotating, resizing, applying text fonts, managing backgrounds, and other effects. And best of all, Fotojet offers insightful tutorials and tips to help you create amazing designs easily.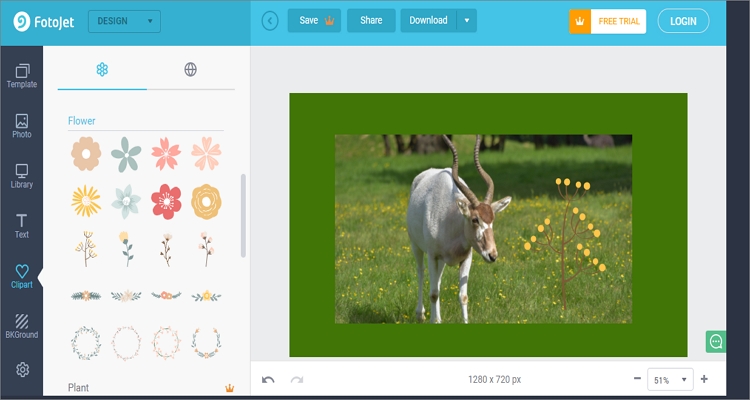 Making a perfectly-sized YouTube thumbnail is just a click away if you choose Snappa. That's because it offers premade template dimensions for video thumbnails, social media stories, emails, display ads, infographics, and more. If you like, you can start from scratch and make a blank template before customizing it text fonts, images, background images/colors, and more. Also, Snappa offers more than 3 million free, high-res photos that you can use on your thumbnail. Moreover, Snappa can remove your image background, just like Photoshop.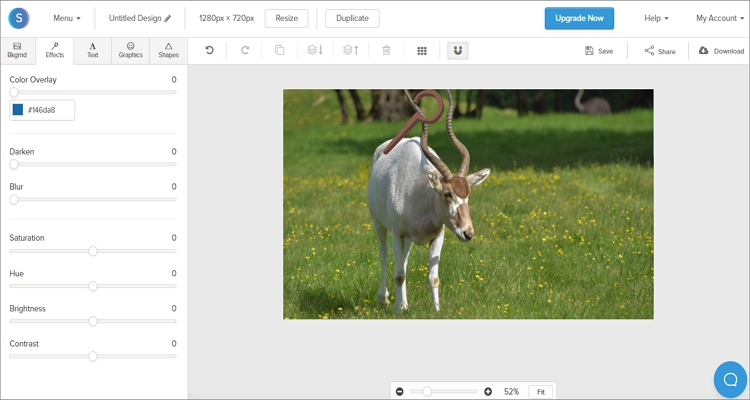 Adobe Spark makes creating of professional-looking thumbnails look like a cakewalk. This web-based app features three main tools, including the Post, Page, and Video. With these tools, you can create a mini-website, narrated tutorial, or social memes such as YouTube video thumbnails. After creating an Adobe Spark account, you can proceed to choose a pre-sized YouTube thumbnail and customize it by adding text, effects, and colors. Even better, you can rotate your photo using the slider controls.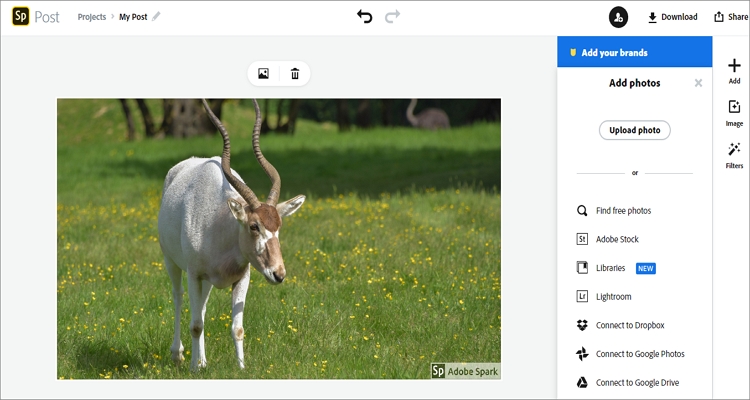 Fotor is undoubtedly one of the best thumbnail maker apps on this list, thanks to its wide variety of tools. Fotor's 300M+ users can edit photos, make a collage, and of course, create a design for any use. To get started, you can grab one of the many beautifully-designed templates for YouTube banner ads, Facebook covers, photo cards, and more. You can then edit it by adding the hundreds of fonts, pretty stickers, colors, background images, and more. What's better, Fotor offers tantalizing HDR photography for multi-level light exposure when editing images.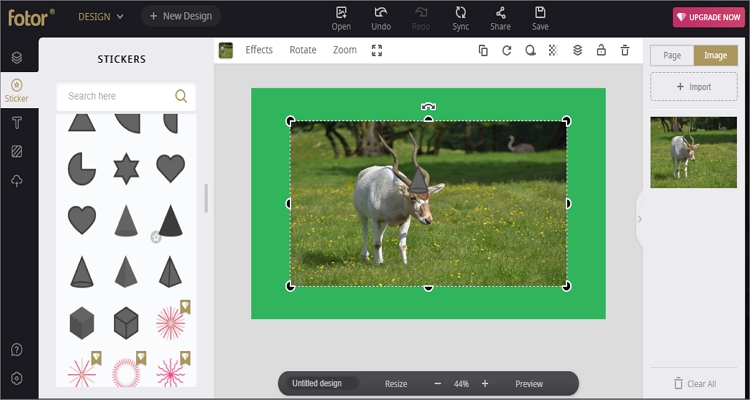 Whether you want to create an irresistible video thumbnail on your mobile phone or desktop, Canva is the way to go. You can design an eye-popping thumbnail for YouTube right from scratch on an empty template or choose a model from the thousands of premade options. You can then enrich it with multiple colors, text fonts, stickers, background images, and more. Plus, Canva allows you to export your finished thumbnail in high-quality JPG or PNG format.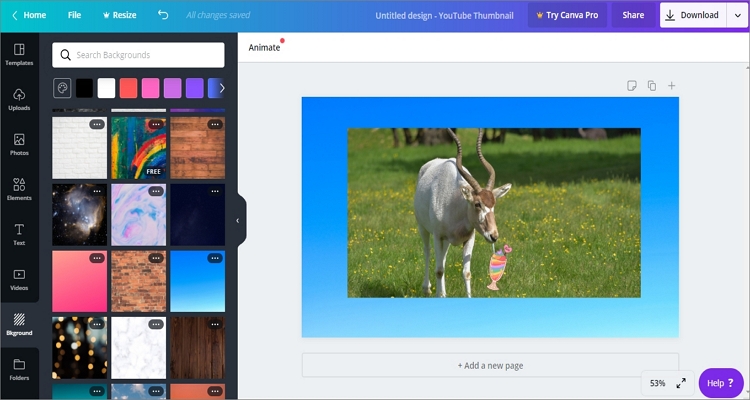 Visme is an online visualization app that helps organizations and individuals to convert content into infographics and presentations. The software offers impressive customization features like free icons, fonts, images, and more. You can get started with one of the pre-designed templates or design from scratch with an empty YouTube template. You can then download the finished graphic in either PNG or JPG format.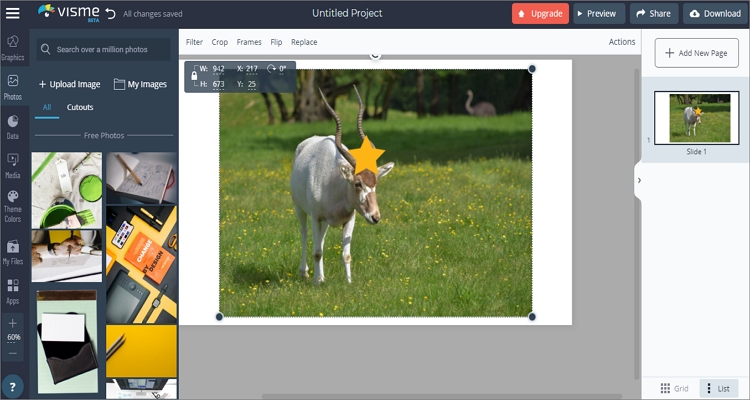 Bannersnack provides users with a secure platform to make YouTube thumbnails quickly and with no watermarks whatsoever. It comes with lots of clipart images, premade templates, and other powerful resources. You can start by choosing the dozens of ready-to-use templates or craft a thumbnail right from scratch. Next, edit it freely by adding shapes, fonts, background colors/images, and more. Finally, you can save your thumbnail or share it online via social media.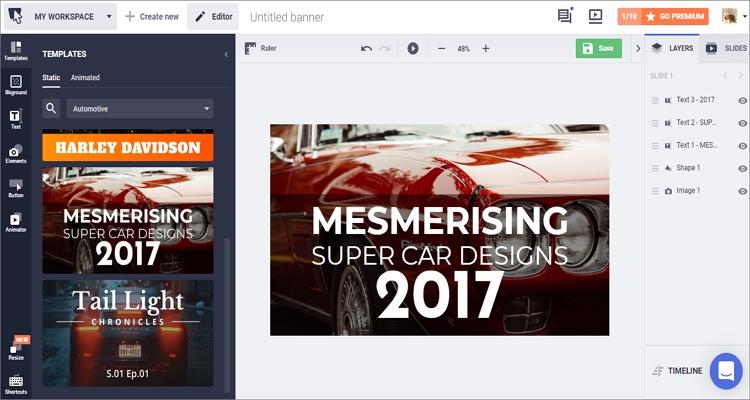 Panzoid is a simple but effective YouTube thumbnail maker that works excellently on any web browser. With this app, you can only use .pz files, which are essentially files created using Panzoid itself. That said, Panzoid offers a free intro creator for YouTube templates and also has a robust video editor. The app features a vibrant community where most users gather to discuss its great features and help out newbies. In short, Panzoid is a great free YouTube thumbnail maker.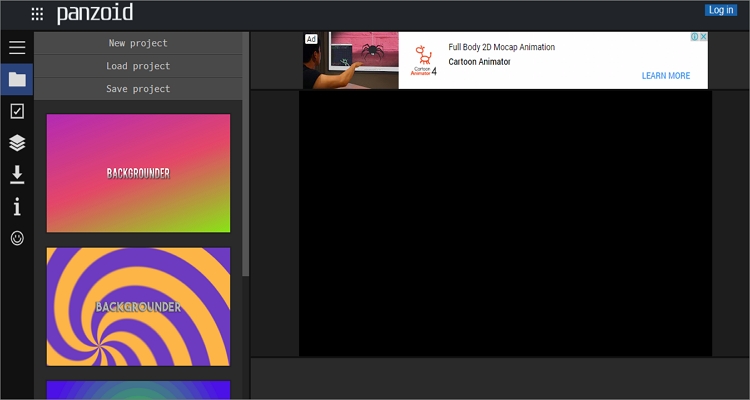 All iPhone and iPad users can use this offline option to make YouTube thumbnails easily. It's a lightweight app that works smoothly on iOS 8.0 or later. All you have to do is to upload an image or video screenshot and then crop it to the recommended 1280x720 resolution. After that, you can add in fonts, filters, stickers, and photos to customize your thumbnail further. And then lastly, you can upload, save, or share your YouTube thumbnail as you wish.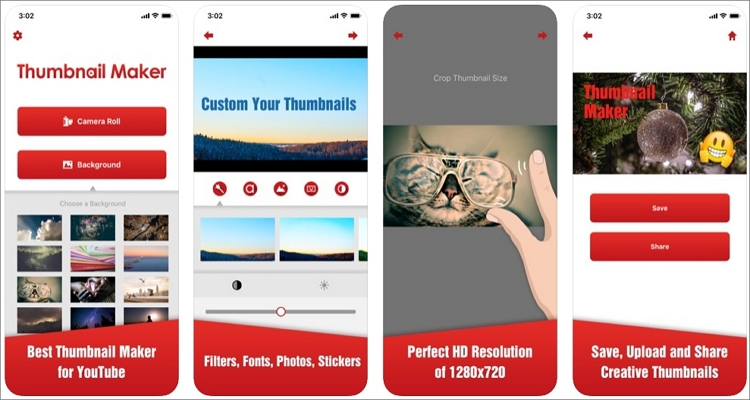 Android users can also use Thumbnail Maker & Banner Maker to design some useful video thumbnails on the go. You only need around 73MB to download and install this tool and enjoy its myriad of features. It can import your local snapshots or images and then customize them accordingly by adding a background, filter, typography font, and other effects. With a 4.2-star rating, this is undoubtedly one of the best thumbnail maker apps for Android YouTubers.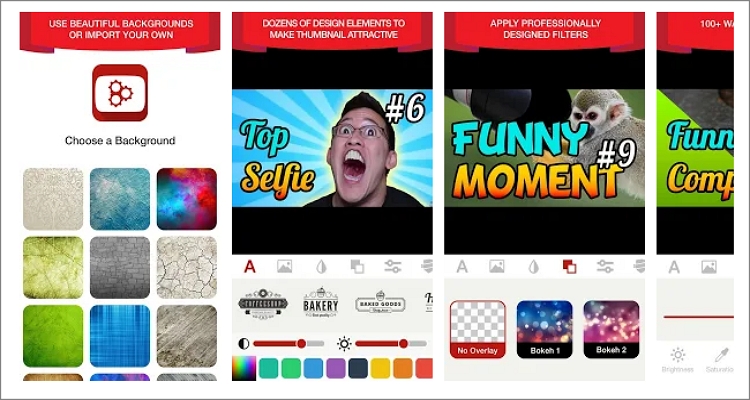 Part 2. How to Choose the Best Thumbnail Maker
Before we sum up our top ten thumbnail makers, let's now discuss how to select the best YouTube thumbnail maker app from the already crowded market.
Platform Compatibility – This point can't be stressed enough. Although there are many effective desktop/offline options like Photoshop and Filmora9, they can be complicated to use for beginners. That's why I recommend online options because they are simple to use and available on most OS platforms.
Customization Features – The number of customization tools should also be at the top of your priorities. It should offer necessary customization tools for cropping, rotating, applying colors, texts, and more. If possible, ensure that the app can provide a wide range of free stock photos and templates to manipulate as well.
Subscription Plans – You don't have to pay hundreds of dollars for an unworthy thumbnail maker, do you? Well, it's a good practice to use premium subscriptions on most apps mentioned here because you'll unlock additional features. However, you should carefully compare the plans before setting for a particular option.
Customer Support – Yes! Customer support can be vital in most scenarios. Is the FAQ section detailed enough? Do they offer one of live chat, phone, or email support? If yes, what is the response time? All these are some vital queries that you should answer before signing up and subscribing to a YouTube thumbnail maker.
Summary
Overall, getting the best thumbnail maker app can be the missing equation for your first 1000 views. Make sure that you strictly follow the selection guide above and then proceed to choose one of the ten options. If you're an Android or iPhone user, you can make do with both offline and online options.