PC racing games require minimal introduction if you're a serious gaming buff. Apart from offering you a platform to learn some driving basics minus causing any real damage, these games can go a long way in improving your eye and hand coordination. That aside, the recent years have seen both newcomers and familiar franchises offering breathtaking beauty, incredible cars, and fierce competition. So buckle up as I introduce you to the best racing games PC to enjoy.
Game Introduction
F1 2019 pays more attention to the fidelity of game graphics, the environment has been significantly improved, and the trajectory has become unprecedented. The night game has been completely transformed, considerably improving the level of realism. The upgraded F1® broadcast sound and visual effects make all aspects of the game weekend more realistic.
Game Features
Official Video Game ™ of the Formula One World Championship 2019.
New-F2 ™ Career Open-Build your reputation and defeat your opponents before entering the F1® Championship.
New-Customize your uniform and lead the team in weekly challenges or online alliances. Test yourself with the best results in the F1® eSports zone.
Improvements-Replay and share your best moments with the new Auto Race Highlights feature, while the fantastic new night lighting and official F1® brand adds more realism.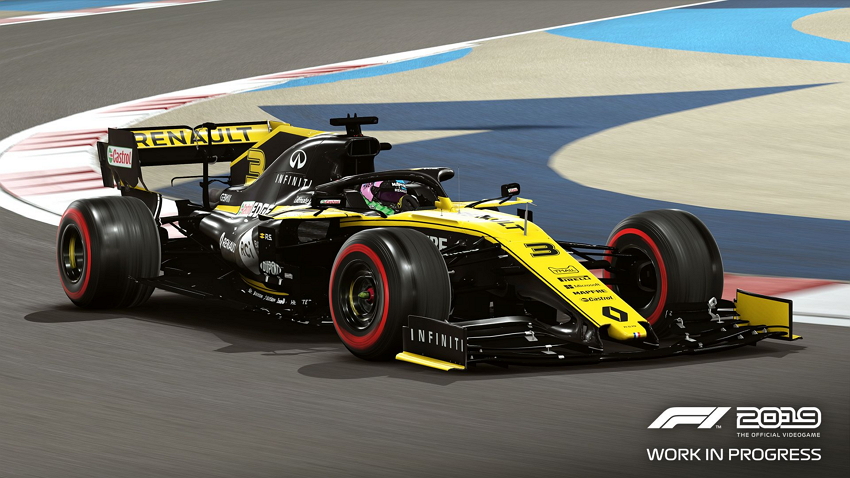 Game Introduction
Dust Rally 2.0 relies on your instincts to move forward on this most immersive and focused off-road experience. The game includes a new real control mode, tire selection, and surface stain treatment. Launch your rally car through the real-world off-road environment of New Zealand, Argentina, Spain, Poland, Australia, and the United States. Only your pilot and your instinct will guide you forward.
Game Features
More than 50 of the most potent off-road racing in history-all kinds of rally racing in driving history and modern times.
6 realistic rally stages-your wheels will travel through the breathtaking surroundings of New Zealand, Argentina, Spain, Poland, Australia, and the United States.
Feel the game-the improvement of operating feel, surface, difficulty, and environment bring an unprecedented real and immersive off-road experience.
Official FIA World Rally Championship Games-Race on eight official tracks in Barcelona, Montalegre, Mettet, Lohéac Bretagne, Trois-Rivières, Hell, Höljes and Silverstone in different series.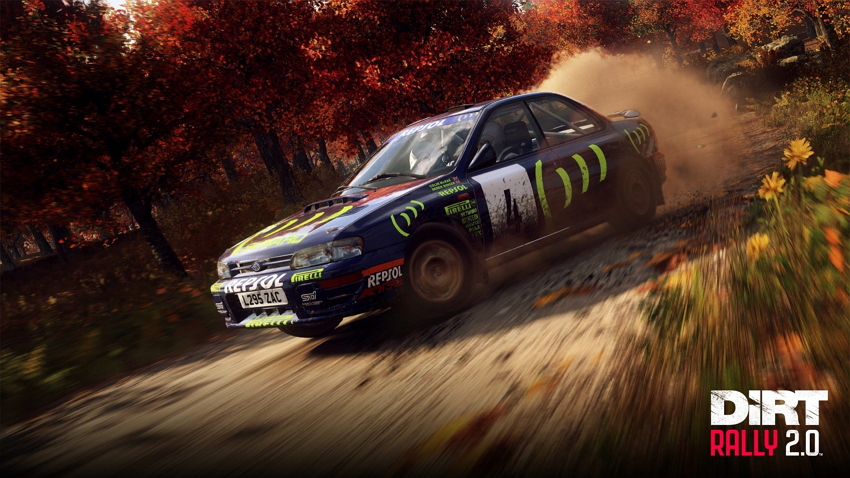 WRC 7 FIA World Rally Championship
Game Introduction
World Rally Championship 7 is the seventh work in the series. In addition to the outstanding features of the previous generation, it also incorporates new elements, making the whole task more dynamic and aggressive than the previous work. Some new unique scenes called epic scenes have been newly added. It can be said that each view in the game is incredibly realistic and meticulous, allowing players to feel immersive while playing, increasing the game experience.
Game Features
The latest models of major well-known brands.
Enjoy the real drifting pleasure.
Famous racers including Bastian Oil.
More realistic environment and real-time weather system.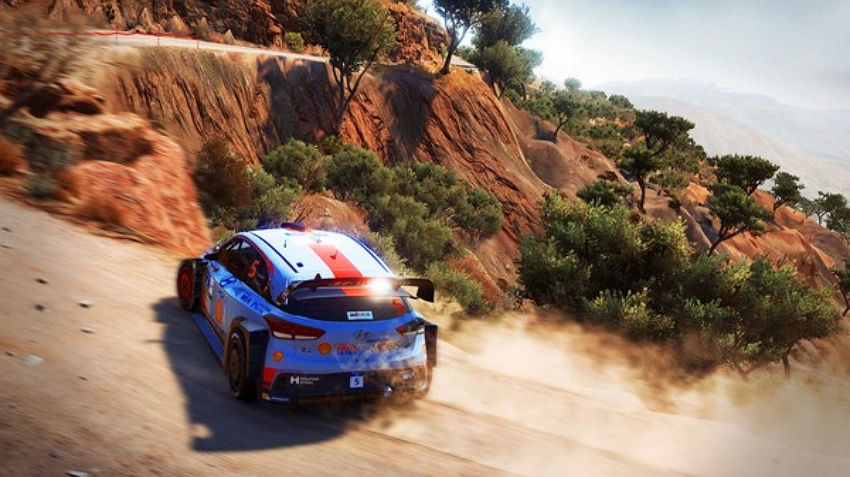 Game Introduction
This game is a more exciting and refreshing racing game. There are multiple game modes in the game for players to play, such as the classic competition mode faster than slower speed, and the ultimate competition mode that encourages attack. Players can unlock different levels of accessories, vehicles, decorations, etc. after upgrading. Different cars have completely different attributes. They can choose a high-defense OR fast racing car according to the competition mode. The primary game mode of the game is divided into the season, single-player, and multiplayer three blocks for players to play. In season mode, players need to continue to complete designated tasks and always unlock the later levels.
Game Features
Cycling up to 767mph on the ground, walls, and zenith.
Pamper yourself on 22 tracks across 4 alien stars.
Compete in offline split-screen and online multiplayer modes.
Pick up 9 enhancements and weapons ranging from shields and turbochargers to missiles and explosive darts.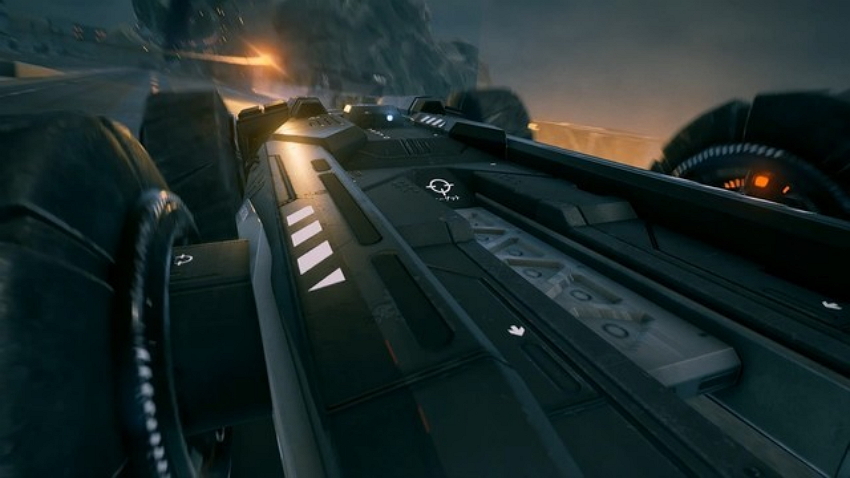 Game Introduction
Each runway in Shen Li Corsa is laser scanned to ensure 100% reduction; each car is certified by the manufacturer and engineer of the vehicle in reality. Shenli Corsa can be said to be a racing game created by racing mania for racing mania on the PC platform. The game engine is wholly designed around DirectX 11, quoting the most advanced visual skills and special effects of today, including HDR (High Definition Resolution), softening shadows, and dynamic light sources.
Game Features
The circuit was developed using laser scanning technology to ensure the highest accuracy in a real racing environment.
Monza, Silverstone, Imola, Mugello, SPA, Brand Hatch and many other tracks, including historical replicas of Monza, make the legendary Sopra Evita tower, a high-speed oval race By 1961.
Aceto Colsa's physics engine is brand new, and it uses practical knowledge gained from working closely with racing elites to design the physics and haptics as accurately as possible.
Enjoy Assetto Corsa with any gaming device (keyboard, joystick, joystick, steering wheel, including any professional device and most common sports system).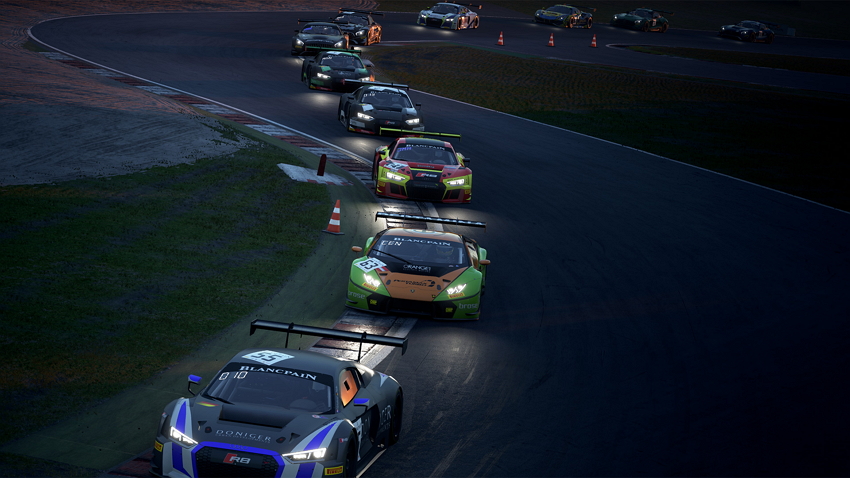 Game Introduction
The sequel to the caravan race full of petty bounty will lead players to enter the global racing journey, with a new physical destruction system, AI artificial intelligence system, and high-quality special effects, while introducing playback gameplay to create a truly focused Racing works. This game is produced by the next-generation upgraded version of CM's exclusive EGO engine. The track comes from many countries and cities, such as Chicago and Paris. It supports battle modes, split-screen and networked battles.
Game Features
The game is vibrant, and the Truefeel ™ processing system on Grid 2 excites the edges of control.
Prove yourself against advanced artificial intelligence in a fierce, sensational game full of surprise moments.
Go your own way and reach the pinnacle of the new world of motorsport.
Grid 2 is powered by the self-game technology platform of the code masters, providing stunning damage and stunning visual effects, which sets the standard for technical excellence in the game.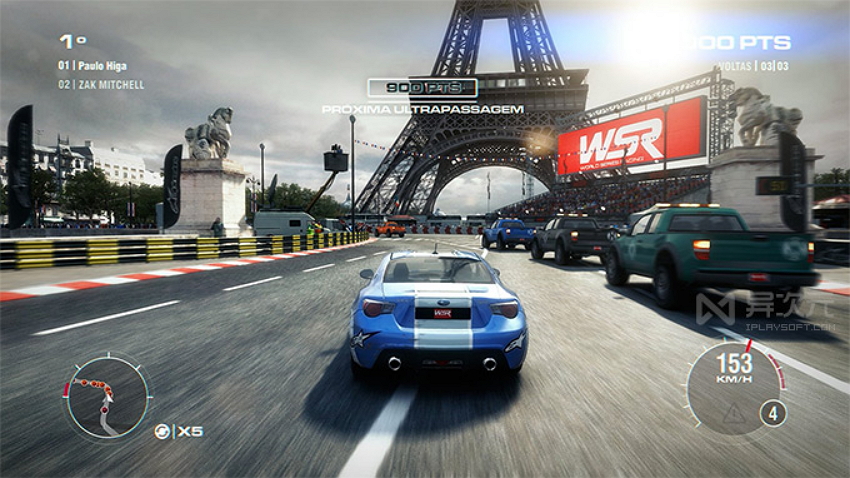 Game Introduction
There are plenty of upgrades and customization options in Car Crash Carnival. Whether you want to use reinforced bumpers, roller covers, body guards or other parts to prepare for the next crash, or you want to use air filters, camshafts, fuel systems and other components to improve your engine performance Racing car participating in old car competition. Crash Carnival is the most suitable fighting sports game for you.
Game Features
Unique racing experience.
Awesome racing.
Multiplayer.
Career mode.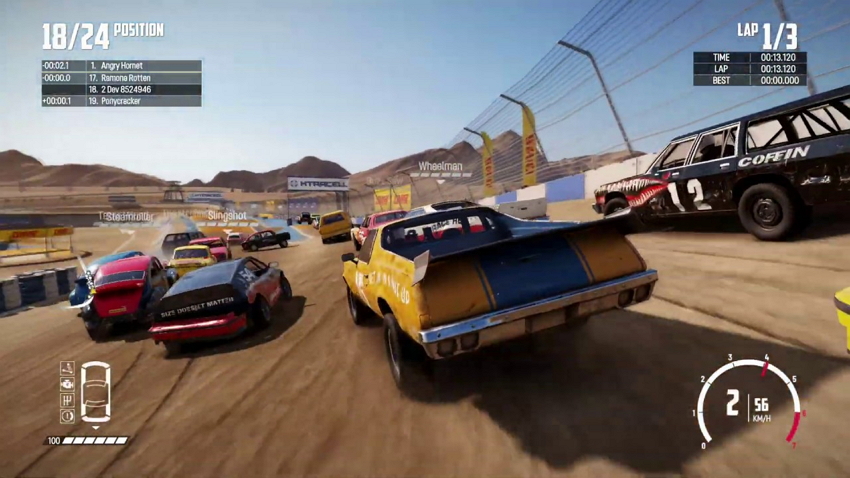 Game Introduction
Colin Mcrae: Dirt 4 is an orthodox sequel to the classic racing game Dust series, produced and distributed by Codemasters. This series of games has always been loved by the audience for its hot off-road racing, and a fusion of many modern and classic racing cars, especially the modeling of its racing cars, is particularly elaborate.
Game Features
Drive more than 50 of the most iconic rally cars in sports history.
The official game of the FIA World Rallycross Championship is held in France, Portugal, the United Kingdom, Sweden, and Norway. Participate in Supercars, RX2, Super 1600s, and Group B rallycross.
Take part in thrilling SUV and truck landrush races in California, Nevada, and Mexico.
Build your driver and form a team to dominate the world of off-road racing.
RaceNet takes competitive competition to the next level, allowing you to compete against the best players in the world as you fight for prizes.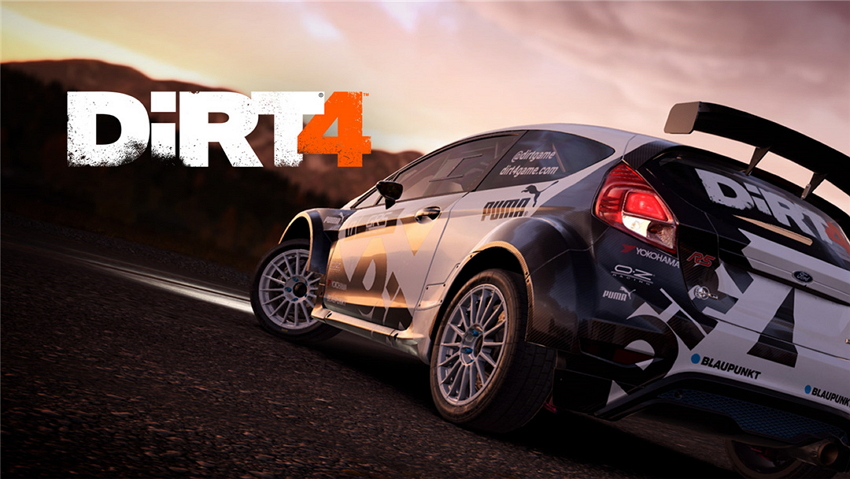 Need for Speed 14: Thermal Tracking
Game Introduction
Career Mode, The Need for Speed series, brings a new career mode for the first time. Players will be able to experience the careers of police and racing drivers. Need for Speed 14: Hot Tracking perfectly combines a single-player career mode with an innovative multiplayer game mode. Whether playing online with friends or in career mode, players can earn rewards to unlock new cars, new weapons, and new equipment.
Game Features
Brand new career mode, experience two different careers.
Connect players and friends, compare each other, and share their gaming experiences, pictures, and challenges.
Buy and use multiple weapons to increase the tension and excitement of the game.
Experience the thrill of driving the world's best car at top speed.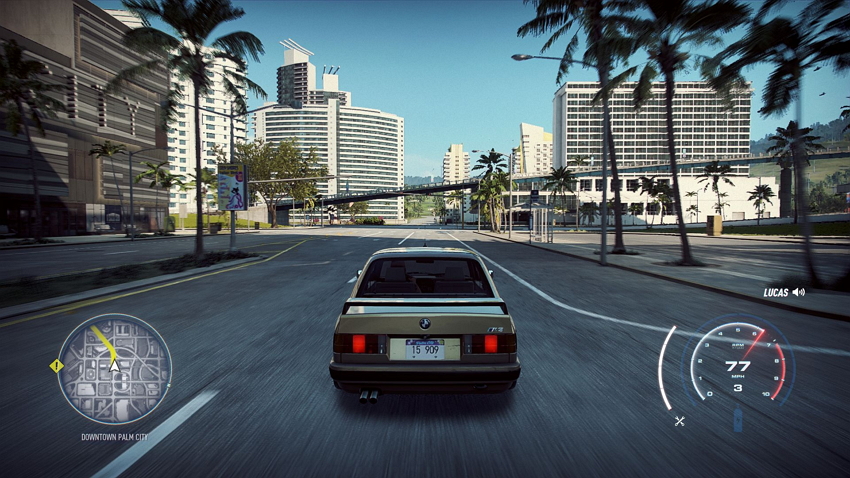 Game Introduction
You will be on a distant planet far from human civilization, ascend the proud mountain peaks, cross the dangerous swamps, and cross the arid desert. You and other adventure partners take your off-road quad bike to explore. Maybe the car will be destroyed on the way. Search for suitable accessories along the way, build a better car, and drive it farther. Trailblazers can make amazing vehicles and machines, no engineering knowledge is needed, and you can get started quickly with just your intuition. All raw materials come from building blocks, and each block has a unique shape, weight, and function that can be broken and modified to make new things. A basic block may seem simple, but combining them can create infinite possibilities.
Game Features
Intuitive module components are easy to use, and the possibilities are endless.
A vast and vibrant world.
Unlimited gaming possibilities: set out on adventures, try challenges, enter sandbox mode, race against friends, or start fierce battles.
A multi-player mode with up to four players that can enter and exit at any time.
Summary
So, are you ready to start racing for your life? If yes, boot up your computer and start hugging the turns. With these racing games, you'll get unmatched entertainment and fierce competition like never before. So, begin burning the rubber now!