For those who do not know about this tool, Loader.io is a YouTube to MP3 converter that makes video downloading from YouTube seamless. It does not only download YouTube videos in the MP3 format but in other formats like MP4, M4A, OGG, WEBM, AAC, WAV, etc. Many people use this tool because of its unique features, such as the fact that it is easy for even beginners, it does not include ads or viruses on your file, it works on any device that has an internet connection; it is safe, and it allows for downloads of videos that are up to 8K quality resolution.
This post shows you what you need to know about Loader.io. More so, we will provide you with the best Loader.io alternative tools to convert YouTube videos. This way, you have a more comprehensive range of choices when it comes to YouTube to MP3 converters.
Part 1. Why Most People Pick Loader.io YouTube Converter/Downloader?
Loader.io YouTube converter, just like the well-known Media.io online YouTube converter, is easy to use and, in a few steps, you can convert YouTube videos to any format. I used this tool as a complete beginner to download a YouTube video to MP3 on my mobile phone; here are steps to guide you:
Step 1. Visit the Loader.io website on any device or computer system you have.
Step 2. Copy the URL of the YouTube video you want to convert and paste it into the field that says "URL". Choose the output file format under the field "Format".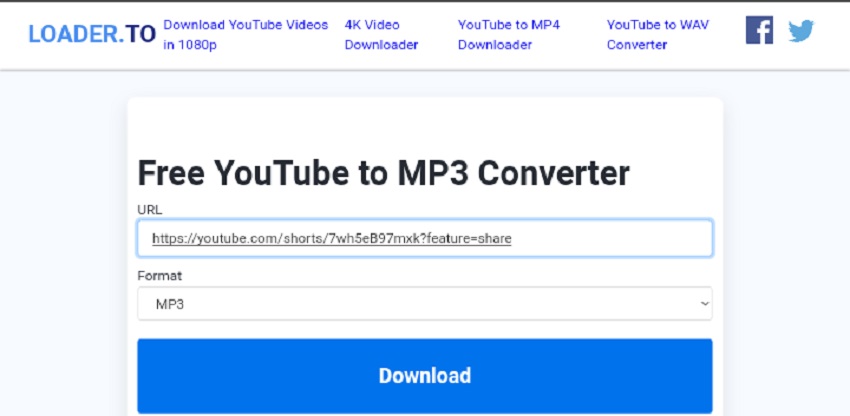 Step 3. Click "Download", and your file will be converted in a few seconds. Now you can save it on your device for further use.
Other people have found that apart from being simple to use the tool, Loader.io is a reliable YouTube converter that is safe from invading ads and viruses. The User Interface is intuitive. It supports different file formats like OPUS, WAV, and MP4 360p to 1440p, AAC, etc. More so, it supports batch downloading of videos or audio files as a .zip file.
Note: Downloading YouTube videos is against YouTube's Terms and Conditions. Therefore, you need to get permission from the copyright holder before doing so. However, if it is just for personal use and not repurposing online, then it is okay.
Part 2. 11 Best Free Loader.io Alternatives
This section will provide you with the 11 best alternatives to Loader.io that you can access online.
The first alternative YouTube converter we recommend is the Media.io Free Online Video Converter. It is a tool for converting any video file format to any other format you want. It also converts audio files, images, and vector files like SVG. It allows you to upload the videos from your device storage, Dropbox, Google Drive, and directly from YouTube. Hence, if you want to convert a video from YouTube, you can directly copy and paste the video URL on this site.
How to Convert YouTube to MP4/MP3/WAV Online in 3 Steps?
Step 1: Upload the video by copying and pasting the URL in the field provided when you click the YouTube icon.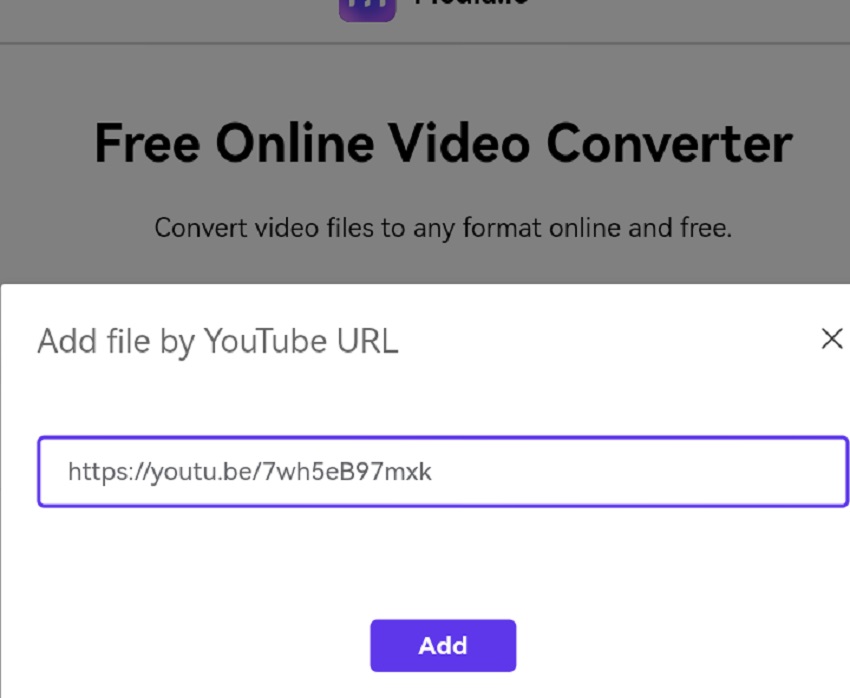 Step 2: Choose output formats such as MP3, MP4, or WAV and simply click the Convert button, wait a few seconds for YouTube video conversion.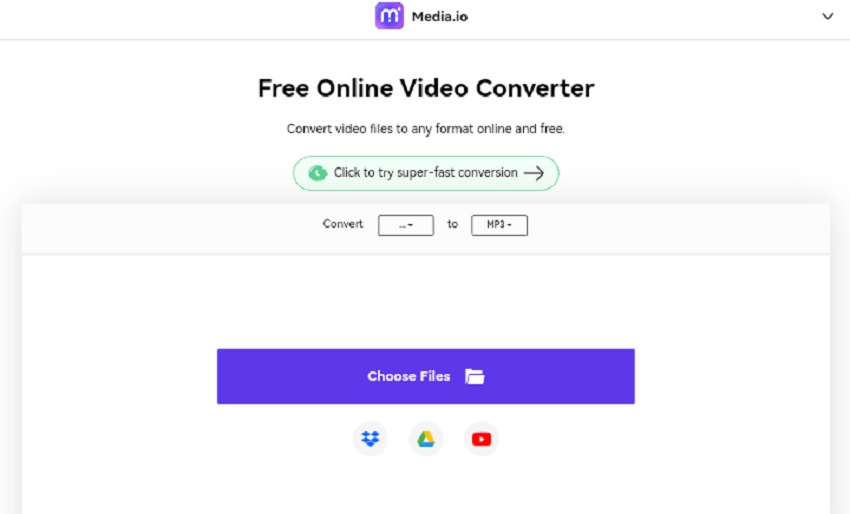 Step 3: Hit on the Download option to save the converted file to your local device storage, Google Drive, or Dropbox.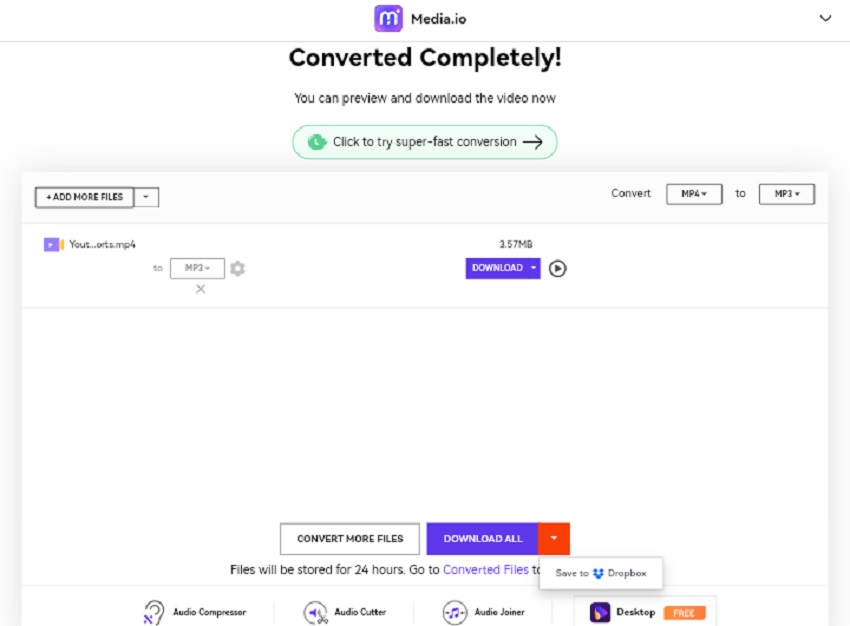 Key Features of #1 Loader.io Alternative:
It never adds watermark or ads during conversion and after conversion.
It supports more file formats than Loader.io, including MP4, MP3, FLV, AVI, VOB, WMV, WAV, WTV, etc. It also supports audio formats, image formats, and SVG.
It preserves the privacy of users' data, safe to use.
Easy to navigate, even for first-time users.
Compatible with the significant default browsers of computer systems and smartphones such as Safari, Google Chrome, Firefox, etc.
Not More Than a Simple YouTube Converter! Media.io has a one-stop video editor online that can help you turn your converted video or audio into a professional work using all the necessary cutting, merging, effects, etc. Visit the Media.io Online Video Editor to customize your converted audio or video online. Or if you want to convert a YouTube video to MP4 and edit it before downloading, just check out this simple guide.
It is a free and fast YouTube downloader that can convert any YouTube video to an MP3 audio file or MP4 video file. You can rely on a tool to support high-quality video conversion without losing its original quality.
It supports videos in qualities as high as 4k and does not compromise this initial quality.
It does not require registration or limitation on any mobile device or computer system such as Mac, Android, iPhone, or Windows PC.
It converts videos with a superfast speed.

YTMP3 is a free YouTube to MP3 converter supporting Youtube video download and conversion in audio (MP3) and video (MP4) formats. It works on all types of tablets, computers, and mobile devices. It converts videos for up to ninety minutes for free. This limitation is necessary to ensure that video conversion does not take more than a few minutes to complete.
It supports keyword search whereby you can type in a related keyword to the type of media file you want to download, get suggestions and download from the options provided.
The interface is intuitive. It provides options to play the converted video, download it, save it on Dropbox, or convert the following video.
It supports high-quality video file conversion.

This is another free online YouTube Converter that lets you search for the video you want to convert from YouTube to MP3 or other formats like WAV, FLAC, or MP4 video. It converts videos using high speed and ensures that the high quality of videos is preserved.
Entirely free and works online only.
There is no limitation to the number of files you can convert and download on this tool.
It has an attractive UI that draws the attention of beginners.
It is compatible with all web browsers.

BTCLOD YouTube Downloader
This YouTube downloader is on YouTube to MP3 converters list because of its high-speed, reliable free conversion. To use this tool, you need to copy and paste the video link, use the YouTube Downloader to convert the file to the MP3 format, and save it directly to your device.
It supports the download of YouTube videos, audio, and playlists.
It does not require any software installation to function.

You can use Ytop1 to convert YouTube videos to MP3 audio and use the sound as a ringtone for your device and other purposes. Ytop1.com is recommended for simple conversion of YouTube videos to different formats such as MP4, MP3, Webm, M4A, etc.
It processes YouTube videos 10x faster than most online tools.
It supports different quality resolutions such as 720p, 1080p, and as high as 4k and 8k resolutions.
It does not add interrupting ads to your files before, during, or after conversion.
The tool allows for as many YouTube to MP3 file conversions as possible without limitation.

MP3FY is a simple tool that helps you convert YouTube to MP3, WAV or YouTube to MP4 in two simple clicks. Please copy and paste the link to the YouTube video or video from any website of your choice, convert it to MP3 and wait for it to download to your device.
It allows you to search for videos using their title in the search field.
The tool automatically selects the highest bitrate and converts videos with that.
It does not place a limit on video/audio size or length.

Another fantastic tool that can serve as a Loader.io alternative is the BigConverter free online tool for cloud editing. It supports the conversion of YouTube videos to MP3 or other formats using the video's URL. It is easy to use in file conversion and editing and it does not allow the upload of videos longer than 90 minutes to ensure fast conversion speed.
It contains cross-platform features that support uploading and sharing files on different platforms such as Instagram, Facebook, Google Drive, Vimeo, etc.
Converted files are downloaded on either your device's local storage or DropBox.
It works on any default browser on your system, such as Google Chrome, Edge, Safari, Firefox, etc.

Mp3Convert is an online YouTube to MP3 downloader that gives you the options to either copy and paste the URL of the YouTube video you want to convert or search for it using keywords on the space provided.
It allows for video file editing where you get to choose the file size, format, and quality.
It supports individual downloads from YouTube in the format you want.
It is simple to use and free of any extra charge.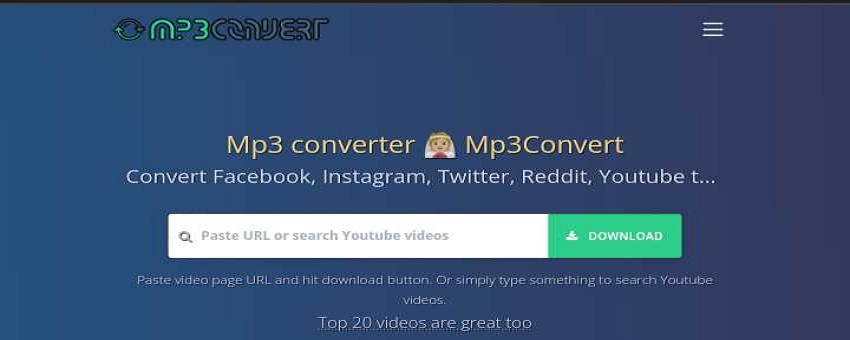 Freemake YouTube Video Downloader
Freemake is a highly recommended YouTube to MP3 converter that supports different devices and systems such as Windows, Mac OS, Android, iOS, and so on, as long as you have a good browser on the device.
It supports YouTube videos downloads and downloads from 10,000 other websites.
You can search for not just YouTube video titles but artists, tracks, and albums.
It is easy to use even with its many cool features.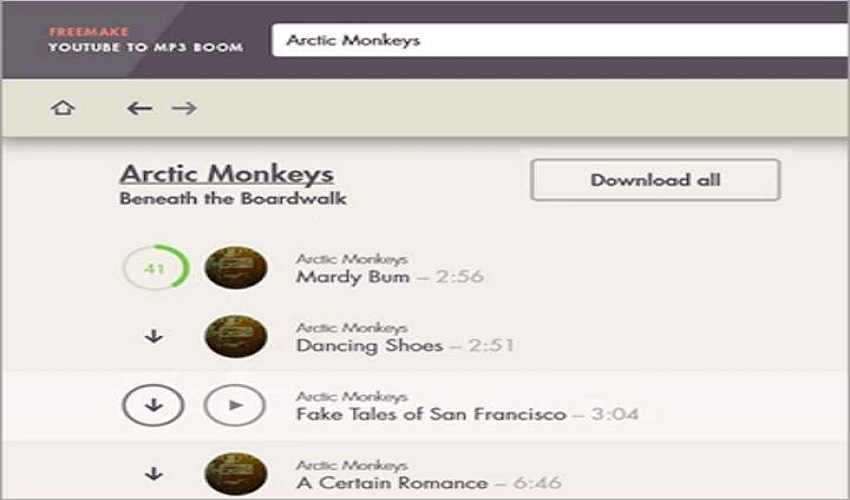 Convert.io is a free tool that also converts YouTube to MP3,MP4 online, and all that is required is for you to copy the video link, paste it on the page, and download it in the format you want.
The converted MP3 file comes with album art that gives the file a good outlook.
You can adjust the quality settings of the video you are converting on Convert.io.
It allows users to trim out unnecessary video parts and convert only the required parts.

Final Words: Loader.io is an excellent tool for converting YouTube to MP3 or other formats like MP4 and WAV. However, on the other hand, Media.io and other tools mentioned in this blog are worth trying. Indeed, when you try, you will find that Media.io could be the best alternative to Loader.io when converting YouTube to other video or audio formats. Moreover, it offers more editing options, as mentioned in this article.