Have you ever wished to get the audio from a video while watching it? If you answer "yes," we recommend reading this article to the conclusion. There can be multiple reasons to extract audio from a video, such as creating an mp3 library, using the music/audio for another video, dubbing purposes, and many more.
Many audio extractor applications are available nowadays for Android and iOS. And you can effortlessly extract audio from videos with the help of such apps. Aside from that, these applications allow you to alter sound settings, utilize other choices, and even make the received audio your phone's ringtone! So without further ado, let's find out more about how to extract audio from video on iPhone and Android.
Part 1: Top 10 Best Apps to Extract Audio from Video on iPhone and Android in 2022
This section of the article will cover the ten best audio extractors from videos for iPhone and Android.
Supported OS: Android
The Video to MP3 Converter is our first application. Convert video to audio in the MP3 format, as the name says. You can convert videos without making any in-app payments. However, the software itself contains advertisements.
There are just four choices on the user interface. After then, the software for extracting data has two options. Advanced mode allows you to choose the audio codec and bit rate for saving to MP3 in a more advanced manner. After pressing the save button, the audio has been extracted.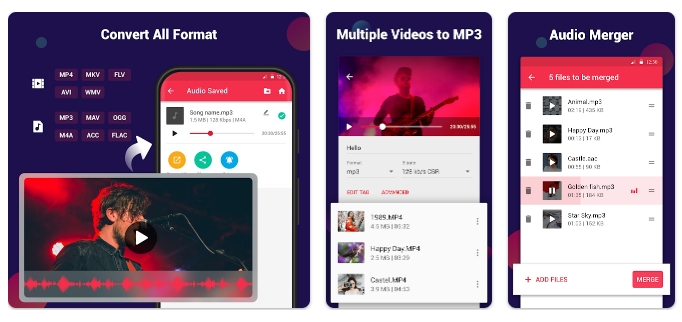 Supported OS: Android
You can use Breathe Music Player to categorize all the songs in your device's internal storage. Go to the menu and pick it to access the Ringtone Maker feature. You can choose the file you wish to convert and then click the "Convert" button.
You can choose whatever parts of the video you'd like to have the audio from. It's as simple as entering a time or swiping to change it and pressing the scissor symbol to get the conversion started. You can set the music as ringtones or send it to a friend from the Songs or Albums page.
Supported OS: Android
Timbre is a feature-rich program featuring a slew of audio and video-related utilities. The app's user interface (UI) is clean and uncluttered. Both audio and video are available. Select Video to Audio from the Video menu. Select the video you want to convert and click the "convert" button.
You can find all of the audio files you've converted from video files by going back to the program's main screen and selecting the Task button.
Even though Timbre is an ad-supported software, there are no in-app purchases, and the commercials are not invasive when using the app. The "Timbre" has more to offer than just converting video to sound.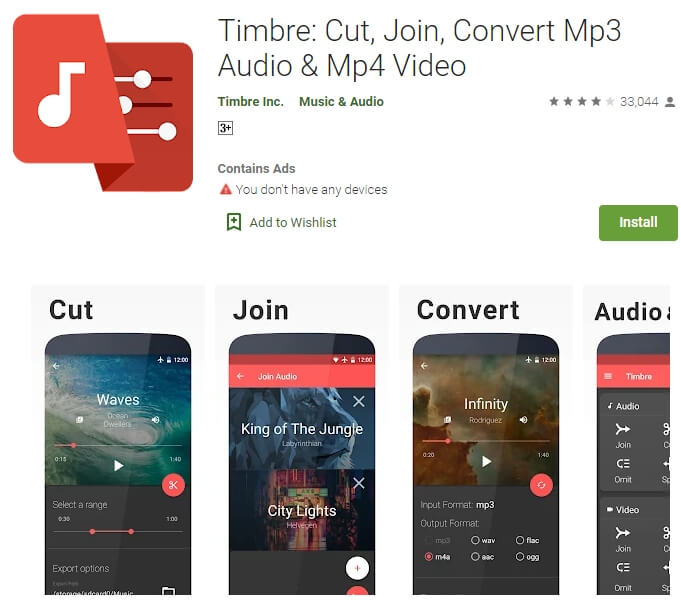 Supported OS: Android
The "MP3 Video Converter" app is a straightforward application that will do the task of converting video to audio with the appropriate audio quality. First, choose the video with the desired audio format for video conversion, then press the "Convert" button to begin the conversion.
After the conversion is complete, you can "One Click to Play" the MP3 or any other audio file converted from the video. Although there are no in-app purchases in this game, there are advertisements throughout the app.
The conversion speed is quick, and there are many different bitrates and audio formats to pick from. When converting a music video, you can add information to the audio.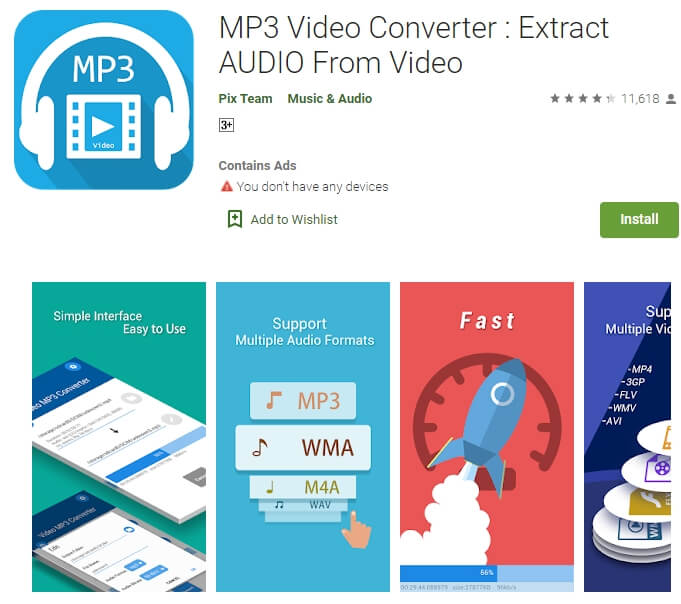 Supported OS: Android
This program is excellent for doing the task of audio extraction. A direct display of all video playlists accessible in phone storage for conversion is provided via the User Interface, which is extremely easy to use.
You can covert, cut, resize, and make a ringtone using the app's four choices, which are simple to use. With the option to add MP3 metadata and choose from various audio formats, you can rapidly turn any piece of music into a ringtone by just pressing a button.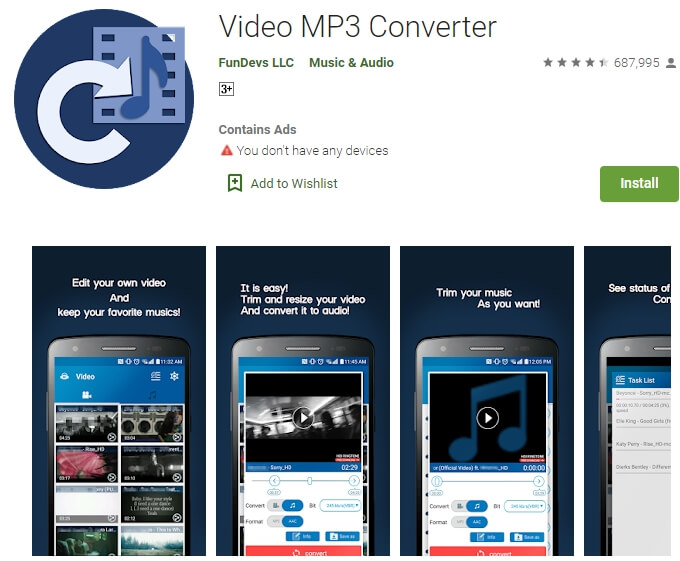 Supported OS: iOS
You can download this app to acquire an all-in-one iPhone or iPad video to audio converter. Even though this software is free, you can upgrade to the PRO version to access all features and restrictions.
It has an integrated audio trimmer or cutter to clip the movie and create an audio file. With this app, you can play all kinds of video files, from the most popular formats to the most obscure ones.
On the other hand, there is a long list of supported audio files. It can play mp3, m4a, m4r, Ogg, and many other audio formats. You can download this app if you have iOS 8.0 or later.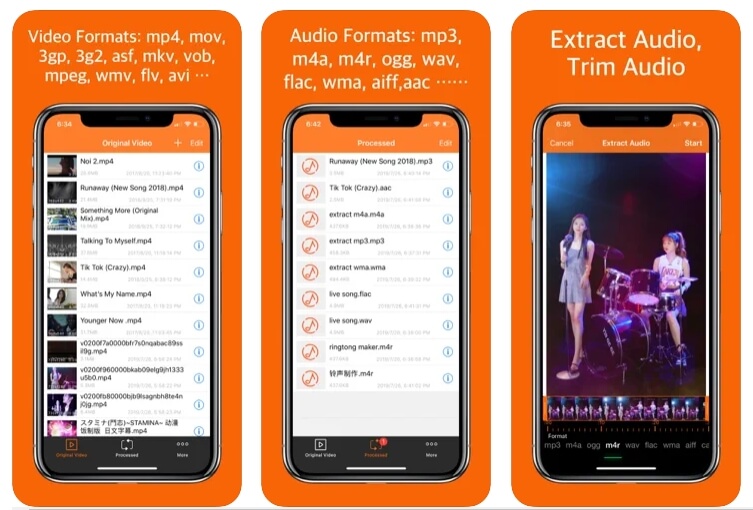 Supported OS: iOS
First, it's important to note that this utility is lightweight and can be easily installed. The following parts can be seen at the bottom of the screen when you launch the app:
You can convert any video format to MP3 with Video to MP3 Converter. You can also import files from Dropbox, OneDrive, and Google Drive into this program.
This program is easy to use; all you have to do is choose the video from your Media collection or import it from your cloud storage account. The last step is to click on the Convert button, and you're done.
You can quickly and conveniently share the findings through social networks or e-mail using this tool. The app's user interface is a breeze to navigate. Aside from that, the design is mostly composed of white and green hues.
video-to-mp3-mp3-converter.jpg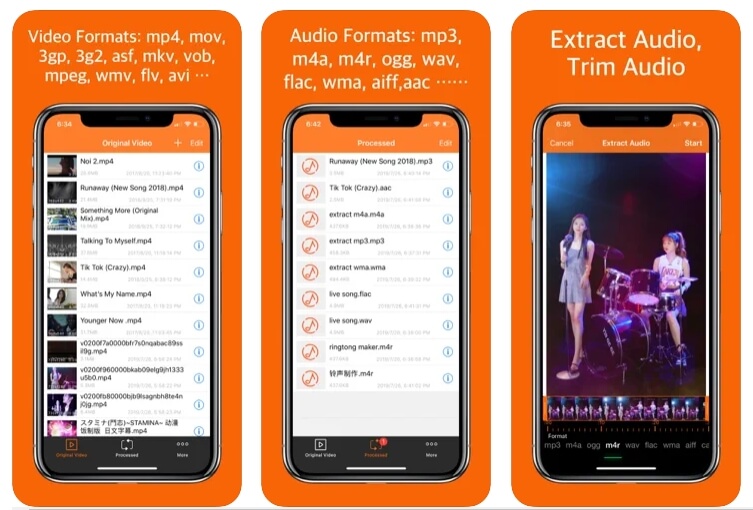 Supported OS: iOS
This app will work if you have an iPhone or iPad running iOS 8.0 or later. Users can extract audio from video. However, it doesn't include a GIF converter or audio cutter.
It could be ideal if you want a basic app to perform the job. You can like it because of its user interface. Using the MP3 Converter – Audio Extractor program, you can extract audio without having to do anything else.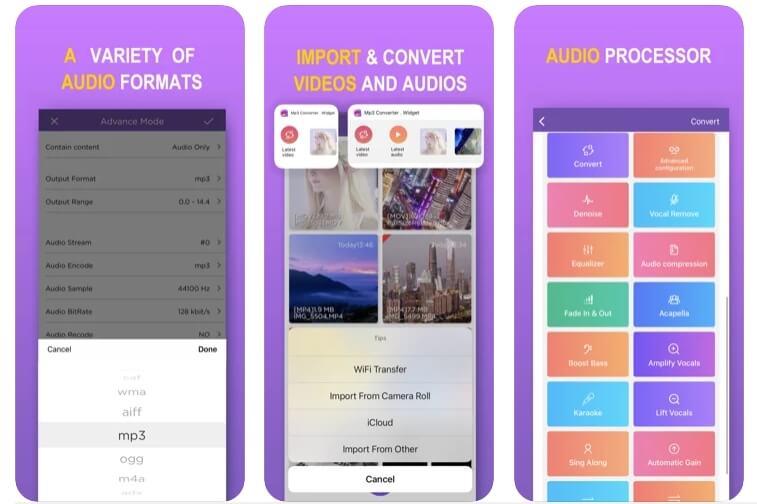 Supported OS: iOS
Shortcuts is a great little software that you can utilize to make shortcuts to numerous things. You can develop shortcuts and afterward share them with the public in general.
Start the Safari browser and click on the Get This Shortcut option. Shortcuts must be able to open it. To proceed, click on the Allow Access button and then click OK.
Once you've done so, touch on the shortcut and choose Run Shortcut if prompted. Extracting audio from video recorded in your Camera Roll or iCloud profile is both possible options.
The audio file is available in seconds, as shown by the pop-up message. It's now possible to store it on iCloud Drive or on your iPhone's storage.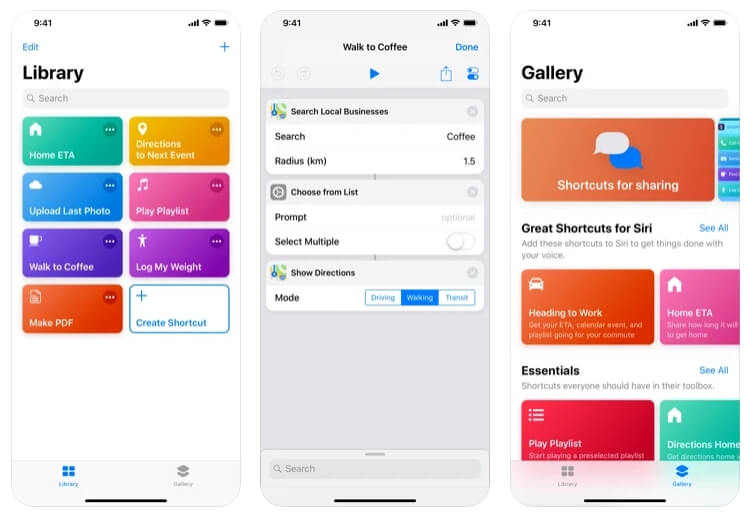 Supported OS: Android
First and foremost, it is a simple-to-use tool. It's simple to use since there aren't a lot of features in this program. Another benefit is that it is compatible with several video formats. However, mp3 and mp4 audio formats can be used to extract audio solely. In addition, the program promises a fast extraction.
Furthermore, Extract Audio from Video has a basic design and a contemporary look. The program is only devoted to extracting audio from video clips. As a result, you'll be up and running in no time.
In addition, the app keeps all of the audios in one place. There's no question that this is a fantastic perk! The Help section of this app will guide you through the app's functionality.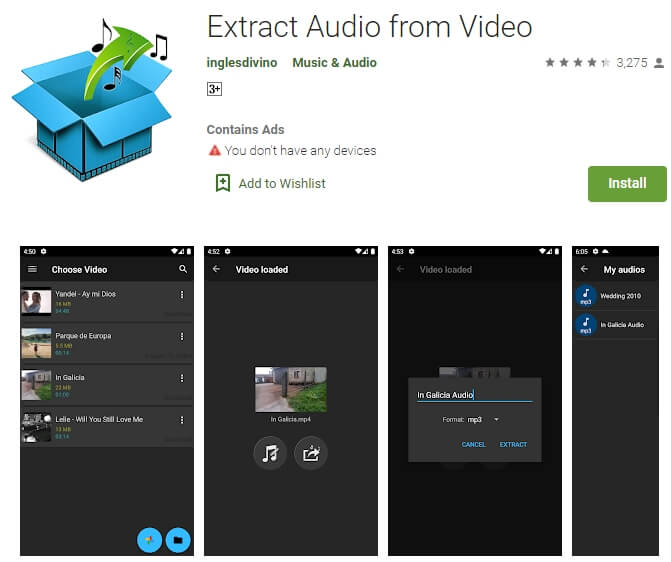 Part 2: How to Extract Audio from Video files on iPhone with Shortcuts?
Shortcuts is a fantastic app that is included in iOS 14 and later versions, which allows you to get one or more tasks done with your apps. To extract audio from video with the Shortcuts app, follow the steps below:
To Transfer audio from videos files on iPhone with Shortcuts, follow the steps below:
Step 1: Open the Shortcuts app and tap the + icon on the top right corner to name the new Shortcuts, such as Extract Audio.
Step 2: Enable the Show in Share Sheet option to show when we click the Share button.
Step 3: Tap on the Share Sheet Types menu and unselect all, and then find the Media option and tap on it so that we can apply the created shortcut to the media files.
Step 4: Tap Done to save the settings for the created shortcut. And then tap the + icon again. Next, tap the Media menu and scroll down to the Video section.
Step 5: Tap Encode Media and then tap Show More, enable the Audio only option, set up the audio format in M4A or AIFF, and the audio speed and metadata.
Now, you have done setting up how to extract audio from video on iPhone with the Shortcuts app, and it's time to open the video file on the Photos app.
Step 6: Tap the Share icon to open up the action and sharing extensions, and then you will see the created shortcut listed.
Step 7: Select the new shortcut and follow the instruction to save it on your iPhone.
You can check the video tutorial below to find more details about extracting audio from video with the Shortcuts app on iPhone.
Part 3: How to Extract Audio from Video on Mobile without Any App
Media.io's video vocal remover removes audio from videos in various codecs, including MOV, MKV, WAV, and AVI. And you can also use the video to audio converter from Media.io to extract audio from video for free. You don't have to worry about adverts or watermarks since it's a free tool that doesn't do either. You can use your phone's native browser to go to it.
Step 1: Visit Media.io video to audio converter and click the Choose Files menu upload the video file. It supports almost all popular video formats such as mp4, m4v, mov, mkv, avi and wmv.
Step 2: Choose the audio format you want to save in, such as mp3, aiff, flac, wav, wma, m4a, aac and m4r.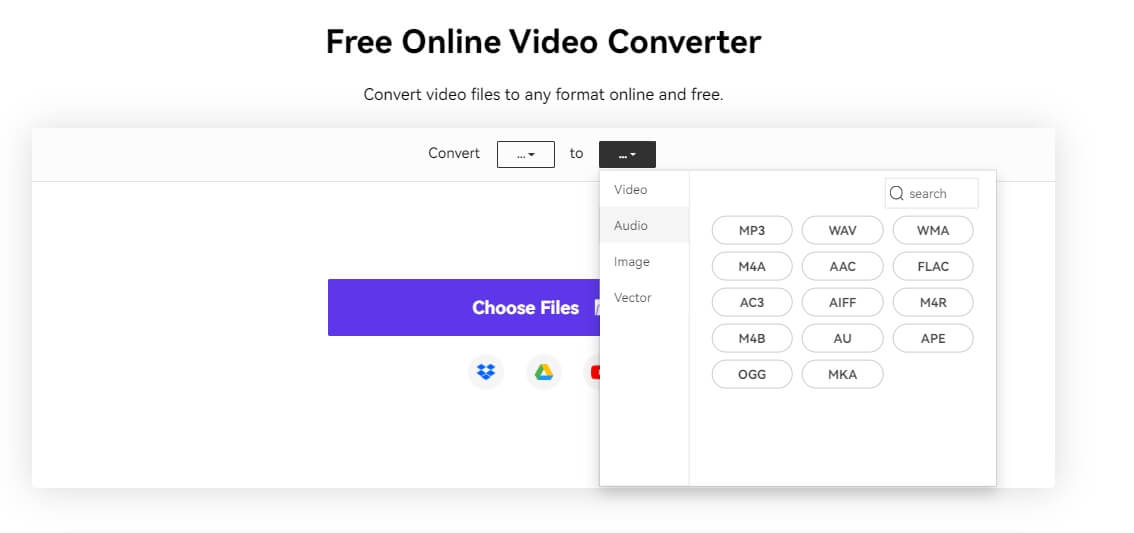 Step 3: You can start the video-to-audio conversion by pressing the "Convert" button.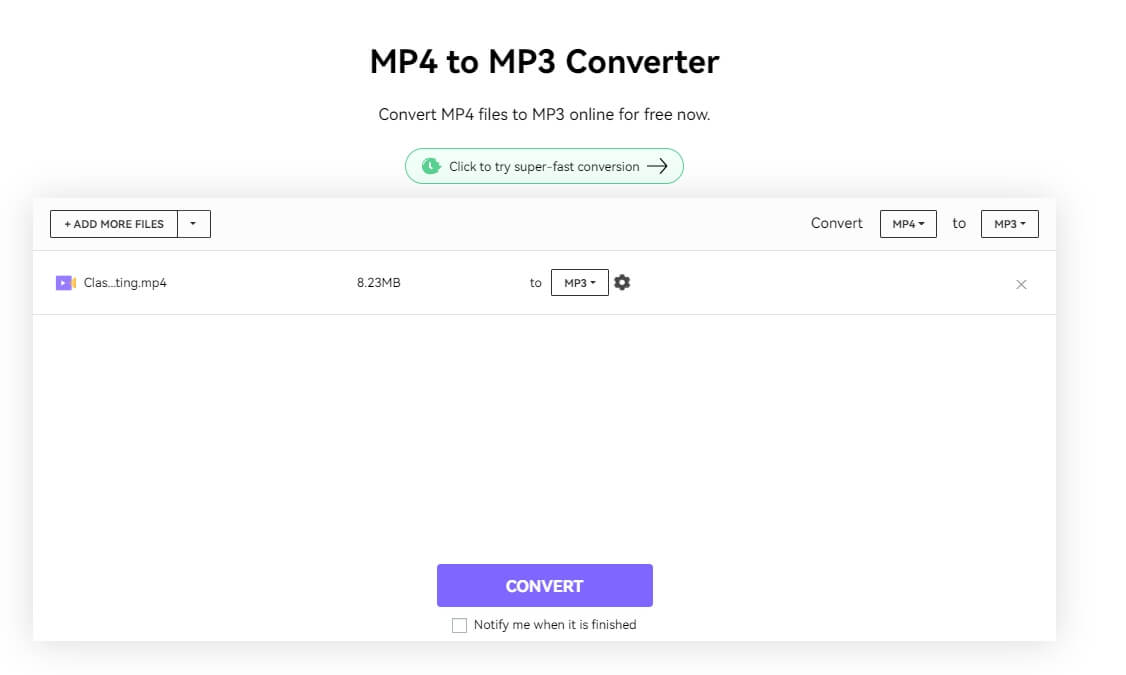 Step 4: Click "Download" to download the MP3 to your device's storage or Dropbox when the program has converted it to audio MP3.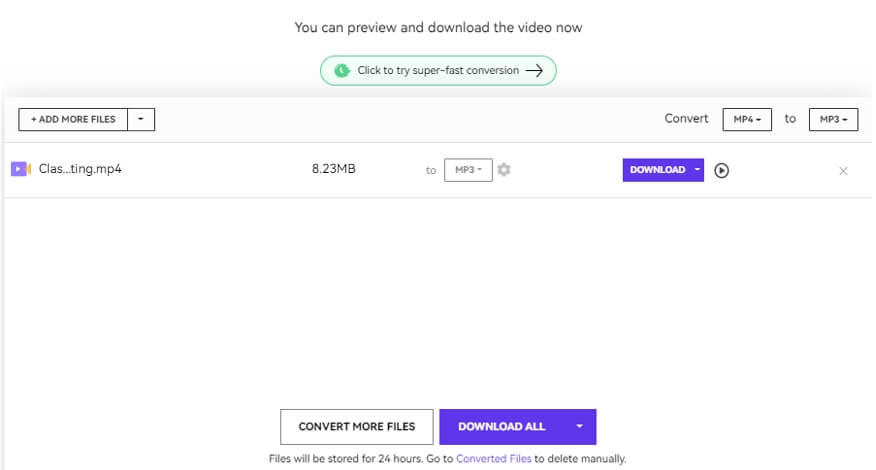 FAQs about Extracting Audio from Video on iPhone and Android
Can iMovie extract audio from video on iPhone?
Unfortunately, you can not extract audio from video with iMovie on iPhone.
But you can separate the audio from the video to delete or alter the audio in iMovie. When your project is open, you can access the inspector at the bottom of the screen by tapping on a video clip in the timeline. Select Detach from the available options by pressing the Actions button. Underneath the video, a blue-colored audio clip emerges.
Final Words
Extraction of audio from video is made possible by several Android and iOS applications accessible on Google PlayStore and the App Store, respectively.
This post has shown you how to use the greatest program for extracting audio from videos, which you can use on your Android or iOS smartphone right now. There is no need for a computer.