Every computer user is aware of the word virus and its associated properties. Any issue or malfunctioning within the computer is referred to as a virus or malware. Cyber-crime has been significantly growing over the past years, where virus and malware creators are discovering new ways to gain access to an individual's PC. To counter these issues, companies look to update their security packages for protecting themselves against scams, malfunctions, and associated attacks. These security packages are software designed purposefully to fight against the virus, thus being known as anti-virus. The antivirus softwareis one of the most common uses of software among masses where users from individuals to companies focus on keeping their security to the top to protect themselves from scams and other cyber threats. This article will discuss the most prominent and effective platforms available to allow users to select the best anti-virus for their personal or professional use.
Users who seek all-around protection from the updating cyber threats should definitely look over the features of the anti-virus software to allow them to select the best option for their desktop.
We have seen users complain of their desktop slowing down after downloading specific antivirus software. Norton Antivirus, which was previously known as the AntiVirus Basic, offers top-quality features and virus definitions while keeping the computer effectively swift by utilizing minimum resources. Users who look for a perfect platform that has the least impact on the PC's performance should definitely go for Norton. With custom virus scans and an exceptional backup tool, it is available in three different packages with the aim of providing exceptional browsing protection.
For more information about Norton, click here. URL: https://us.norton.com/products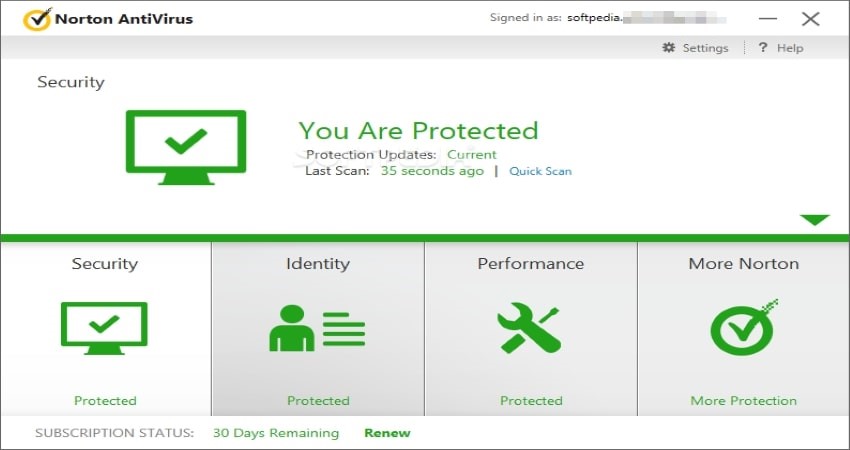 Trend Micro Antivirus is one such tough software that provides quality protection and defense from viruses. Its Folder Shield anti-ransomware monitoring provides real-time protection that has been recognized by major independent testing labs. With its user-friendly interface and lack of perplexing details over the program functions, many users recommend this software for protection. However, the latest updates have been recorded with an average impact over the PC, which makes it somewhat a resource hog.
You can download Trend Micro Antivirus by clicking here. URL: https://www.amazon.com/dp/B088FVHHQP?tag=georiot-us-default-20&th=1&psc=1&ascsubtag=trd-7379642835002118000-20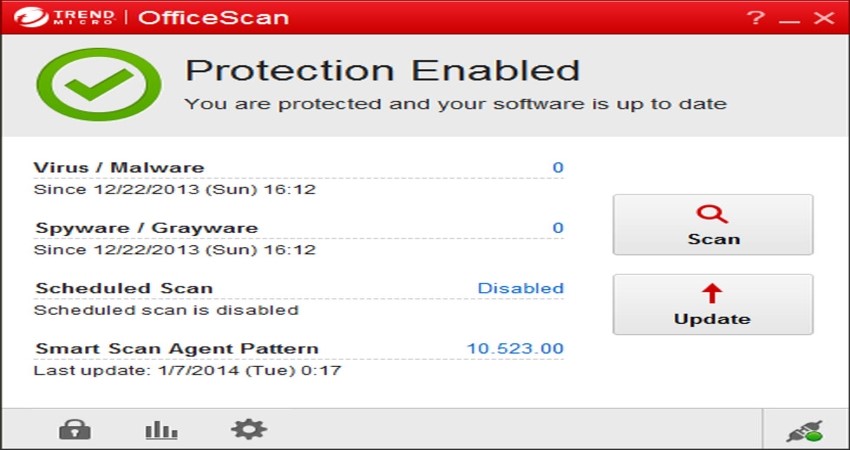 Kaspersky Antivirus focuses on the fundamentals of the security features that are necessary for a PC. It doesn't provide a very detailed list of features to users for their security protection, but keep its focus centered. Maintaining its quality in the features it offers, users mention its swift scans and explicit antivirus engine along with its impressive encounter over undiscovered threats. Kaspersky provides its users with the most comprehensive coverage in anti-virus protection with a few extra features in the box.
For more information over the deals offered by Kaspersky, click here. URL: URL: https://usa.kaspersky.com/downloads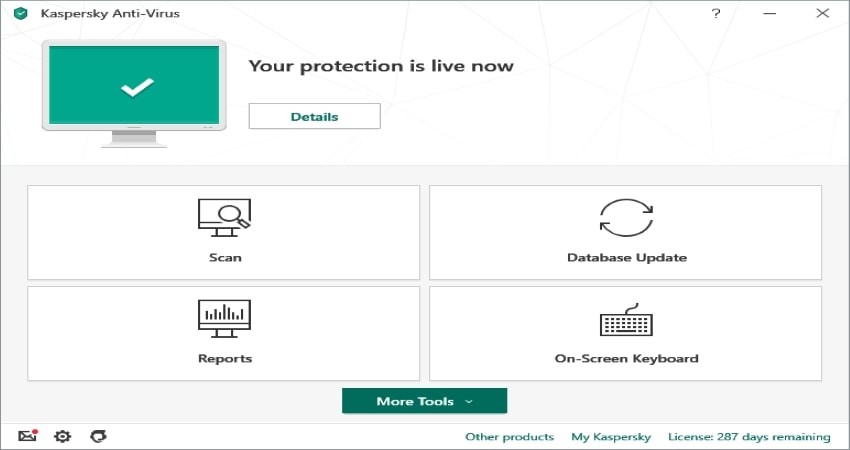 A package loaded with features with rock-solid protection from malware also has been rated as the best anti-virus 2019 software due to its excellent anti-virus engine. The protection features provided by Bitdefender are far more exceptional and contemporary than any other existing platforms. Its web-protection module, online banking protection, password managers, and vulnerability scanners have made a mark in the anti-virus market. Though these features are available on a price, Bitdefender can act as an ultimate package for your desktop. Users still complain about its resource usability, which puts a halt on the performance of the computer.
You can access Bitdefender by clicking here. URL: https://www.bitdefender.com/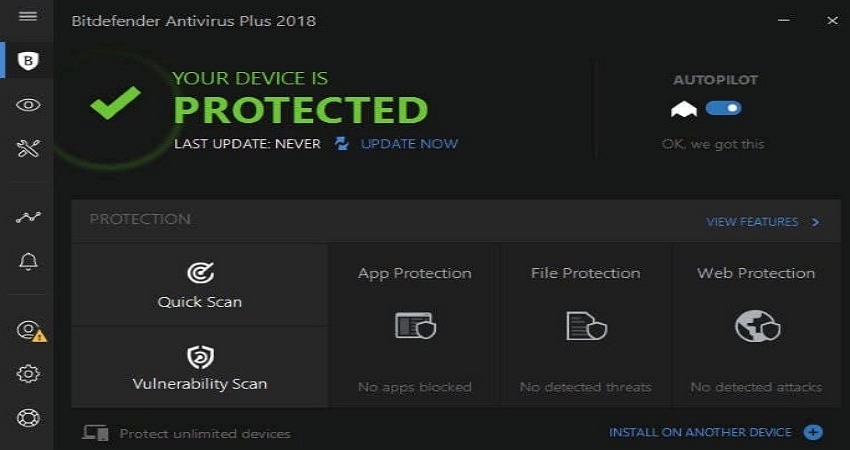 Talking about elegancy in antiviruses helps us remember Avast antivirus, which is a very well-featured software aiming to protect the desktop with its plentiful features. It includes its effective ransomware shield, anti-phishing protection, securing browsers, and password managers along with a Wi-Fi inspector. These features aren't limited to this list but completely depend on the package you wish to select. However, some users have complained about Avast multiple times for slowing down the performance of their computers.
You can download Avast by clicking here. URL: https://www.avast.com/windows-10-antivirus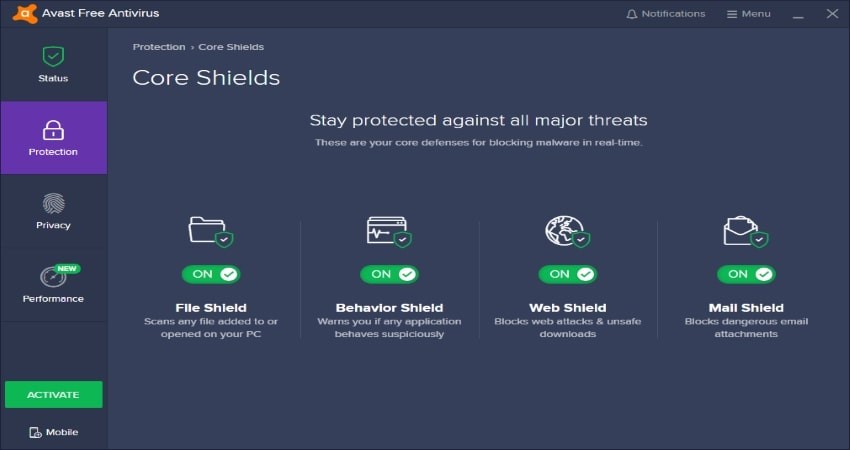 Webroot SecureAnywhere Antivirus
Where we observe most tools considering themselves as lightweight and equating a feather to the performance on the PC, Webroot Antivirus really delivers the promise with its super-fast installation and its memory footprints. This application is known for its impressive features and streamlined application. There are many fewer applications in the market that provide such solid features with ease and accessibility. Its quick virus-scan is another commendable feature that effectively protects the device from cyber-threats. However, this platform has limited testing data from independent labs, which has hindered it from growing in the market.
Webroot Antivirus can be accessed by clicking here. URL: https://www.webroot.com/us/en/home/affiliates/wsc-29?sc=70161000000TRru&rc=8200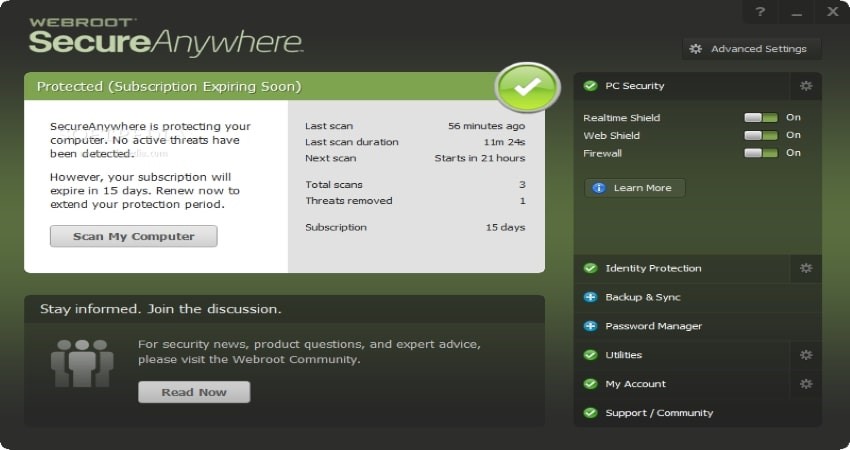 For users who require multi-device protection for their company or work should sign up for Sophos. Sophos is a capable antivirus engine with considerable features for effectively protecting the systems. What makes it fascinating is its ability to protect multiple devices with a central control system. However, its user interface has been questioned quite often, along with its lack of available options; it still makes a mark in the antivirus market with its AI-powered protection and multiple-device protection.
For more information about Sophos, click on the link. URL: https://home.sophos.com/en-us/download-antivirus-pc.aspx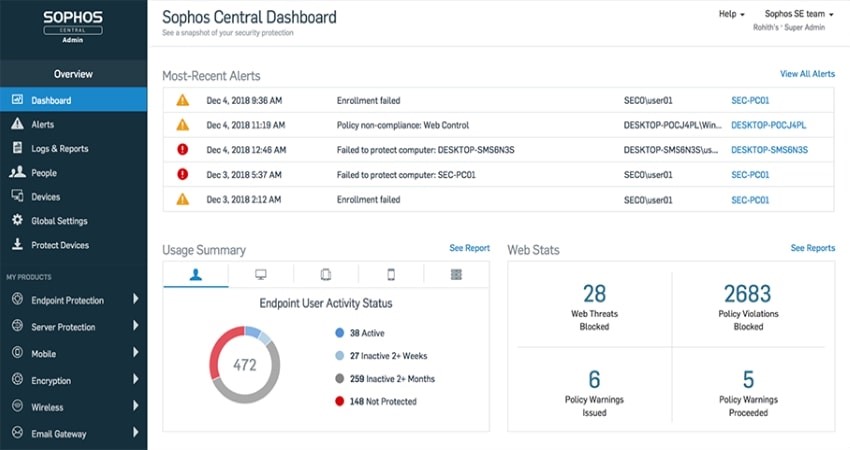 McAfee Antivirus is a wealthy featured software that provides effective protection to its users with convenience. It provides full support to all kinds of devices and protects them to the fullest. McAfee has been scoring well in the hands-on tests, making it a viable option in the market. Its anti-phishing feature and ransomware protection are a few important features provided in its basic package. However, users complain of McAfee for its slow virus scan and limitations in the provision of features.
You can access McAfee from the following link. URL: https://www.mcafee.com/zh-cn/index.html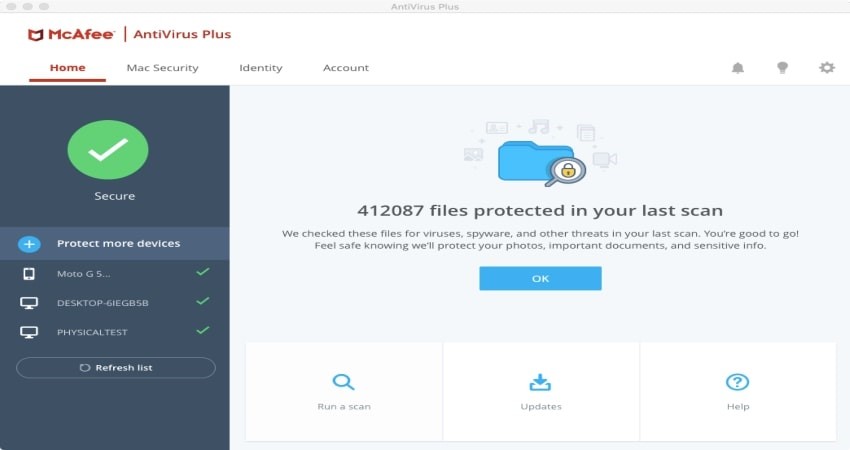 Summary
This article has stated various anti-virus software available in the market, which is recognized for its effective features. Users can surely gain excessive information about the major stakeholders for deciding over the best software for their desktop.