The best animation software for beginners enables them to generate movie graphics from visual files. To meet all the requirements for the best animation software for iPad, Mac, or windows, it should have:
required feature for creating animated visuals from 2D as well as 3D pictures for use in video documents
Import media documents from different projects or offer implicit drawing tools.
Coordinate with video editing software to finish the animated visual files.
URL - https://www.adobe.com/in/products/character-animator.html

Adobe Character Animator is a fantastic tool that permits you to animate your desired cartoon character and give a realistic touch very effectively and quickly. The software works like wonder as you plug in your mic and camera. The program recognizes your appearances and the voice to animate the character's face that you have imported and prepared for animation. Using the pre-characterized triggers and functionalities, you make the nature walk, speak, show gestures and postures, hold items, etc.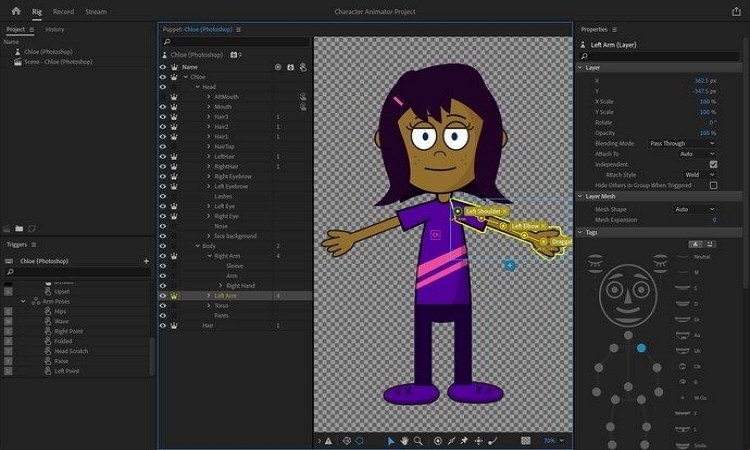 Pros:
It helps in lip-syncing and animation of facial expression.
Live streaming support with constant animation
Includes template Adobe Character Animator (called a puppet)
Easy recording and editing, snapshots.
replays, magnets, and more capabilities.
Ideal for online training, playing games, live chat, and so on.
Cons:
Free trial for only 7 days
Inventive Cloud All Apps are charged $52.99/month per year
Students and educators are charged $19.99/month per year
Business charges start from $33.99/month per year
URL - https://www.cateater.com/

If you are looking for the best animation software for Mac, then you are in the right place.Also, it supports iPhone, iPad, Android, and Windows, and you can open a similar project on various platforms and devices. It will assist you with making stunning 4K stop-motion animations that can undoubtedly be blended in with 2D style drawings painted straightforwardly onto the picture.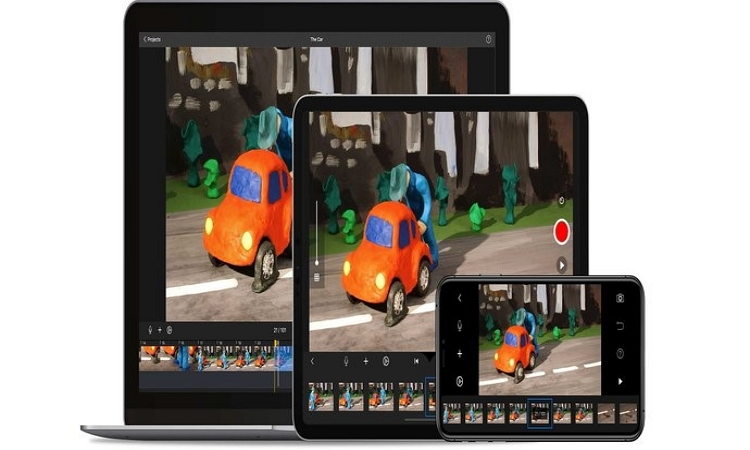 Pros:
Frame-by-frame editor enriched with super handy features
Portable on different platforms
Manual or programmed control of the focus, iso, white equalization
Supports dslr camera
Green screen feature and background library
Import of pictures, sound, video data
Simple editing
Network or grid options
Paint tools, audio effects, enchantment eraser, and other progressively helpful tools.

Cons:
Paid software.
The price for ios, mac, android, windows is $4.99, $9.99, $4.99, and $1.99 respectively.
The featured video community gives an experience of a bit disconnected from the app.
URL - https://www.reallusion.com/cartoon-animator/

Its previous version is known as CrazyTalk Animator 3. It is the best animation software for professional 2D creativity and animation design. It is also the best animation software for beginners to create high-quality animations.

The software permits you to make custom 2D characters, pick characters from the database, and import the PSD character formats. You can make any static picture move by applying distinctive movement layouts given in the library, even 3D movements.

The software additionally has a bone gear tool, enabling sound lip-syncing, facial detection, and many other highlights, dependent on the version you are using. It is free for the initial 30 days, followed by the paid version with special bundle discounts. The Pro Edition is for $99, and the pipeline Edition for $199.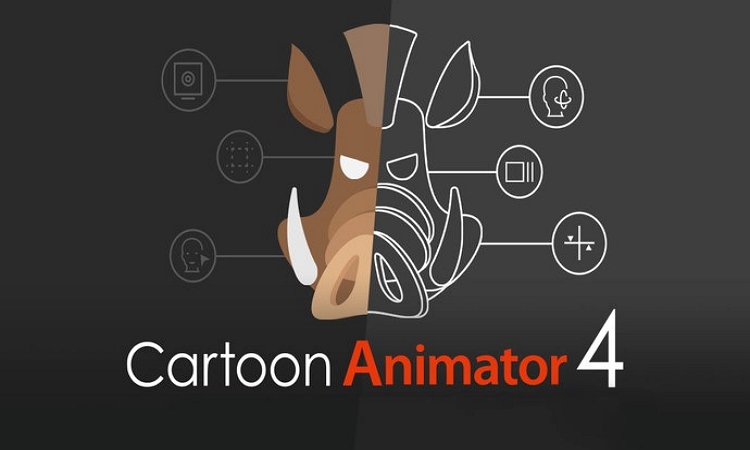 Pros:
Supports 4K video
Library of pre-made character formats and motion layouts
Tool for animating characters including flexible and bouncy curve editing
Tool for making talking heads and utilizing them on any character
Simple to import PSD documents as character layouts, and export to PSD for realistic editing
The live facial movement from any edge
Head driven body moves
Up to 360 degrees head-turning

Cons:
The legacy characters from previous versions and the current ones are a bit confusing, like which to choose and which not.
URL - https://www.blender.org/

Blender is a cross-platform 3D creation tool offering amazing functions. You can make animations, computer games, renders, models, and more 3D based tasks. The software is open source and created by many supporters from around the globe. The 3D rich suite software is useful for both beginners and professionals.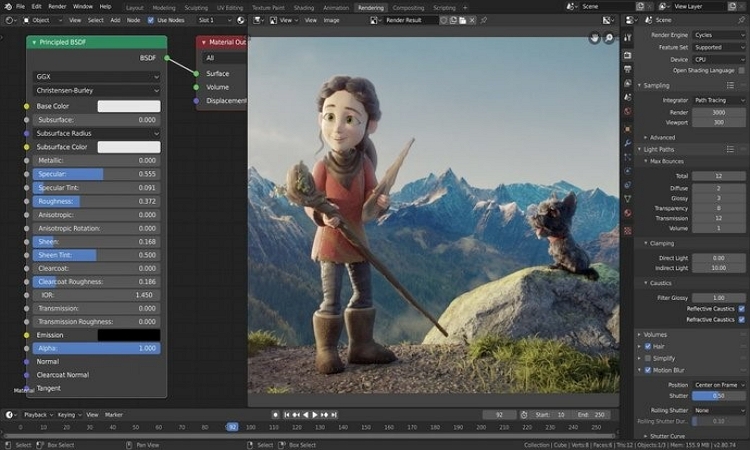 Pros:
It is free software
Accessible for Windows, macOS, and Linux
Includes a real-time viewport review, CPU and GPU rendering, PBR shaders and HDR lighting support, VR rendering support
Propelled modeling, sculpting, and UV tools
Attracting 2D mode оnto the 3D viewport
Cons:
The learning curve hangs the tool
Cluttered menus and toolbars
URL - https://www.pencil2d.org/

This free software lets you utilize both raster and vector designs, and you can switch effectively between the two kinds of artwork. Pencil 2D is a cross-platform device and lets you focus around animating when you are in a hurry. Since it is open-source, users can approach the source code and include features.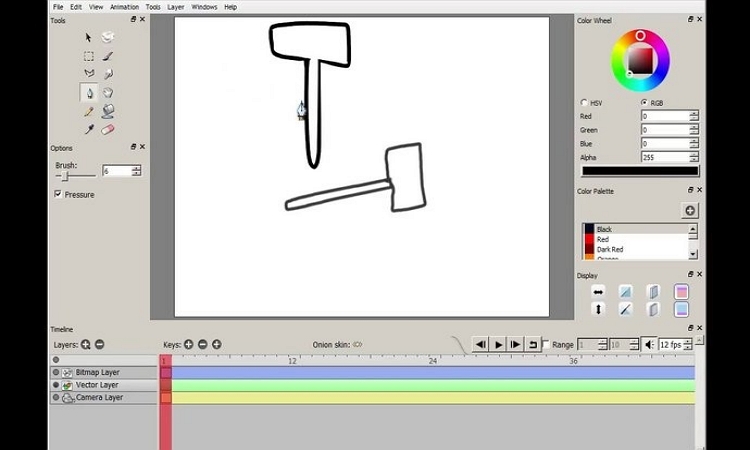 Pros:
Available for free.
Runs on Windows, Mac OSX, Linux and Free BSD.
Supports different convenient tools.
Supports distortion and light effects.
Import/send out as a GIF is accessible.
Cons:
When brought in a picture, it does not allow to rotate it or turn, however, allows other edits.
Summary
The best animation software helps you in molding your favorite character as per your requirements, may you be a beginner or a pro. There are both free and paid software mentioned, so make sure to try them out and buy the paid versions.