The best Android avi video player can turn your smartphone into a portable theater. And with more HD content than ever before, 4K video is now needed to upgrade from the phone's built-in player.
Alt Text: avi-video-player This is very easy for Android users. Android's open architecture and app market make it easy to replace your stock video player with a great video app, making sure you get just the features you need. Check out some of the best AVI video player free download for Android right now, from the lightweight and easy-to-use player to the highly customizable Power Center.
MX Player
MX Player offers the right balance of ease of use and powerful features. Although regular viewers support different swipe gestures and zoom presses, this app has both software and hardware decoding capabilities for different file formats. Subtitle control, variable aspect ratio, and screen lock are accessible from the main view screen, but other adjustments are hidden in the settings menu.
Unfortunately, due to licensing issues, DTS and AC3 audio support are not available in the basic MX Player app, although there are special codecs available online, which can be a trade breaker.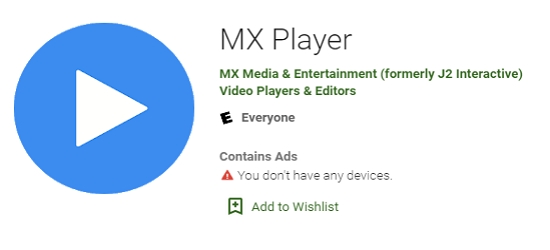 VLC for Android
If you are looking for a versatile all-in-one media player that can play any file format you can throw, spin VLC for Android. Out of the box, VLC can typically play almost anything from MP3 and MP4 files to more unusual formats such as MKV and FLAC.
In addition to playing local files, VLC for Android supports advanced playback features such as streaming and media library organization, multiple audio tracks and subtitles, and streaming on Chromecast.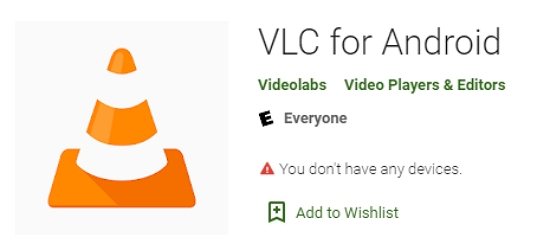 Plex
Plex is a great local media player. However, when you pair it with Plex's server software for desktop and mobile devices, the avi video player app turns your mobile device into a streaming powerhouse and library of media files that you transfer to your phone or smart TV.
Enjoy movies and music even when you're offline by upgrading from the free version to the full Flex Pass subscription (every month from $4.99 per month), Media Control Dashboard, User Controls, Trailer, and Wireless Library Sync.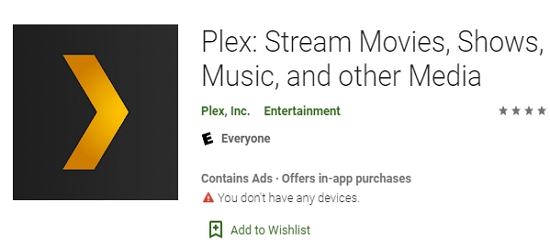 Video Player All Format
Video Player Wide format support, Ultra High and 4K playback capabilities, hardware, and software coding options, all formats (also called Xplayer) are among the best Android video players.
The app includes useful additional features such as motion control, variable playback speed, and Chromecast support. You can watch videos in multiple windows, so you can do multitasking in the background, play videos, and listen while others work.
Video Player supports all formats of advertising, but you can remove ads with in-app purchases.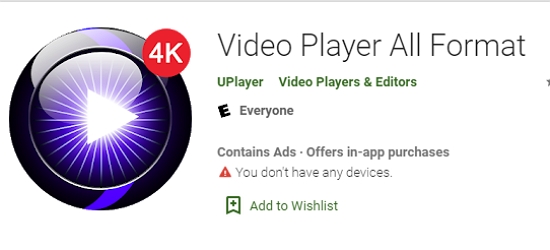 Player Xtreme
Player Xtreme launched as an iOS video player, back out on Android devices, and offers a great Android video player with many features and options.
This application supports more than 40 file formats, subtitles, and hardware acceleration. Streaming and streaming support let you view store media on your computer, NAS, or website. With AirPlay and Chromecast, you can watch media live on your TV.
When playback is not fully synchronized, Player Xtreme has full playback features such as frame by frame playback, variable playback speeds, resizing sub-items, and audio and subtitle offsets.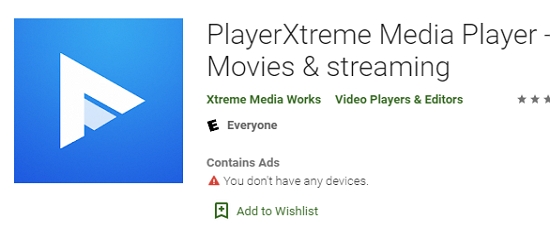 FAQs of Playing AVI on Android
Q. Can Samsung play AVI files?
Samsung phones support playback of AVI files. .Avi, .mkv, .asf, .wmv, .mp4, .3gp, .vro, .mpg, .mpeg, .ts, .tp, .flv, .vob, .svi, .m2ts, .mts and .divx Supported on Samsung phones. Also, AVI, MKV, ASF, 3GP, MOV, FLV, MP4, VRO, TS, SVAF containers can be run on Samsung mobile phones. However, the high resolution that Samsung phones can support is 1920x1080. If the AVI file is 4K then Samsung phones will not work.
Q. What app can open the AVI file?
AVI is Microsoft's multimedia carrier format that can hold video and audio data. Various media players, Windows Media Player, VLC, QuickTime, Tippard Blu-ray Player, etc. This is how you can open AVI files. You can also change the AVI format to easily sync with the player without having to open the AVI file.
Q. What video format can Android play?
Video formats supported by Android include 3GPP (MPEG-4SP, H263), MPEG4 (H263), MPEG-TS, Web M (VP8 / VP9), and more. MKV (VP8 / VP9) Supported audio formats are 3GPP, M4A, AAC, TS, FLAC, GSM, MP3, WAV, OGG. The highest resolution Android phones can run is 1920 x 1080 pixels.
Q. How do I open an unsupported video file on Android?
There are two ways to open video files that are not supported by Android. One is to download media players like VLC, MX Player and the other is to use Video Converter to convert non-supported formats to compatible Android phone formats.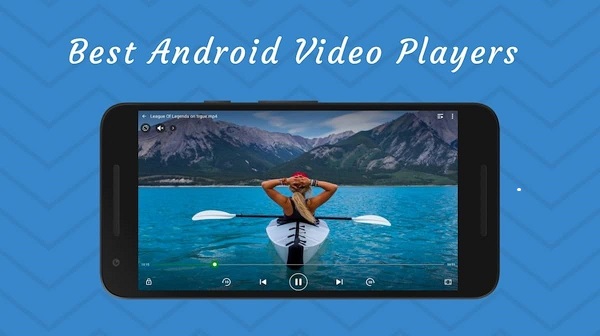 Summary
Most Android smartphones these days have high-resolution screens. This will allow users to have a better audiovisual experience on their smartphones. Unfortunately, there are some limitations to compatibility with video formats such as AVI and MKV. I've shown you how to play AVI video on Android using VLC for Android. And the other 5 best multimedia players can be downloaded from the Play Store.
You can read our guide and discover your favorite AVI player for Android devices. If you don't want to install any more apps on your phone, you can use Tapard Video Converter Ultimate to convert AVI video and play it on Android.