Many Internet users have heard of the new features of the HTML5 player and the need to carefully review Flash. The factors to consider for a free HTML5 video player for the website are fast, responsive, easy to install, and compatible with all browsers (such as Netflix and YouTube YouTube HTML5 video player Chrome).
Part 1. What is the HTML5 Video Player
The HTML5 online video player allows you to play videos directly in a web browser without using other plugins. Not long ago, I installed Flash Player to play videos. However, the HTML5 video player provides an easy way to integrate a local video player into your website. You can also post YouTube videos, but this is a more convenient way to show visitors videos.
HTML5 video players should only use the video element. Adjust the video resolution and control the width and height of the function to add functions such as playing and pausing the video, or set the video to automatically play.Most modern browsers support HTML5, so playing online videos on desktop and mobile screens are more convenient.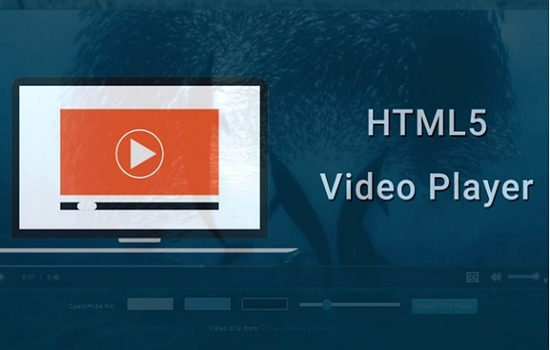 Part 2. The Top 5 HTML5 Video Player
Now that we have an idea of what to look for, here is a list of the top 5 HTML5 Video Players.
VideoJS is an open-source HTML5 video player built using JavaScript and CSS. This is an optional HTML5 video player for Flash. When used with browsers that do not support HTML5, using Flash as a backup option is particularly useful. Vimeo and YouTube can help.
VideoJS was launched in 2010 and currently serves 400,000 sites on the Internet. VideoJS is also compatible with mobile devices and desktop computers.
Some of the top features of VideoJS include:
1. Plugin Support: VideoJS supports many plugins, such as analysis, advertising, playlists, and advanced formats (such as HLS and DASH). A complete list of supported plugins can be found on the VideoJS plugin page.
2. Skinning: All VideoJS is adjustable. You can easily customize the appearance by editing CSS styles. Steve Heffernan has a codec demo for customizing the appearance of VideoJS. This will help you get started.
3. Adapt to different plugins to make this player more convenient. Some example plugins are:
Analytics: Ability to track Google Analytics events in the VideoJS player.
Brand: You can add your brand logo to the player
Playlist: Support for playlists
Chromecast: Ability to transfer videos to devices using Chromecast devices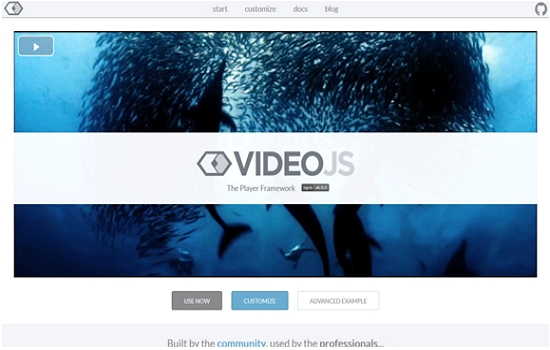 JW Player has been around for hundreds of years and is one of the most popular Flash video players on the Internet. Later, it supports HTML5 for video playback. JW Player has fully customizable and responsive HTML5 video, and its functions range from analytical support to openness and complete HTML5 video management.
Maybe it has the best website video player with the best online video solution. JW Player can be well used as an HTML5 video player for WordPress websites. It can also replace the YouTube video player. Interestingly, before Google bought YouTube, the original YouTube video player was based on the JW player.
In this category, one of the main reasons why JW Player is superior to other similar products is the very high functionality provided by various add-ons. From advertising partnerships to closed headlines, to popular social media tools.
As mentioned above, the player is fully customizable and supports some custom themes set by the user. It also comes with a built-in API. There are many plugins that can support the most popular CMS and are easy to integrate.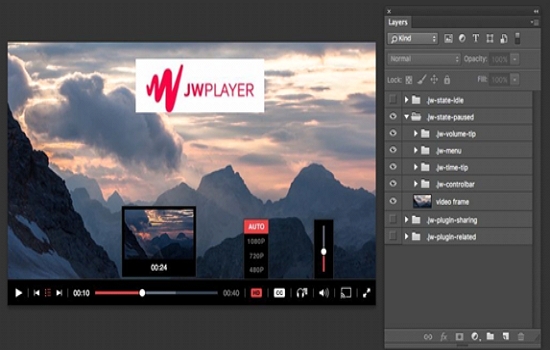 Kaltura HTML5 Video Player
Kaltura Player is a free HTML5 video player that you can use to create your own html5 video player with multiple custom browsers and device-to-device appearances that fit or complement your website design. There are many player templates available for Kaltura players.
Some of the key features include:
Robust, all-round Performance
Multi-platform support
Advertising & Analytics: This ad supports multiple ad formats, including VAST c. 3.0 also supports built-in plugins for a wide range of promotional video networks. This includes Google's double-click advertising platform, FreeWheel, Eye Wonder, advertising technology, Tremor Video, AdaptTV, etc.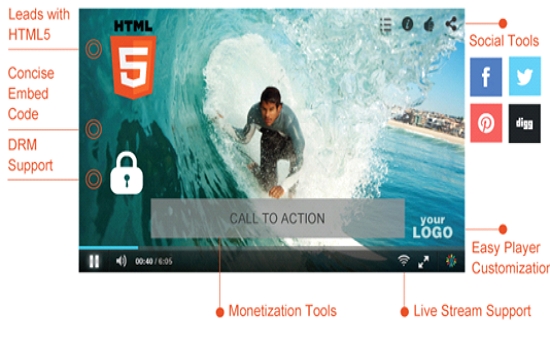 For creators who want to play videos on their website, Flowplayer is a very simple video player. Flowplayer's integration and specification process is very clear, which is one of its main advantages.
First of all, please keep in mind that Flowplayer is mainly aimed at creators who upload videos independently. If the creator uses streaming services such as Vimeo or YouTube, both streaming services will provide players with code that can be used to embed a website or website.
Flowplayer is 100% customizable, and also has the functions of dialing in subtitles, changing playback speed, performing video analysis and monetizing.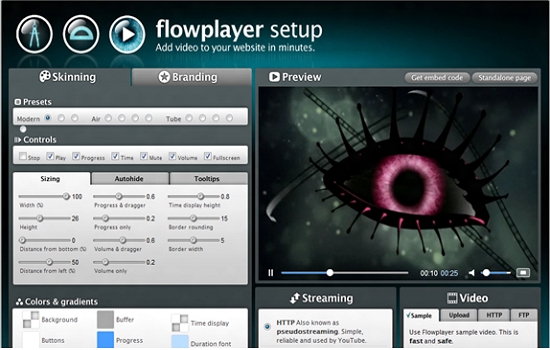 Wistia is a business-oriented HTML5 video player. It is optimized to support high-definition video and flexible streaming in the test viewer's best experience. This gives priority to the viewer's participation and allows the video to change based on the viewer's environment and connection speed.
Very easy to use, lightweight internal code allows you to quickly and easily add it to your website. It also optimizes the video according to the screen size of the viewer.
Wistia's built-in video analytics feature provides near real-time and effective information about how viewers interact with your video and which videos are most effective at conversion rates.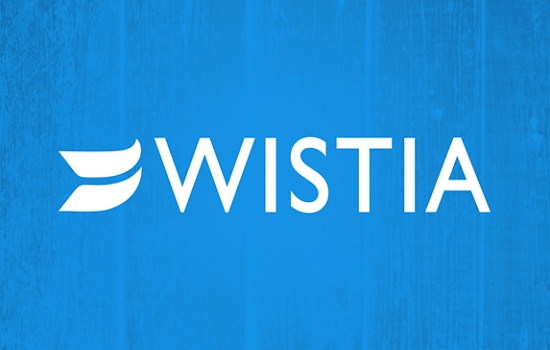 Summary
The above players are the best. You can choose the one you want according to your favorite functions (such as flash off, speed control, true full-screen display). If you are not sure which one to choose, you can list the required functions. Check one by one whether the player can meet your needs.