When you want to play video, the YouTube video player is the most popular online option. YouTube is smart enough to suggest videos that you may be interested in watching based on the type of things you have watched in the past. You can find yourself binge-watching for hours if you find the right groove. You can play videos to be a screensaver or screen visualization at a party.
Part 1. What is the YouTube Video Player
YouTube was started by Steve Chen in 2005, who wanted to have a platform where people could share their home shot videos. A platform where people could play videos that they found interesting through search or sharing. He realized that not everyone would be able to edit their footage, so built-in the functionality to revise video on the web site. YouTube grew very popular, and that is why Google bought it for $1.65 billion in 2006 to add it to their growing suite of online tools.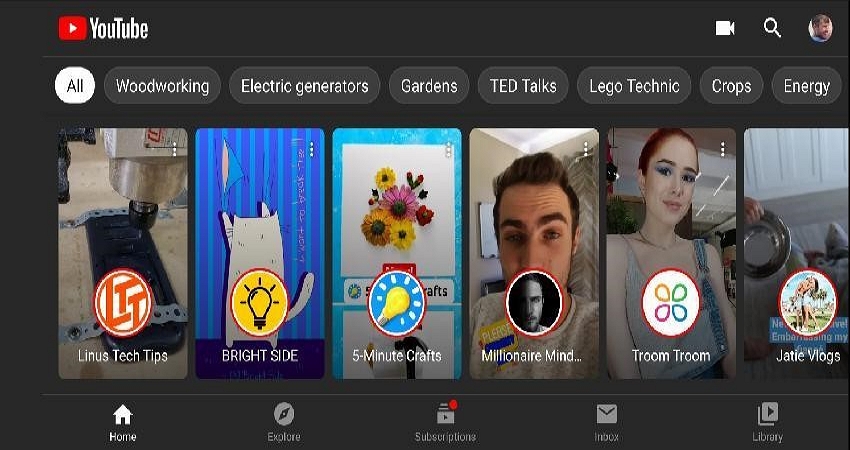 Why do most people use YouTube Video Player
1. Research
There are many uploaded articles and documentaries on a wide range of topics. This makes it a great resource to hear what others may have thought of or are thinking of.
2. Entertainment
With thousands of hours of content of varying types, if you are bored, you can find yourself entertained anywhere anytime. No matter what you find, cheering someone somewhere will have uploaded something for you. It's just a matter of finding something that meets your taste.
3. Music
There are many compilations and music videos to choose from. You could easily find yourself entertained or entertaining others for hours on end.
4. Learning skills
There are a lot of self-help videos that will show you some skills that you may want to learn. Playing videos each step of the way until you master the skill or replaying videos to refresh your understanding of the steps.
5. Entertaining the kids
It's comfortable with the YouTube video player to keep the kids entertained for hours with suitable content.Raising consciousness
6. Raising consciousness
ou are going to find out things that you don't know about. Your mind will be expanded in ways that you didn't expect. And with a mass following of uploaded video content, the consciousness of the masses will be raised to new views.
Part 2. How to use YouTube Video Player
YouTube video player allows you to play videos that someone else or your uploaded videos. It is available on many devices for your enjoyment wherever you may be.
Tips on how to use YouTube Video Player
1. YouTube in your browser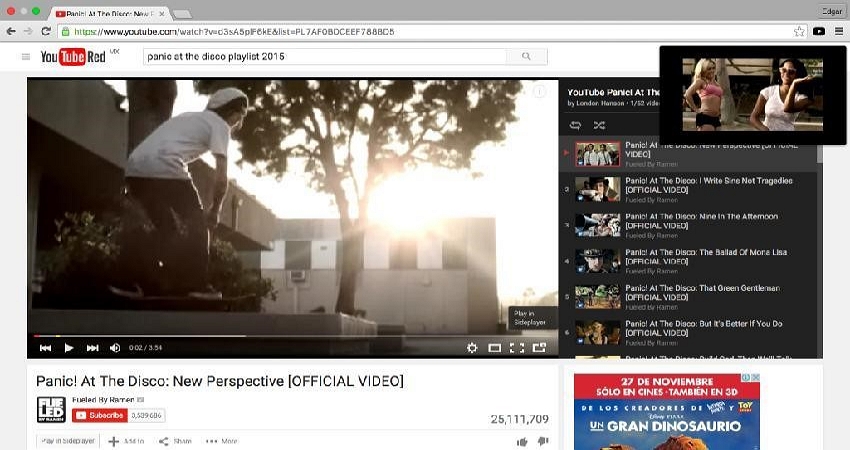 YouTube was designed as a personal experience video sharing web site for web browsers. As an online video player can play content to the broadest audience.
You can apply parental control to ensure only appropriate content comes to view.
You can save your favourites or videos you want to play another time by selecting the 'watch later' option. When selecting 'watch later' you also have the option to group content together.
You can easily share the video you were playing by clicking on the share button

In this option, you can even share from a time marker in the video so those who watch it see the part you wanted them to focus on.
The YouTube Video Player Chrome extension has many features like resizing the player, blocking ads, or hiding elements for distraction-free classroom use. There are many more options that it has that you can read about here
If you have a Google account you can upload your home videos to your own channel for others to watch.
2. YouTube on your mobile
Having the YouTube video player on your mobile gives you most of the features of the computer version.
What you can't do is effectively edit your videos in their suite as it is too resource hungry and unavailable to all other devices.
3. YouTube on your television
Anyone with an Android TV has the YouTube video player installed, which gives you the pleasure to watch anything from the comfort of your couch.
4. YouTube video editing suite
YouTube gives you a basic video editing suite for short videos, don't try working on anything with high resolution or more prolonged than twenty minutes.
5. Uploading your videos to YouTube
If you are keen to grow your channel following, you have the opportunity. Else it is a great platform to share things with just a select few, making use of the settings.
6. Monetizing your YouTube channel
Yup, if your channel is viral, you can add ads and generate some extra money.
Conclusion
It will be difficult for any other service to overtake YouTube as their collection of video content exceeds your wildest dreams. With all this varied content, it is a resource for any occasion. The YouTube video player has what it takes to keep anyone entertained for hours playing videos from every corner of the world. YouTube has 300 hours of content added every minute. About 5 billion videos are watched daily and are watched twenty-four hours a day by a lot of people everywhere.