YouTube offers its users up to three ready-made YouTube thumbnails to apply to their videos. However, you might need to download and edit thumbnail YouTube to make it more attractive. For instance, you might want to add text, apply effects, change the background, and more. Luckily, there are plenty of free YouTube thumbnail editors to use. So, get ready to start learning how to edit thumbnail on YouTube quickly and easily.
Part 1. How to Edit Thumbnail YouTube on Windows and Mac
Wondershare Filmora9 is arguably the best desktop app to edit YouTube thumbnails. With this excellent tool, you can make an attractive YouTube cover photo by editing it professionally. It can edit photos by resizing, changing the aspect ratio, applying exclusive effects, cutting, and more. Even better, Filmora9 can directly upload your videos or images to YouTube or Vimeo.
Wondershare Filmora9 – Best Thumbnail Editor
Modern design and simple to use UI.
Apply exclusive effects like Beauty, Charcoal, Blue Explosion, Cartoon, and more.
Edit photo by cropping, zooming, panning, rotating, and more.
Compatible with both Windows and macOS.
Step 1. Upload your Thumbnail Photo
After installing Filmora9, run it, and then click File to launch a new project. After that, drag and drop your image to the timeline.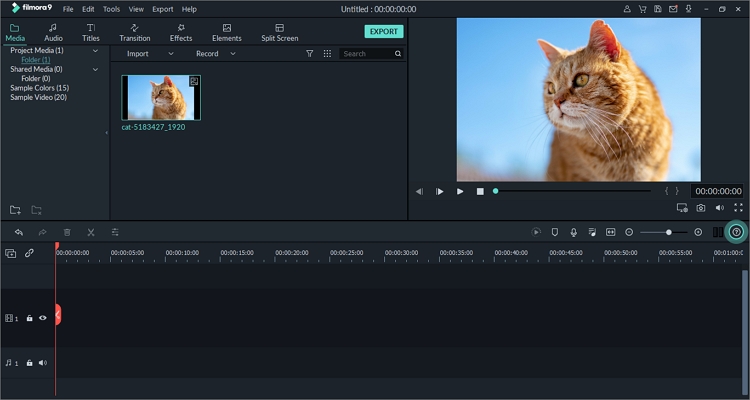 Step 2. Customize Your Photo
Double click your image to expand it and then hit the crop icon to set the aspect ratio and pixels. Remember that YouTube thumbnails should be measure 1280x720p. Also, set the aspect ratio to 16:9. You can also apply effects and text to your thumbnail.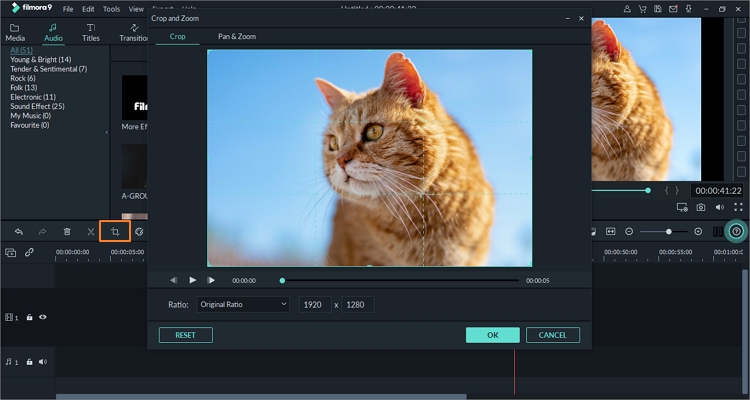 Step 3. Preview and Save
Click the play icon on the preview screen to confirm your changes. Finally, hit the EXPORT button, choose the YouTube tab, enter your account details, and export the video directly to YouTube.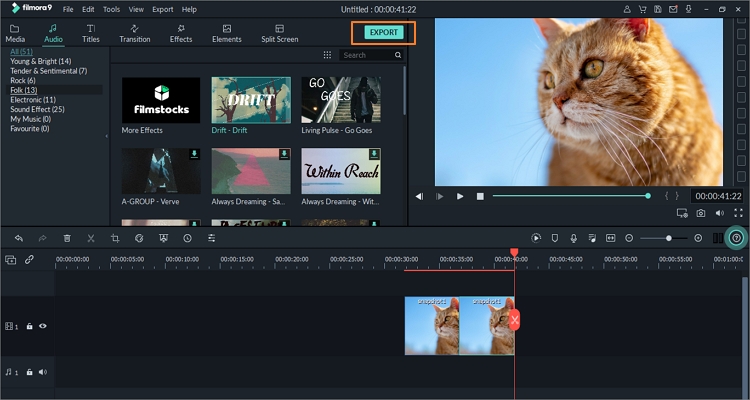 Part 2. Simple Tricks to Edit Thumbnail YouTube Online Free
In this section, I want to show you some five excellent online options that are simple to use and offer plenty of thumbnail customization features.
URL - https://www.fotor.com/design/youtube-thumbnail.html
Features:
Offers Fotor cloud storage
Supports PDF, PNG, and JPG exports
Wide variety of filters
Cost-effective payment plans
You can use Fotor to edit thumbnail YouTube without necessarily installing any app on your computer (although it offers a desktop and mobile apps as well). It boasts of powerful image editing features, just like Filmora9. In Fotor, users can make fundamental changes to their images, such as changing shades, applying filters/contrast, changing the photo background layout, and so on. Also, you can unlock more powerful editing functions in the advanced HDR settings. Plus, Fotor offers large cloud storage where users can save and access their thumbnails on any device.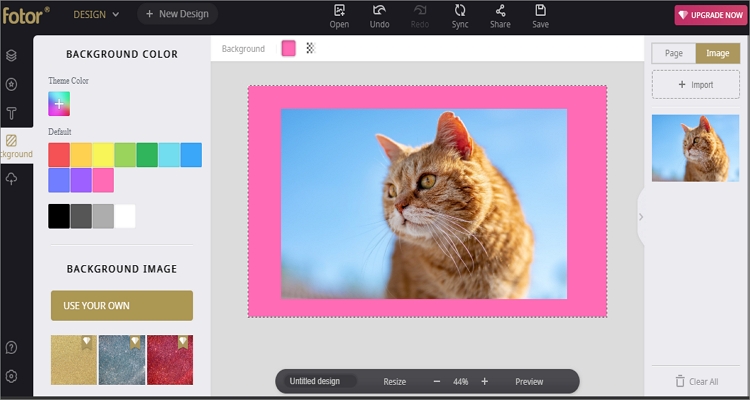 URL - https://snappa.com/create/youtube-thumbnails
Features:
500,000+ free stock photos
200+ free graphics
Share creative designs to social media
Customer support ticket system
Snappa raises heads and shoulders above the rest because it comes pre-loaded with tons of social media platform dimensions and keeps them updated. It offers more than 5,000 professionally designed templates, enough to get you started. You can expect more than 70,000 graphics, over 500,000 free-to-use stock photos, and 200+ fonts. Also, you're free to use all these for your personal or commercial needs. Moreover, the free plan allows users to share their creative designs on Twitter and Facebook.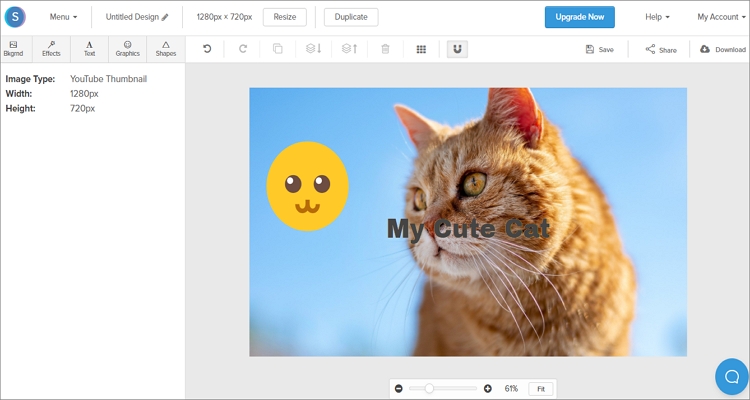 URL - https://spark.adobe.com/make/youtube-thumbnail-maker/
Features:
Free service
Useful style suggestions
Stylish premade templates
Affordable monthly pricing
Adobe Spark is a widely-used creative platform that's straightforward and offers lots of stylish, ready-to-use templates. Here, you'll find solutions to build a brand, website, or simply customize your content. You can customize your premium templates using hundreds of Adobe Fonts to give your content the much-needed brand feel. Also, Adobe Spark provides users with thousands of royalty-free photos from popular stock photo providers like Pixabay, Unsplash, and Pixels. Plus, it allows for tag-team editing, making the platform fun to use.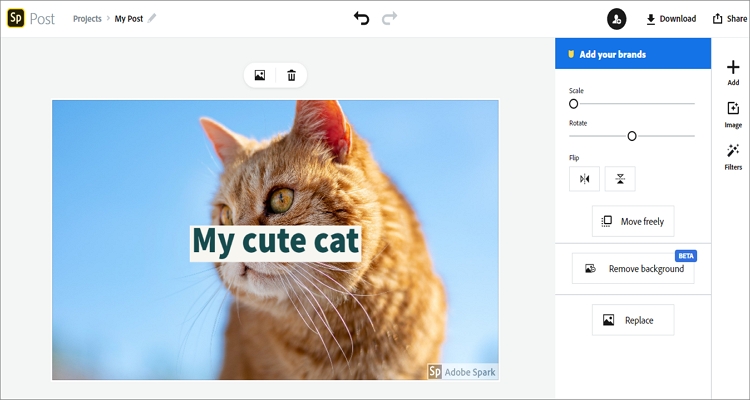 URL - https://www.animaker.com/hub/
Features:
Lots of professionally crafted templates
15+ facial features
100+ million stock photos
Hundreds of free royalty-free music tracks
Animaker is a DIY content creation program that's perfect for designing marketing, business, personal, and education styles. It is 100% web-based, so you don't need to install anything on your computer to use it. The drag and drop UI allows you to edit/add elements with plenty of templates, fonts, and stickers, giving you the much-needed variety. You'll also get an extensive library of images, audio, characters, GIFs, and more. Moreover, Animaker is a free app that employs a subscription-based pricing model, as well.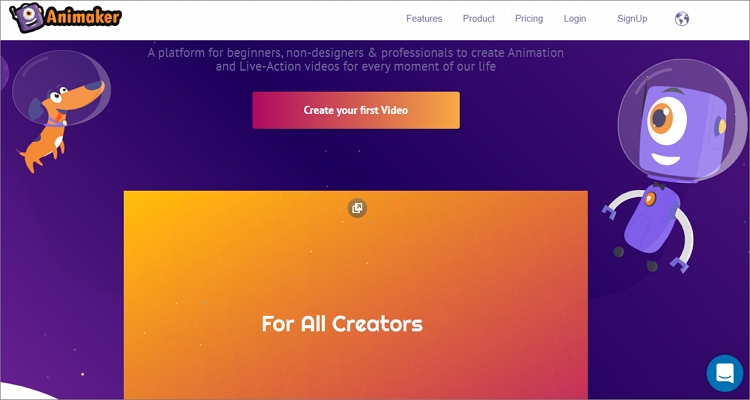 Features:
Drag and drop feature
Excellent template choices
Freemium subscription model
One million-plus free images
Canva is another online freemium graphic design tool that's simple to use and provides a mountain load of free photos and graphics. It offers an easy drag-and-drop user interface, making it fast and perfect for unskilled users. Here, there are tons of templates to use when creating designs for multiple categories, such as business cards, posters, thumbnails, and even infographics. Also, the free account offers 10-member team collaboration and photo database with 300,000+ images. The Pro account, on the other hand, provides a whopping 30-member team collaboration. Just pay $9.95/month and enjoy this plus unrivaled customer support.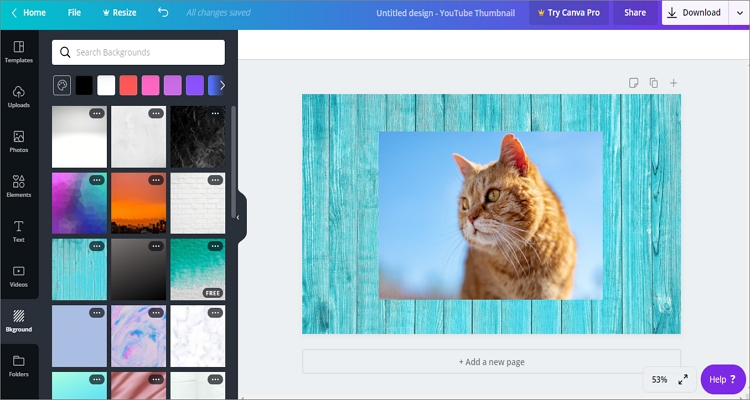 Summary
Did I leave out your favorite edit thumbnail YouTube program? Well, with the Filmora9, you will get a professional offline platform for making and editing videos easily. It can even directly upload your content on Vimeo or YouTube. But because it's limited to desktops only, using the five online apps is the smarter move.