Learning how to get a transparent profile picture on TikTok is essential in many ways. For example, you may have a video or photo with a disorganized background. Or, you may just need to erase and replace the scene with something more colorful and captivating. Whichever reasons you may have, this article will teach you how to make a transparent profile picture for TikTok. The methods below apply to iPhone, Android, online, and desktops.
Part 1: How to make a transparent pfp on TikTok for iPhone/Andriod/Win/Mac [online]
Want to make your TikTok profile picture transparent on any device? Use online apps. But which one, to be precise? Let's find out!
Media.io Background Remover for transparent pfp tiktok is a simple, efficient, and ad-free website that supports the removal of backgrounds on PNG, JPG, or WebP files. Here, you can upload a maximum of 10MB image files, and the AI-powered system will erase the background with excellent quality. Furthermore, before downloading your image, you can customize the background with colors, another image, and so on.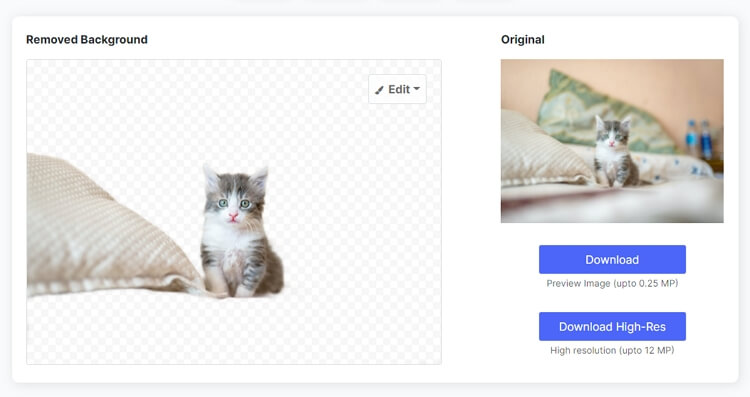 BackgroundCut is an AI-supported website that automatically removes image backgrounds for free. This website is self-explanatory, fast, and works with most image formats. Just drag and drop the image on BackgroundCut, and the scene will be erased automatically. like PhotoScissors, it comes with tools to refine your image file before saving it. For example, you can change the hair color to white.
Part 2: How to get a transparent profile picture on TikTok for iPhone
Now here is where things get a bit interesting. It's an open secret that iPhone and iPads don't support transparent PNG profile pictures. But still, there is a way on how to get a transparent profile picture on TikTok iPhone. In this method, we'll use Wondershare UniConverter to erase a picture background before exporting it to iOS. It's a simple AI-powered desktop program that lets you erase image backgrounds without raising a finger. In addition to erasing image backgrounds, you can also convert your image to iPhone-supported JPG, JPEG, and PNG. Plus, users can compress, crop, and apply effects to their photos.
So, without dilly-dallying any further, below is how to make your TikTok profile picture transparent on iPhone with Wondershare UniConverter:
Step 1. Run the image background remover tool.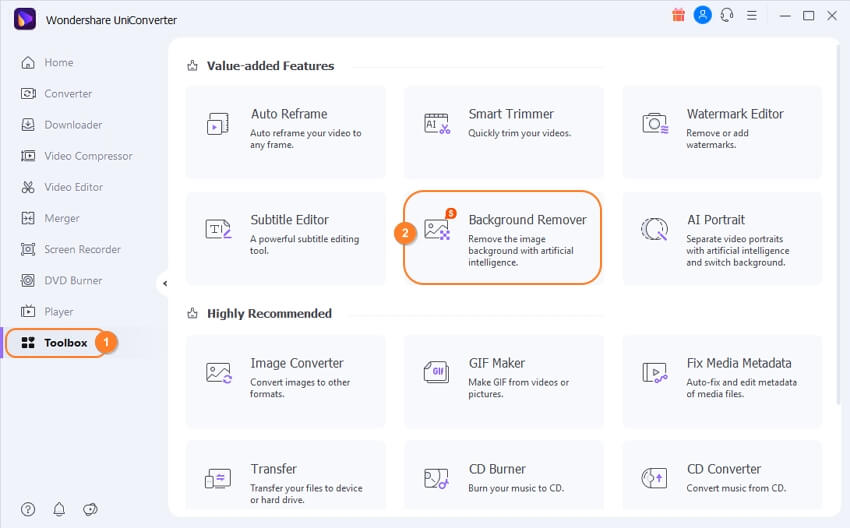 Install and run Wondershare UniConverter 13 on your computer and then tap the Toolbox tab. From there, you'll see multiple tools where you'll choose Background Remover.
Step 2. Upload your image file (s).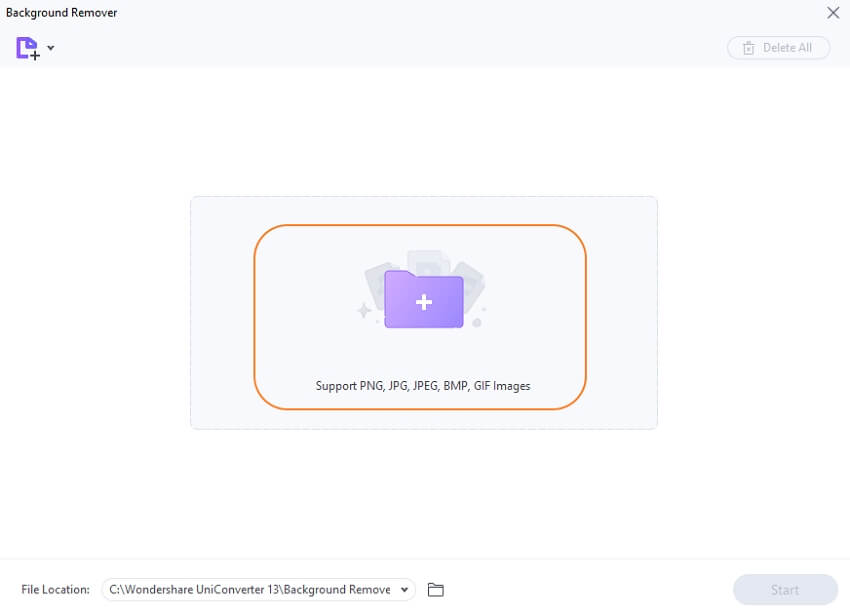 Locate your picture files and then drag and drop them on the Background Remover's interface. Alternatively, press Add Files to open your folders and upload the pictures. Note that UniConverter supports JPG, PNG, BMP, and TIFF.
Step 3. Remove the image background.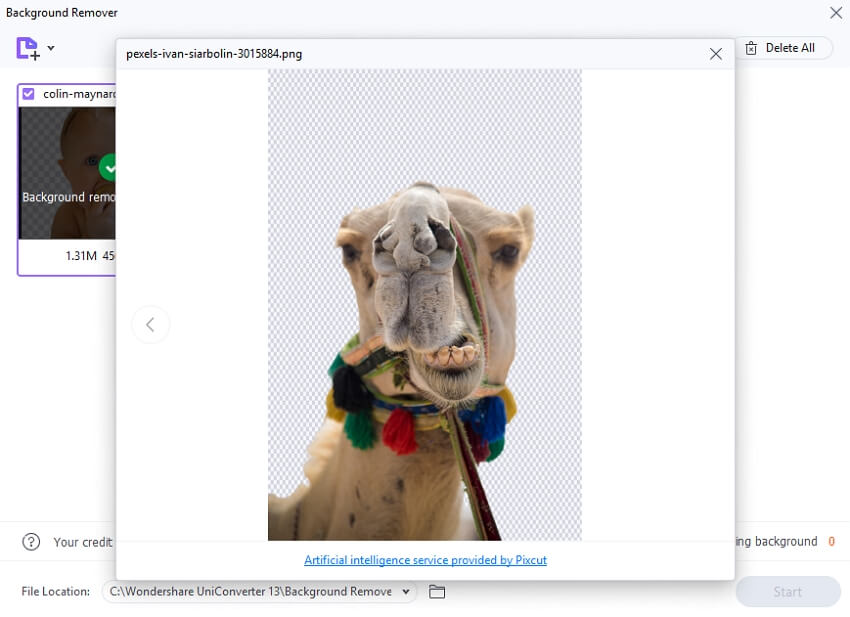 After adding your images successfully, select them and then tap Start. UniConverter's AI-powered Background Remover will erase the background automatically. Now locate the image, export and transfer it to your iPhone or iPad. This is how to make your TikTok profile transparent quickly and easily.
Part 3: How to make your TikTok profile picture transparent on Android
Android is unarguably the most popular smartphone operating system today. That's because these phones have metamorphosed into powerful devices that rival PCs in most aspects. For example, you can use your Android phone to edit photo backgrounds with Ultimate Background Eraser. With this free app, you don't need specialized knowledge to edit your photos, as the user interface is self-explanatory. Just touch the area to erase, and the auto-eraser will do the donkey work. As expected, you can also erase image backgrounds manually by using the lasso tool or finger-touching. And best of all, you can undo and redo for accurate results. Follow these steps:
Step 1. Visit Google Play Store and search for ultimate background eraser. Once you find the app, install and run it on your smartphone.
Step 2. Next, click the Picture icon at the bottom of the window to upload photos. Or, tap the Camera icon to upload videos. For the purposes of this guidepost, I've selected the Photos button.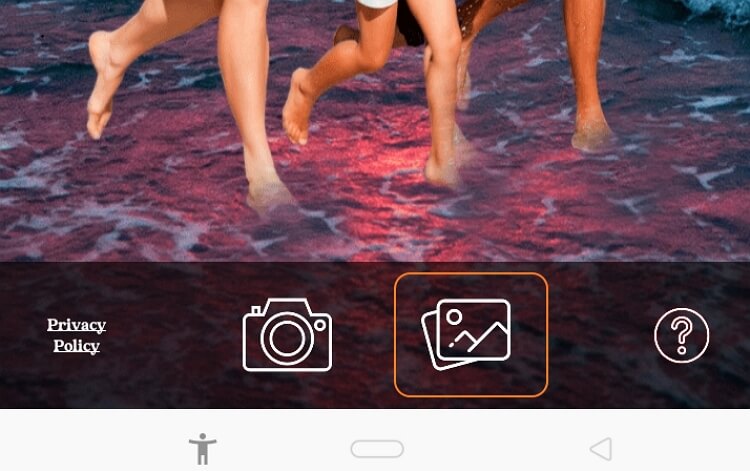 Step 3. Now click the Auto button and then use your finger to smear and select the areas you want to erase. You can also click Manual to select the image background areas to delete. Whichever the case, the chosen location will turn green.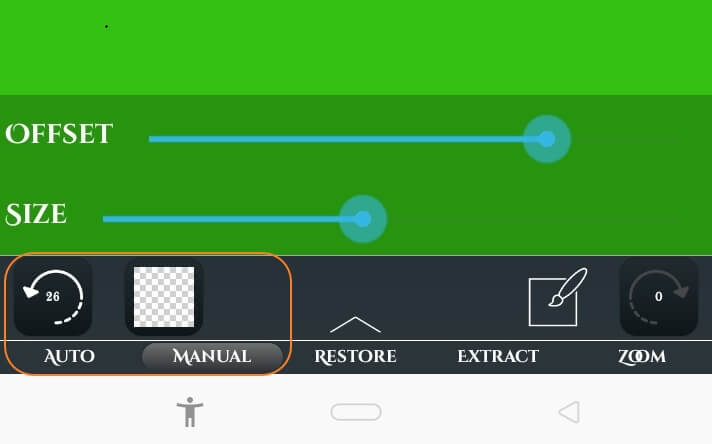 Step 4. Click Ok and then proceed to save your image as PNG or JPG. You can also click Add Background to choose a new background photo for your image. Remember, you can also personalize the photo with stickers, texts, drawings, and so on. Finally, wrap it up by clicking Save.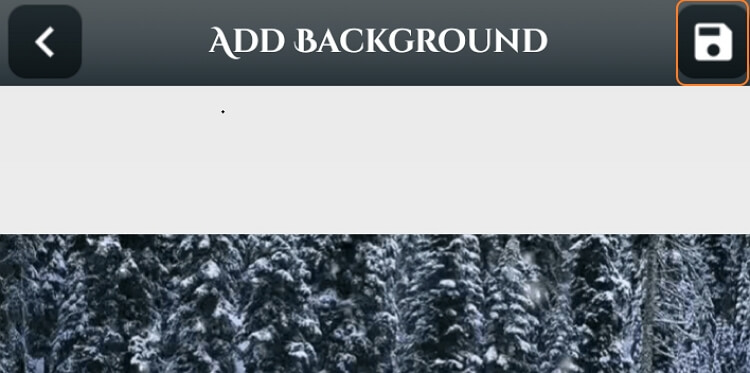 Pros:
It supports JPG and PNG files.
Simple to understand user interface.
Auto-erase image backgrounds.
Undo and redo actions.
Cons:
Clumsy auto-erase function.
Annoying adverts.
Part 4: How to put a transparent profile picture in TikTok?
Whether you're a beginner or a seasoned TikTok user, you can change the profile picture quickly and easily. However, you can't change the profile picture on a desktop, although the platform is accessible via PC web browsers. It's also critical to note that there is no limitation on the number of times you can change the profile picture. Another thing, you can use a 6-second clip as the profile picture instead of still images.
Below is how to make a profile picture transparent on TikTok:
Step 1. Let's assume you are already a TikTok member on Android or iPhone. In that case, launch the app and then tap Profile at the bottom-right corner.
Step 2. Next, click the Edit profile button.
Step 3. Now choose Change photo, tap Select from Gallery, and then tap the transparent image you just created.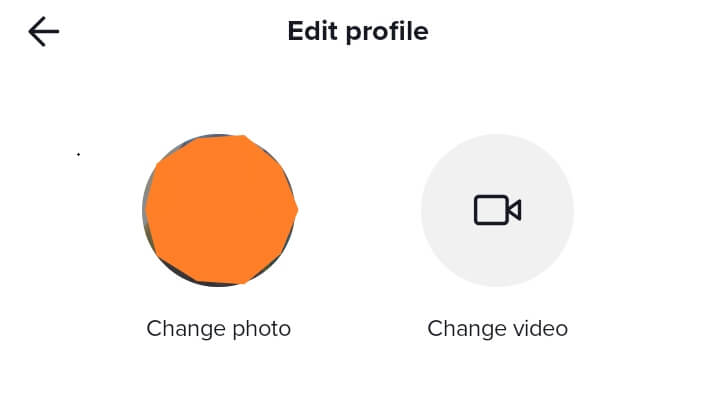 Step 4. Finally, click Confirm to save your changes.
Conclusion
That is how to make your profile picture transparent on TikTok. All you need is an image editor like Media.io Background Remover to remove the background of your image on any device. Then, apply the simple steps above to change the profile pic on the TikTok app.