The new Huawei 5G phone lineup is finally here. On October 22, 2020, the company introduced the Huawei Mate 40 lineup that boasts the powerful Kirin 9000 5-nanometer chip and a top-class camera setup. To add to the Huawei 40 series, the company also introduced a ton of accessories such as the 60W SuperCharge charger, Ring Light Case, the Porsche Design Watch GT 2, but to name a few. This article will break down for you all the details of the Huawei Mate 40 Series launch event.
Part 1. Huawei Mate 40 Series: Huawei 40, 40 Pro, 40 Pro Plus, and 40 RS
Despite the lack of Google Mobile Services, Huawei has still proved to be a strong force in the mobile tech industry. That said, October 22, 2020, is the Huawei Mate 40 Pro release date and its siblings. Alongside the Huawei 40 Pro model is the entry-level Huawei Mate 40 and the premium Huawei Mate 40 Pro+ and Huawei Porsche Design Mate 40 RS. These phones boast long battery life, large waterfall screens, and the all-important super-fast charging.
This year, Huawei introduces the iconic and symmetrical Space Ring camera design away from the Helo Ring Design on the Mate 30 series. On the beautiful waterfall display, you'll get an impressive 88-degree curvature that comfortable in hand. Huawei has also addressed Mate 30's' misoperation issue to give you precision and uncompromised experience. The physical volume rocker also makes a comeback on the Mate 40 series to complement the virtual volume buttons on the left and right sides. Further, the 90Hz refresh rate will bring you smooth operation while maintaining battery life.
Below is a complete teardown of the Huawei Mate 40 Series prices:
Huawei Mate 40 price: €899
Huawei Mate 40 Pro price: €1,199
Huawei Mate 40 Pro+ price: €1,399
Huawei Porsche Design Mate 40 RS price: €2,299
You can read our Huawei Mate 40 Series full review article for a more insightful look at these powerful Huawei flagships.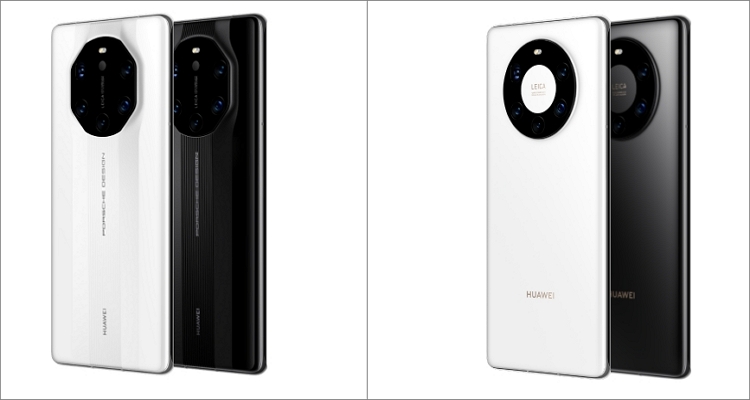 Part 2. Huawei SuperCharge
As I've said initially, the Huawei Mate 40 series packs improved battery life. For the standard Mate 40 model, you'll get a 4,200mAh battery. The other three models fit 4,300mAh capacity each. But that's not the main point here because Huawei also introduced the super-fast SuperCharge technology to juice up your phone pretty fast. Compared to the 20W adapter for the iPhone 12 Pro Max, the Huawei SuperCharge wired charger supports a massive 66W. That's a significant improvement from last year's 40W. This charger also comes with a 6A USB-C cable that's durable and offers more stable data transmission.
As expected, you'll also get a 50W Wireless SuperCharge Stand with a vertical Dual-coil design. The beautiful design boats a 60-degree tilt with a glossy glass finish and non-slip pads. The broader sensor area and inbuilt coils allow users to experience fast charging, whether the phone is placed vertically or horizontally. In other words, users can watch videos and charge the phone simultaneously.
Interestingly, you'll also get a 50W SuperCharge Car Wireless Charger with sensors at both ends. The dual sensors allow convenient mounting and retrieval, making it a breeze for you to charge the phone as you drive. Also, the charger features dual-USB ports for connecting the dashcam and your wireless charger concurrently. Simply put, you can power two devices using the cigarette lighter. Don't forget to check out the Huawei 12000 66W SuperCharge Power Bank that can even power up your Huawei laptop.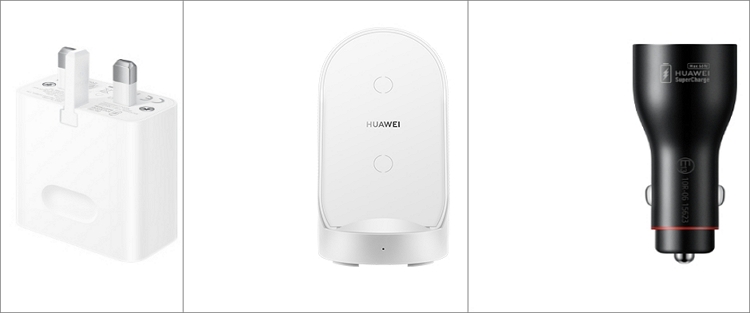 Part 3. Huawei Ring Light Case
The Ring Light Case for the Mate 40 Pro is another intelligent Huawei accessory. It boasts a sleek, lightweight design with up to 54 bright LED lights to make your phone stand out from the rest. Just toggle the button downwards to pop-up the Ring Light, open the Camera app, and capture that award-winning selfie or vlogs. Long-pressing the toggle also allows you to adjust the brightness to either Low, Medium, or High.
Part 4. Porsche Design Huawei Watch GT 2
On September 18, 2020, Apple introduced the >Apple Watch Series 6 with a sleep tracking feature and an always-on display. Well, Huawei countered that move with its brand new Huawei Watch GT series. The Porsche Design Huawei Watch GT 2 model uses a titanium body frame, a ceramic case at the back, and a sapphire glass shield.
Users will enjoy an all-day continuous SpO2 (Oxygen Saturation) monitoring. Like with the Apple Watch Series 6, you can measure the blood oxygen levels, which can come in handy during these challenging Covid-19 period. Note that the average SpO2 level should range between 96% to 99%. Additional features include the Sleep Management, Heart Rate Monitoring, and 100+ Workout Modes. Now that's quite a lot considering that the Apple Watch Series 6 only offers up to 16 basic workout modes.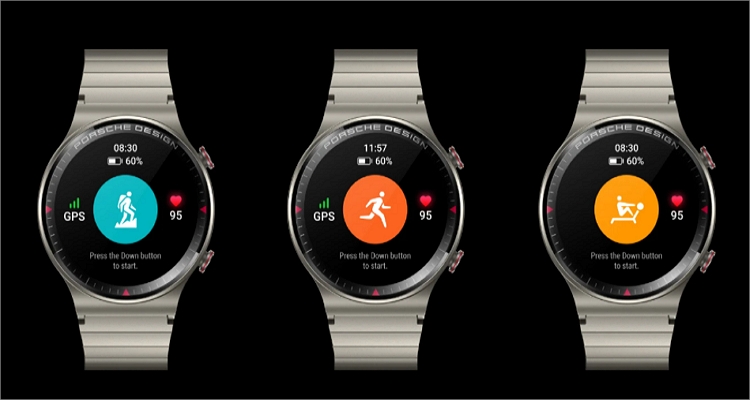 Part 5. Huawei FreeBuds Studio
With more audiophiles preferring to use True Wireless Earpieces, the firm introduces the Huawei FreeBuds 3, FreeBuds Pro, and FreeBuds Studio. The Huawei FreeBuds 3 is the world's first Open-Fit Active Noise Cancellation earphone, at least according to Huawei. As for the FreeBuds Pro, users will enjoy the world's first Dynamic ANC. It spots 11m dynamic drivers for a surging bass and impressive noise cancellation. Not only that, but the intelligent dual-antenna design also supports broader network coverage.
If you're a fan of super-soft over-the-ear headphones, you can grab the powerful Huawei FreeBuds Studio. It comes in either Black or Gold finishes with a Dynamic ANC that adjusts automatically, depending on the environment. Additionally, the 6-mic system actively picks up human sounds in the background for a crystal clear calling experience. Another thing, the dual-device support offers much-needed flexibility. This way, you can watch movies on your laptop and receive phone calls at the same time. Just double-tap on the right side to play/pause music or answer phone calls.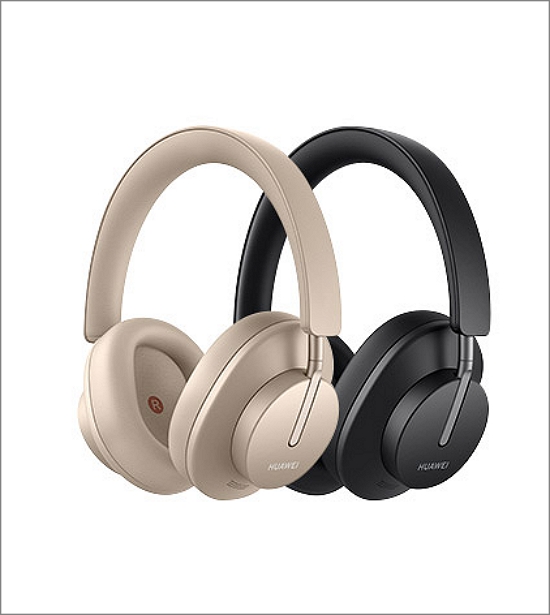 Part 6. Gentle Monster x Huawei Eyewear II
Last year, Huawei partnered with Gentle Monster to design the first-gen Gentle Monster X Huawei Eyewear. This year, the company introduces the advanced Gentle Monster X Huawei Eyewear II available in either Sunglass or Optical Glass versions. It boasts an improved 100% larger diaphragm for better sound quality and reduced sound leakage of up to 12dB.
This eyewear also brings to the fore versatile touch controls. By merely double-tapping the left side, you can wake up the voice assistant or make calls. To play or pause music, double-tap the right side. You can also swipe the left side to adjust the volume and swipe the right side to skip songs. When fully charged, you'll enjoy up to 42 hours of standby time and 5 hours of continuous music playback.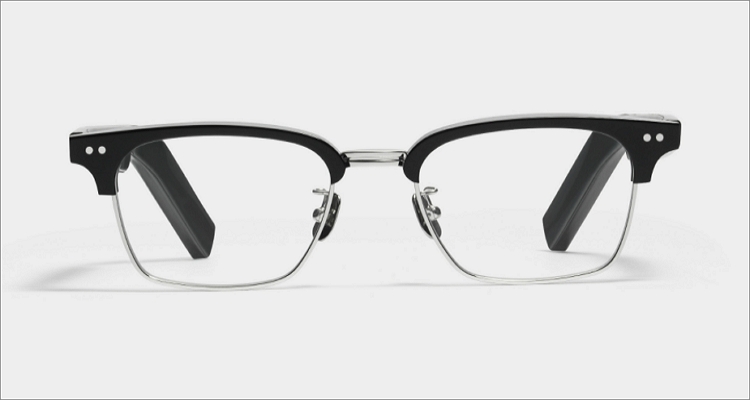 Part 7. Huawei Sound Series
The battle for premium smart speakers is only getting started after the introduction of the Apple HomePod Mini and Google Nest Audio Speaker. Again, Huawei has proved to be an able competitor with the small but powerful Huawei Sound Series. The smaller Huawei Sound offers maximum SPL support of 90dB and 144W of power support. This is significantly more than the Nest Audio and HomePod Mini that support power draw of 30W and 20W, respectively.
The triple full-range speakers also distribute sound evenly in a 360-degree surround. Compared to the Nest Audio's 3-inch woofer, the Huawei Sound offers a 4-inch woofer and dual push-to-push passive units. This means that the sound quality here is more room-filling. And with the Huawei Share app, you can easily share music and video from your phone to the speaker. All in all, it's undeniably one of the best smart speakers of 2020.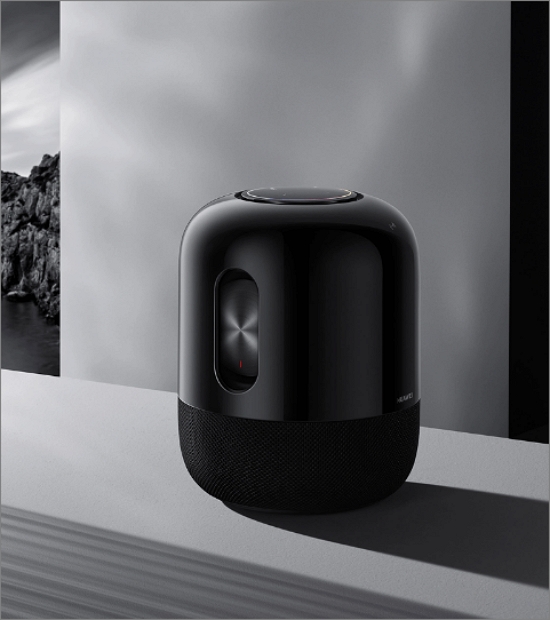 Part 8. Where to buy: Huawei Mate 40 Lineup and Tech Accessories
Currently, you can make a pre-order for the Huawei Mate 40 Series on the Huawei Store. You can also get the FreeBuds Studio for £299.99 and >Porsche Design Huawei Watch GT 2 at £629.00. As for the smart speakers, you can get the bigger Huawei Sound X for as little as £199.99.
The Final Words
These Huawei Mate 40 Series accessories should get the best out of your brand new Huawei Mate 40 phone. I'm particularly impressed by the Huawei Sound Series, which offers better sound quality than renowned brands like the Nest Audio and HomePod Mini. The Porsche Design Huawei Watch GT 2 also gives the premium Apple Watch a run for its money. Overall, these are must-buys for tech savvies.
Pro Tip: With a smart speaker like Huawei Sound, you'll enjoy playing music, no doubt. However, sometimes you may find yourself stuck with those big MP4 music files. If that's the case, use Online UniConverter (Originally Media.io) to directly convert MP4 to MP3 on your Huawei phone. This app is straightforward and boasts other helpful capabilities to cut, merge, and compress audio files. Below is the easy step-by-step procedure to convert MP4 to MP3 with Online UniConverter: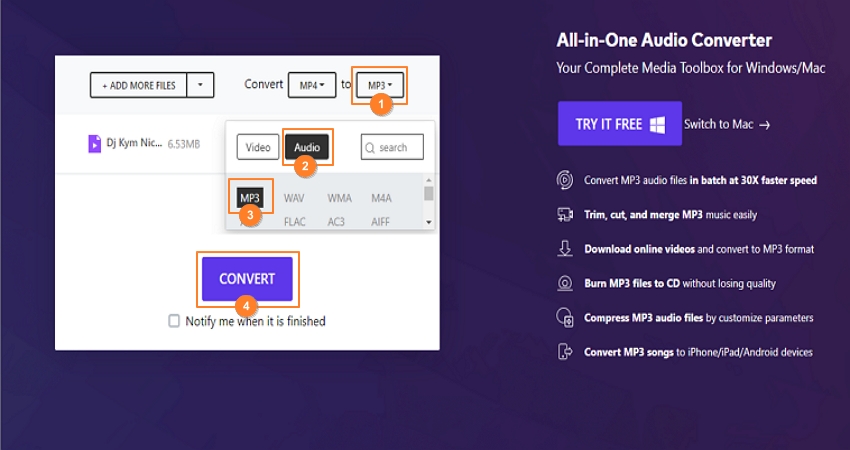 Step 1. Launch the app
Open Online UniConverter website on your web browser and then tap Online Tools before choosing the MP3 Converter tool.
Step 2. Upload files
Next, click Choose Files to add your local MP4 file. You can also add MP4 from Dropbox or Google Drive.
Step 3. Choose a format and convert
Now go to the to menu and then select MP3 under the Audio section. Lastly, tap CONVERT and wait to download your new MP3 file. Have fun!