October 2020 is certainly a special month for smartphone lovers. Apple just released the iPhone 12 lineup with OnePlus countering that move with the release of the OnePlus 8T on October 23, 2020. Similar to its predecessor, the OnePlus 7T, this phone packs an excellent battery capacity, a camera system to match, and an improved 120Hz refresh rate, all at an affordable price. So, let's forget about the iPhone 12 for a while and unpack this exciting OnePlus flagship.
Part 1. One Plus 8T: Release Date and Price
The OnePlus 8T release date will be on October 23, 2020, in the US. However, the phone is already on sale in the UK, with the 8GB/128GB version going for around $700. Speaking of the OnePlus 8T price, US buyers will have to pay at least $749 to get the 12GB RAM unit. Now that sits right between the $899 OnePlus Pro and $699 OnePlus 8.
OnePlus 8T release date: October 23, 2020
OnePlus 8T pre-order date: October 16, 2020
OnePlus 8T sale date start: October 23, 2020
OnePlus 8T price: $749 for 12GB/256GB
Part 2. One Plus 8T: Design & Color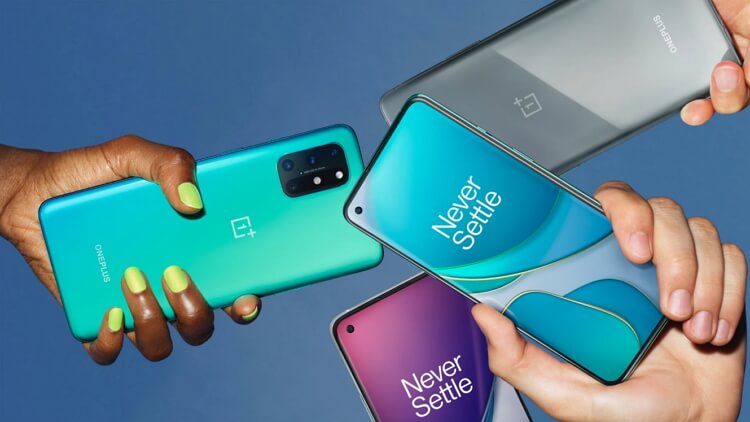 First of all, all OnePlus phones are distinctively similar in terms of looks and design. Well, the OnePlus 8 keeps that tradition, although there are some design tweaks to differentiate it from its older siblings. It boasts a Gorilla Glass rear with a metallic aluminum frame and thin bezels. The aluminum frame houses an Alert Slider and a power button, with the USB-C port found at the bottom. At the front, you'll get a small punch-hole sensor on the left side.
When it comes to the OnePlus 8T colors, the phone is available in two silky smooth finishes – Lunar Silver and Aquamarine Green. The green OnePlus 8T looks sleek, glossy, and reflects the light from afar. But if you're like me, you'd settle for the silver OnePlus 8T, which feels more conservative, unlike the flashier green model. Overall, we'll be expecting more color combinations in the future.
Part 3. One Plus 8T: Display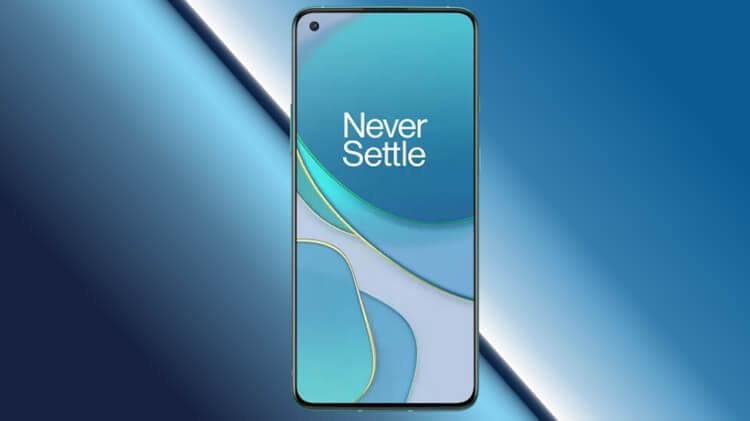 The OnePlus 8T display is undoubtedly one of the many reasons to be excited about this flagship smartphone. It boasts a huge AMOLED 6.55-inch Full D display with an amazing 91.9pc screen-to-body ratio. Now that's only a few inches than what you'll get on the iPhone 12 Pro Max but significantly bigger than the 6.1-inch iPhone 12 and iPhone 12 Pro. However, the 2400 x 1080 screen resolution with a pixel density of 402ppi isn't the best out there.
But where it lacks in display resolution, it makes up with its impressive 120Hz refresh rate. That means the screen is faster and more responsive. It also supports 1,100 nits of peak brightness, making it the perfect phone for your outdoor endeavors. However, you'll notice the greenish "rainbow effect" when you tilt the screen on bright backgrounds. But that notwithstanding, the OnePlus 8T display is still readable everywhere and offers outstanding color quality.
Part 4. One Plus 8T: Camera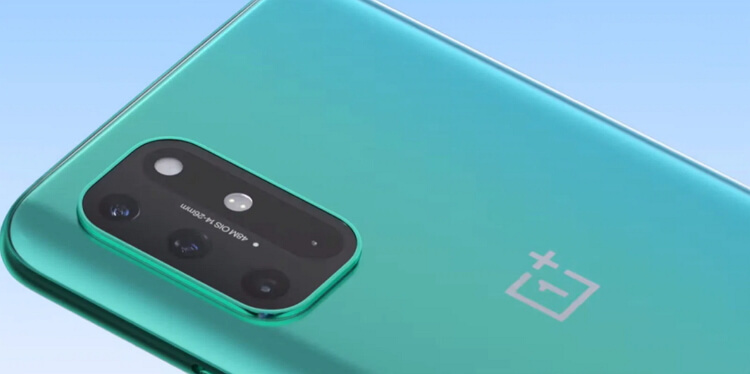 Like most modern smartphone designs, the OnePlus 8T features a camera bump at the back. This is, in fact, one of the most notable design differences between the OnePlus 8 and OnePlus 8T. It features a 48MP main that supports both electronic and optical image stabilization. You'll also get a 16MP ultrawide, a 2MP monochrome, and a 5MP macro shooter. The 48MP main provides sufficient color detail and can zoom up to 10x. In conjunction with the 2MP monochrome, the OnePlus 8T camera can also capture excellent black and white.
Additionally, OnePlus claims that the Nightscape mode offers improved low-light shots than in previous models. It also packs the brand new Video Portrait mode to produce a natural-looking bokeh effect and analyze/blur the image background appropriately. Further, you'll get a 16MP front-facing camera for taking high-quality selfies. Plus, you can record 4K videos at 30/60fps with the rear camera setup.
Part 5. One Plus 8T: Battery & Charger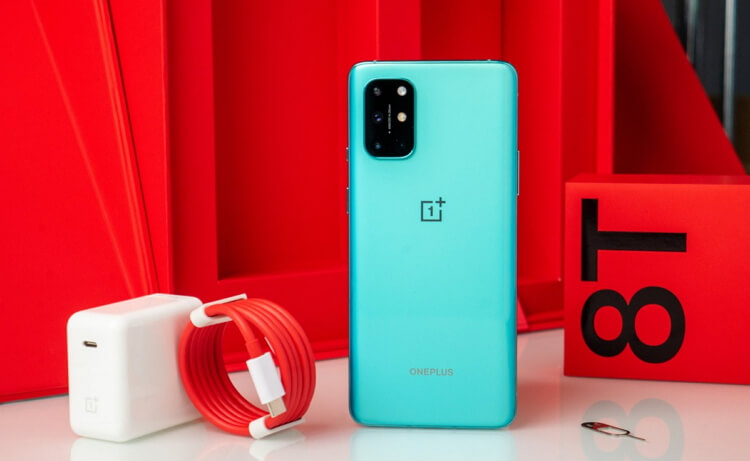 The OnePlus 8T battery boasts a bigger 4500mAh capacity compared to the 4300mAh on the OnePlus 8. But the main focal point here is the Warp Charge 65 feature. As the name suggests, it increases the phone's charging speeds by a massive 65W. Take note that the OnePlus 8 Pro and OnePlus 8 max out at a mere 30W charging.
So, what do these numbers mean? In essence, you'll get a day's juice in less than 15 minutes since the Warp Charge 65 offers a full-day power in around 30 minutes. Also, to charge your OnePlus 8T fully, it will only take you approximately 39 minutes. However, your phone will heat up slightly after charging for a while, but this shouldn't be anything of concern. I'm also disappointed that unlike the OnePlus 8 Pro, 8T doesn't support wireless charging. But that aside, you'll undoubtedly save a few bucks with the included Warp Charge 65 brick. You can even use it to fast-charge non-OnePlus devices.
Part 6. One Plus 8T: Software and Other Features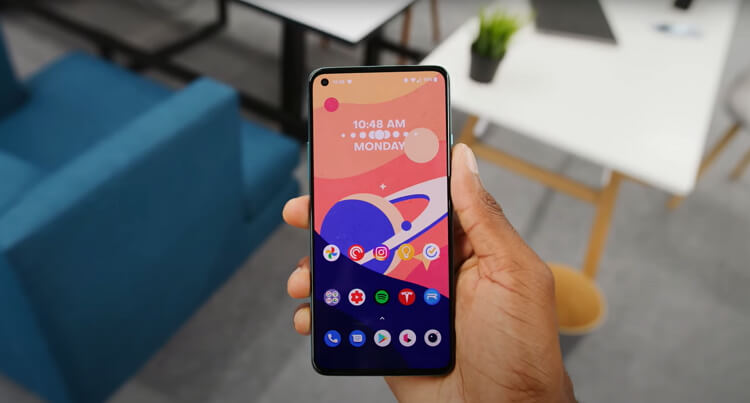 Being the first OnePlus phone to come with the new Android 11, it's not surprising that it also ships with the OxygenOS 11. OxygenOS is OnePlus's Android-based OS that is speedy, intuitive, and beautiful. With this custom OS, you'll enjoy an always-on display, a Dark mode, and so on. However, you may need some time to learn the ropes around the platform. It also goes without saying that the 12GB RAM should be more than enough for multitasking.
Part 7. One Plus 8T vs. 7T vs. 6T
| Specs | OnePlus 8T | OnePlus 7T | OnePlus 6T |
| --- | --- | --- | --- |
| Color | Aquamarine Green, Lunar Silver | Glacier Blue, Frosted Silver | Mirror Black, Midnight Black, Thunder Purple |
| Network | LTE, 5G | LTE | LTE |
| Display | 6.55-inch 2400 x 1080, 120Hz refresh rate | 6.55-inch 2400 x 1080, 90Hz refresh rate | 6.41-inch 2340 x 1080, 60Hz refresh rate |
| Camera | 16MP front, 48MP wide, 16MP ultrawide, 5MP macro, 2MP monochrome | 16MP front, 48MP wide, 12MP telephoto, 16MP ultrawide | 16MP front, 16MP wide, 20MP wide |
| RAM | 12GB | 8GB | 6GB, 8GB |
| Memory | 256GB, 128GB | 256GB, 128GB | 256GB, 128GB |
| Battery | 4500mAh, 65W Warp Charge | 3800mAh, 30W Warp Charge | 3700mAh, 20W Warp Charge |
Part 8. Where to buy: One Plus 8T Best Deals
Given everything that the OnePlus 8T brings to the table, the $749 price tag isn't an awful lot. As of now, the phone is already available for preorders, although you won't be getting it on Verizon.
Final Verdict
As I've insisted earlier, the phone is reasonably priced. That's if you consider most high-end 5G smartphones, such as the Samsung Galaxy S20, have a $1000 price tag. That aside, you should buy the OnePlus 8T if you're looking for something unique with strong battery life and 120Hz refresh rate. However, it lacks wireless charging, and the camera system can't match the 'big' boys like iPhone 12, Pixel 5, and Galaxy S20. But all in all, it's a top-class addition to the smartphone world.
Tip: With a camera system this size, you may need to create GIFs using your local videos and share them on social media. If that's the case, get an effective GIF maker, such as Wondershare Online UniConverter. On this cross-platform website, you can make high-quality GIFs using your videos or image files. You can also set the GIF duration, frame rate, and output quality. Plus, users can add custom texts/watermarks to their GIF files.
Step 1. Open the GIF maker
Visit Online UniConverter on your web browser and then tap Online Tools. Now choose the Video to GIF tool under the Video section.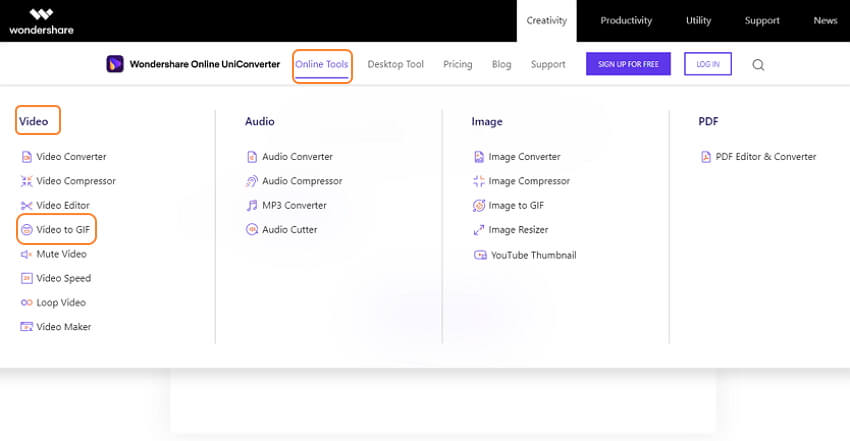 Step 2. Upload a video and set GIF preference
Click Choose Files to upload your video file and then start setting your GIF preference. You can add custom text, set duration by trimming, specify the output quality, and preset the frame rate.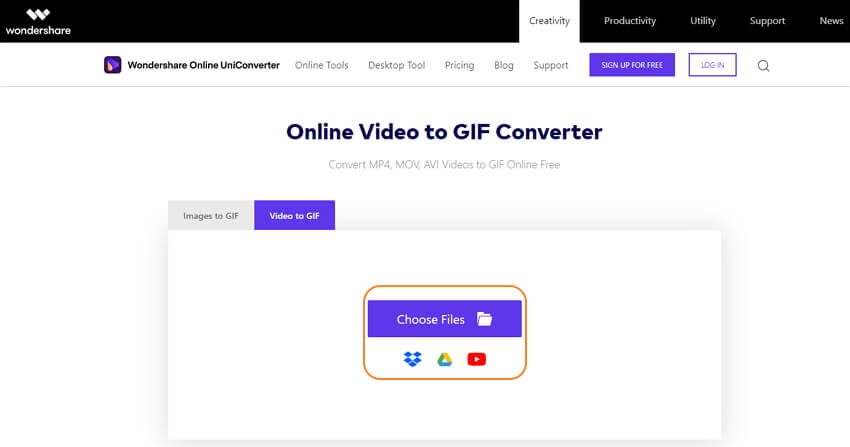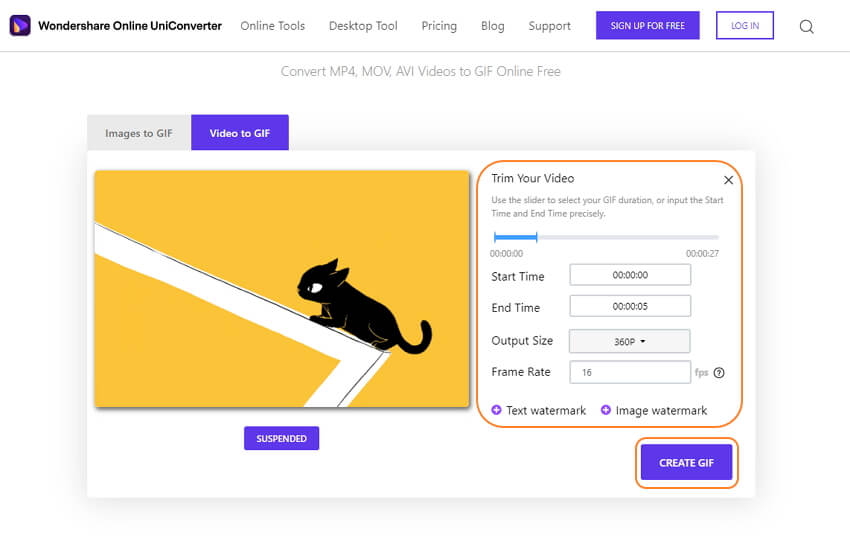 Step 3. Save and download your GIF
Now start converting your video to GIF. Tap the Download button to begin extracting your GIF file. Proceed to share it with friends and family on social media.