Extensive level of internet marketing is considered as the need of the hour, there are various types of influential means which companies are employing to reach out to a global population. At present, influencer marketing is considered as one of the trendiest and efficient means to attract prospective customers over the internet. With this technique you get to acquire high market share in a small time range. If you want to know more about how to do extensive influencer marketing research promote your brand in a well-organized manner then you can go through the article.
Part 1. Different Video Categories on YouTube
YouTube has become a very wide social platform. People are showcasing their talent (be it anything) through this platform. And some are also being loved by a huge number of people, who love to see them. Even if the video is about nothing interesting, it is just the way these YouTubers talk that makes the video worth watching. There are many types of Youtube content, but some are very popular.
The YouTube videos have been categorized under some headings:
1. Product review
Some YouTube channels are entirely dedicated to the reviews. The review can be about absolutely about anything like restaurant, some place, electronic device, any type of brand or anything. Generally, YouTubers try creating content for YouTube where they use the product or visit a place and then talk about what they think of it. Sometimes, restaurant owners or brands collaborate with the influencers and ask them to give positive reviews for their services or products. These are paid partnerships, so generally it is just a promotional review and not an honest one.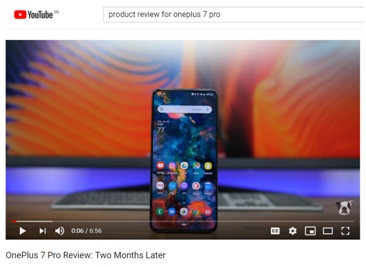 2. Vlogs
Blogs in the form of videos are referred to as vlogs. These are mostly fun videos, interesting to watch, but some YouTubers also talk about serious issues and make videos on social dilemmas like depression, eve-teasing, physical abuse, etc. The influencers can also record some videos and make it viral to create awareness among the people regarding such grave issues or they can also share their experiences and tell you some tips for dealing with it. Funny vlogs are most popular in the category, and they are immensely enjoyed by the viewers. They try to make different types of video content that viewers can enjoy.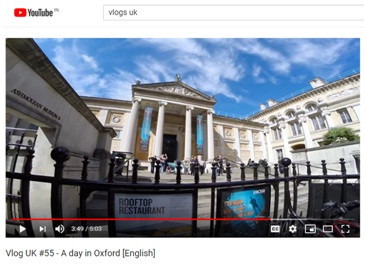 3. Tutorials
This video category is among the top search engines in YouTube. Tutorials or also known as 'How to…' videos have been really popular; most searched ones include makeup tutorials from basic makeup for beginners to heavy full face ones; technical skills like how to clear out their phone RAMs or how to use an app. YouTubers make videos on even the basic things like how to delete a social media account. Some are even fun ones like how to make slimes. It is one of the trending things currently.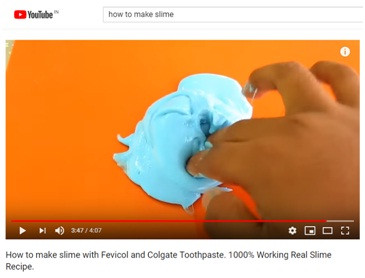 4. Parodies
Many YouTube channels have tried to make parodies on movies, songs or TV series but only few have done it artistically. Many channels have donned it perfectly with their humor and are also loved by people. Making alternative endings of the movies and TV series to give some satisfaction to the fans out there who did not like the original ending is amongst the most popular ones.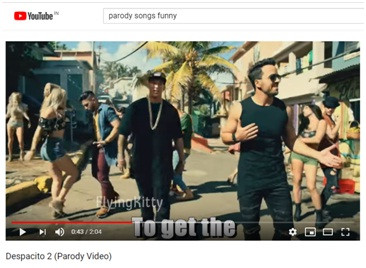 5. Educational
As the name suggests the videos are informative in nature regarding educational topics. Some teachers who want to share their immense knowledge have started their own YouTube channels for the benefit of many. You can learn many new things with these videos; the YouTubers use diagrams and audio effects to explain a concept in the easiest way possible. They try to make best content for Youtube.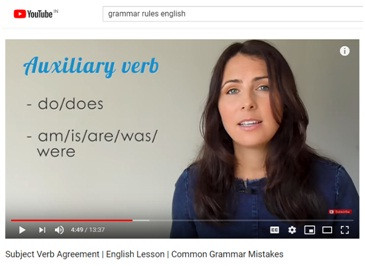 6. Q&A
People want to know more about their favorite YouTubers; and some of them have gained a huge fan following. So, they collect the most asked questions from their followers and then answer it in one of their videos. They might also share some snippets from their personal life if they want.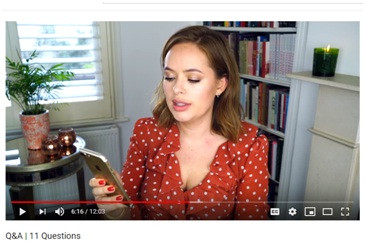 7. Pranks
They are very interesting to watch and once they dominated the YouTube. In these videos, the YouTuber would prank a friend or even a stranger and film it. The pranks are mostly in a subtle way so that people don't get offended by it but just laugh it off; however, there have been some controversial ones as well that have provoked the people. Such instances are less, and mostly the pranks are funny ones which people enjoy watching.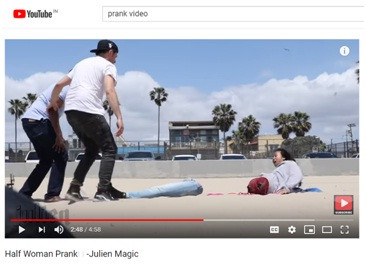 8. Self-improvement
These videos are like educational ones, but the difference is that here concepts like depression, anxiety, low self-esteem are talked about. People make videos on dealing with depression, low self-confidence. Psychologists or mental counselors also widen their approach and impart their knowledge on self-growth and self-development; other concepts like self-love and strengthening your confidence are also paid special attention to. They positively talk about the causes, symptoms and how to cure one mentally and emotionally.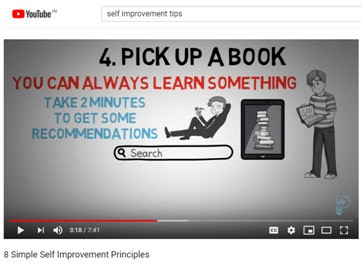 9. Cooking
Cooking is a very popular category on YouTube which has a very vast audience. Under this category, you can post videos about new recipes, cooking tips and tricks, popular local dishes and basically anything that relates to cooking in a major way. If you are also interested in cooking and want to present your dishes and recipes to the world then this can be a very interesting category for you as you will be playing within your strengths. This will allow you to have a better quality in your content.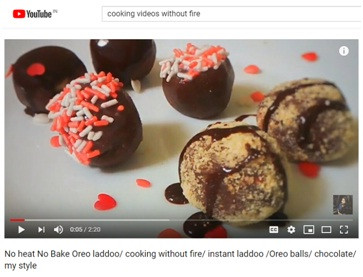 10. Covers
Many singers have made their career by making cover songs on YouTube. They gain popularity and social coverage on YouTube, and if their songs become highly popular. They might even go on to be a national and international musician. Remakes have been very popular in the recent years and old songs are recreated to give a fresh voice to an old song.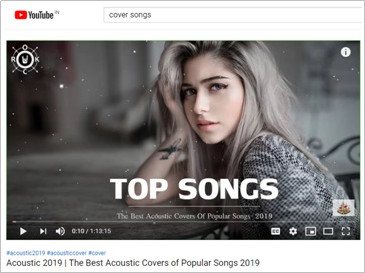 11. Celebrity gossip
Everyone wants to know more about the lives of the famous celebrities. Some channels dedicate their time and energy in finding out as much as they can about the celebrities and then broadcasting it on their channels. Some very popular channels also contact these celebrities, and interact with them while asking the most asked questions about their views on the current affairs or any social trend. There are very few of them who have done it very gracefully without offending the celebrities.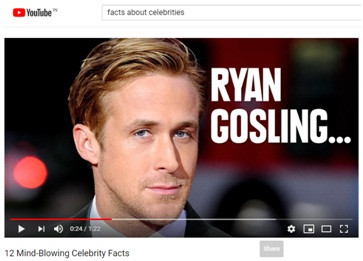 12. DIYs
Again, these are among the top searched videos. The YouTubers try different 'Do It Yourself' and then share it with the public if it works out fine. Haircuts, making dresses, home décor hacks, food hacks are shared to save money and energy. Some of these are really helpful and they do work, while others might not work as good as they were shown in the videos. These YouTubers have a lot of help in doing these DIYs, so don't expect that you would be able to do it on the first go.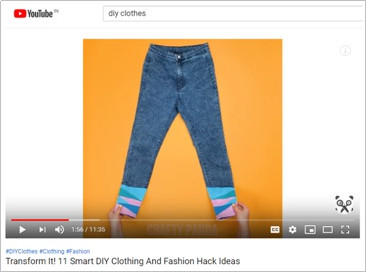 13. Unboxing
Famous YouTubers have a huge fan following. From brands to fans to youTube, they keep receiving gifts from them. So, the YouTubers shoot their video of what anyone would have sent them. It might be a box from a brand as products sent to them for reviews or as a gift on their birthdays. Even Youtube can send them gifts if they have been doing a great job.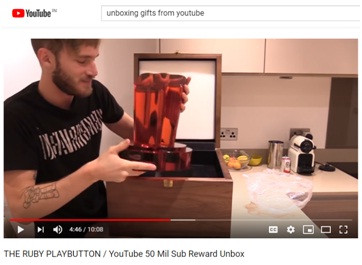 14. Memes
They have been quite famous for a while. Anything that comes into trend is ruthlessly trolled by some Youtubers for fun. Some are actually funny while some can offend many people. It takes a lot of humor and intelligence to smartly make fun of something or someone without making the other person angry. Some YouTubers also make memes on their lives, themselves or their family members; it is really refreshing and funny to watch such videos.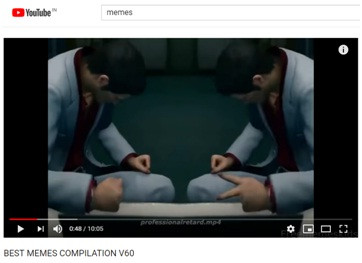 15. Gaming
While YouTubers play video games, they shoot themselves. It is not just that you would be watching them; they would play the games but would also have fun with which they would play. You might also learn to play some video games while watching these YoutTubers.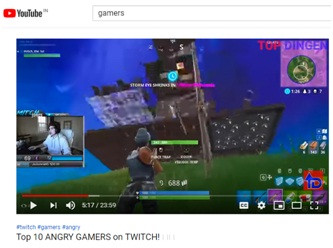 Part 2. What Kinds of Video Content You Can Create for YouTube?
Well as you already know that there is a very wide variety of content that you can do on YouTube like, gaming, vlogging, lifestyle etc. the platform is very versatile hence everyone has a chance in succeeding if their content is appropriate and enjoyable. Any type of content that spreads hate, promotes violence, showcases nudity etc. isn't allowed on YouTube and if you post these kind of stuff it will get deleted and even your account can be banned.
Here are some of the most common categories of content that you can do on YouTube:
1. Vines
Vines are short videos that can be funny, educational, dramatic etc. These types of videos require skills as you will have to write a script then choose actors and assign roles and above all start shooting. These kinds of videos have had a massive reach and views among the masses and are adored by viewers. Vines are somewhat a safe bet when it comes to choosing content as if your content is good you will see success even if the competition is high. Some of the most highly rated Youtubers come from this category.
2. Reviews
This is another very popular type of content across YouTube. Under this category, you will have to post review of anything like the movie you just watched, a new smartphone, a latest gadget, or anything that masses would like to know about. It is an evergreen category as there is constantly something new on market and you will have a lot of content ready for your channel. If you are considering this category then you should make sure that you have prior basic knowledge about the thing you are reviewing and you should present your opinion as an expert.
3. Lifestyle
This category isn't as wide as most of the content on this list but it still has a huge fan following with loyal support backing it up. Under this category, a content creator posts videos about lifestyle, for example, home décor tips, healthy habits etc. Anything related to lifestyle can be posted under this category. It concentrates on a specified population which is substantially large. Hence, if you have knowledge of lifestyle and its trends, this can be a very fruitful category for you.
4. Fashion
Although it can be said as a sub-part of lifestyle, but it has grown so big in following that it deserves its own category. Fashion is a trend that is ever evolving, and people want to keep track of it. This is where fashion content creators come in for the rescue as your work as a fashion content creator is to keep people updated with latest fashion news and trends. These content creators can also post fashion tips and tricks. There is a very large fanbase of this category on YouTube.
5. Fitness
If you are a fitness freak then uploading tips and tricks related to fitness is a great content choice for you. Fitness as a content category is very vast as it includes things like, meditation, yoga, exercises, healthy lifestyle, proper diet according to age, weight loss and a lot more. A lot of YouTubers have been successful in the past by pursuing this category. You should keep in mind that nothing happens instantaneously and hence you should be patient.
6. Tech review
This category is experiencing a meteoric rise currently and is one of the most popular and trending category on the whole platform as there is something new in the tech world everyday and nearly all of the population is interested in the latest tech hence there is a very high demand for content that can explain the tech and provide masses with knowledge about it. Tech giants have also started giving away their products to popular YouTubers who showcase it to the masses along with explaining its pro and cons and all the features it has. All these reasons have made it a very competitive segment of content across the platform.
7. Spiritual
Although it isn't as popular as some other categories listed here but it aims at a small part of the population which makes it efficient as majority of the followers they gain will be hyper active. Spiritual channels on YouTube provide content related to spirituality, philosophy, religions and beliefs. This content appeals to a very specific group of people which helps you to maintain interaction with you subscriber base. If your spiritual awareness is something that people might like, then you can consider this category of content.
8. News
Just like the conventional news channels these YouTube channels also provide you with the latest news. As statistics suggest a major chunk of population prefers media consumption online rather than using a television. Due to this all major news channel across the world have started their personal YouTube channels to provide the news instantaneously.
9. Music
Arguably the most popular content across YouTube is music. All the major record labels, artists and musicians use YouTube to publish their creation nowadays. Apart from established artists, YouTube acts as a talent platform for young and aspiring musicians. A lot of musicians have risen to fame by using YouTube to showcase their creations. If you have musical talent then it can act as a golden opportunity for you to gain fame and followers.
10. Short movies
Some of the most beautiful short movies can be found on YouTube and they even gather staggering amount of views. Short movies are generally 20-30 minutes long and contain a completely explained story within it. If you are good at making short movies, then you can pursue this category. This is a bit complicated field but there is an ocean of opportunities related to this segment. Also, if you want to get into the film industry, you can use YouTube as a platform to create your own fan base so that you could be recognized by the masses and big names in the industry.
11. Funny
This is somewhat easy to do and has a very high chance of getting success. Funny content is one of the highest consumed content across YouTube. Videos under this category can be like, funny compilation, funny dubbings, memes, standup comedy etc. out of which nearly all have high demand. People even tend to share such content more among their friends and family as funny content is loved by everyone. If you want to pursue this field then make sure you post regular, funny and quality content which should be original as well.
12. Travel Vlogging
Travel vlogs are basically video logs of YouTubers when they travel to different places. They record their experiences and the scenic beauty of the area they have visited and provide their subscribers with knowledge and facts about different tourist destinations. These types of YouTubers are amid tourists and their content helps a lot of other tourists or casual travelers by providing information about a specific place. If you are also interested in tourism then you can pursue this category.
13. Science and technology
There is a very high demand for content related to science and technology. The work of such channels is to produce that provide simple explanation of scientific and technological advancement. These channels provide their subscriber with a lot of knowledge about different tech and science phenomenon. You can start making videos based on science and tech if you have a knack for it. If your content is good then there is a good chance of success as well.
14. Motivational
This category helps people get motivated by providing videos that they can relate to and get motivated. There is a very wide variety in the type of videos you can do under this category. For example, you can create a small biography of a successful person with a meaningful message that motivates people, or you can post videos of motivational speakers as well. There are not a lot of channels that are doing this successfully hence, there is a lot of scope in this category and chances of success are also higher.
Part 3. How to Find the Top YouTube Influencers of Specific Category
InflueNex is the best influencer search tool currently in the market. It is a visitor-friendly and user-friendly website with easy to use options. It is used for hunting influencers for your company. The website comes with a category-based search; it has many categories listed, from which you can choose the one that is the most appropriate to you.
Key Features of InflueNex
InflueNex comes with a rating system, which rates every influencer on the website.
Check the recent video performance of the influencer.
Bookmark the quality influencer, and contact them in the future, if you want.
Track, analyze and manage your influencer's campaigns.
Filter systems to search for your desired influencer.
How to use InflueNex to find YouTubers of a certain category
Step 1. First, create an InflueNex account on the website.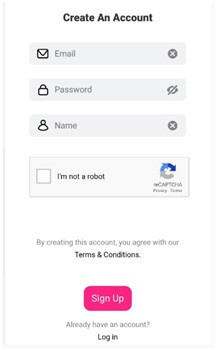 Step 2. Then select the category you want your influencer in; or type the keywords of the influencer in the searchign column.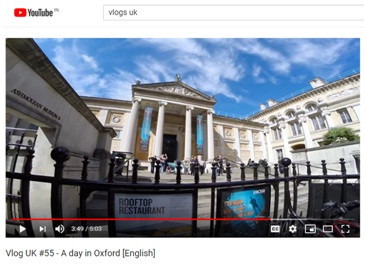 Step 3. You will get the result for your searched keyword in the drop-down box. On clicking on the name of the YouTuber, you can see a one-line description with the number of videos, number of subscribers and number of views. You can bookmark that Youtuber by clicking on the red heart, if you want to visit the profile in the future. The InflueNex score is also visible on the side.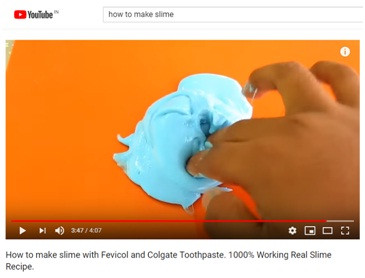 Step 4. By clicking on a channel of a YouTuber, you will be directed to another tab with more details of the YouTuber.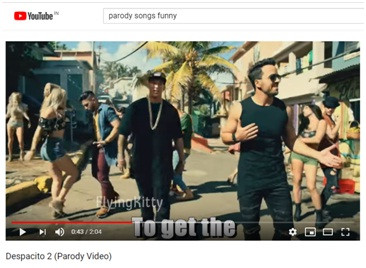 Step 5. When you think you've found the right influencer for your business, you can click the Send Invitation button at the right side of the name, and you'll be navigated to the Message Center. Then you can write the email to this influencer directly.