Interacting with influencers is considered as one of the most important task while you are planning to promote your online business. It is very essential that you use proper and engaging social media collaboration email template to impress influencers. In case you are new to this task then it is recommended to consult internet as there are several templates present which will aid you in boosting your relationship with influencers with just single Email.
Part 1. How to Contact YouTube Gaming Influencers Easily
To start with, let's learn how to contact YouTube gaming influencers. Gaming influencers are incredibly popular, in fact, a lot of the most popular influencers on YouTube are in the gaming niche. For entering this thriving industry, we recommend that you use InflueNex. With this web-based tool, you can find influencers to promote your new game or app.
Key Features of InflueNex:
Search tool for finding influencers to promote your game.
Invitation feature for contacting gaming influencers.
Mass outreach potential with outreach management tools.
Campaign tracking capabilities with campaign management tools.
How to Contact YouTube Gaming Influencers with InflueNex
Step 1. Use the Search Tool
There are several search options that you can use in order to find a gaming influencer to promote your new game or app. You enter the keywords in the searching column, and use the advanced filters to make your search more specific.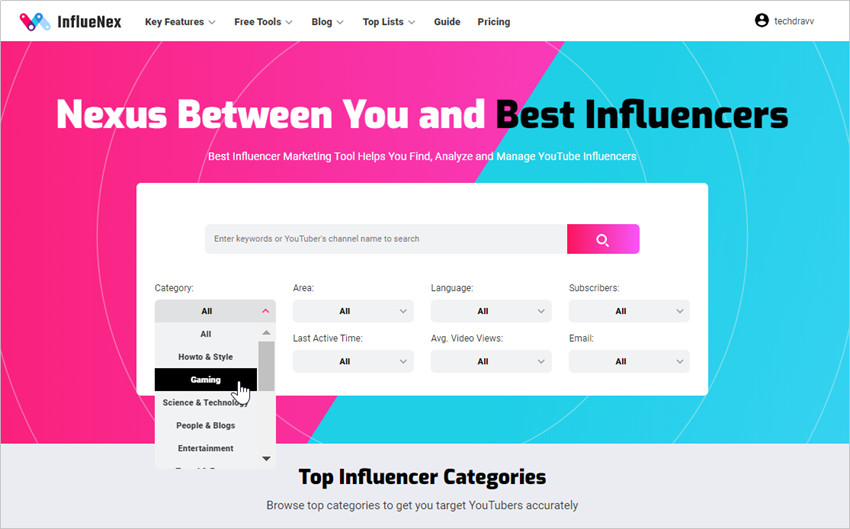 Step 2. Select Gaming Influencer
Once InflueNex is finished pulling up search results based on the parameters you set up in the first step, select an influencer. Click the name of the influencer to enter the dashboard of this influencer.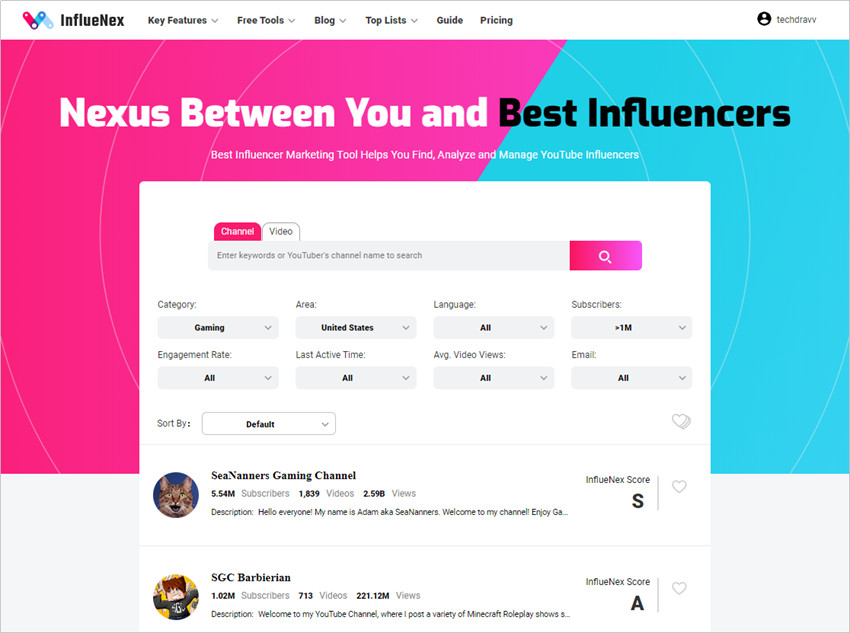 Step 3. Use Send Invitation Button
After entering the dashboard of this influencer, you'll view the detailed analysis of him/her. If this influencer meets your requirements, you can click the Send Invitation button at the upper right corner to send invitation.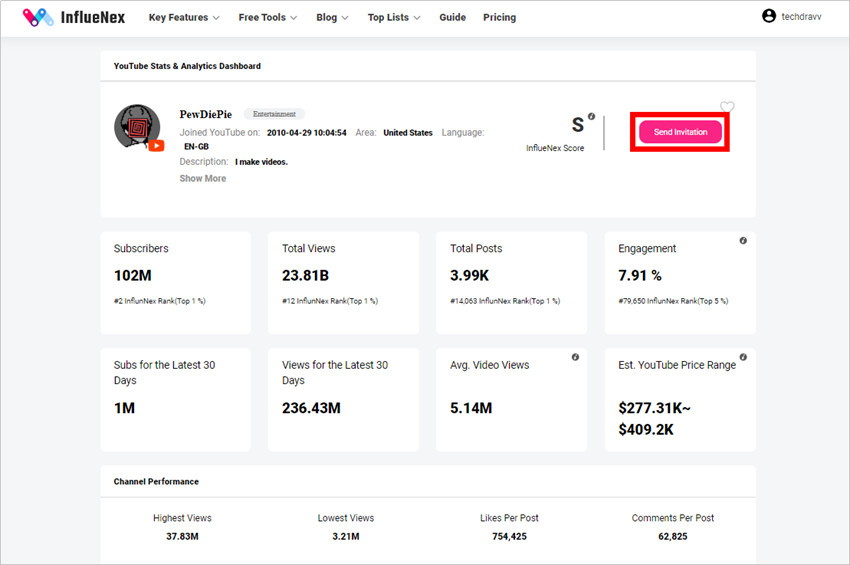 Step 4. Write Your Gaming Influencer Pitch
You'll be navigated to the email service page of InflueNex. Now you can edit your collaboration email and click the Send button to send the email to the influencer.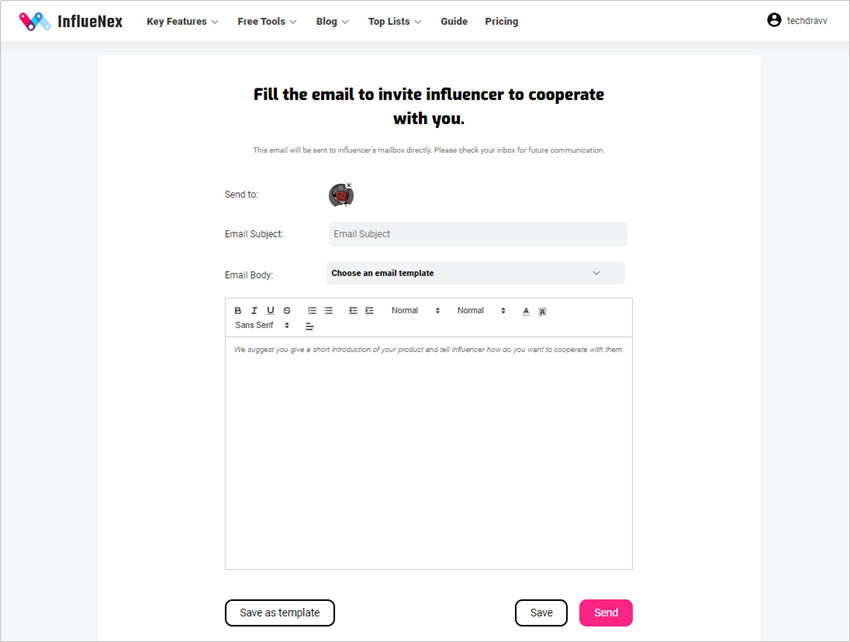 Part 2. How to Contact Gaming Influencers on Instagram
Next up, we're going to be learning how to contact gaming influencers on Instagram with the use of a tool called Social Bakers. It's actually less of a tool and more of a 'platform.' They accept only the most highly-rated influencers into their database in order to provide an easy solution to narrowing down influencers that are worth contacting. Of course, others may see this limiting, in some sense, but it should work just fine if you're looking for a mid-tier or top-rated influencer.
How to Contact Gmaing Influencers on Instagram
Step 1. Start with Two Parameters
Unlike InflueNex, which offered at least eight filters, Social Bakers only offer two filters. These are the 'Region' and 'Interests' filters — which you can use to narrow down Instagram influencers based on their location and their interest (gaming.)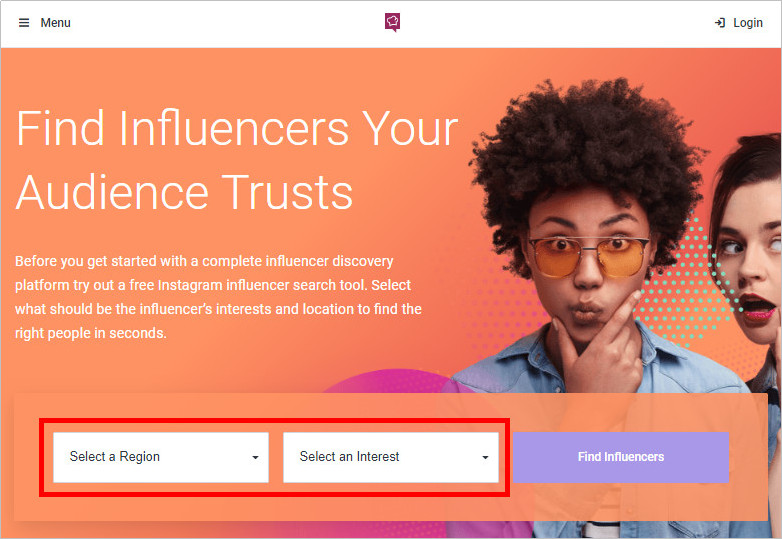 Step 2. Create an Account with Social Bakers
If you want to be able to see the results of your search with Social Bakers, you need to create an account with Social Bakers.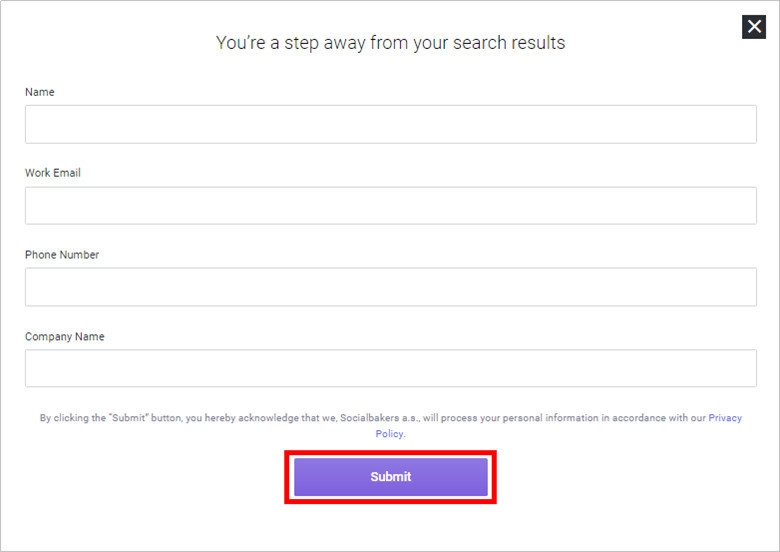 Step 3. Select an Influencer
If you want to be able to actually contact one of the gaming influencers that Social Bakers have chosen for you, you will need to upgrade one of their premium services.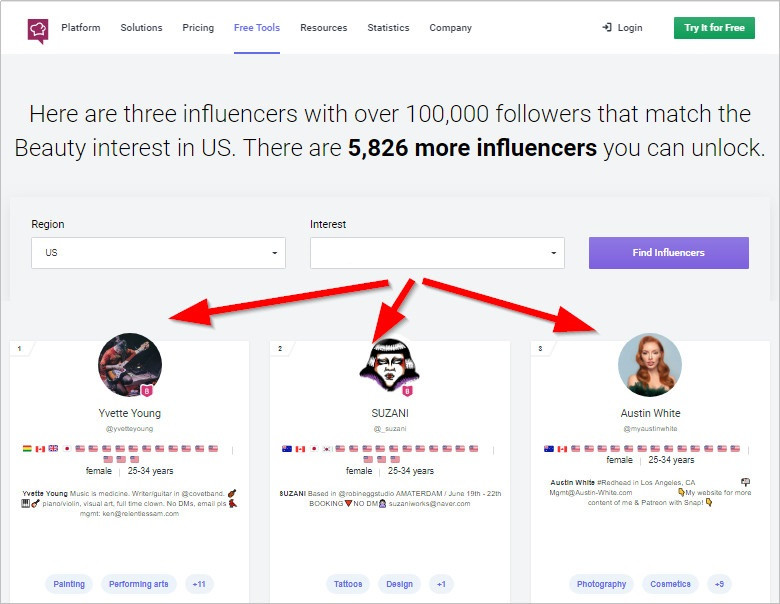 Part 3. Contact Gaming Influencers on Facebook with Easy Steps
For our third tutorial, we're going to go with teaching you how to contact gaming influencers on Facebook with Heepsy. Heepsy is primarily an Instagram tool, but as there are not many Facebook-book based influencer contact tools such as this, we're going to be using it for Facebook instead — which is what we're going to be demonstrating in the step by step below.
How to Contact Gmaing Influencers on Facebook
Step 1. Sign Up for Heepsy
Firstly, you'll need to sign up on Heepsy.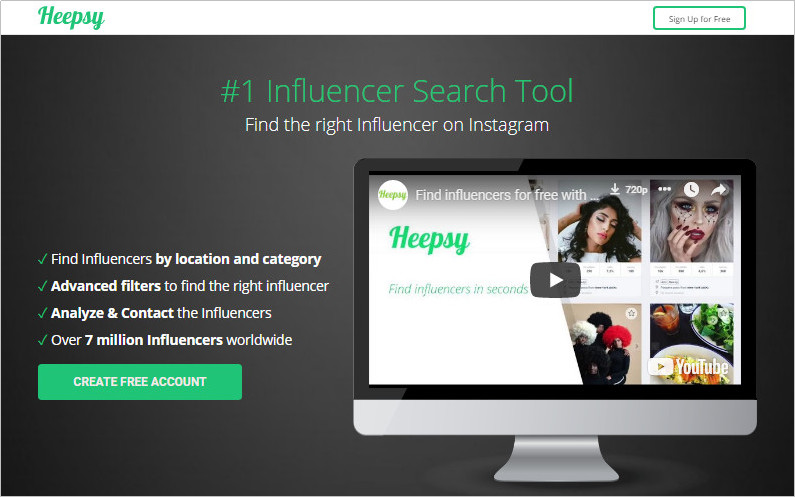 Step 2. Fill in Account Form
After signing up on Heepsy, you'll be able to view the searching tool.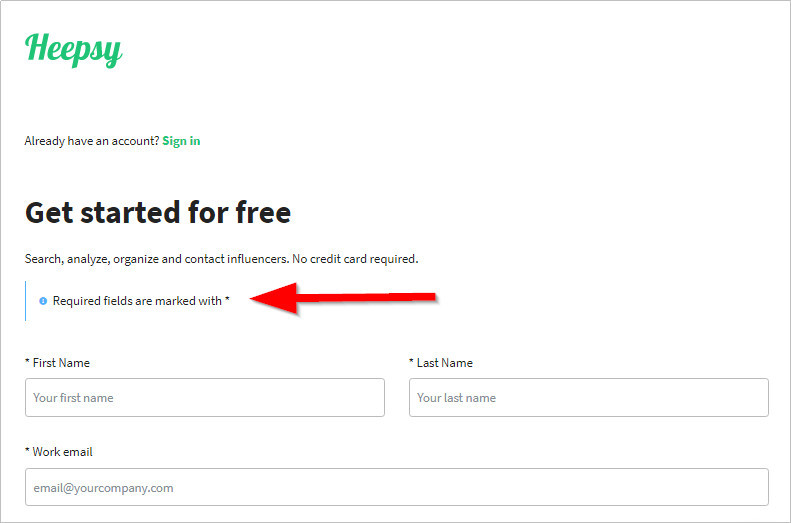 Step 3. Turn on Facebook Filters
If you want to stick to just Facebook gaming influencers, turn on the Facebook filter, and search for the Influencer directly.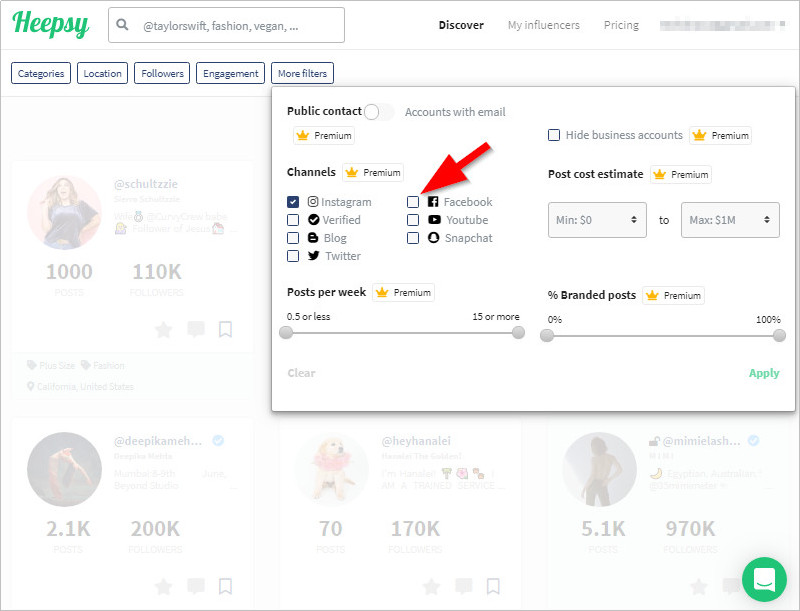 Step 4. Select Influencer to View Contact Info
By selecting a displayed influencer, you'll be able to view their stats and analytics. You'll see the contact information of this influencer, and you can use a third-party email service to contact the influencer.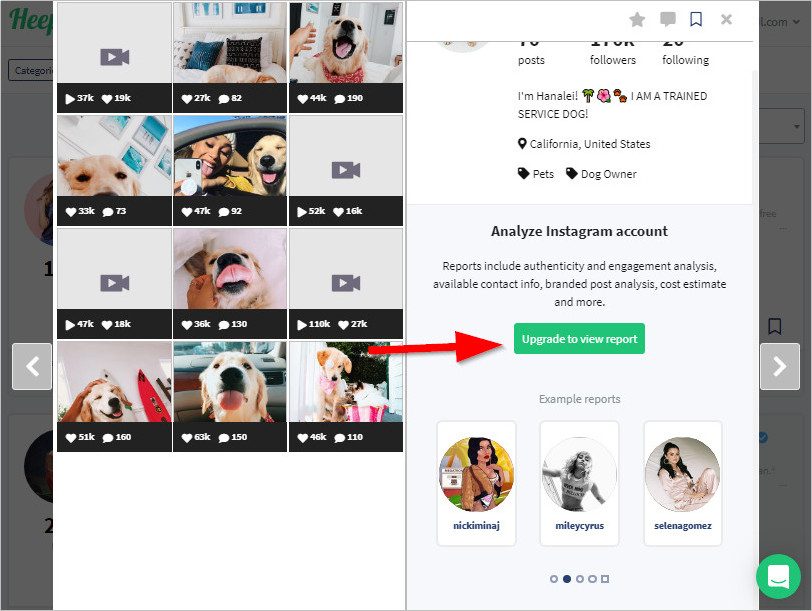 Part 4. Top 5 Gaming Influencers Contact Templates
We're going to introduce a couple of helpful email templates that you can use when you're contacting gaming influencers in this part. These templates are not the gaming-specific ones, but they can provide you help when you're going to make a collaboration with.
5 Helpful Templates for Contacting Gaming Influencers
1. The Strong Introduction
As mentioned, you won't be able to just fill this in to send it to a gaming influencer. The main takeaway from this template is the 'strong introduction.' As you can see, no effort is wasted when it comes to the introduction of the person that is sending the message. In this case, you can switch things up by introducing your game instead.
Benefits:
A strong foundation for an outreach letter.
Highly detailed introduction.
Easy to get the attention of influencers.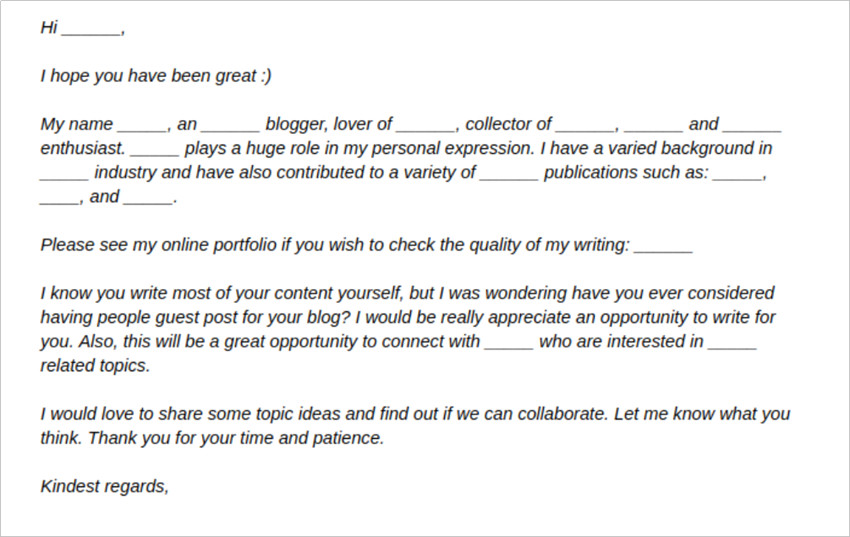 2. Fully Fleshed Out Template
This template doesn't offer any details on the specific product. The writer of the template spends quite some time talking about themselves and what they do, and also didn't spare any details when it came to describing what they wanted in the collaboration. But you can change the content in this template to make it proper for contacting gaming influencers.
Benefits:
Build up a strong connection between you and influencer.
Send detailed information about yourself and your company.
The content of this template is well organized..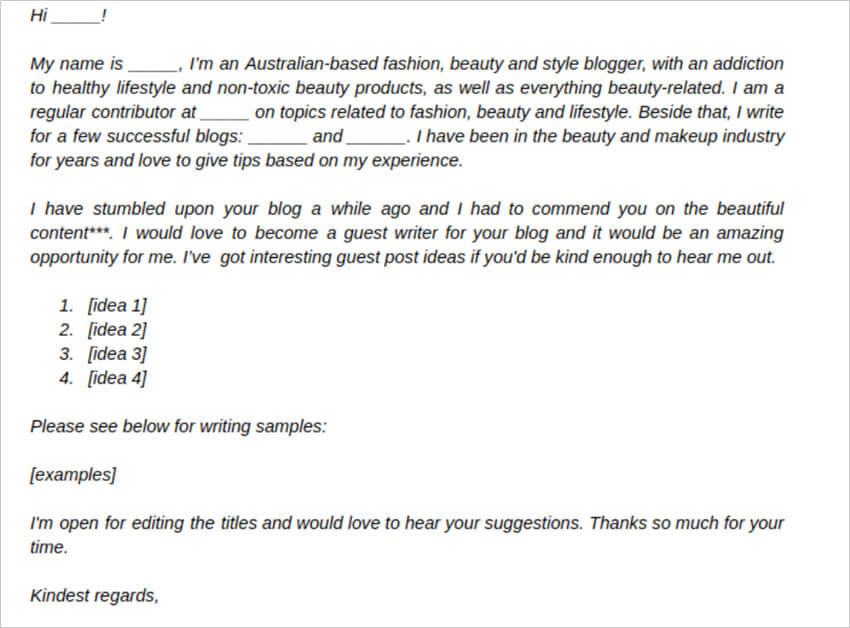 3. To the Point Template
This template is actually very straightforward. With the help of this template, you can edit the content to fulfiil your requirements about contacting gaming influencers. And the influencers will know your requirements immediately. The template is a general sample, and if you want to make it specific for gaming influencers, you'll need to change certain content in the template.
Benefits:
Straightforward and frank.
Provides examples of content wanted.
The tone of this template can be changed into an interesting way.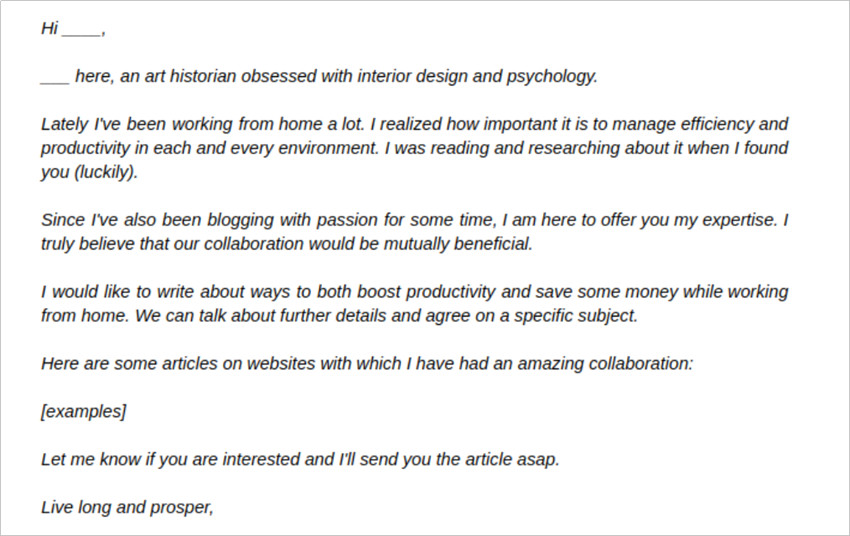 4. The Friendly Template
We have a great example of a template with a more 'friendly' appearance in this section. This is not a bad route to take, especially for gaming-influencers. So, take some inspiration from the letter below and try to write your own outreach letter in a non-stuffy manner.
Benefits:
Uses lighthearted language and tone.
Straightforward, despite being quite relaxed.
It offers several ideas/content idea examples.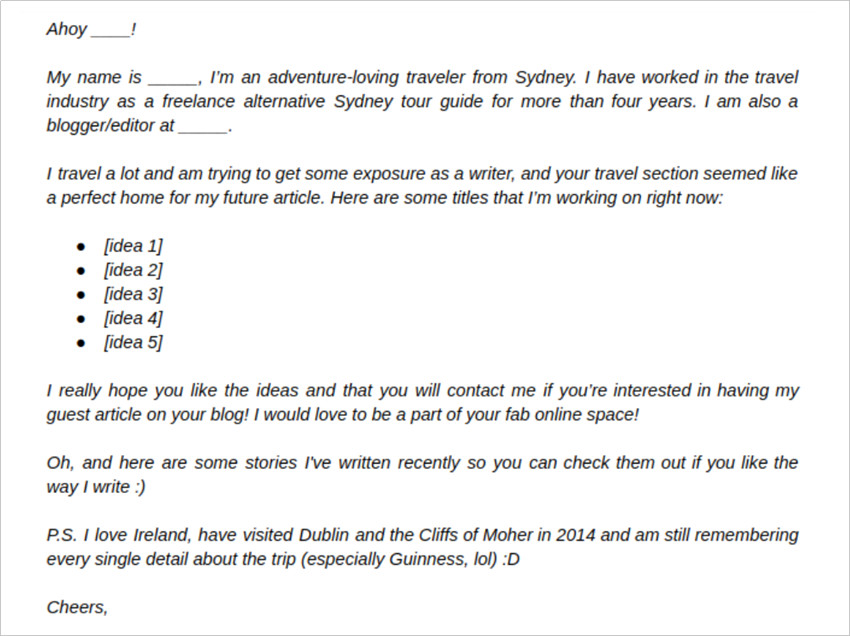 5. Personalized Template
This next template is another great example of a relaxed template. However, we call it the 'Personalized' template as it starts by introducing knowledge about the influencer in question. If you end up basing your outreach using this template, you'll have to switch the introduction up quite a bit in order to match the gaming influencer you want to contact.
Benefits:
Introduce detailed information about your product.
Personalized to the receiver.
Uses a very warm and relaxed tone.