Interacting with influencers is considered as one of the most important task while you are planning to promote your online business. It is very essential that you use proper and engaging social media collaboration email template to impress influencers. In case you are new to this task then it is recommended to consult internet as there are several templates present which will aid you in boosting your relationship with influencers with just single Email.
Part 1. Easy Steps to Find a LinkedIn Influencer
There are two ways that you can go about finding yourself a LinkedIn Influencer. You either use the tool that LinkedIn offers (to a very select few, might I add), or you can manually search for influencers yourself. We're going to introduce both ways to you very quickly down below. Starting with the tool and then ending with a brief look at the manual search options.
How to Find LinkedIn Influencers
Step 1. LinkedIn Influencers
LinkedIn offers an invite-only tool that can be used by what they dub as the world's best 'thinkers, leaders, and innovators.' These are primarily individuals, rather than companies, and they are given direct access to any and all Linked in Influencers. They do not accept invites, but they do regularly analyze their own influencers in order to match their list of influencers to everyone else.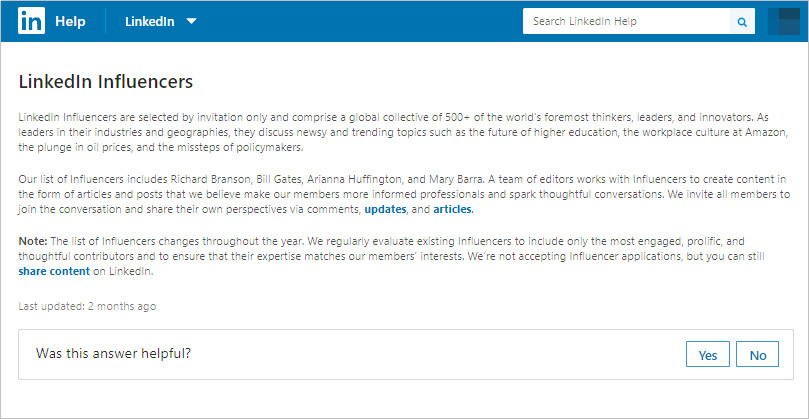 Step 2. Search Tool
As for the manual options, LinkedIn offers a fairly sophisticated search system much like most Influencer search engines that will allow you to:
Type in a Keyword or Tag of Choice,
Select filters on Connections, Locations, Current Companies, etc.
That should be able to narrow down your research somewhat and will provide you almost immediate access to what could be hundreds or even thousands of influencers that you can choose from (depending on your location and niche.)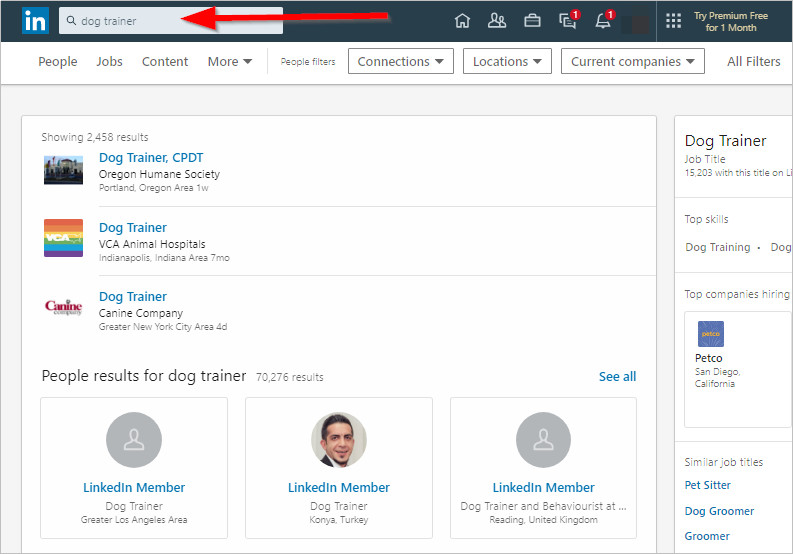 Part 2. Help Tips & Tricks about Finding LinkedIn Influencers
We introduce the basic of the basic just now. However, there's definitely more to learn about LinkedIn and how you can go about using it for finding influencers that will best suit your brand. For that, we have five unique tips and tricks to introduce to you that will allow you to really microfocus on the things that matter and will make it easier for you to connect with those that have the same interest as your company.
1. Follow Hashtags
One of the things people who use LinkedIn might not know about is the Hashtag feature. This feature will allow you to search for relevant hashtags that you can follow. Once followed, you should be able to receive frequent notification on those hashtags, which will make it easier for you to find influencers in the community that is already talking about things relevant to you and your brand.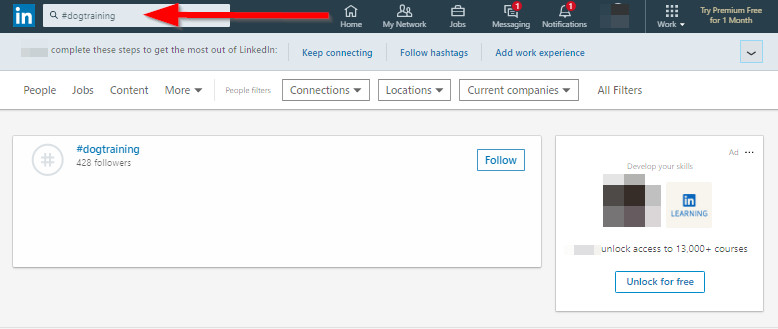 2. Searching Through Biographies
URL: https://www.buzzstream.com/
FWhen using the search bar for LinkedIn, what is being searched through are the member's biographies. So, try to type down key phrases or pick filters that you think those people will have on their main bios. Be it their specialties, their current location, number of connections, etc. It's important to narrow your search, but if you find your search so narrow that you can't find anything? Then check on a random bio and get an idea for the things that people have up on theirs.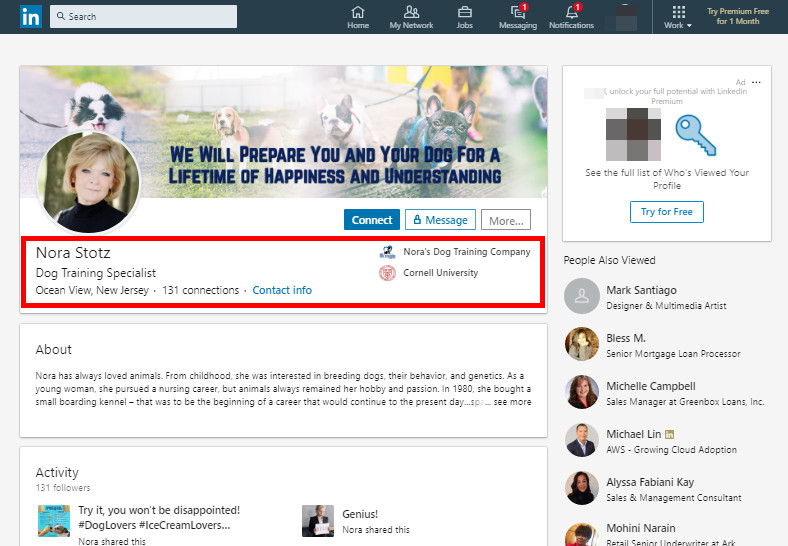 3. Search Through 'People Also Viewed'
If you want a quick tip, there's a handy little widget stuck on the sidebar when you're searching through LinkedIn. This has a list of people who Also Viewed that person's profile or post. It's not the most efficient way of looking for influencers, but it should give you an idea on who's actively browsing through other people's Linked in and making connections with the people that you're already interested in.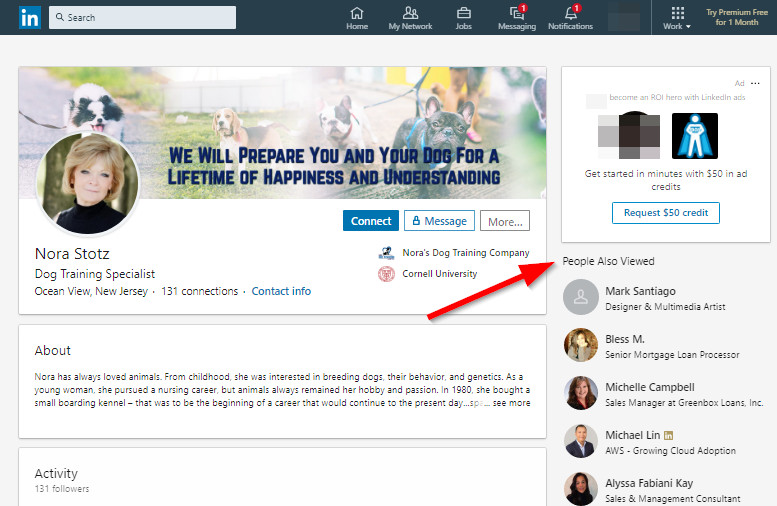 4. Look Through My Network
Another underutilized feature is the My Network tab offered at the very top of the LinkedIn interface. Of course, this one is primarily meant for businesses or companies that already have a LinkedIn, so it might not apply to everyone. However, it is one of the best ways to find other members in the community that are already interested in your brand. People will find your LinkedIn profile no matter what, so it doesn't hurt to set one up just for this purpose.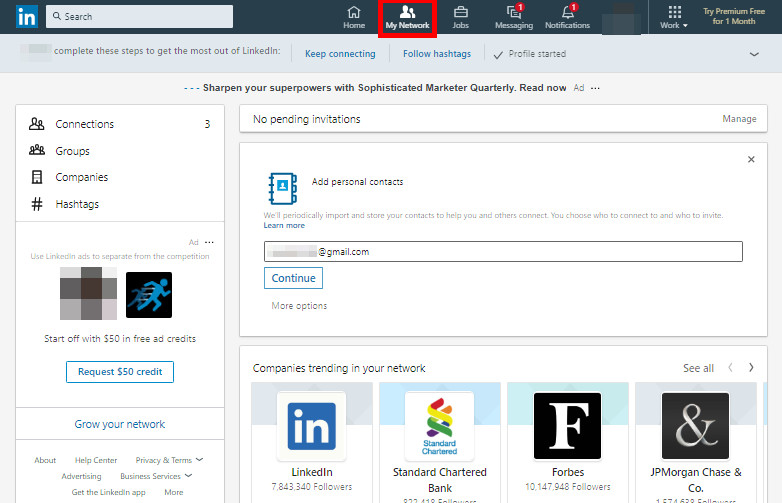 5. Search Through Groups
Much like how we recommended that you follow a couple of hashtags related to your brand, there's another feature - the Group feature, that you can use in order to connect and be notified of when people are posting or talking about matters of relevance to your product or service. You can even interact with influencers on here directly and get to see their audience from a very close-up view, allowing you to authenticate it yourself. Of course, just like we mentioned before, this is a rather slow way of doing things, but it can get the job done.