YouTube is the most powerful video sharing platform now a day and everyone is trying to become a start through the YouTube. Some people have millions of followers on their YouTube channel and these people called influencers. Influencers are the most powerful people who can divert the users mind and change their product purchase decisions. These influencers can help businesses to boost their sales and if you are also a business users and looking to connect with any influencers then you must know how to Email YouTubers for collaboration. In this article we will learn about how to Email YouTubers for Collaboration and how to respond to a YouTube collaboration Email professionally.
Part 1: Easiest Way to Email YouTubers for Collaboration
InflueNex is the most powerful and popular website which enables users to quickly connect with the influencers without doing any effort. It has millions of influencers registered on the website with their complete profile details including the followers, channel ranking, channel description etc. The website also contains the Email id's of the influencers so you can directly connect with them through their Email ids. InflueNex allows you to directly send Email from the website interface itself and you don't need visit anywhere else to send them mail.
Key Features of InflueNex
• InflueNex allows you to find the influencers from any category YouTube channels.
• There are over 10 categories available to search right influencers.
• You can search influencers with Email, price, followers, languages, average video views, last active time, subscribers and some other filters.
• It allows you to search and connect within the website directly.
• The interface is easiest to use and you can quickly connect with any influencer in the world.
How to Use Email Function to Contact YouTube Influencers
Step 1. Log into InflueNex
Open the InflueNex URL in your browser and then look at the top right side and hit "Create an Account". You will be asked to enter name, Email id and password. Fill the all blanks with necessary information and then click "Sign Up" button. Now you will be entered in the website.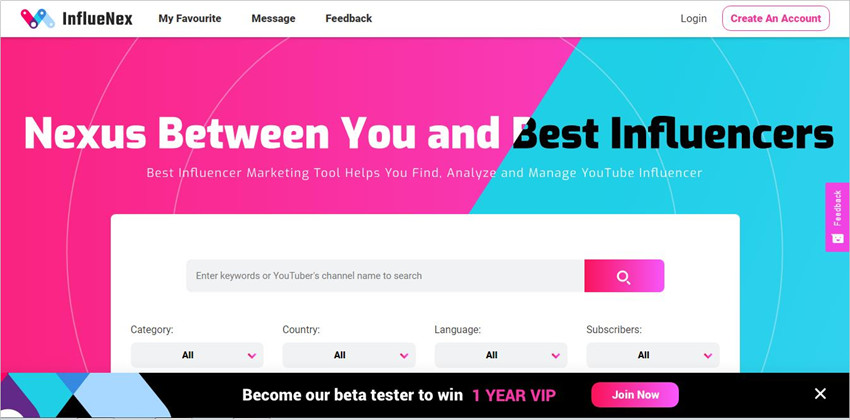 Step 2. Enter Keywords
In the next screen click on the blank search box and enter the keyword for which you need to find influencer and then click search button.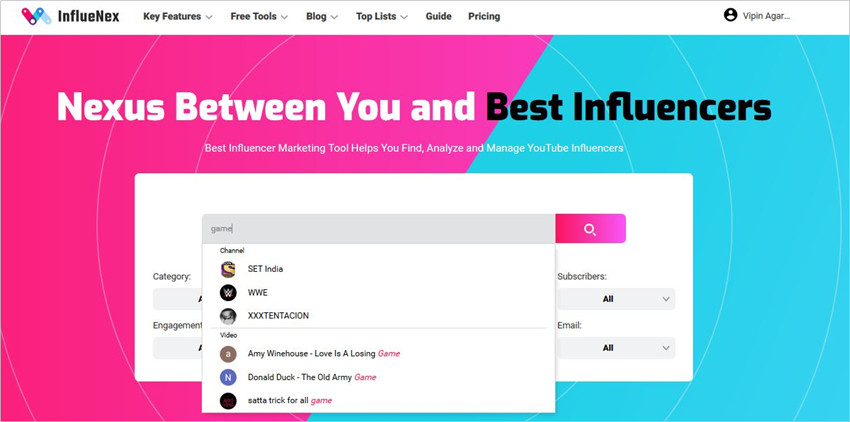 Step 3. Browsing Search Results
In the next screen you will see several results related to your entered keyword then click on any profile and it will be opened in a new tab.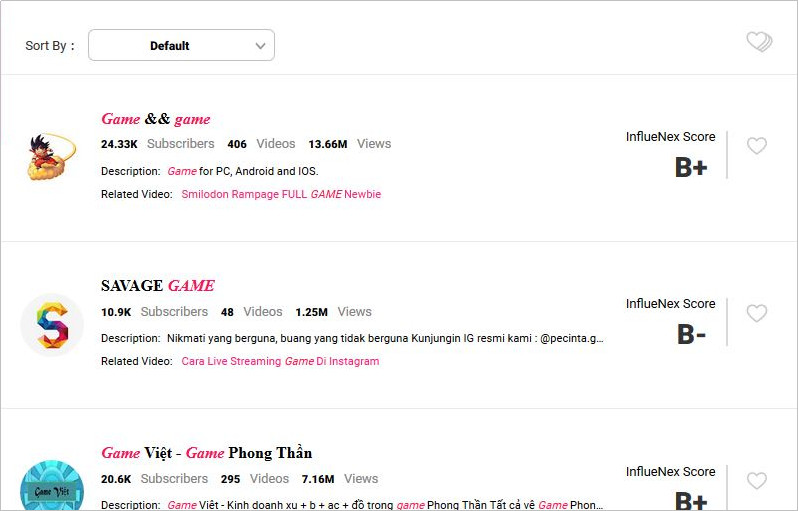 Step 4. View Details of an Influencer
In the new tab you will be able to observe the reputation of the influencers according to posts, views, subscribers, price range, InflueNex score, etc. If you are happy with the influencer then hit the "Send Invitation" button at the upper right corner.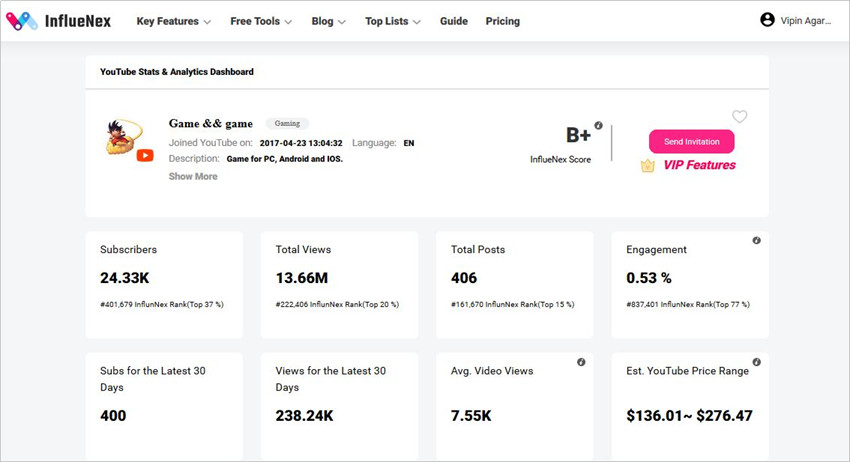 Step 5. Send Email to YouTuber for Collaboration
Now you will see a message box. Here type the message to connect with the influencer and hit send button. That's it. This is about how to Email YouTubers for collaboration.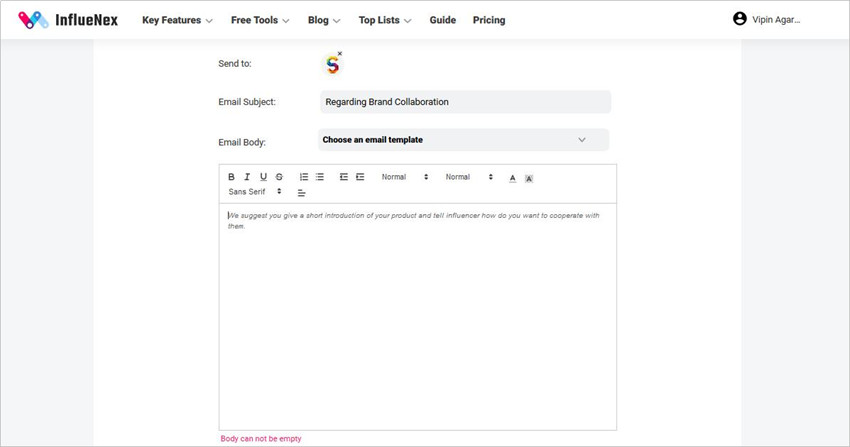 Tip: Contact Multiple YouTubers in one time
InflueNex provides a batch contact feature that enables you to email mulitple YouTubers in batch. After searching for the influencers on InflueNex, you're allowed to add these influencers into a group. After adding the influencers into group, you can click the mail icon below the group icon, and then you can contact these YouTubers in batch.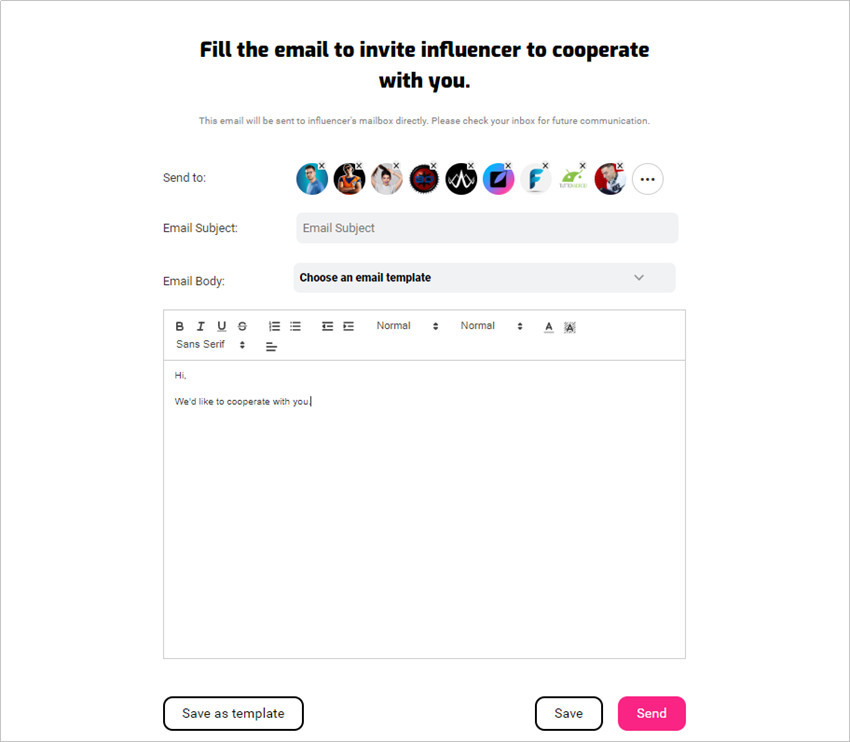 Part 2: How to Email YouTubers for Collaboration with Traditional Way
The above part was discussed about sending Email to influencers using the automated way which is the InflueNex. InflueNex website offers you directly Email id of the influencers and gives you guarantee to deliver the messages in their inbox. If you want to connect with influencer using the normal way then you must have the Email id of influencers first then you can send them Email from your personal or business Email id directly. Usually this is the traditional way to connect with influencers and it may take more time to reach the influencer than using the InflueNex. If you have the Email id of influencers and want to connect with the influencers directly then you can follow the below steps.
How to Contact YouTubers for Collaboration in Traditional Way
Step 1. Enter Your Email Service
First, login to your Email id and then click on the "Compose" button to open the mail sender box. We are using Gmail here for example. In the Gmail you can find the compose button at the top left corner.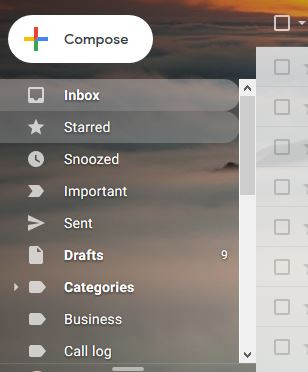 Step 2. Go to YouTube and Find Email Address of the Influencer
Go to YouTube and find a channel you'd like to cooperate with, then enter the channel page. Now you can switch to the About tab, and click the View Email Address button to get the email address of the YouTuber.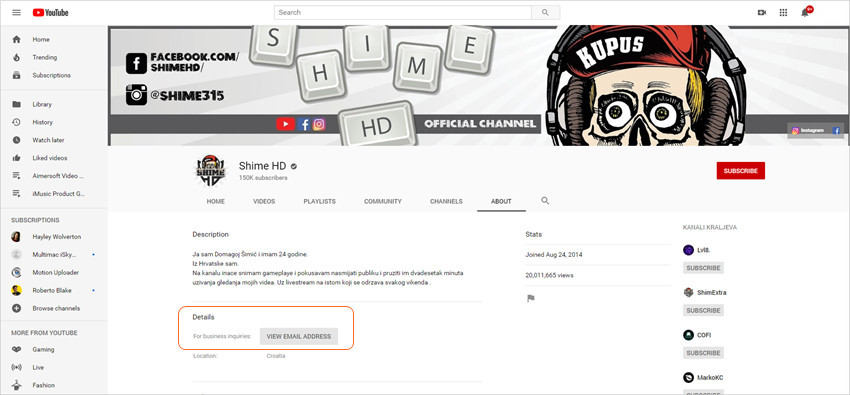 Step 3. Send Email to YouTuber
Go back to your email inbox, and now a small popup box will open. In the first box in next to "To" button enter the Email id of influencer and then write subject under the Email id box. Next, you need to enter the text which you want to send to the influencers then simply click on the "Next" button. That's it. This is a free way to send the mail to influencers but you must have to Email id of influencer to connect with them while using this way.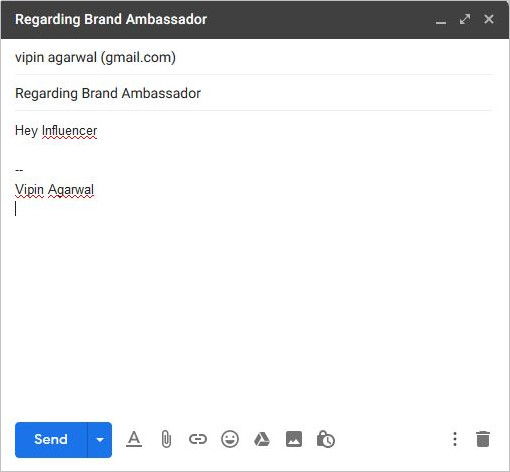 Part 3. Several Helpful YouTube Collaboration Email Samples
Sample #1. First-Time Attraction
When you connect with any influencer first time then you need to make sure to write the best Email because there are thousands of people doing the same to connect with influencers. We can say the first impression is the last impression so you need to offers the Email outreach that attracts the attention of the influencer. Here is the YouTube collaboration Email sample when you connect first time with the influencer.
Source: https://mention.com/blog/influencer-outreach-examples/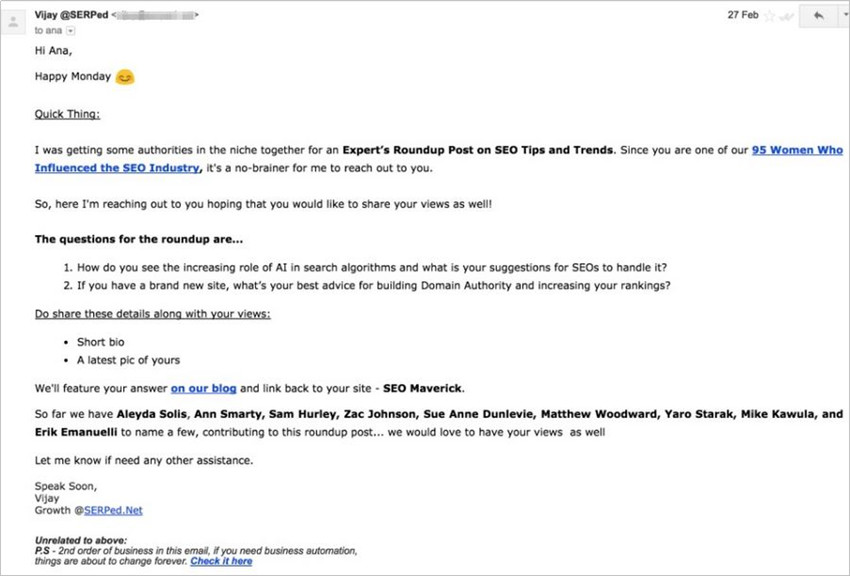 Sample #2. Short and Sweet Email
To get response from the big influencers who have millions of followers it is always good to write short emails instead of the long one. It helps them to understand the things quickly if they don't have much time to read whole. This is also good to write to the point instead of writing the unnecessary things. Here is the YouTube collaboration Email sample with the small text.
Source: https://mention.com/blog/influencer-outreach-examples/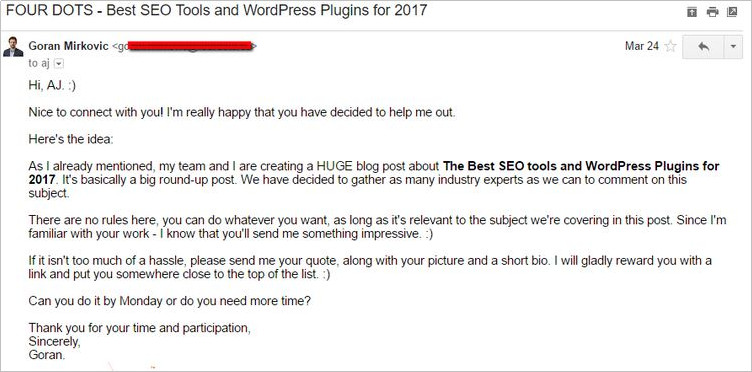 Sample #3: To Say Thanks
If your communication was created using the other templates and now you want to say thanks to the influencers then it is better to write an Email by mentioning the name of your senior. It works because it shows that an expert person is referring this mail. The below template is available for your reference.
Source: https://mention.com/blog/influencer-outreach-examples/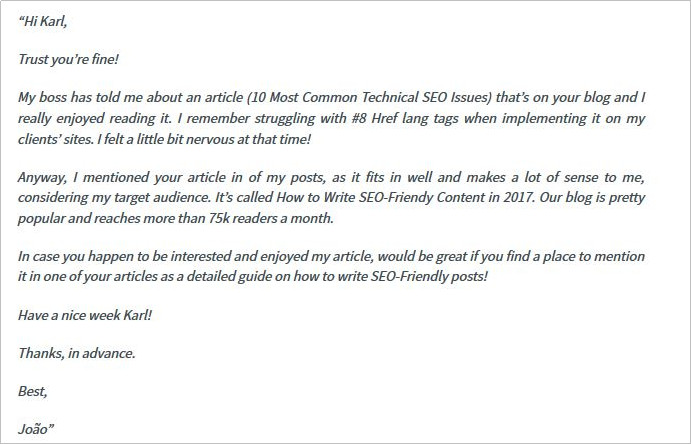 Sample #4. Relationship Templates
This is the very important thing to remember in your mind. When you connect with any influencer first time then instead of writing straight about the partnership you can simply send a relationship Email. This Email will automatically help you to understand that the influencer is interested in your proposal or not. If they reply you then you can share your offers with them. Here is a YouTube collaboration Email sample about relationship.
Source: https://ninjaoutreach.com/influencer-outreach-email-templates/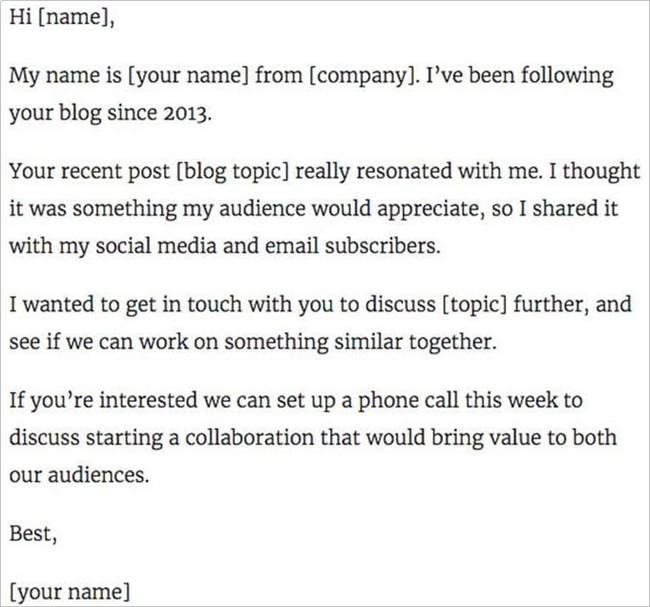 Sample #5. Follow Up Email Template
Sometimes due to the busy schedule of the influencers you need to send more than one mail to get their attention. It happens because of the busy schedule, mail accidently deleted by influencer etc. In these cases you need to send a follow up Email to the influencers. While sending the follow up mail make sure not to write anything bad because your previous mail is not replied. You can simply follow the below template and there are 53% chances of getting reply with this template.
Source: https://ninjaoutreach.com/influencer-outreach-email-templates/