In October 2019, Google introduced new affordable flagships – the Google Pixel 4 and Google Pixel 4 XL. This year, the company has already done as expected to introduce Google Pixel 5, Google Pixel 4a, and Google Pixel 4a 5G. However, it's the Pixel 4 XL phablet that's continuing to make the headlines with its Snapdragon 855 processor and the bigger and colorful display, despite not being a Google 5G phone. So, let's delve in and have a complete rundown of the Google Pixel 4 XL.
Part 1. Google Pixel 4 XL Specs & Features
Here are some few essential Google Pixel 4 XL features to look out for:
Google Pixel 4 XL Display: 6.3-inch 3040 x 1440 resolution, 537ppi
Google Pixel 4 XL Camera: 8MP front, 12.2MP rear ultra-wide, 16MP rear telephoto
Google Pixel 4 XL Battery: 3700mAh
Google Pixel 4 XL OS: Android 10
Google Pixel 4 XL Chipset: Qualcomm Snapdragon 855
Part 2. Google Pixel 4 XL Release Date and Price
Google Pixel 4 XL release date was on October 24, 2019. Ideally, that means that it's still quite a trendy smartphone. As for the Google Pixel 4 XL price, the standard 64GB version starts retailing at $899, whereas the bigger 128GB model goes for $999. During the release, Google also introduced the smaller 5.7-inch Pixel 4 that goes for $100 less. You can get the Pixel 4 XL on most online stores currently.
Part 3. Google Pixel 4 XL Design & Display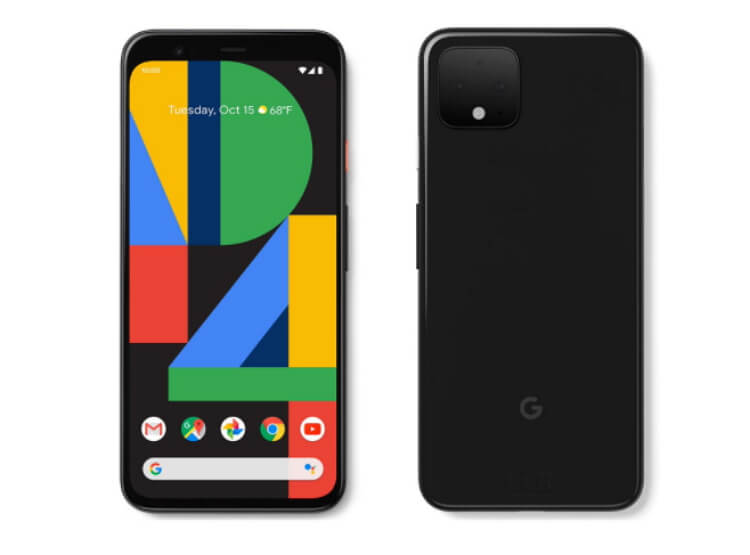 At 6.31 x 2.96 x 0.32 inches, this is not your typical smartphone. The Google Pixel 4 XL design looks refreshingly new and sleeker than its predecessor, the Pixel 3 XL. It oversees a departure of the fingerprint sensor in favor of facial recognition. It has a raised square camera bump at the back, just like what you'll get on the iPhone 11. Pixel 4 XL also uses recycled aluminum construction with a matte finish and is available in either Just Black, Clearly White, and Oh So Orange colors.
Quickly moving forward to the Google Pixel 4 XL display, Google opts for the enormous 6.3-inch Quad HD+ OLED panel. That's similar to what you'll get on the Pixel XL 3. However, you'll now enjoy better visual quality, thanks to the 1440 x 3040-pixel resolution and 537ppi density. Also, Pixel 4 XL uses an adaptive 90Hz refresh rate that makes the display more fluid and responsive. Overall, the display is vibrant and sharp.
Part 4. Google Pixel 4 XL Camera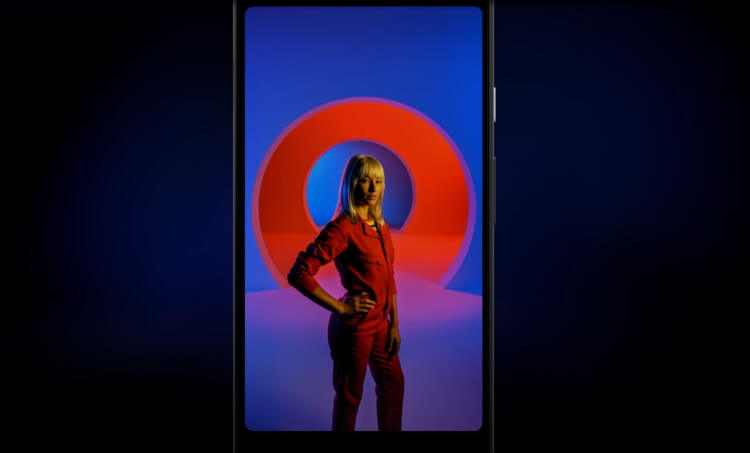 Honestly, I find the Google Pixel 4 XL camera to offer more dynamism than most of its peers like the Galaxy Note 10 and iPhone 11. On top of the 12.2MP rear main, it adds a second 16MP telephoto with a 2x optical zoom. According to Google, zoom lenses are more useful than wide-angles, although we'd prefer to see both like on the iPhone 11 camera setup. The front camera is as expected, with Google sticking to the 8MP sensor.
If you like taking videos, the phone captures vivid 1080p videos at 30 frames per second using the front camera. However, the back camera is where things get interesting as you can shoot 4K clips at 30 frames per second. You can also take 1080p at 30/60/120 frames per second or 1080p slo-mo at 30 frames per second. The telephoto lens should really come in handy here.
Part 5. Google Pixel 4 XL Software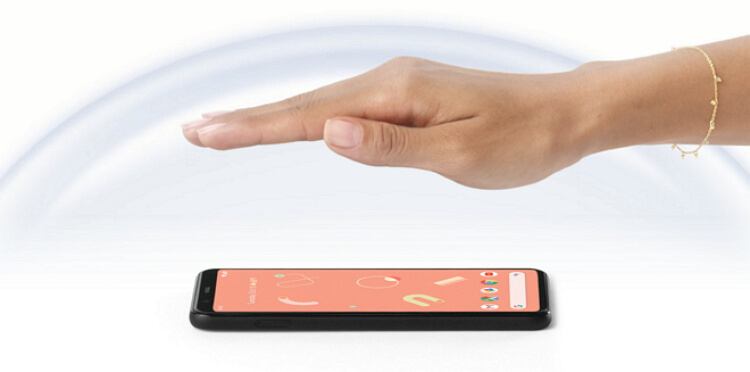 The software experience on the Pixel 4 XL is smooth and fluid, partly thanks to the Android 10 and 90Hz refresh rate. However, multiple software features make this phone worth the buy. Firstly, it comes with an impressive 6GB RAM, which is more than enough for a smartphone this size. This way, it can handle most games from the Google Play Store app.
Secondly, Pixel 4 XL boasts Motion Sense and face unlocking. The Motion Sense feature uses the radar sensor to recognize gestures. Just swipe your finger on top of the phone to control media playback apps like YouTube or snooze the alarm. The Motion Sense also teams up with the facial unlocking feature to detect when you're about to stare at your phone. The phone will automatically wake up when you pick it and prepare for facial unlocking.
Meanwhile, it has an all-new Google Assistant that's at your service by merely uttering the 'Hey Google' or 'Okay Google' wake words. The New Assistant is now faster and more secure because Google introduced the on-device language processing feature. And of course, I won't forget to mention the Qualcomm Snapdragon 855, which is more powerful than the Snapdragon 765G on the new Pixel 5 and Pixel 4a 5G.
Part 6. Google Pixel 4 XL vs Google Pixel 4a
In a face-off of Google Pixel 4a vs Google Pixel 4 XL, it can be confusing to choose the winner. These Android devices share a lot in common. For example, they both pack telephoto lenses and the improved Night Sight mode. Also, they have an all-new Google Assistant, Motion Sense, and an automatic facial unlocking feature that makes the iPhone 11 look like child's play.
| Specs | Google Pixel 4 XL | Google Pixel 4a |
| --- | --- | --- |
| OS | Android 10 upgradeable to Android 11 | Android 10 upgradeable to Android 11 |
| Processor | Qualcomm Snapdragon 855 | Qualcomm Snapdragon 730G |
| Display | 6.3-inch OLED 3040 x 1440 resolution | 5.8-inch OLED 2340 X 1080 resolution |
| Cameras | 8MP front, 12MP rear main, 16MP rear telephoto | 12MP front, 12MP rear main with AF |
| Refresh Rate | 90Hz | 60Hz |
| Wireless charging | 18W | No |
| Battery | 3700mAh | 3140mAh |
| Water-resistant | IP68 rated | No |
| Storage | 64GB, 128GB non expandable | 128GB non-expandable |
| RAM | 6GB | 6GB |
Part 7. Where to Buy: Google Pixel 4 XL Best Deals
With a price tag of $899, the Google Pixel 4 XL sale price is slightly over the board. That's $200 more than the 64GB iPhone 11. But if you insist on getting this top-class Android phone, here are some online stores with the best deals:
Final Words
This fantastic Android phone is slightly overpriced. With no 5G support, it's better to go for the cheaper Pixel 5 or Pixel 4a 5G. You can even sacrifice 5G connectivity for better performance with the more affordable iPhone 11. Choose wisely!
If you also want to know more about Google Pixel 4, check the review video below.
Pro Tip: Pixel 4 XL 6.3-inch display can be great for watching movies and listening to music anywhere, anytime. So, use Wondershare UniConverter to transfer media files from your desktop or laptop to your Google phone. Unlike the typical USB transfer method, this app offers you an organized platform with a 30x faster speed. Here is how to go about it:
Step 1. Open the File Transfer tool
Download, install, and run Wondershare UniConverter before clicking the Toolbox tab. From the tools available, choose Transfer and then follow the onscreen instructions to link your phone to your computer with a USB cable.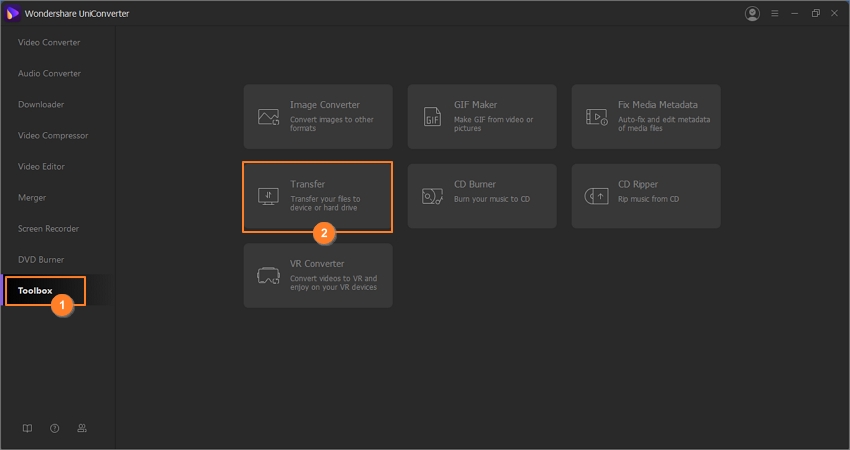 Step 2. Upload media
If successful, drag-and-drop files on the window or click the Add button to open local storage. You can add multiple files at once.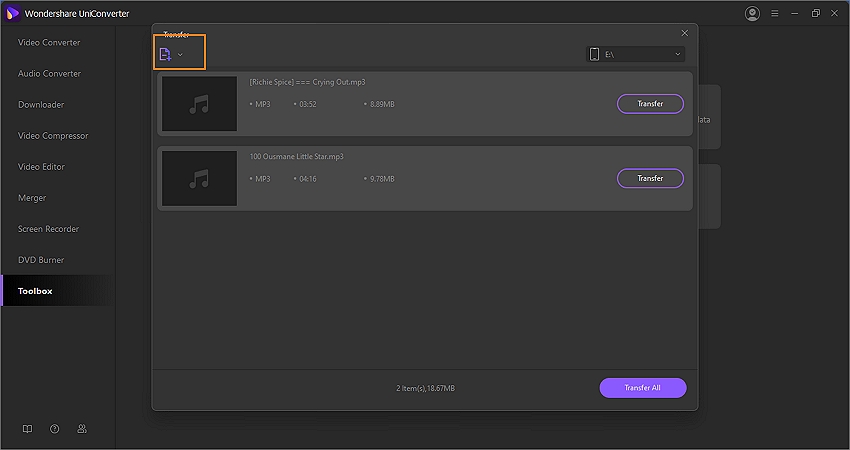 Step 3. Transfer files
Navigate up to the menu list at the top-left corner and choose your Google Pixel phone's name. Finally, press Transfer All and enjoy your music and videos on the go.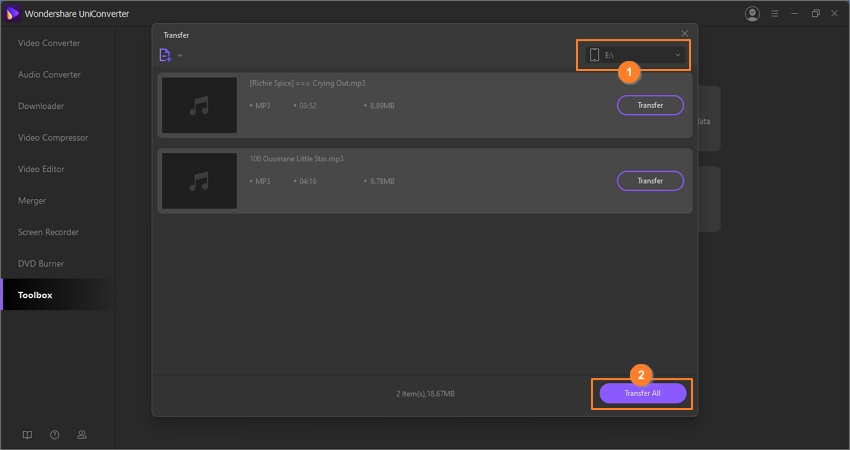 Wondershare UniConverter
Directly convert videos to MP4, AVI, MKV, and other 1,000 formats without quality loss at 30X faster speed.
Convert videos to devices such as iPhone, iPad, iPod, and Android phones directly.
Edit videos with advanced video editing functions, like trimming, cropping, adding watermarks, subtitles, etc.
Download/record videos from YouTube and other 10,000+ video sharing sites.
Burn videos to DVD or Blu-ray disc to play with your DVD player.
Support additional functions like Video Compress, VR Converter, GIF Maker, Fix Video Metadata, etc.