Smartphone developers are angling to release 5G phones. Well, during Google's September 30, 2020 Night Launch event, the company introduced two brand new flagships – Google Pixel 5 and Google Pixel 4a 5G. Unlike their predecessors, Google Pixel 4XL and Google Pixel 4, these new smartphones pack 5G connectivity, improved cameras, and excellent battery life. So, if you're looking to buy a Google 5G phone, read this Pixel 4a 5G review post first.
Part 1. Google Pixel 4a 5G Specs & Features
Below is a list of some important Google Pixel 4a 5G features to expect:
Google Pixel 4a 5G Display: 6.2-inch OLED
Google Pixel 4a 5G Camera: 12.2MP primary camera, 16MP ultra-wide
Google Pixel 4a 5G Battery: 3885mAh
Google Pixel 4a 5G OS: Android 11
Google Pixel 4a 5G Chipset: Qualcomm Snapdragon 765G
Part 2. Google Pixel 4a 5G Release Date and Price
As I've mentioned earlier, the Google Pixel 4a 5G release date coincided with Pixel 5. This smartphone will start retailing at $499, which is $200 less than what you'll pay for the Pixel 5. However, that's a few bucks more expensive than the Google Pixel 4a price. But the good news is that the Pixel 4a 5G is one of the cheapest 5G smartphones around, compared to other notable brands like the Samsung Galaxy S20 and iPhone 12. You can make a preorder on most online stores as the phone will start retailing on October 15.
Part 3. Design & Display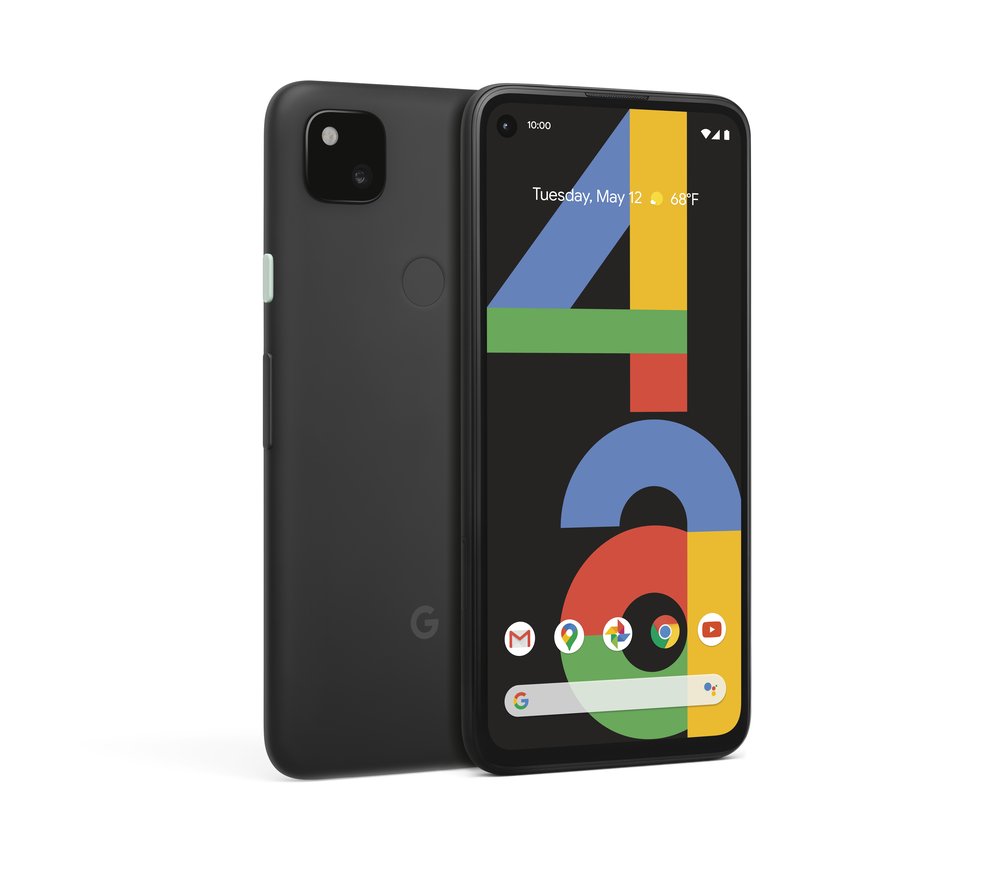 First and foremost, Google Pixel 4a 5G design construction comes in either Just Black or Clearly White colors. The Just Black version comes with a white or light green power button with, of course, a smooth black finish. The power button of the Clearly White version comes in mint green or orange. At the back, you'll find a fingerprint sensor just below the camera lens with a USB-C port at the bottom edge. Plus, it comes with stereo loudspeakers, with one doubling up as the earpiece.
As for the Google Pixel 4a 5G display, users will get a massive 6.2-inch OLED panel with a 1080 x 2340 resolution. It supports a 19.5:9 aspect ratio and a pixel density of 413ppi. For protection, the screen uses Gorilla Glass 3. This seventh generation glass protection is sleek, thin, and light. And as expected, the Pixel 4a 5G has an always-on display for permanently displaying the date, time, weather, battery level, and so on, depending on the situation.
Part 4. Camera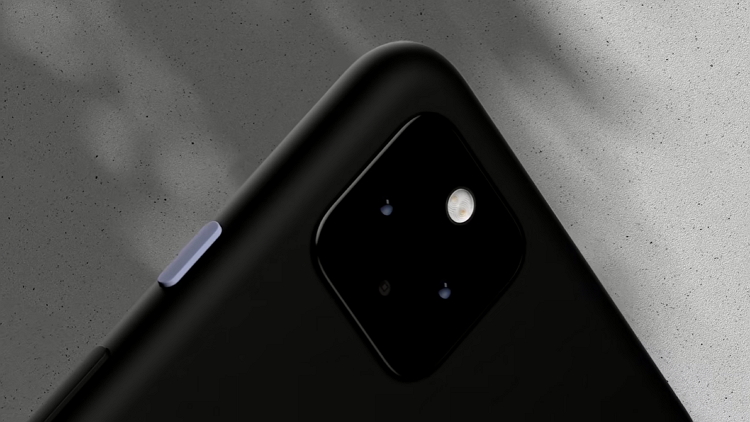 Google Pixel 5 and Google Pixel 4a 5G camera setups are finally joining the dual league of the Samsungs and iPhones of this world. Like the iPhone 11 camera range, the Pixel 4a 5G features a 12MP rear main with an 84-degree field of view. It also goes a notch higher with a 107-degree 16MP ultra-wide sensor. This makes it stand up against most midrange 5G smartphones with multiple rear cameras. Selfie lovers will have to make do with the 8MP front sensor.
As usual, Google sensors are known for their prowess in low-light surroundings, and the Pixel 4a 5G continues with the tradition. The Night Sight feature will help you take excellent portrait shots in dark environments as the HDR+ works in the background to ensure sharper photos.
As for the video quality, this Google phone can take 4K videos at 30 frames per second, 1080p at 30/60/120 frames per second, and 720p at 30 frames per second. You can also capture super slo-mo at 240 frames per second. It doesn't stop there, though, because it also offers three stabilization modes – Active, Locked, and Cinematic Pan. In conclusion, Google phones have some of the most advanced camera systems in the smartphone realm.
Part 5. Software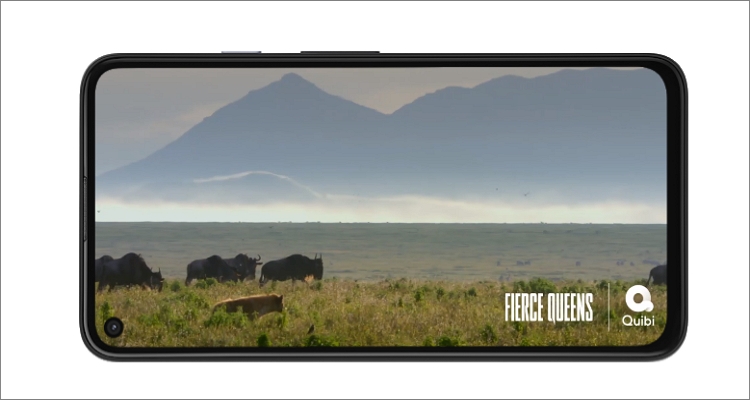 A 5G phone should come with a 5G-worthy chipset, and Pixel 4a 5G doesn't disappoint. Like Pixel 5, it runs on the powerful Android 11 and a Snapdragon 765G processor. Compared to the Pixel 4a's Snapdragon 730G, the Pixel 4a 5G promises to be faster and smoother. So, given its lower price, Google actually went overboard here.
Meanwhile, Google didn't improve much from last year's Pixel 4a 6GB RAM as the Pixel 4a 5G spots the same. Now that's slightly lower than the 8GB on Pixel 5, although you'll have to pay for it. Google Assistant also features prominently, thanks to the improved gesture controls. As usual, it supports the typical 'Okay Google' or 'Hey Google' wake words. After that, you can get it to download a Google Play Store app, browse the internet, make calls, send messages, and so on. And yes, the transcription accuracy of this smart app is out of this world.
Part 6. Google Pixel 4a 5G vs. Google Pixel 4
First forward, not all upgrades mean better performances. For example, last year's Google Pixel 4XL packs a better processor than this year's flagships. This phone comes with the superior Snapdragon 855 and a flexible memory capacity of 64GB and 128GB, respectively. So, if you're still stuck choosing, refer to this comparison table.
| Specs | Google Pixel 4a 5G | Google Pixel 4a | Google Pixel 4 |
| --- | --- | --- | --- |
| OS | Android 11 | Android 10, upgradeable to Android 11 | Android 10 upgradeable to Android 11 |
| Processor | Snapdragon 765G | Snapdragon 730G | Snapdragon 855 |
| Battery | 3885mAh | 3140mAh | 2800mAh |
| Display size | 6.2-inch OLED | 5.8-inch OLED | 5.7-inch OLED |
| Camera | 8MP front, 12.2MP rear main, 16MP ultra-wide | 8MP front, 12.2MP rear main | 8MP front, 12.2MP rear main, 16MP telephoto |
| RAM | 6GB | 6GB | 6GB |
| Internal Storage | 128GB | 128GB | 64GB, 128GB |
| Quick Charging | Yes | Yes | Yes |
| 5G | Yes | No | No |
Part 7. Where to Buy: Google Pixel 4a 5G Best Deals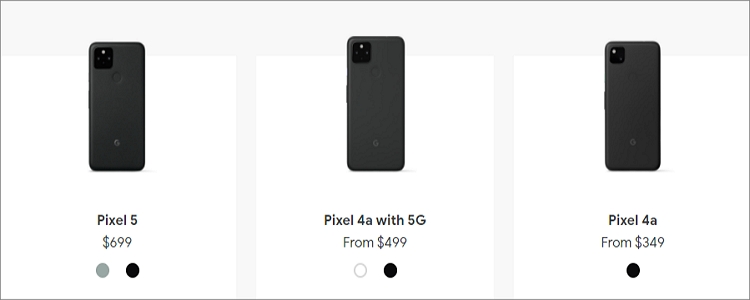 Have you decided to get the Google Pixel 4a 5G? Hop in at Google Store and place an order today! Google Pixel 4a 5G sale price starts at $499 in most online stores. In the US, buyers can also make preorders at AT&T and Verizon, although we expect other online retailers to make it available soon.
Final Words
With the company finally taking a plunge into the 5G waters, we should expect more improvements on the Google Pixel 4a 5G in the future. For instance, the battery life isn't the best, and so is the non-expandable internal storage. But considering the price, it's a great start for Google.
Pro Tip: With a phone this size, it's evident that you'd like to watch some movies and listen to music. Unfortunately, media files can come in many complicated formats. That's why I recommend Wondershare UniConverter. It's a desktop program that will convert your media files to any file format, including MP4, MP3, MOV, OGG, and so on. You can even transcode video files to device optimized presets like Google Pixel.
Step 1. Open the Video Converter
Install and run Wondershare UniConverter and then tap Video Converter. Next, click the Folder button to upload photos or merely drag-and-drop them.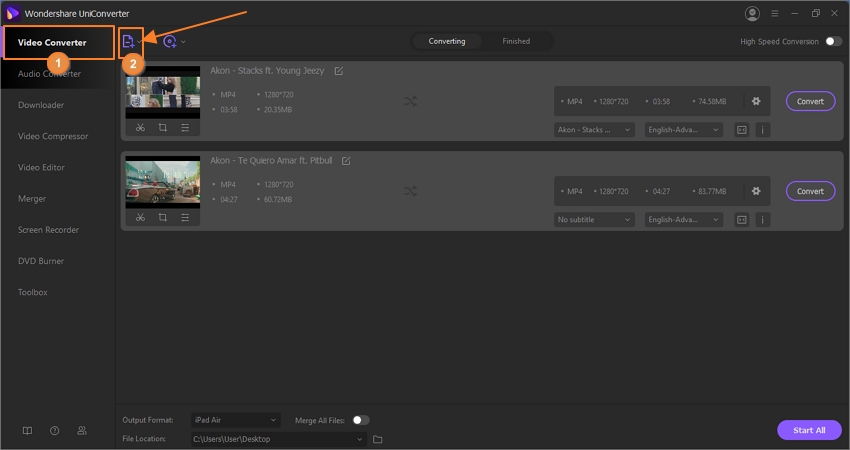 Step 2. Choose a target format
After uploading your videos, tap the Output Format textbox and then press the Device tab. Click Google before choosing Pixels. You can also tab the Video tab and select MP4, which is a universal video file format.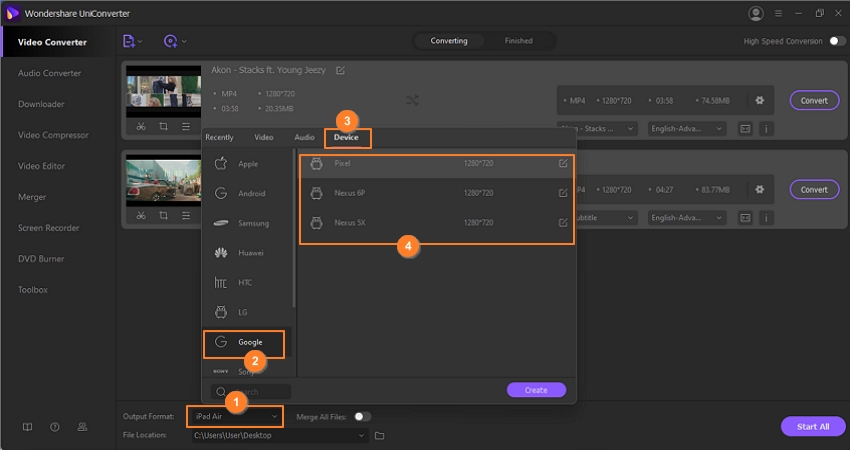 Step 3. Convert files
Connect your Google phone to your computer and then choose it as the storage destination under File Location. Lastly, click Start All.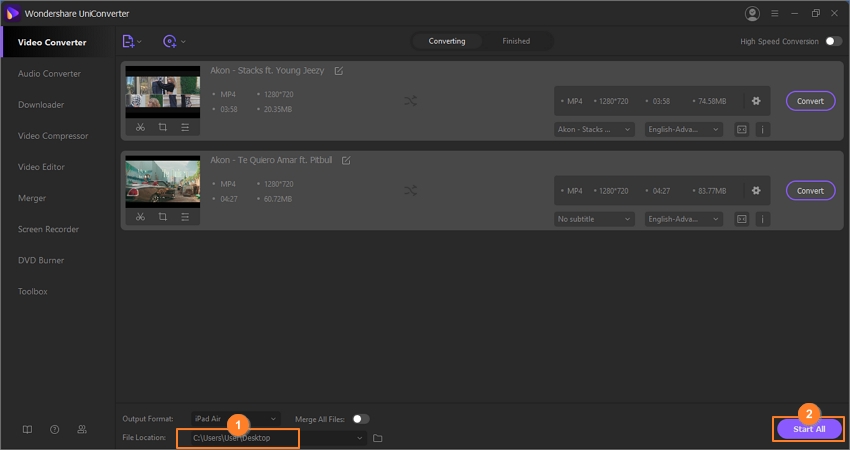 Wondershare UniConverter
Directly convert videos to MP4, AVI, MKV, and other 1,000 formats without quality loss at 30X faster speed.
Convert videos to devices such as iPhone, iPad, iPod, and Android phones directly.
Edit videos with advanced video editing functions, like trimming, cropping, adding watermarks, subtitles, etc.
Download/record videos from YouTube and other 10,000+ video sharing sites.
Burn videos to DVD or Blu-ray disc to play with your DVD player.
Support additional functions like Video Compress, VR Converter, GIF Maker, Fix Video Metadata, etc.