Unlike the previous years, Google treated us to a one of a kind 'Night Launch In' virtual event in September 2020. Four brand new hardware flagships were introduced, specifically the Google Nest Smart Speaker, Google Pixel 5, Google Pixel 4a 5G, and Google TV Chromecast. However, it's the new Nest Audio Speaker that's turning heads. Compared to the all-time popular Google Home, Nest Audio is now louder, cheaper, and offers better overall sound quality. So, let's get down to business and unpack this top-class smart speaker.
Part 1. Google Nest Audio: Release Date and Price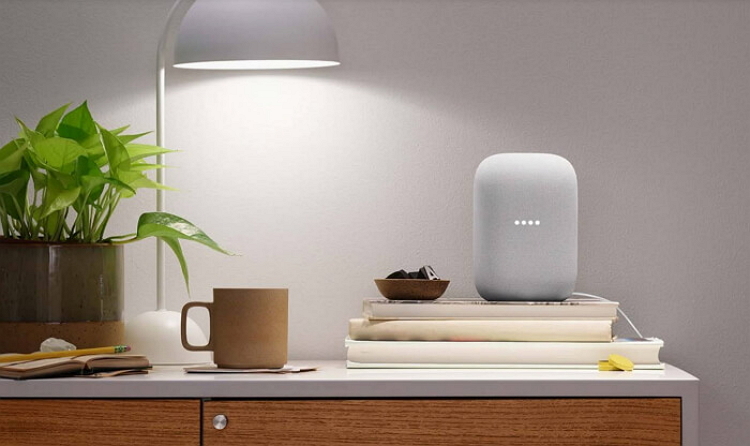 Touted as the replacement to Google's first smart speaker, Google Home finally got its much-awaited upgrade. Google Nest Audio release date was September 30, 2020, and the pricing starts at $99.99/£89.99. That sits between the premium Google Home Max and the affordable Google Nest Mini. However, the Google Nest Audio speaker price is slightly more than what you'll pay for the original Home.
Part 2. Google Nest Speaker: Design & Build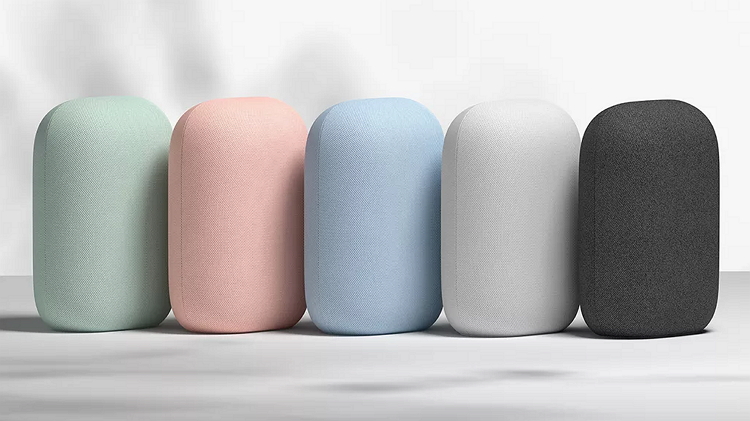 First and foremost, the Nest Audio design is entirely different from its predecessor, the Google Home. To begin with, the Nest Audio is a bit more compact than the original Google Home. It's relatively shorter than its predecessor as it sits just about 7-inches tall and 3-inches thick. This makes it effortless to place the Nest Audio than the original Home. It's also easier to stand it against walls and on shallow surfaces like your kitchen's windowsill. However, you'll still need a power socket with both speakers.
On the outside, this smart speaker is available in five color options – Chalk, Charcoal, Sand, Sky Blue, and Sage Green. It uses a smooth plastic construction, similar to what is used on the Nest Mini. It also boasts a mute switch for your mics and a charging port at the back. At the bottom of the speaker, it uses silicone rubber to prevent it from sliding around.
The front features four well-hidden LEDs for notifying you when you interact with the speaker by either adjusting the volume or talking to Google Assistant. It also has triple touch-sensitive spots at the top. The right and left corners are for adjusting the volume, whereas the middle part is for playing or pausing music. Overall, there are no visible markers on the outside.
Part 3. Google Nest Speaker: New Features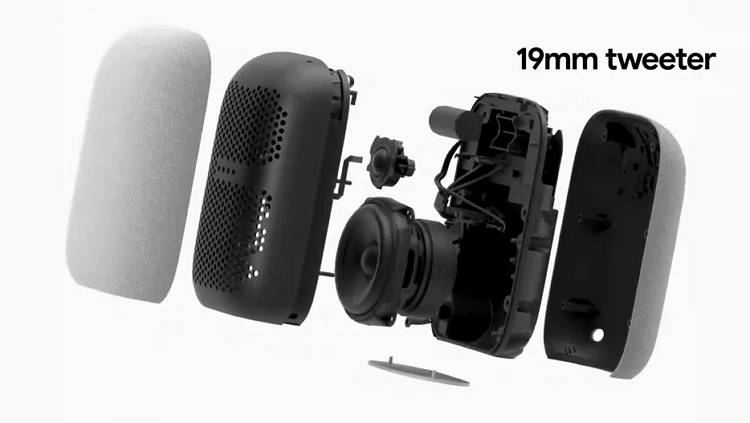 Firstly, the Nest Audio offers improved sound quality than the reliable Home. That's because of the stiff competition from Amazon Echo and Apple's HomePod, both of which offer superior sound quality than the Google Home. That said, the Nest Audio packs a 19mm tweeter and a large 75mm woofer. The firm says that this new speaker offers 50% more bass and 75% louder max volume than the original Home. Now that's quite impressive considering the $89.99 price tag.
The new Nest Audio also comes with a rebranded Google Assistant with the helpful 'Hold for Me' feature. Here's the thing; your Google Assistant will now do more than just taking basic commands. With this new function, the Assistant will hold the line for you until a representative becomes available when making a customer care call. Of course, the wake word is still 'Ok Google' or 'Hey Google.'
| Specs | Nest Audio | Home |
| --- | --- | --- |
| Color | Chalk, Charcoal, Sage, Sand, Sky | White |
| Weight | 1.2kg | 0.67kg |
| Audio formats | FLAC, OPUS, WAV, Vorbis, MP3, AAC | FLAC, OPUS, WAV, Vorbis, MP3, AAC |
| Network | Bluetooth 5.0, Wi-Fi 802.11 b/g/n/ac (2.4 GHz/5 GHz), Chromecast built-in | Bluetooth 4.1, Wi-Fi 802.11 b/g/n/ac (2.4 GHz/5 GHz) |
| Power Required | 24V | 16.5V |
| Sensors | Capacitive touch controls, Ambient light sensor | Capacitive touch controls, Ambient light sensor |
| Speaker | 75mm woofer, 19mm tweeter | 2-inch driver, dual 2-inch passive radiators |
| Processor | 1.8GHz Quad-core ARM | 1.5GHz Quad-core ARM |
Part 4. Google Nest Speaker: Works Better with Pixel Phone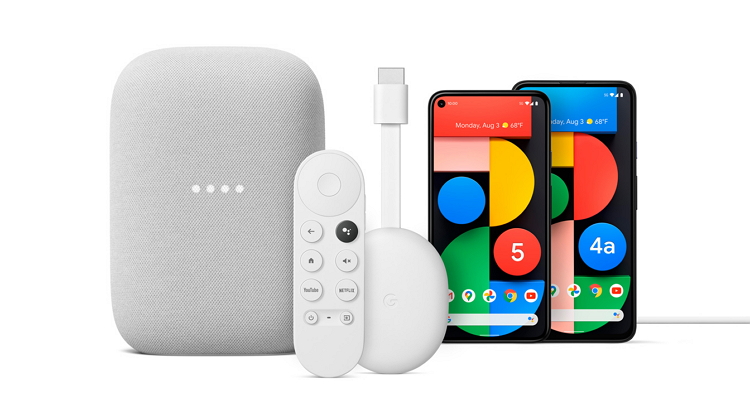 Of course, being from the same parent company, your Nest Audio speaker will work smoothly on a Google environment. So, if you have a premium Pixel phone like the Pixel 5 or Pixel 4a 5G, the better for you. Fortunately, you can still pair any Pixel phone or even iPhones to your Nest Audio speaker.
Below are the two simple methods of how to do it:
Using the Google Home App:
Step 1: Plug in your Nest Audio speaker and then connect it to a similar Wi-Fi network to that on your Pixel 5 phone.
Step 2: On your phone, launch the Google Home app and then tap Add+ > Set up device.
Step 3: Follow the in-app steps to set up devices successfully.
Using Bluetooth Settings:
Step 1: Firstly, introduce the two new devices to each other by saying, "Ok Google, enter pairing mode." Alternatively, say "turn on Bluetooth" or "pair Bluetooth."
Step 2: The Assistant will respond with instructions to connect your Nest Audio speaker.
Step 3: On your Pixel phone, open Settings and then choose Bluetooth.
Step 4: Now tap your Nest Audio speaker's name. To disconnect, say, "Ok, Google, disconnect Bluetooth."
Part 5. How to Make Super Convenient Speakerphone Calls and Broadcast Messages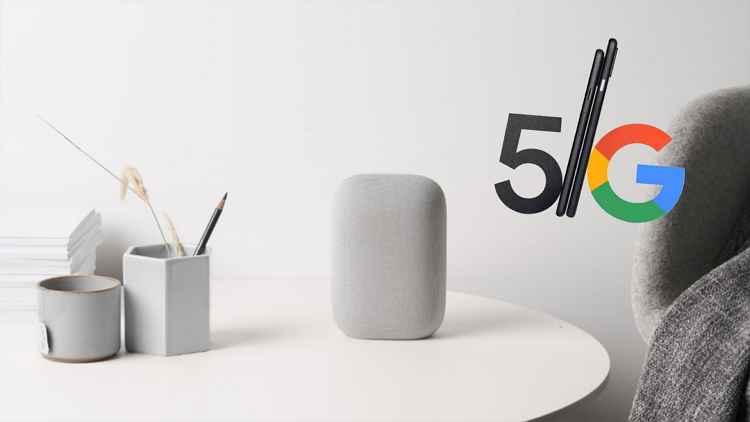 After connecting your Nest Audio speaker to your phone, you can use it to make convenient speakerphone calls and send messages. This frees up your phone for other tasks like playing games and browsing the internet. So, let's jump right in and see how to set it up.
Make speakerphone calls:
By default, Nest Audio will display 'No Caller ID' when you try making calls without syncing. To change that, do the following:
Step 1: On your Google Home app, tap Settings.
Step 2: Navigate to Services and then hit Voice and Video calls before tapping Mobile calling.
Step 3: Now tap 'Your own number' before entering your mobile number. Finish off by verifying the number.
Step 4: Navigate to the bottom of the 'Mobile calling' page and then tap the Turn On button beside Contact Uploading. All your Google contacts will be uploaded.
Step 5: Now say, "Hey Google, call mum" and enjoy your speakerphone calls. To end calls, say "Stop," "Hang up," or "End the call."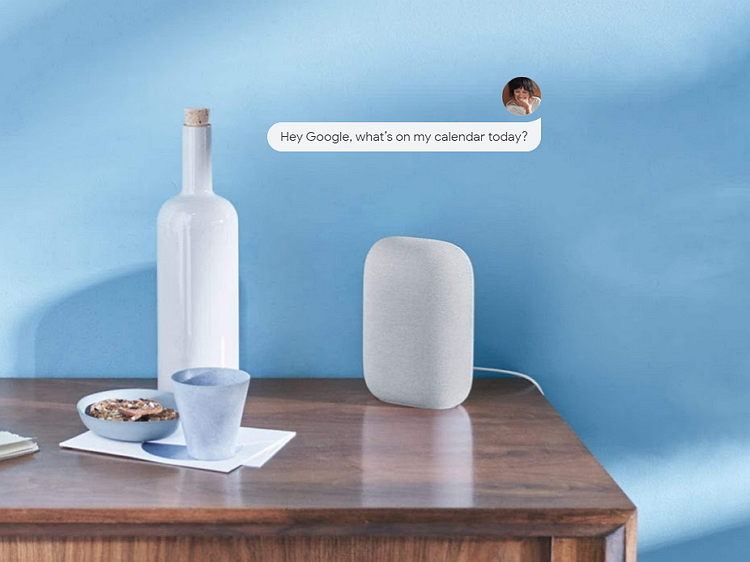 Broadcast messages:
You need to have two or more Assistant-enabled speakers and a tablet or a smartphone to broadcast messages. The message will be sent on smart speakers in your house, and if possible, you can reply to the broadcasts. Say "Hey Google" to wake the Assistant on your devices. To broadcast a message, use any of these commands:
"Broadcast [message]"
"Announce [message]"
"Broadcast to [room name]
"Broadcast to [device name]
Part 6. Where to buy: Google Nest Audio Speaker
As mentioned earlier, the Nest Audio is ready for pre-order on most online stores. The price starts at $99.99.
The Bottom Line
The Google Nest Audio is undoubtedly the perfect companion for your Pixel phone. Its excellent sound upgrade offers a fuller sound with more bass and excellent high tones. If you add in the smart Google Assistant, improved processor speed, and pocket-friendly price, the Nest Audio is arguably the best Bluetooth speaker 2020.
Pro Tip: After forking out $100 to purchase this premium smart speaker, you need to arm yourself with an excellent music playlist. That's why I recommend Wondershare UniConverter. You can then convert your music files to any Nest Audio-supported format like MP3, AAC, FLAC, etc. You can also edit music by cutting, merging, adjusting volume, and changing bitrate.
Below is how to do it:
Step 1. Open the Audio Converter tool
Run Wondershare UniConverter and then tap the Audio Converter tool. After that, drag-and-drop music files on the Audio Converter window or click the Add button to open local storage.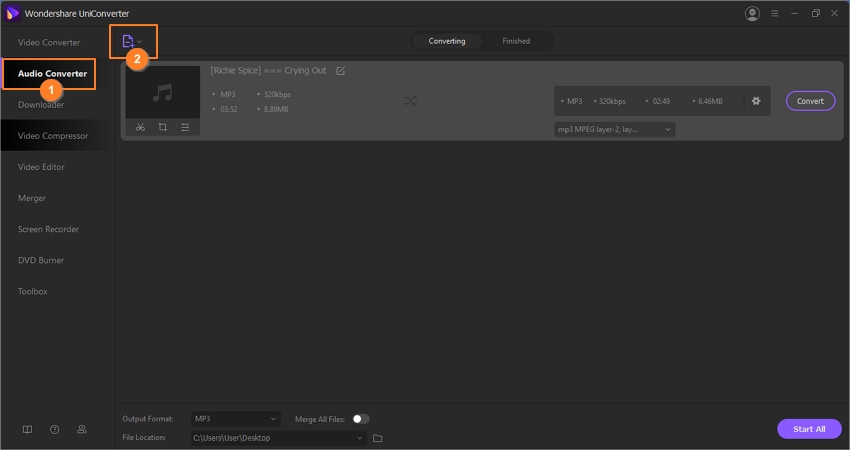 Step 2. Edit audio
Tap the Trip or Crop icon below your audio thumbnail to launch the editing window. You can now adjust volume and trim your music files.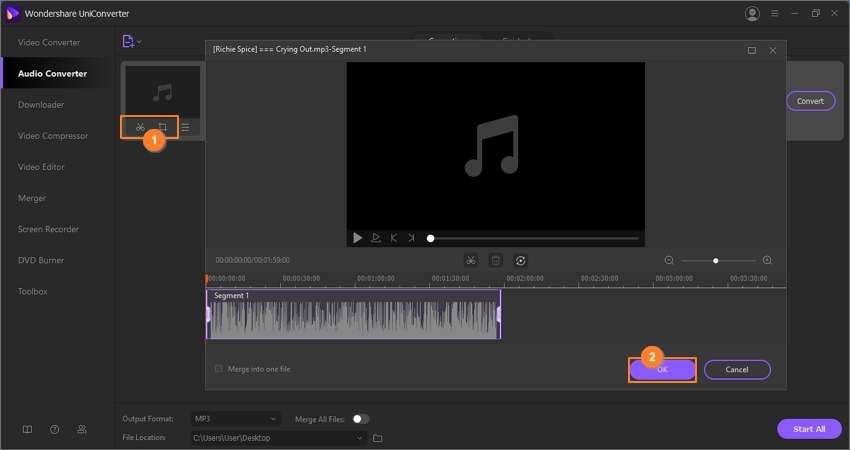 Step 3. Save file
Finally, click the Merge All Files toggle and then tap the Output Format menu. Proceed to choose a target audio file format and resolution before clicking the Start All button. Enjoy!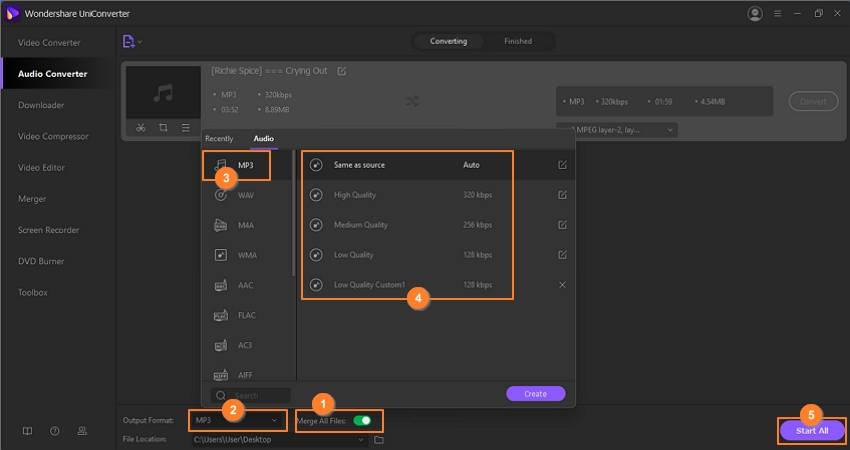 Wondershare UniConverter
Directly convert videos to MP4, AVI, MKV, and other 1,000 formats without quality loss at 30X faster speed.
Convert videos to devices such as iPhone, iPad, iPod, and Android phones directly.
Edit videos with advanced video editing functions, like trimming, cropping, adding watermarks, subtitles, etc.
Download/record videos from YouTube and other 10,000+ video sharing sites.
Burn videos to DVD or Blu-ray disc to play with your DVD player.
Support additional functions like Video Compress, VR Converter, GIF Maker, Fix Video Metadata, etc.