The technological revolution throughout the world led to the introduction of computers, eventually laptops, and followed by smartphones. This introduction soon turned out to be a mass adoption where its utility was discovered for personal to professional use. Likewise, laptops turned out to be more useful and portable, which made them an extremely effective unit as a gaming machine or a mobile workstation. Considering the needs and necessities of students, these laptops worth 1000$ or more surpass students' basic needs and usually get out of their budget. We realize considering the needs of a student i.e., basic email, word processing, and web browsing, that laptops under $500 can come very handy for them.
There various units present in the market that are under $500 and are extremely powerful in usage where they even come to compete for systems worth $1000. This article discusses the five best touchscreen laptop under $500 for saving both the lives and the suite of selecting the perfect laptop that would serve their needs and would include decent specifications worth appreciation.
Lenovo Chromebook C330 2-in-1
Display: 11.6 inches; 1,136 x 768 – 1,366 x 768| GPU: Integrated | CPU: MediaTek MT8173C | RAM: 4GB| Weight: 2.82 pounds| Storage: 32-64GB
| | |
| --- | --- |
| Price | Purchase Link |
| US$ 239 | |
| US$ 279.99 | |
A MediaTek processor, 4 GB RAM, and being a Chromebook might not operate heavy software and application. However, these features are more than enough for people who seek to cover the basic needs of web browsing and lightweight utilities. The Lenovo Chromebook might be the best touchscreen laptop under $500, considering the needs are very basic. This unit provides users with long battery life and a comfortable system to work on by providing a very sleek design and a comfortable keyboard. If users seek a 2-in-1 system, they should definitely go for the Lenovo Chromebook C330.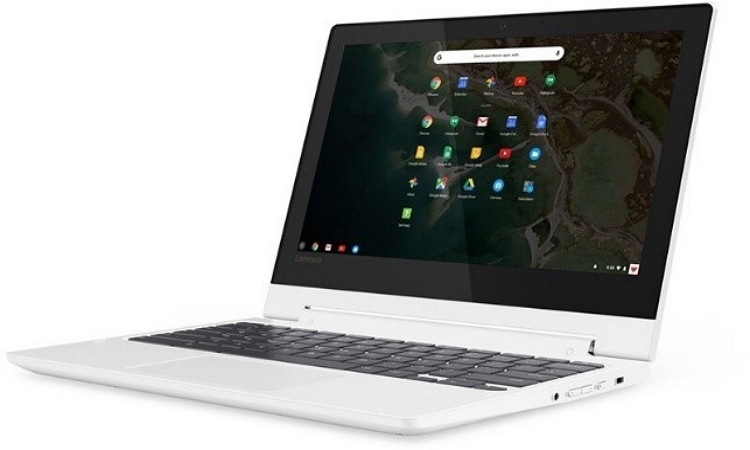 Display: 11.6 inches; 1,366 x 768| GPU: Intel UHD Graphics 605 | CPU: Intel Pentium N5000 | RAM: 4GB| Weight: 2.67 pounds
| Storage: 128GB SSD
| | |
| --- | --- |
| Price | Purchase Link |
| US$ 399.99 | |
Who would've thought of buying a laptop and a touch-screen tablet in less than $500? HP Pavilion x360 presents the opportunity for students to enjoy the decent performance and reading their books with a 2-in-1 working ability. The laptop presents a decent 6-hour battery life to work on with a comfortable keyboard and an overall system.
Music has become an important part of a student's life; however, there aren't many opportunities available in the market that focuses on providing its users with enhanced audios. HP Pavilion x360, on the other hand, offers a very crisp audio experience. However, its dull display makes the screen hardly visible in bright areas.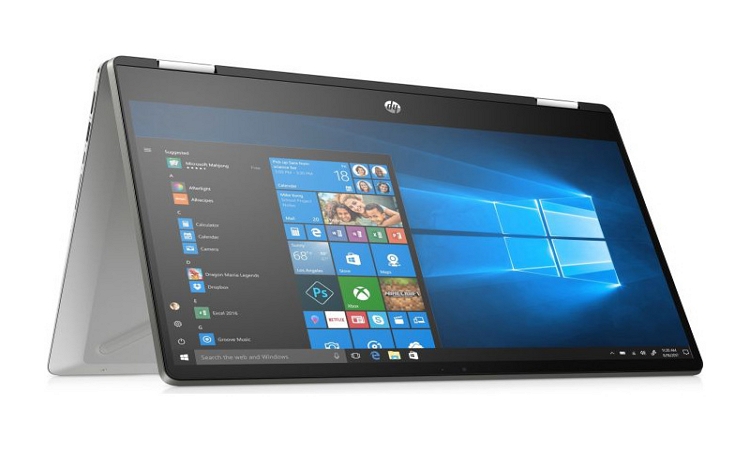 CPU: Intel Core i3-8130U| RAM: 4GB | GPU: Intel UHD 620| Storage: 128GB eMMC | Size: 14.11 x 9.69 x 0.7 inches | Display: 15.6-inch, 1920 x 1080 | Weight: 4 pounds
| | |
| --- | --- |
| Price | Purchase Link |
| US$ 499.99 | |
| US$ 495 | |
If users seek the best Chromebook in the market, HP has presented the best touchscreen laptop for students. This unit is a complete package of a big, sharp display with affordable prices under $500. It is hard to find such sleek laptops with a Core i3 processor and a very distinctive body. This laptop offers its users with exceptional battery timing and strong performance with decent numbers of ports induced within which even includes Type-C ports. However, the HP Chromebook 15 won't be that much eye-catching but definitely focuses on performance in a low budget.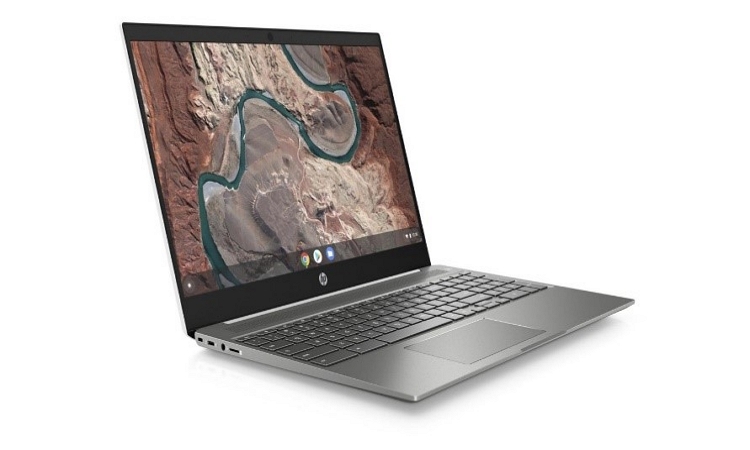 CPU: Intel Celeron N3150 – N3160 | RAM: 4GB | Graphics: Intel HD Graphics 400| Storage: 32 GB Flash Memory or 32GB SSD | Screen: 11.6 HD (1366 x 768) 16:9 IPS
| | |
| --- | --- |
| Price | Purchase Link |
| US$ 259.99 | |
| US$ 349 | |
| US$ 355 | |
| US$ 362.49 | |
Chromebooks are usually not that attractive, but Acer presented a model in the form of Chromebook R11 that turned heads while considering the budget it poses to offer. This solid model is a convertible laptop that can function for a complete day if the need is not much work-induced. Its vibrant touch display and the tent and tablet mode can make its utility expand. The exceptional speakers provide a cherry on the top for users. With such endearing features in this unit, this unit can surely pose a very definitive utility for students and people who seek laptop for light uses.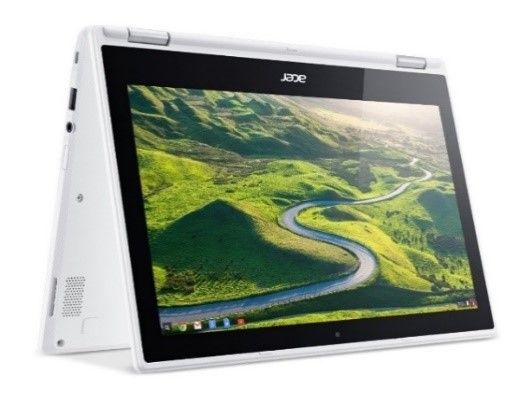 CPU: Intel Pentium N4200 | RAM: 4GB | Graphics: Intel HD Graphics 505| Storage: up to 64 GB Flash Memory | Screen: 15.6 Full HD (1920 x 1080) 16:9 IPS
| | |
| --- | --- |
| Price | Purchase Link |
| US$ 399.99 | |
| US$ 489.90 | |
Acer Chromebook Spin 15 is one of the good touch screen laptops that provides a very exceptional platform for multitasking. With a unit of extreme power, this Chromebook comes very handy for people who seek long battery lives and powerful systems. The Acer Chromebook outperforms many other competitors with its exceptional system that allows users to use heavy video editing tools, which we usually do not see in other laptops. This light-weight laptop could take on high processing tasks and execute them without breaking a sweat.
Acer Chromebook Spin 15 is one such model that can be very effective for a value below $500.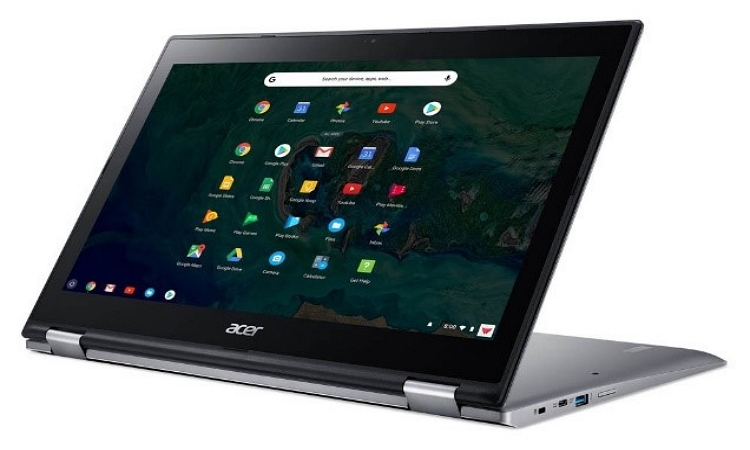 Summary
This article has discussed a very suitable list of laptops available for students for prices below $500 and provided an overview of their performances and the necessary features that would help users decide over the laptop that would suit their needs and requirements.