If your dream is to become a top musician or sound producer, then getting a live sound mixer is not an option. However, landing the best model with the right features is not a walk in the park. But luckily for you, this review post is the best place to begin your search. So, keep reading to find out some of the best live sound mixer tools of 2022.
Specs:
48 input mixing channels.
25 motorized faders.
20 AUX sends.
Perfect for studio and stage.
When it comes to the world of digital consoles, Yamaha is one of the most experienced hands around. In fact, it's TS series ranks among the most user-friendly live sound mixer models currently. That said, the TF3 is a very compact console that offers up to 48 input mixing channels, 25 motorized faders, and 20 AUX sends. The TF3 is also tailor-made for a seamless workflow in small and medium-sized venues.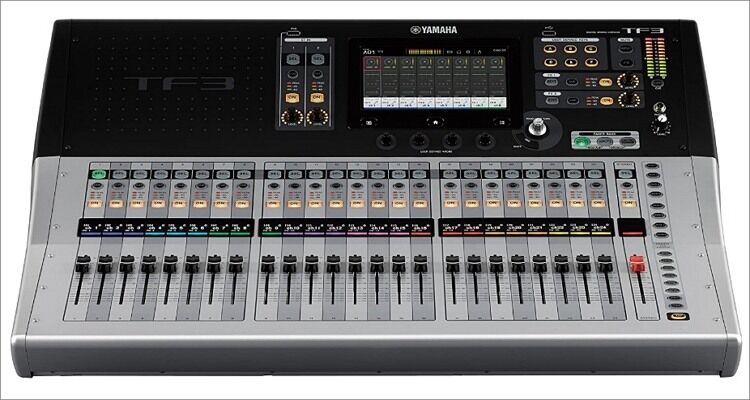 Soundcraft Signature 22 Analogue Mixer
Specs:
22-input with onboard effects.
2-in and 2-out USB support.
Smooth premium-quality faders.
Metal construction.
Soundcraft Signature 22 is another reliable audio mixer option. It boasts of an incredible dynamic range and transparency. You'll get up to 22 input mixing channels, onboard effects, and smooth premium-quality faders as the iconic Soundcraft Ghost mic preamps with super-low noise performance. The Soundcraft Signature 22 also offers two robust input and two output USB support for a seamless audio playback and recording.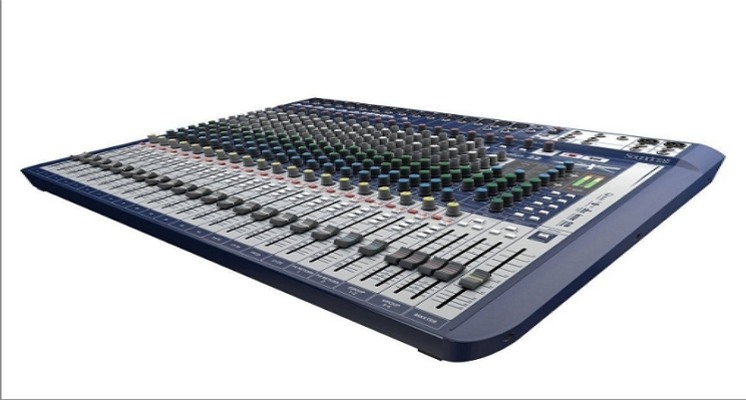 PreSonus StudioLive AR16c 16-Channel Digital Mixer
Specs:
18-channel analog mixer.
12 balanced mic inputs.
Bluetooth 5.0 input.
Switchable SD/USB playback.
The AR16c is undoubtedly an excellent mixing desk. The audio mixing interface offers up to a massive 96 kHz of high-definition mixing and recording, thereby allowing you to record all the 16 inputs and the main mix concurrently. In addition to the channels, this live sound mixer offers flexible connectivity options. It has flexible RCA inputs, 0.25" stereo input, and the all-important Bluetooth 5.0 connectivity. And of course, you can record stereo without even requiring a computer, thanks to the integrated recording software.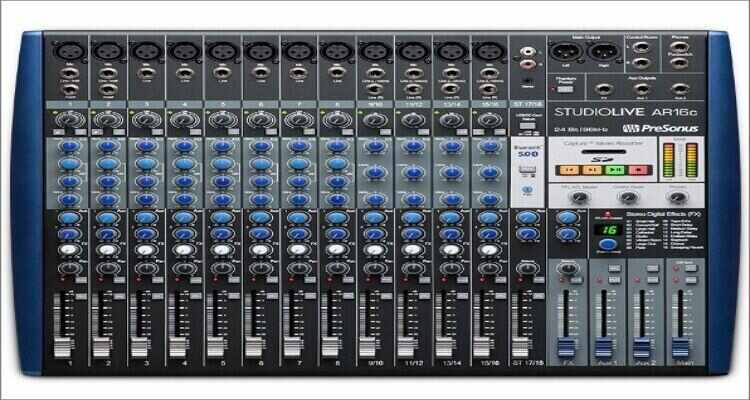 Alien & Health QU-SB Portable 18-In/14-Out Digital Mixer
Specs:
18 inputs and 14 outputs.
Remote wireless control.
32 mono and 3 stereo input channels.
32x32 USB audio interface.
The Alien & Health QU-SB is one of the most compact sound mixers currently. It has an intuitive mixing interface, allowing you full access to all the features and setup controls. Here, you'll enjoy 14 onboard outputs and 18 inputs, which you can expand to 24 outputs and 32 mono inputs using a Cat5 cable. Surprisingly, you'll also get a personal monitoring app for iOS and Android, giving you super-fast access to settings like channel processing, FX racks, USB audio control, and more.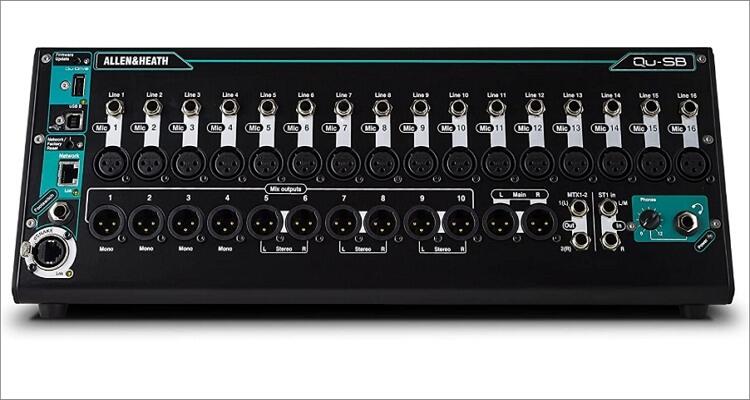 Yamaha MGP32X Mixing Console
Specs:
32 mixing channels.
Free iOS app.
48V phantom power.
Musical X-pressive EQ.
With the MGP32X, you'll get up to 32 hybrid channels that include a Stereo Image, Priority Decker, and Reveler. This will help you to handle multiple sources and situations effectively. In addition to that, you'll find two distinct studio-grade effects for the ultimate customization of your mix. For example, the REV-X reverb provides up to three high-resolution reverb effects (Room, Plate, and Hall). And yes, the iOS app offers you excellent digital connectivity to your iPhone or iPad.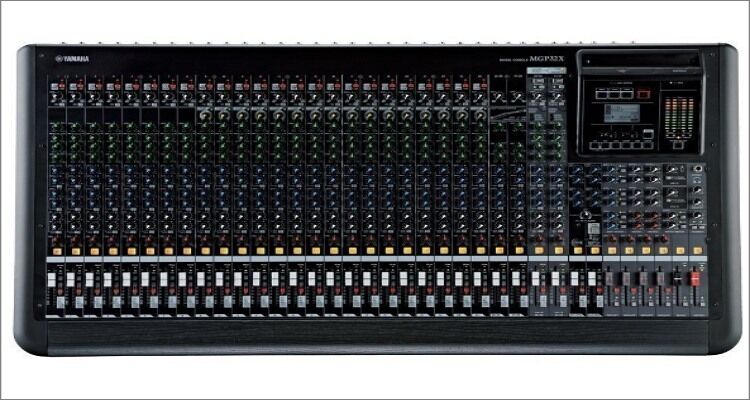 SoundCraft Ui16 Digital Mixer
Specs:
Wi-Fi enabled.
Cross-platform compatibility.
4-band parametric EQ.
31-BAND Graphic EQ.
The new SoundCraft Ui16 Digital Mixer is undoubtedly one for the future. It's Wi-Fi enabled, allowing you to control every feature on your PC, smartphone, or tablet. To add on that, it boasts of 16 XL combo mic/line inputs, which is four more than the Ui12. What's more, the SoundCraft Ui16 provides up to 31-band graphic EQ, compressors, and Noise Gate on its outputs. Not to mention the HDMI output, dual USB channels, and two XLR AUX outputs.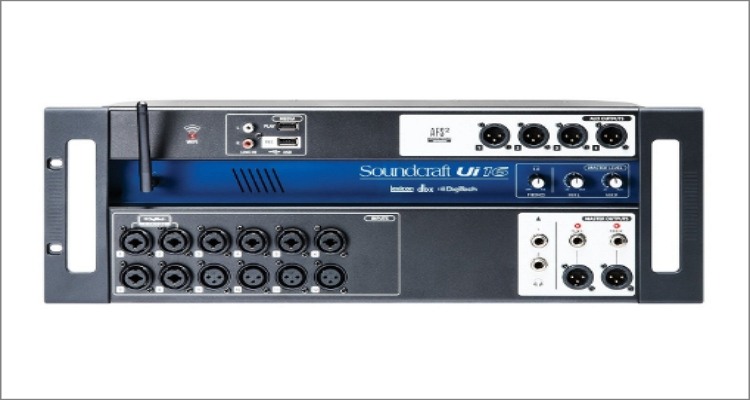 Specs:
8 high-performance mic inputs.
1 stereo headphone out.
6 balanced AUX output.
10-line input.
If you're still looking for a live sound mixer that gives you total sound control from the stage, get the RCF M18 Digital Mixer. This fully-integrated music mixing solution features zero knobs or sliders, but with all the necessary inputs. It includes eight mic preamp inputs, a stereo main out, ten-line inputs, six balanced AUX outputs, and a stereo headphone output. Surprisingly, you can plug in as many as eighteen audio channels and control the band mix from the comfort of your iPhone or iPad using the integrated Wi-Fi access.
Specs:
4-channel mixer.
Sturdy aluminum shell.
Single Mic-In support.
Stable rubber feet.
If you're on a budget, you can grab the Mitek A-B Audio Mixer Box for $59 only. This easily portable device features up to four mixing channels with a single Mic-In support. Also, the Mitek A-B comes in a sturdy aluminum construction with rubberized feet for improved stability. That's just about it!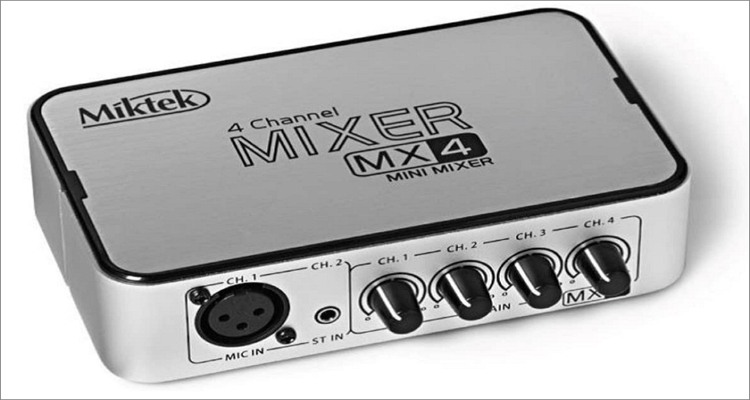 LiveTrak L-12 Digital Mixer
Specs:
12 discrete channels.
Up 5 powered headphone outputs.
14-In/4-Out USB connectivity.
12-track playback.
Coming with a 6-month warranty, the LiveTrak L-12 is one of the few digital sound mixers that have up to 12 channels (8-mono and 2-stereo). As you mix audios, you'll enjoy them on its five individual headphone output channels, which is a plus. It also offers 14-track simultaneous recording and 14-In and 4-Out USB connectivity. You can even pimp your mix with customizable reverb effects.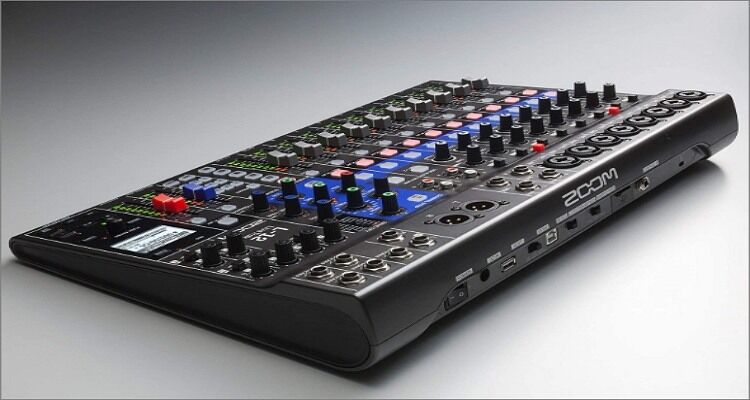 Specs:
18-input digital mixer.
16 MIDAS-designed mic preamps.
Incorporated Wi-Fi.
90-day Amazon warranty.
The final sound mixer today is the iOS/Android controlled XR18 Air Digital Mixer. It features 18-input digital mixer channels for your studio or live applications. Also, the 16 award-winning microphone preamps will record high-quality sounds for audiophiles. It doesn't stop there, though, because this sound mixer is Wi-Fi-enabled for direct operations without external routers. And, the bidirectional USB interface will allow you to record directly on iPad, iPhone, etc.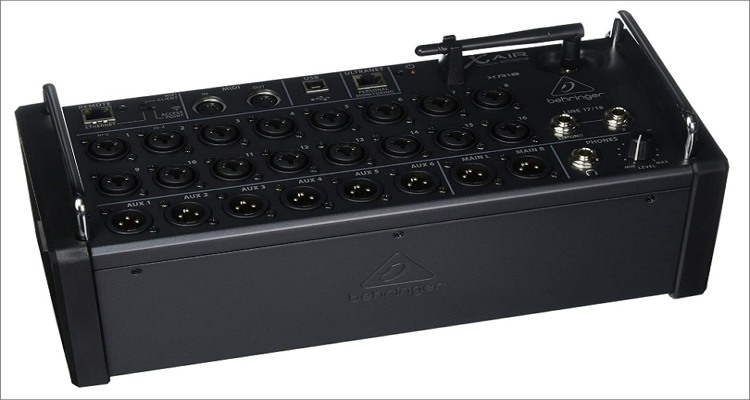 The Sum Up
With these ten recording consoles, you can record audios in any environment – be it inside a live studio or live concert. So whatever the workplace or need, you can use the above live sound mixer tools at your convenience. However, I suggest that you settle for one with at least twelve channels and some basic effect options. So, choose what works best for you.