Business management is considered as the major pillar in the establishment of a business. Though we believe that large-scale businesses have special departments to focus on customer management, small businesses usually lag the effort since they are both low on value and employees. To fulfill the purpose of keeping and managing track records, CRM software provides the essential services with the best CRM tools for managing the customers and providing business owners with a focus on growing their businesses. This article focuses on the best CRM software available with up-to-date features, which are both essential and promising for businesses.
Customer Relationship Management (CRM) software is a complete tool with the properties to collectively manage customer information, add notes onto essential data, send emails to productive and potential clientele, work to fulfill customer satisfaction along with many more available features that suit to enhance the small business owner. This software puts up a single requirement, which is to stay on the platform while performing these tasks.
We have commonly observed people using sticky notes and spreadsheets for managing their business. This not only keeps you busy in unnecessary work but proves to be inefficient and costly when it comes to business growth. To make it simple, manual processing easily leads to a direct effect on customers and, eventually, sales. CRM software comes as a profitable and essential solution to such common problems in managing businesses. It stores and accesses all the customer information required and ensures an attentive service with zero tolerance to mistakes.
While deciding over the best CRM marketing tool to work on, the user should be aware of the demands of this era. A tool provides accessibility and usability. It should also provide a state-of-the-art management system with explicit funnel management and a grand list of features and integrations, which opens up a list of options for users.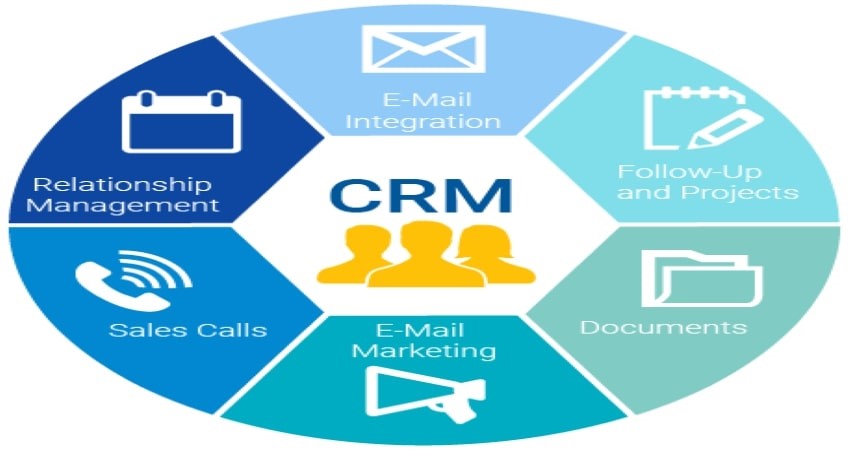 Part 2. Top 3 CRM Software
The market is filled with various versions of the CRM system with enhanced services that usually makes it difficult to select over the perfect option for the business. This article intends to discuss the three best available systems that provide a very diverse range of features for its small business owners.
It is a complete cloud-based software suite that has been designed to run a small business perfectly. In the era of 2022, cloud-based systems are considered to be the best in business. Zoho provides a powerful system of marketing and sales features with SaaS apps and online available productivity tools within a cloud-based management system. This makes it among the best CRM software for organizing contacts, marketing their brand, and providing valuable customer support. Zoho CRM integrates with existing marketing tools and capture leads by focusing on social media, segment visitors, and live-chat support. Apart from its cloud-based management structure, it comes with various features that hold importance in business management. Zoho comes with an AI voice assistant for intelligent dashboards and forecasting the trends in businesses. It provides a detailed report on data-driven decisions and ensures sales lead management to allow maximum and effective conversion. Security is an essential factor that is important in every system. Thus Zoho provides built-in security measures for the protection of client information.
It is available for free for up to three users and starts its package for advanced features at $12/month per user.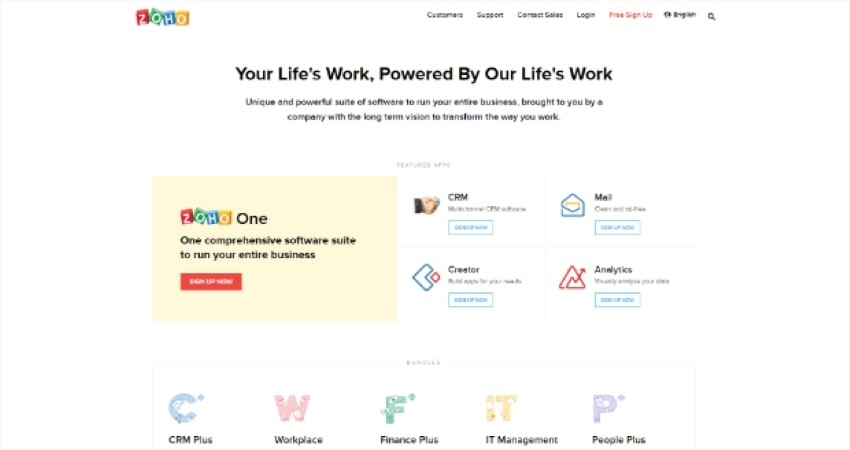 Considering the best available software in 2022, HubSpot outperforms all the other existing platforms with its cost-effective CRM solutions and effective interface. With both free and paid plans for users, it provides a very varied service as compared to the other existing services. Features such as CRM, Marketing, Sales, and Service Hubs are available for free at HubSpot. The complete pipeline is available on the dashboard screen. It provides the additional feature to view all the customer contact and information with the sales activities to determine the performance evaluation.
Considering the basic features necessary for every CRM service, HubSpot provides a personalized experience of email sequencing for leads and helps users place phone calls from the software itself directly. It stores unlimited data and integrates with other popular tools along with more than 300 applications. It allows settling contacts with custom filters, making it a perfect spot for users to get their work managed.
HubSpot is free CRM software for some basic features, yet it comes with an upgrade plan starting at $50/month.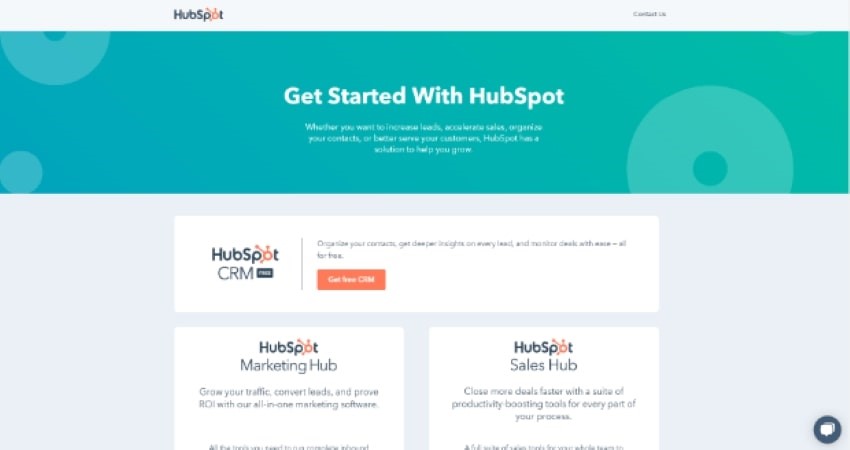 If users look for both experience and usability, Salesforce might be the perfect option for them. Being a giant in the field, it provides an intelligent marketing platform for driving more leads and sales with the help of social media platforms, emails, and digital advertisements. It comes with excessive features that provide a complete guide to small business owners on how to grow and prosper in the field. It has guided onboarding with custom dashboards and reports for automatically tracking emails and meetings for leads. Among many contemporary services, Salesforce is still known for its enterprise-level security and customer support. CRM Salesforce can be an effective tool for driving your business to heights if the users are into both market value and profitability through features.
Salesforce provides plans for small businesses starting from $25/month per user that is billed annually.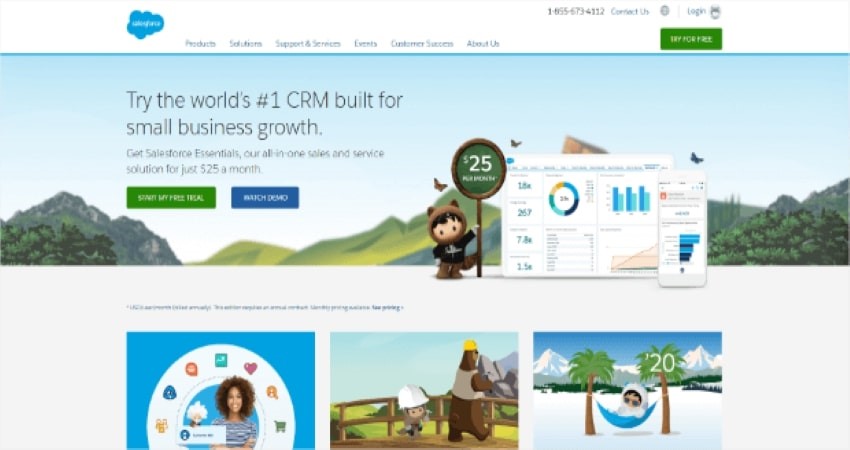 Summary
This article has provided a basic overview of the question on what is CRM software that is considered as one of the most common FAQs of small businessmen. Focusing on the best software for marketing management, it might be easy for small business owners to finalize over the best CRM service. With a comparative study on their features and the requirements of the current era, they surely make a mark in the top-level CRM services in 2022.