So, why do you need to include a TikTok quote in your video? When posting a video on TikTok, some viewers focus on the caption or quotes. Of course, this is not to say that the video content isn't important. It's just that a finely tuned TikTok quote can engage viewers more rapidly, giving you the best response possible. So, in this article, we'll discuss the best quotes for TikTok, whether you like posting sad, inspirational, or funny videos.
Part 1: 10 Best sad TikTok quotes
Sometimes you may feel sad and heartbroken. If you're a diehard TikToker, the best way to handle the situation is to seek solace from your TikTok following. If that's you, then these ten TikTok phrases will bring out the message ideally.
1. The greater you love, the greater the pain will be.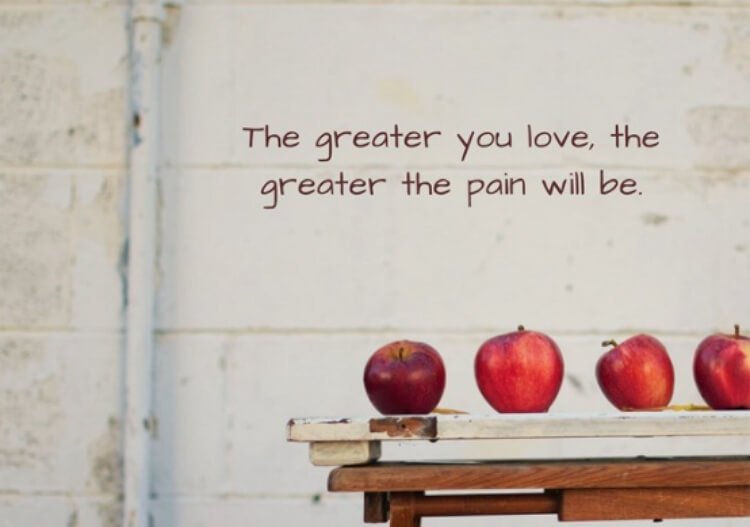 2. He who greatly trusts ends up greatly disappointed.
3. Why did I leave my job without leaving employment?
4. One day I will stop waiting and loving you.
5. All days aren't the same, you must be patient for the good ones to come.
6. There is no reason to be unhappy because life is small.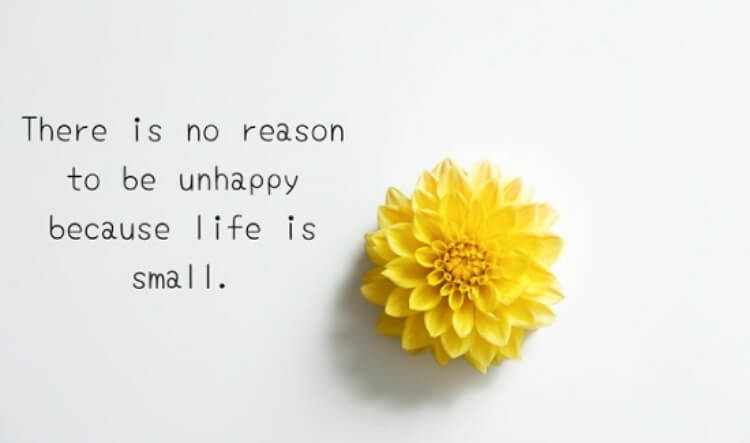 7. Always remember that there is a brighter day waiting after every dark night.
8. People will always want to associate with your success and not your struggles.
9. It's almost impossible to forget that one person who gave you memories.
10. Listen then react but don't react then listen.
Part 2: Top 10 funniest TikTok quotes
If sharing depressing TikTok quotes isn't your thing, you can try to express your humorous side with these funny TikTok quotes. In fact, using these TikTok bio quotes is one of the easiest ways to grow your following.
1. If you want your kid to listen, talk softly to someone else.
2. Think your teacher is strict? Wait until you meet your future mother-in-law.
3. I thought age comes with wisdom. But in my own case, it has come alone.
4. Boys will always be boys, and men will always be men.
5. Have you ever considered anyone driving faster than you as a maniac and slower than you as an idiot?
6. Please give me the pizza and nobody gets hurt.
7. Friday is my second favorite F word.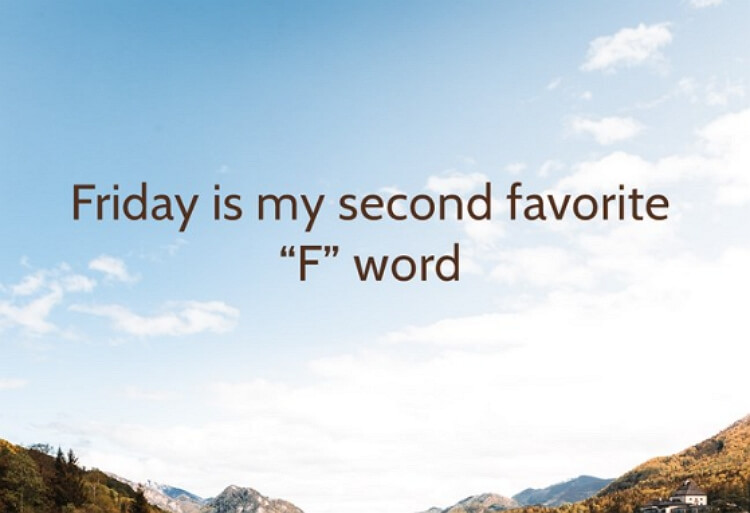 8. Don't abandon your dreams just yet, keep dreaming.
9. Videos are for adults as pictures are for children.
10. Not everyone who likes me matters.
Part 3: Top 10 iconic TikTok quotes
Those funny and sad quotes for TikTok might be good for whipping up emotions on the platform. However, you can elevate your TikTok profile to a whole new level by using iconic TikTok lines. Remember that iconic quotes can be applied to any category on this list, as we'll see below:
1. You cannot blame gravity for falling in love – Albert Einstein
2. It's not what you look at that matters, it's what you see – Henry David Thoreau
3. Do not dwell in the past, do not dream of the future, concentrate the mind on the present moment – Buddha
4. Everything I like is either illegal, immoral, or fattening – Alexander Woollcott
5. It isn't the mountains ahead that wear you down, it's the pebble in your shoe – Mohammed Ali
6. God is a comedian playing with an audience that's too afraid to laugh – Voltaire
7. Don't find a fault, find a remedy – Henry Ford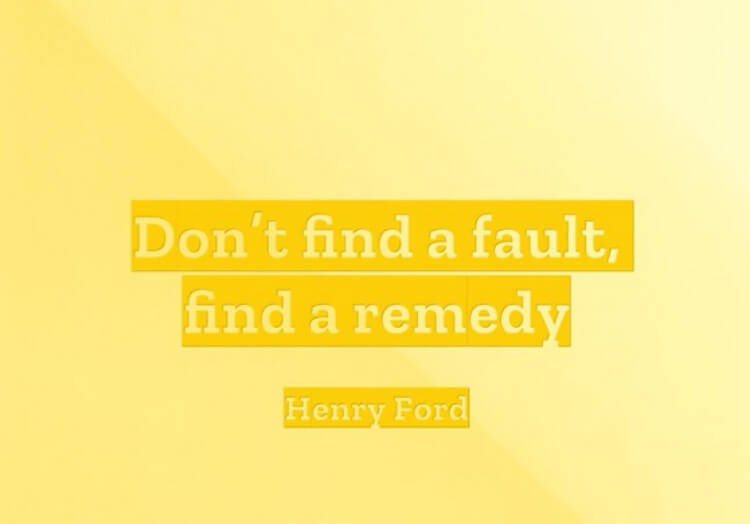 8. I don't ever try to make a serious social comment – Paul McCartney
9. Social media is about sociology and psychology more than technology – Brian Solis
10. Distracted from distraction by distraction – T.S Eliot
Part 4: Top 10 inspirational quotes
Lastly, let's wrap it up by listing some TikTok motivational quotes. With these quotes, your TikTok following will feel like achieving the impossible.
1.If you were feeling down yesterday, make sure you're up today.
2. Getting up when you're down and fighting intensely while you're struggling is what makes you a champion.
3. A river cuts through a rock not because of its raw power but because of its persistence.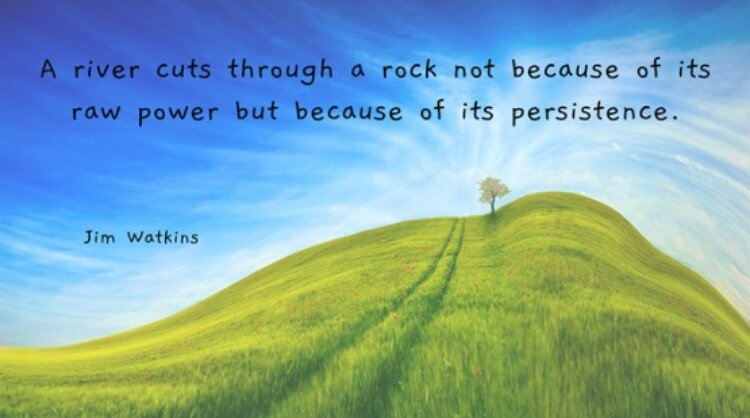 4. Never stop believing in hope because miracles happen.
5. Slow down and enjoy life.
6. Your determination today will define your success tomorrow.
7. The best mountain view is reserved for the best climbers.
8. Focus on your goals but don't forget your achievements.
9. Don't strive to be better than others but better than what you used to be.
10. Use your mistakes as stepping stones instead of carrying them around you.
Part 5: Bonus tips about the best quotes/phrases/lines/sayings for TikTok
Getting the best TikTok quotes is undoubtedly great. However, knowing how to apply these quotes to get more views is a different ballgame altogether. For this reason, I've prepared some tips to help you use the above TikTok quotes like a seasoned pro.
1. Use reliable sources
Some social media users are a funny lot. They will dig deep to verify if the TikTok quote you're using is indeed what it is. Therefore, avoid the embarrassment of getting refuted with the first comment by using something verifiable. Remember that your account can lose credibility once some nosy followers detect that you're using the wrong quote. So, if you're quoting Abraham Lincoln or Brian Solis, make sure you use the exact words.
2. Use hashtags
Hashtags are essential for getting your TikTok content discovered. If you're a seasoned social media user, then you must already know that using popular hashtags can rake in views like nobody's business. Google+ is an excellent example of where to get some trending hashtags. You can also steal some ideas from Twitter. And, of course, nothing beats copying the most trending hashtags on TikTok.
3. Meme the quote
Sharing memes on TikTok is a common practice these days. That's because memes can help content creators get some good traction on whichever social media channel they are using. But you shouldn't just post any meme on TikTok. Your meme should be at least morally, politically, and digitally correct. So, use Online UniConverter Meme Generator to create memes for your social media channels using images and GIFs. Below are the simple steps:
Step 1. Launch Online UniConverter on your phone or computer and then tap Online Tools. From there, tap Meme Generator to launch the program.
Step 2. Click Choose Files to upload your GIF or image file. As expected, you can also drag and drop files on the Meme Generator if you're using a computer.
Step 3. After the video is uploaded successfully, enter the top and bottom texts. In this case, you can insert the TikTok quotes discussed above. After that, choose to set the aspect ratio as 9:16, which is recommended for TikTok posts.
Step 4. Lastly, click Generate to process your TikTok meme with quotes. It's that quick and easy!
4. Be consistent
Another way to make sure your quotes bring home the desired results is by staying consistent. In other words, make sure the quotes you're using relate to the content theme you're sharing during that period. This will make your brand look consistent among potential visitors. For example, if you're marketing a product this month, you can change the quote to something more persuasive. Just be careful not to appear too salesy.
5. Space them up
The spacing of lines or words in your TikTok quote can make it attractive or unattractive. After typing the quotes on TikTok, try spacing the lines to see what works best. You can also extend the gaps between the words to give your quote some breathing space. And, of course, play around with different fonts and backgrounds to find one that looks most attractive. Most meme generators should help you with this.
Conclusion
In simple words, your TikTok quotes should inspire your followers to do something. They can motivate them to improve their lives or solve a particular problem. And lest I forget, you can share some TikTok quotes with us.