Although the increasing cell phone trend has made things a bit complicated for digital cameras when it comes to primary photo-taking tasks, you can still make do with a good polaroid camera. That's because a polaroid camera gives you multiple advantages over mobile cameras. For instance, the latest polaroid camera units bring high image resolutions, a prove that polaroid technology is advancing rapidly. So, to help you make an excellent pick, I've prepared this list of the most sought-after instant cameras of 2022.
Key features:
64x46 mm picture size
Viewfinder real image finder
1/60 sec shutter speed
Flashing LED
Polaroid Instax Mini 9 is one of the most affordable but highly reliable units you can find. It comes in multiple bright colors, including lime green, Smokey White, Flamingo Pink, Ice Blue, and Cobalt Blue. When taking a polaroid photo, this camera adjusts brightness automatically as flashing light helps you detect the perfect aperture surrounding. Moreover, the selfie mirror will check your framing you some eye-catching selfies.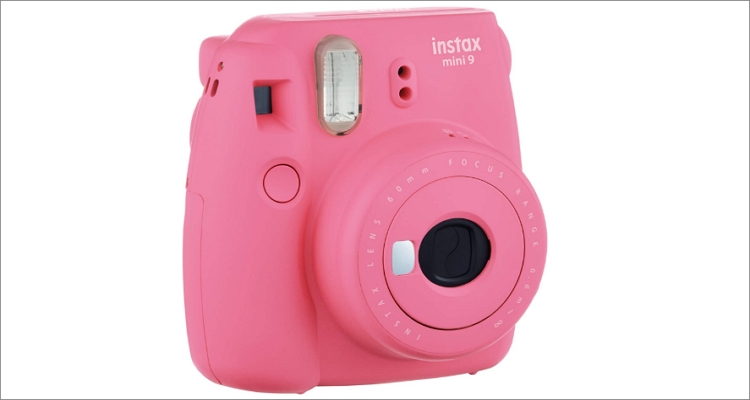 Key features:
106mm lens focal length
1100mAh lithium-ion battery
Optical grade lens
Compatible with polaroid 600 film and i-Type
Inspired by the 1977 original OneStep camera, the Polaroid OneStep 2 is a modern instant camera. It's simple to use as you just need to point, compose, and shoot by pressing the red button. After shooting, your magic will develop within 15 minutes. However, you must place the photos face-down as they prepare to shield them from light. Also, OneStep 2 uses Polaroid 600 film or i-Type, which slides seamlessly inside the base. And, the OneStep 2 features a 1100mAh high-performance battery that can last for 60 days.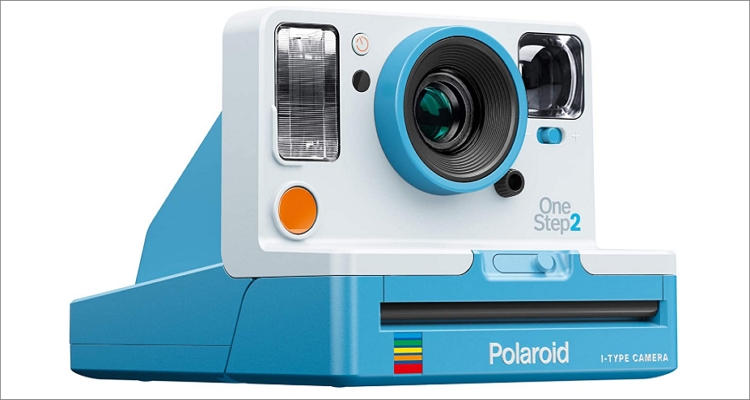 Key features:
Automatic flash
Instant printing
1/60 sec electronic shutter
Works with polaroid 300 film
Polaroid 300 is a great instant camera for any event, be it weddings, birthdays, or anniversaries. It's simple to use and produces high-quality pictures in an instant without even a printer. Loading your Polaroid 300 film is also a joy as the ten plastic packs seamlessly slot into the camera's back door. Additionally, each photo print is water-resistant and dry-to-the-touch. As for the lens, it is wide and big, providing you with some smashing images. However, the viewfinder is a bit complicated because it is wider than the lens. Therefore, photo composition can be problematic.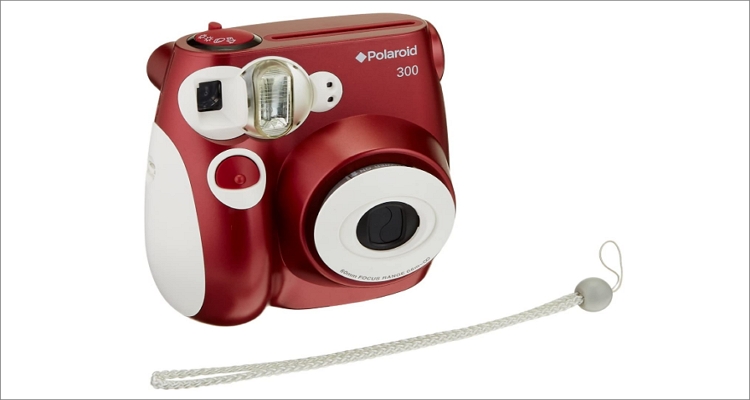 Key features:
16MP digital camera
Self-timer
Inbuilt lithium-ion battery
Automatic, dynamic LED flash
Six picture modes
The Polaroid Mint is an excellent instant camera that produces high-quality photos in a snap. It features a vertical design that mimics the way mobile phone pictures are taken today. This gives you vibrant and true-to-life images. Also, you won't have to deal with messy ribbons or cartridges here, thanks to the ZINK Zero Ink technology that eliminates frequent replacements or throwaways. What's more, Polaroid Mint offers up to six picture modes, an automatic flash, and an integrated selfie mirror.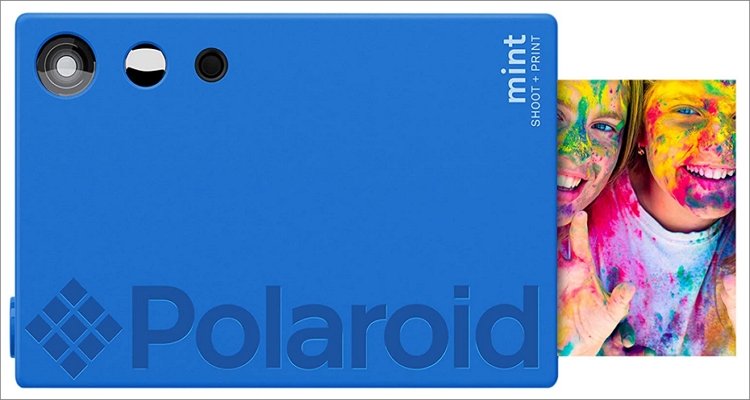 Key features:
5MP sensor
Reprint button
Peel and stick back on photos
Instant 2x3 photos
Micro SD card slot
This entry-level Canon polaroid camera was introduced to rival Fujifilm's dominance in the instant camera market. It uses Polaroid's ZINK Zero Ink print technology to produce high-res prints in an instant. The photos have a pee-apart back for turning them into stickers if you so wish. Also, the autofocus of this instant camera is excellent for the price. It does just fine focusing on moving and stationary objects, although moving images might appear a bit blurry. All this thanks to its 5MP sensor that captures photographs in 2x3.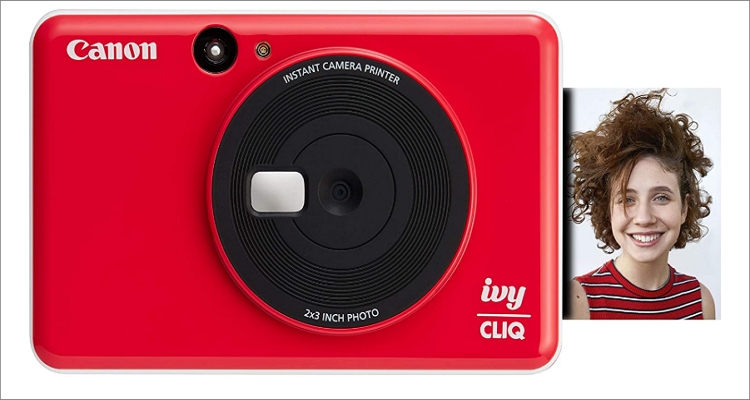 Key features:
6.2x4.6cm images
Built-in flash
30cm minimal shooting distance
60mm f/127 lens
Fujifilm Instax mini film
I consider Fujifilm's Instax Mini 90 as the best camera 2019 in this category for various reasons. It boasts of a stylish design and superior picture quality than any other instant camera on this list. It's available in black and brown and features a rechargeable battery that can handle up to ten film packs. You can also use the double exposure mode to extend creativity, although you can't bank on anything here. Meanwhile, the LCD strip will reveal your chosen settings as the viewfinder goes about its job with minimal fuss.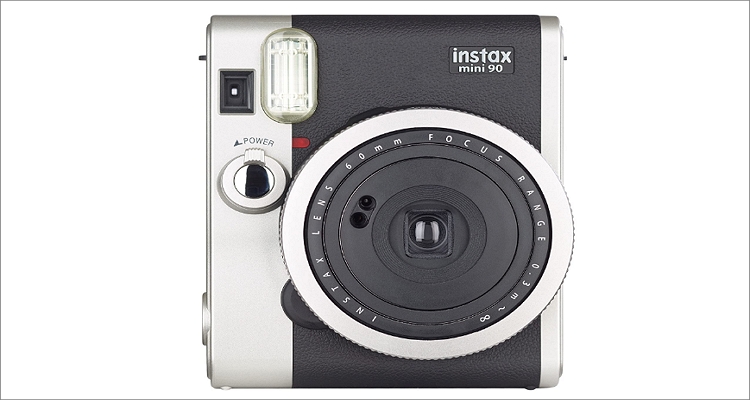 Key features:
Fixed focus lens
Automatic flash with override
Protective film shield
Lighten/darken slider
1-year limited warranty
The Polaroid 600 Round is a beautifully-made vintage polaroid camera. This living legend is user-friendly and comes in a thoughtful and intuitive design that makes it the 80s sci-fi device. That aside, you don't need to worry about the light conditions with this camera because the inbuilt flash does what it's meant to do – adjust itself according to the environment. Also, the inbuilt flash acts as a lens cover, which is a significant plus. To load a film, just push the latch forward to open the film compartment and place it inside. You can load black and white or color film. The Polaroid 600 is undoubtedly the right instant camera choice.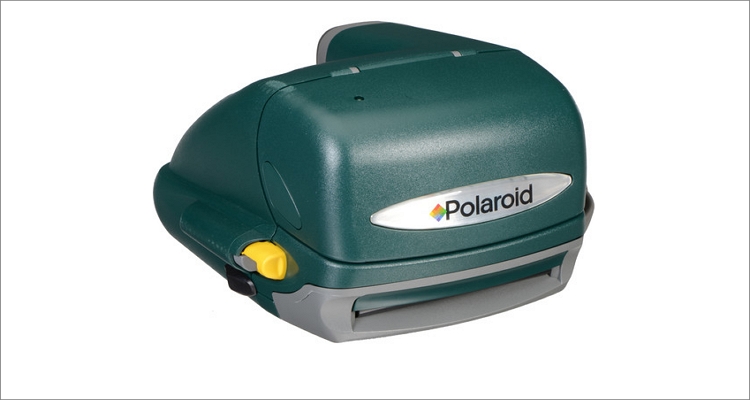 Key features:
108x88mm image size
60cm minimum shooting distance
Inbuilt flash
Optical viewfinder
Polaroid 600 and Polaroid i-Type film
Here is the new Polaroid camera designed for modern photo enthusiasts. It features a dual-lens autofocus system for superior image quality, even better than the popular OneStep 2. Another area where this camera excels is its point-and-shoot simplicity and the full-size square prints. Unfortunately, the Polaroid Now lacks basic features such as a remote trigger and Bluetooth connectivity, which you can find in models like the OneStep+. But overall, it's the best instant camera if you don't want the bothersome whistles and bells of the OneStep+.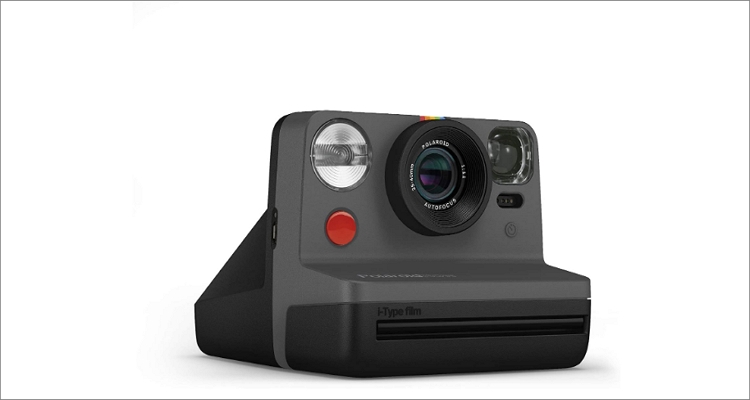 Final Words
There are tons of good polaroid camera options in the market currently. With Fujifilm models, you'll get credit card-sized prints, whereas the typical Polaroids produce square shots. We've even seen some of the leading camera names like Canon making headways in this department. And don't forget the importance of an instant film!
If you'd like to convert your camera videos to other formats for different use, Wondershare UniConverter enables you to do it effortlessly with 3 steps: Upload video from Camera to UniConverter, set output format and click on the Convert button.