Every year is always a great year, especially for PC gaming. For instance, 2019 was a blessing, thanks to the several new gaming titles. From Killer Queen Black and Crackdown 3 to Code Vein and Jump Force, we simply couldn't get enough last year. That said, we're already in the first quarter of 2020 and the expectations are high as usual. This year, we expect to see both new and long-running franchises making their way into our PCs. So, sit tight as I introduce you to the best upcoming PC games 2020.
About This Game
Release: March 20, 2020
Developer: id Software
Genre: First-person Shooter
Mode: Single-player | Multiplayer
Platform:Microsoft Windows | PlayStation 4 | Stadia | Xbox One | Nintendo Switch
Game Introduction
They say that old is gold, and the DOOM franchise proves that point perfectly. This first-person shooter video game is developed by id Software and is to be released on March 20, 2020. Here, gamers will assume the role of the "Doom Slayer," who is an ancient warrior battling some demonic characters from "Hell." Like its predecessors, the game emphasizes on attacks, so you should expect to engage the enemies more frequently and aggressively. In the process, you'll get rewards like ammo, armor, and health.
According to Hugo Martin, the creative director, you should expect twice as many demons as on its predecessor, 2016 reboot. You'll meet plenty of new rivals like the Doom Hunter and Marauder. You'll also fight enemies who have starred in previous Doom entries like the Arachnotron, Archvile, and Pain Elemental. And if you fall in combat, DOOM Eternal will allow you to respawn if you have spare lives left.
Moreover, this game features a Battlemode Multiplayer mode. In this mode, you'll play 2v1 multi-round matches as you control two demons, who duke it out against a fully loaded slayer. You'll get up to five playable demons, with more expected to come with the future free updates. The available demons that you can manipulate in the multiplayer mode include the Pain Elemental, Mancubus, Marauder, Arch Vile, and Revenant.
Overall, the reception of the DOOM Eternal is splendid, thanks to its creative campaign, combat, soundtrack, storytelling, and graphics. Apart from Windows P.C., you can also play DOOM Eternal on Xbox One, PlayStation 4, Stadia, and Nintendo Switch. In my honest opinion, DOOM Eternal is one of the best PC games ever.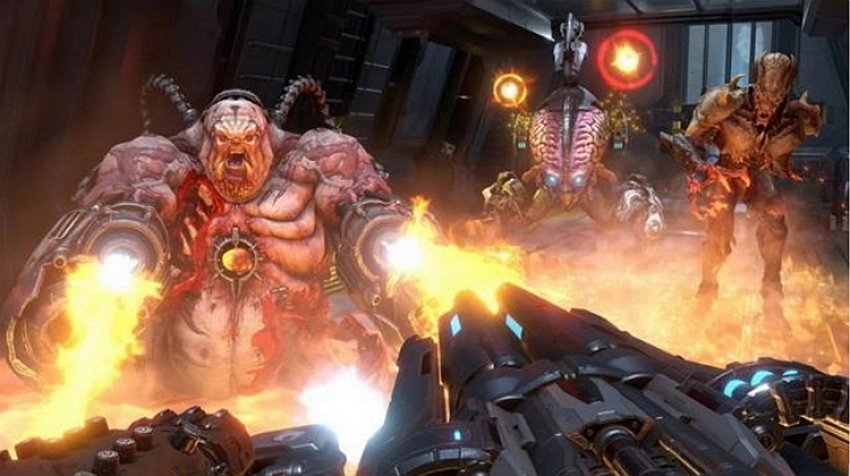 About This Game
Release: 17 September 2020
Developer: CD Projekt Red
Genre: Role-playing
Mode(s): Single-player | Multiplayer
Platform(s):Microsoft Windows | PlayStation 4 | Stadia | Xbox One | Xbox Series X
Game Introduction
Cyberpunk 2077 is another excellent game vying to control our PCs in 2020. CD Projekt is the developer of this role-playing video game and we expect to play it starting September 17, 2020. The game was developed by around 500 people and uses the REDengine 4 engine. In fact, it features more developers than popular The Witcher 3: Wild Hunt, CD Project's previous game. After its release, the Cyberpunk 2077 will be playable on Windows PCs, PS4, Stadia, Xbox One, and Xbox Series X.
Quickly moving forward to the gameplay, the Cyberpunk 2077 will be playable from a first-person or third-person perspective. The game setting is about the open-world metropolis Night City. The city has up to six regions to explore, including Watson, Westbrook, City Center, Heywood, Pacifica, and Santo Domingo. Even more, you can go ahead and explore the city's surrounding area called the Badlands.
Here, you'll be mercenary "V," whose body, voice, hairstyle, background, and face are customizable. V will explore the open-world city by using either a vehicle or on foot. As you do so, you can take up either the first-person or third-person view. And if you commit a crime such as knocking down pedestrians or vehicular collisions, the Law Enforcement will deal with you accordingly.
Meanwhile, you can assume various characters, including Techie, NetRunner, and Solo. Gamers can also add several perks to their roles, including handguns, shotguns, blades, rifles, snipers, and more. And to make it more real, you'll own an apartment where you can fetch weapons, use computers, get dressed, as well as use it as a garage.
All in all, Cyberpunk 2077 is an exciting shooter game that I can't wait to get a copy of. If you still doubt, check out the E3 2018 winner of the Best PC Game, Best Xbox One Game, Best Game, and Best Role-Playing Game awards.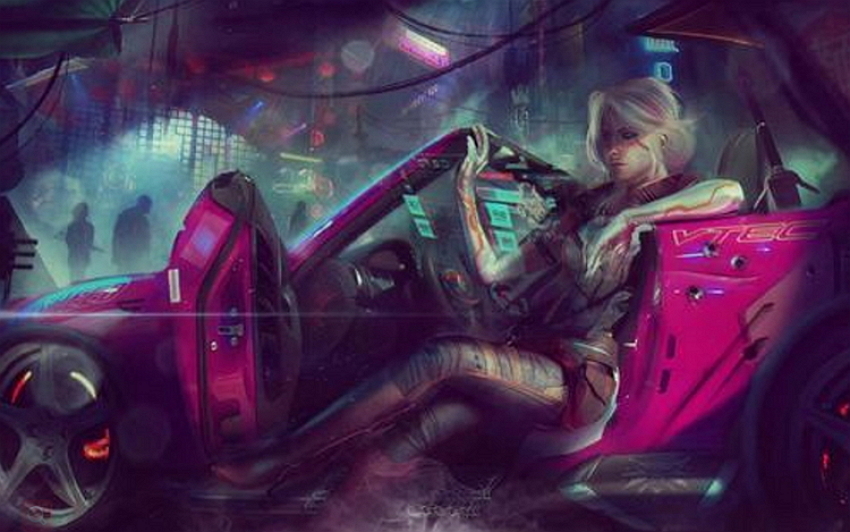 Mount & Blade II: Bannerlord
About This Game
Release: March 30, 2020
Developer: TaleWorlds Entertainment
Genre: Action role-playing
Mode(s): Single-player | Multiplayer
Platform(s):Microsoft Windows
Game Introduction
Okay, TaleWorlds Entertainment started teasing us about this game over seven years ago. It was announced back in September 2012 that the game was already under development. That was followed up by 13-minute gameplay in June 2017 at the E3 2017. It was, however, on August 20, 2019, that TaleWorlds announced its plans to release the early version of this much-anticipated game in March 2020. But now that the time is finally here does the game live up to our expectations? Let's find out!
The Mount & Blade II: Bannerlord gameplay is based on Calradia - a fictional continent. The storyline is about the declining Calradic Empire, which is analogous to the great decline of the Roman Empire. In this game, the architecture, armor, clothes, and weapons of the opposing factions mimic the real-world 600-1100 A.D. You'll also get up to eight significant camps with competing goals.
That aside, this game requires players to build a party of loyal soldiers to drive their interests. You'll perform quests on the campaign map as well as go to battles alongside your troops. However, Bannerlord sieges are more tactical compared to its predecessor, Warband. For example, you'll need to construct and strategically position several siege engines before a battle. This way, you'll catch the enemy unawares.
It also goes without saying that the Bannerlord features a robust multiplayer mode. Here, players will engage in battles with each other on several game modes and maps. Sadly, the multiplayer mode will be strictly battle-based and separate from the campaigns. But fortunately, TenWorlds intends to introduce a multiplayer campaign in future updates. Frankly, I can discuss the Bannerlord all day.