Cameras are an important part of our lives, where we have integrated them into our general needs of daily lives. They are used for capturing memories that could be cherished after a good load of years, with something for people to laugh on in olden times. By keeping a personal along with professional use of cameras, they are continually enhanced and developed where many different approaches in cameras are being tested. Among these technical advancements, 360-degree cameras are something that is referred to as unique and special in camera technology. A full 360-degree view can be recorded with a spherical view of the users with the help of this special camera. With the ability to create unique video and stills that can be observed as virtual reality content or even integrated with regular flat videos, 360 cameras can supposedly provide much to its users. However, the technology is still under development, and 3D imaging is being supposedly added into these cameras as one major feature.
There are many cameras available in the market with efficient specifications. However, it usually gets difficult for users to decide over the best camera that would suit their needs and budget. This article discusses the 6 best 360 cameras with their specifications that make them intuitive for letting users do not waste their investment over a good camera.
Weight: 163g | Waterproof: 5m | Stills resolution: 16.6MP | Dimensions: 64 x 69 x 40mm | Video resolution: 6K/5.6K stitched | Memory: MicroSD | Battery life: 78mins (5.6K) | Mount: Flip-out mounting feet
| | |
| --- | --- |
| Price | Purchase Link |
| US$ 487.99 | |
This camera has been produced with the basic aim of 360-degree action; however, it can be used by anyone. It provides a very solid application experience where users can record the video and forget about its framing, which can then be easily edited with the help of the application. Though it doesn't provide users with the 4K video capture, it still promises great-looking dynamic clips and enhances the concepts of video production.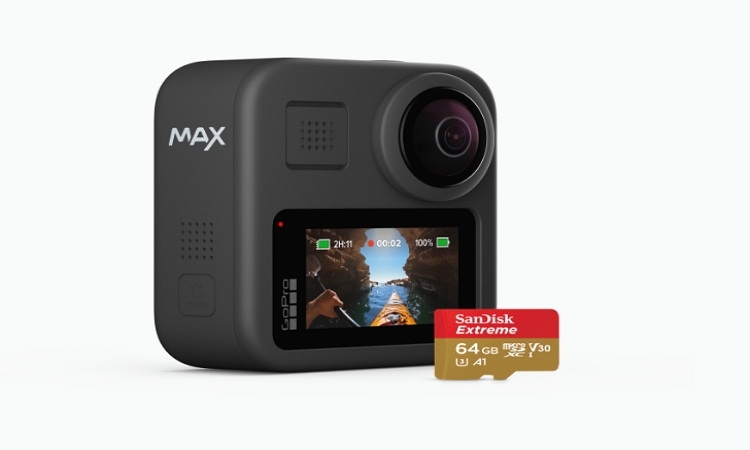 Weight: 245g | Stills resolution: 29.5MP | Dimensions: 145x57x33mm | Waterproof: No | Video resolution: 7.7K | Battery life: 90mins (claimed)| Memory: 64GB internal, SD card slot | Mount: Tripod |
| | |
| --- | --- |
| Price | Purchase Link |
| US$ 599.99 | |
If we talk about image quality that is being offered in 360 cameras, Kandoo QooCam provides the best experience in the shape of 8K resolution in cinematic standards. With a CMOS sensor and a 10-bit color property, this camera is a peerless option in the 360-degree cameras. It even allows capturing slow-mo videos in 4K quality at 120 fps. Kandoo QooCam allows users to take a high leap in video recording.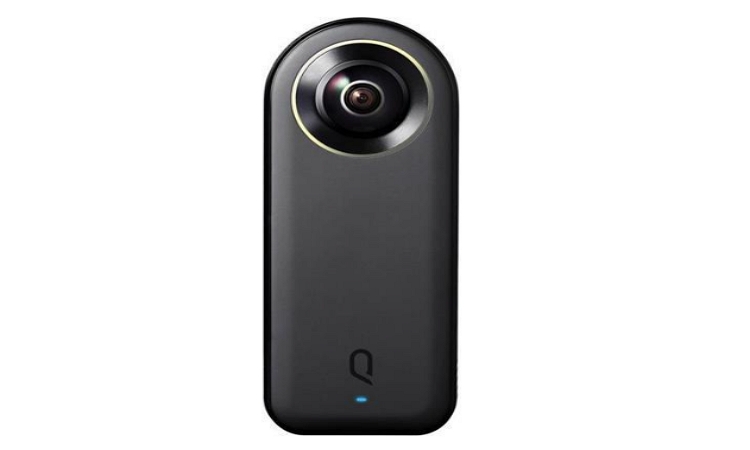 Insta360 ONE R Twin Edition
Weight: Not specified | Dimensions: 72 x 48 x 32.4 mm| Stills resolution: Not specified | Waterproof: 16 feet (optional housings also supported) | Video resolution: 5.7K | Battery life: Not specified| Memory: MicroSD | Mount: Bespoke mounting bracket
| | |
| --- | --- |
| Price | Purchase Link |
| US$ 299.99 | |
This product is an indication of the successful future of 360 cameras. With a twin feature property in the camera, it provides two different lenses that are swappable. One lens provides a straight 4K experience, whereas the other lens is a 360-degree with 5m of waterproofing and AI-powered algorithms that makes shooting the videos quite automatic and impressive. This twin edition camera is one of a kind and can be a good purchase for effective shooting.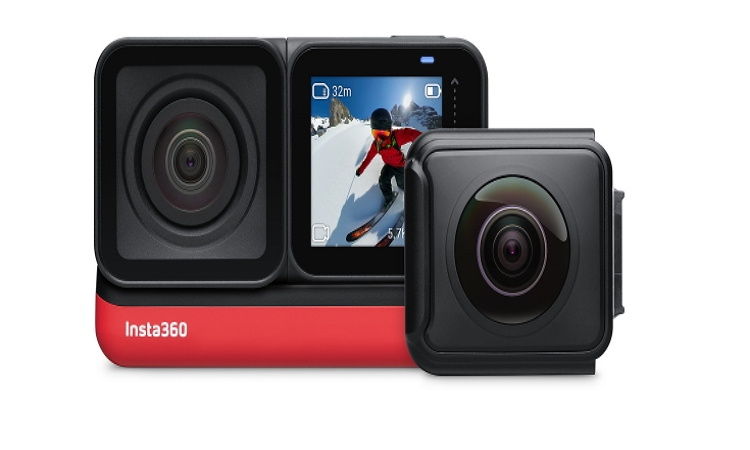 Weight: 212g | Dimensions: 152 x 56 x 39mm| Stills resolution: 18MP | Waterproof: Only with case (30m) | Video resolution: 5.7K | Battery life: 1 hour | Memory: MicroSD | Mount: Tripod socket
| | |
| --- | --- |
| Price | Purchase Link |
| US$ 398.99 | |
Vuze XR is another two-in-one camera that is available at a very good price. However, it also keeps a good eye on the performance that it should provide to its user. It can shift itself from the 360 modes to 180-degree mode under a single button with an option of image stitching and live to broadcast. Its application provides greater control over the creativity that can be created using the camera.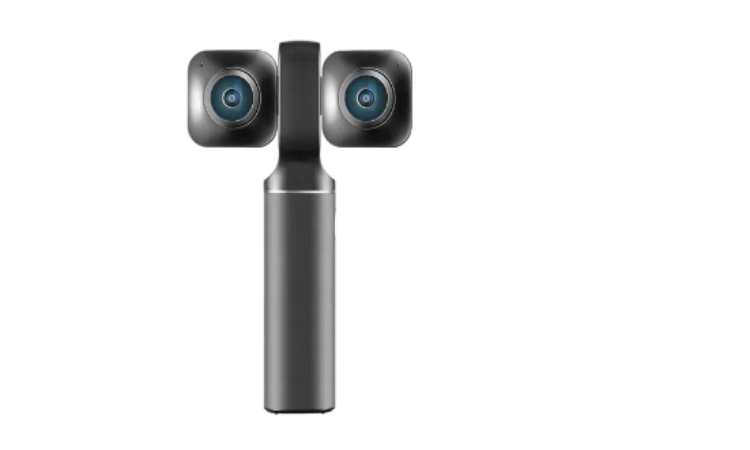 Weight: 160g | Dimensions: 39.0 x 59.3 x 69.8mm| Stills resolution: 15MP | Waterproof: 10m | Video resolution: 5.7K| Battery life: 65mins | Memory: MicroSD | Mount: Various, via supplied cradles
| | |
| --- | --- |
| Price | Purchase Link |
| US$ 759.76 | |
Garmin VIRB 360 is a camera that has been created for perfect professional use. Users who have to work over a project daily or video capturing opportunity should definitely look over this product, which provides a 10m waterproof ability and a Hyperframe Director editing for adding smooth pans and change in view angles. With its GPS and G-Metrix sensor, it can be accounted for as the best outdoor 360 camera.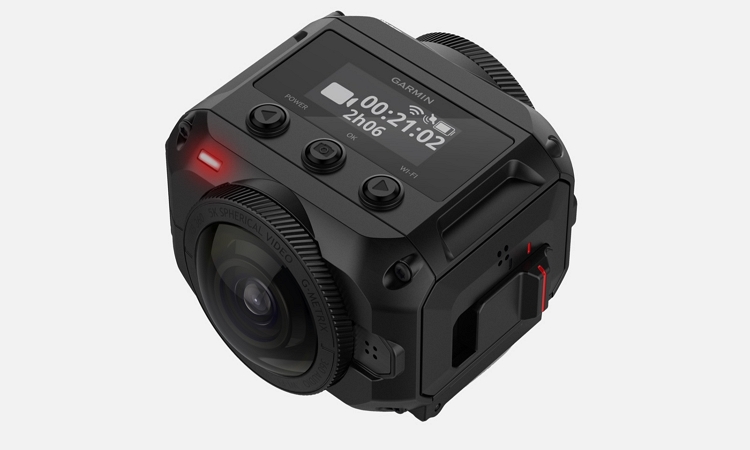 Weight: 220g | Dimensions: 74 x 75 x 40mm| Stills resolution: 18MP | Waterproof: 5m | Video resolution: 5.2K | Battery life: Not quoted| Memory: 2x MicroSD | Mount: GoPro
| | |
| --- | --- |
| Price | Purchase Link |
| US$ 209.99 | |
This camera, though old, is still a counterpart to Garmin's VIRB 360 for its simple control and slim body representation. It provides waterproofing till 5m along with an OverCapture feature for effectively extracting flat Full HD movies from the spherical footage that is being recorded. GoPro has provided a very user-friendly application for controlling the camera along with enhanced connectivity for making capturing propositions easier and convenient.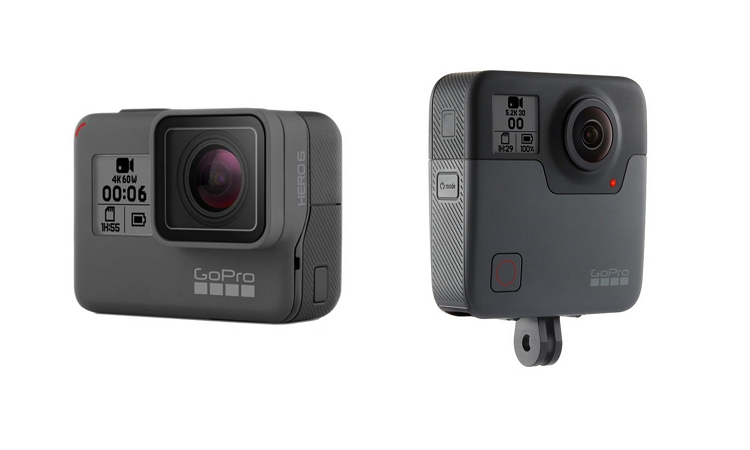 Summary
This article has provided an overview of the 6 Best 360 Cameras that can capture great spherical footage and allow a very user-friendly application with their enhanced features. This would surely help users finalize over a specific camera that fulfills their needs.