Artistry on the computer is getting familiar with the introduction of several gadgets that provide users with the option to enhance their skills. Apart from these gadgets, there are top-quality programs that are available for improving artistry skills. They are destined to provide users the platform to create exfoliating artwork and animation. The problem lies in the selection of the best 3D modeling software that matches the skill set, style, and budget of the user. Furthermore, what matters is the desktop strength over which the user desires to perform digital art. Before finalizing the perfect option for developing heart-wrenching and catchy portraits, the user should invest in developing the perfect desktop that would prevent their experience to lag while displaying the complex 3D scenes. This article will provide users with the best paid and free 3D modeling software while generalizing the option for beginners and professionals alike. Eventually, this comparison would help them finalize the option that would perfectly fit their up-skill or seasoned skill-set.
There are many available options when we talk about software providing features for 3D modeling to users. To make things easier for people while selecting the platform of their choice, this article states the six best software for 3D modeling that will help users to kick start their creativity.
Houdini by SideFX is one of the most widely used software in the VFX industry for allowing users to create exceptional 3D imagery. Why is Houdini a choice in VFX users? It offers unprecedented power, control, and flexibility while using the node-based procedural approach, which makes many digital users satisfied with the platform to work on. The level of power and agility this platform offers is very tricky to grasp. Thus novice categories might not apprehend this platform to its fullest. This is why SideFX introduced Houdini Apprentice, a free version that provides students, artists, and people who are new into this industry, the space to develop their skill. Houdini is available in different packages, with different toolsets, fitting the needs of the users.
You can download Houdini by clicking here. URL: https://www.sidefx.com/buy/#houdini2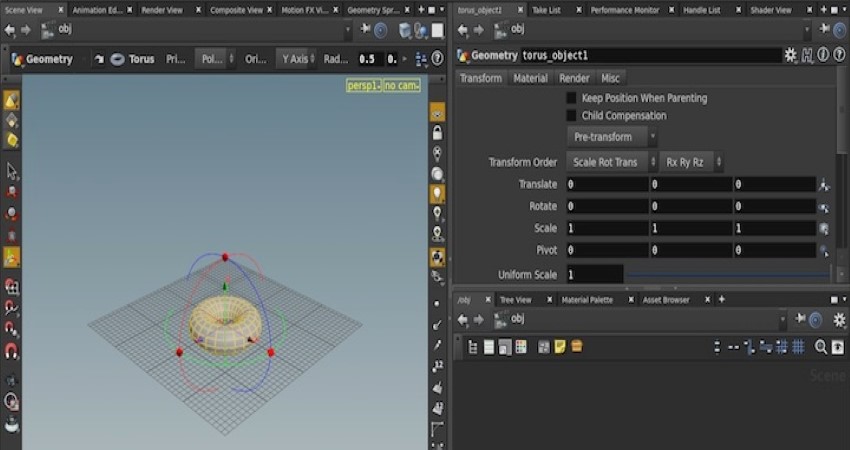 Autodesk developed a single PC-only 3D computer graphics program that has been practically utilized for TV and feature film productions. It was also used in the applications of architectural and product visualization.
Autodesk developed a stance to provide users a more comfortable platform to learn on. With similar toolset for 3D modeling, this 3D modeling software provided additional variants for fluid simulations, character rigging, and animation. Autodesk made modeling procedures easier for new 3D artists, using direct manipulation and procedural modeling techniques with a massive library offering different modifiers. This software is available for a price, initially. However, students who wish to learn the skill set can download their free version while users can also download their 30-day trial version to understand its approach in 3D modeling.
Download Autodesk 3ds Max from here. URL: https://www.amazon.in/s?k=Autodesk+3ds+Max+2009&ascsubtag=cbq-1303151689948248300-20&tag=georiot-in-default-21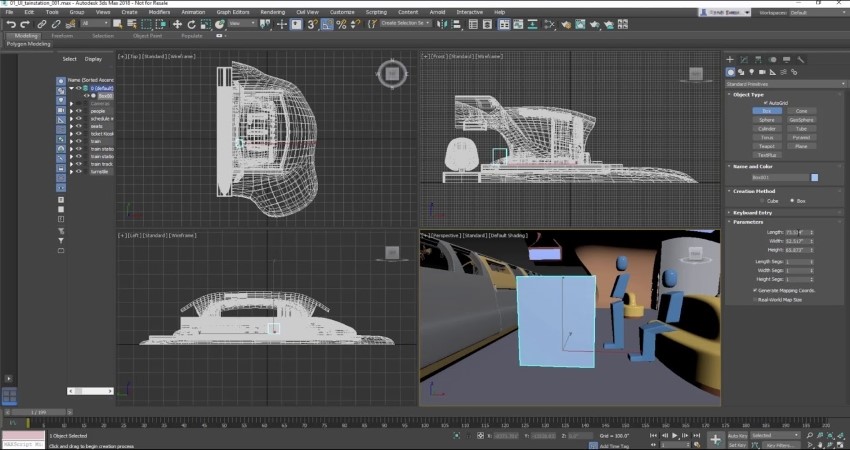 If we talk about the best 3D modeling software to date, Maya presents an unrivaled set of tools and features for 3D artists. However, this application is not based on users who are new in the field; neither this application has been produced with the objective of teaching. Its extensive application has a complex toolset with proper features suiting to animation or VFX industries. People who desire to build their profession in modeling, texturing, lighting, and rendering should definitely sign up for Maya.
With power comes a high price. Maya is not a simple platform that comes at an ordinary price. It comes with a cost that equates its tools that are being offered.
You can download Maya by clicking here. URL: https://www.amazon.in/s?k=Autodesk+Maya+2015&ascsubtag=cbq-4345573336216215000-20&tag=georiot-in-default-21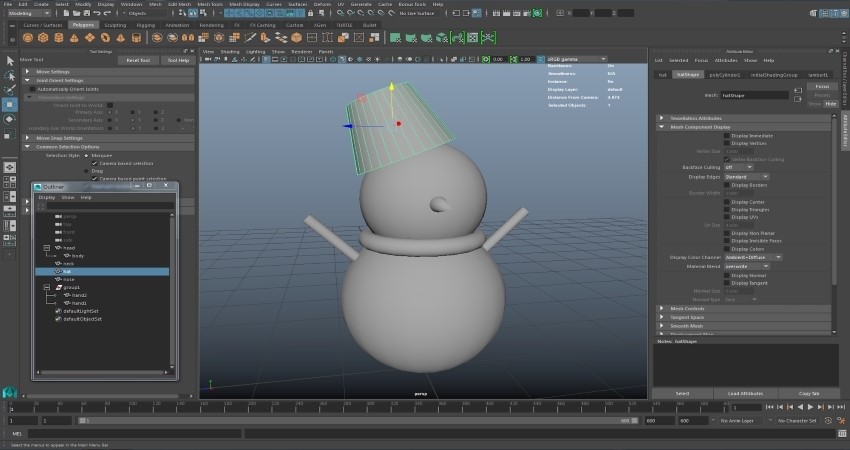 Cinema 4D has been across the market for quite a lot of years and has made a mark in the domains of motion graphics, visualization, and illustration. Users have referred this application to provide the shallowest learning curve, out of many other 3D modeling software. It allows us to add more functionality with its inexpensive plugins. It induced features such as volumetric modeling, which makes design and illustration much easier for users. A full version of Cinema 4D R20 is available in a pretty expensive license, whereas its free version doesn't provide users with a varied list of features.
Access Cinema 4D R20 by clicking the link. URL: https://www.maxon.net/en-us/sites/new-in-release-20/overview/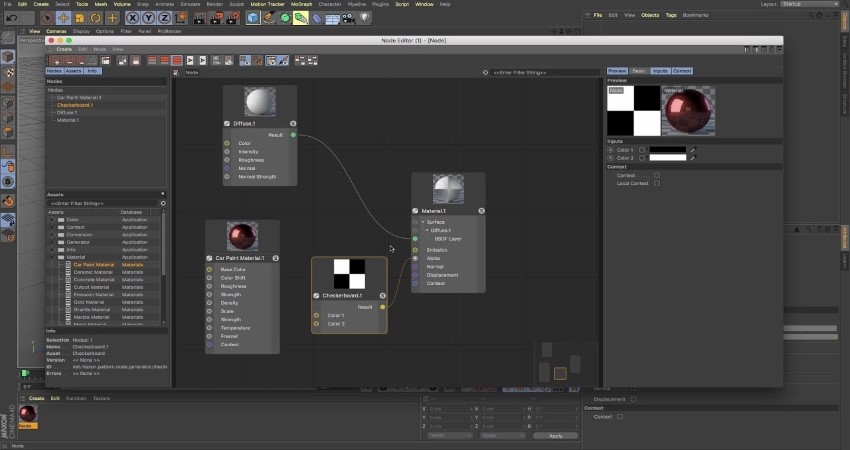 This software came into the market as a basic subdivision surface modeler, yet it developed itself as a complete digital content creation application in no time. With implementable tools and a user-friendly environment, Modo is a very excellent tool that has provided users with a solid rendering system. Modo holds its tools down to develop serious and stunning artwork, yet some portions lack development in its tool. Modo is also available on trial, whereas users can buy its subscription packages, as it suits them.
You can download Modo from here. URL: https://www.foundry.com/products/modo#editions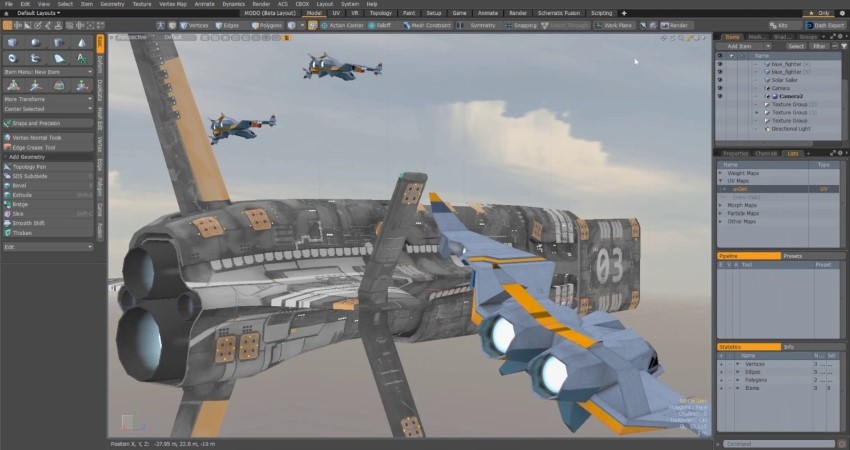 Blender 2.82a
Blender 2.82a is another free 3D modeling software that has gained a spot in the 3D modeling market with its open-source program. Users who are low on budget can definitely try Blender for modeling, texturing, animating, and rendering their work. A free application that provides a very catchy user-interface with a high-quality viewport and a very elaborative feature set is the perfect place to either start or improve your work when you are low on budget. With no price tags, this software allows users to create content comparable to any other 3D modeling software.
Download Blender 2.82a from the following link. URL: https://www.blender.org/download/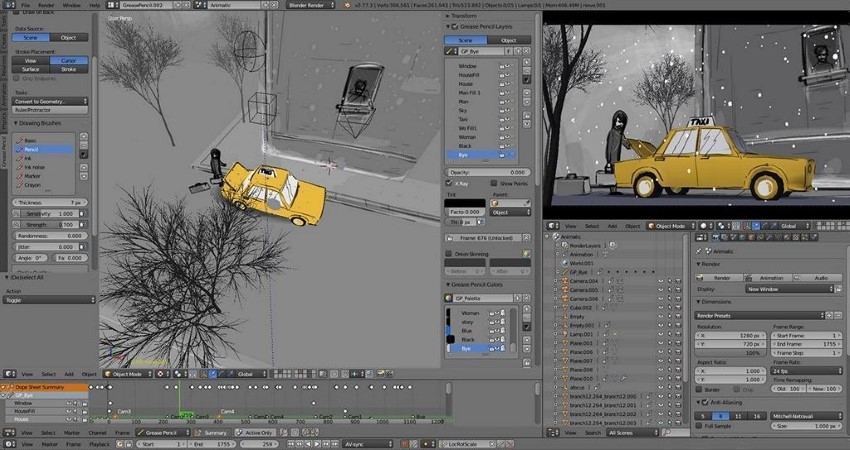 Summary
This article has provided a detailed introduction to various 3D modeling platforms that provide explicit features for developing creative artistry. The article also focused on bringing into different light software that can suit both the novice and veterans of this industry. A critical overview of these platforms will help users decide over the best platform to get their 3D modeling done.