Want to learn the best YouTube thumbnail download method? Well, this is the right place. Today, YouTube users can download their thumbnails with just one click and use it on their blog posts or share it with friends and family on social media channels. So in this article guide, we'll be discussing how to thumbnail save a YouTube video with simple steps.
Part 1. How to Download YouTube Thumbnail in Just One Click
YouTube Thumbnail Image is the best method to download an engaging YouTube thumbnail image. It's super-simple to navigate, fast, and free. Here, you don't have to install any plugin or software on your computer or mobile device because it works smoothly on any updated web browser. After importing your video, YouTube Thumbnail Image allows you to choose a picture size or resolution from up to four options. The available dimensions include 1920x1080 (HD), 640X480 (SD), 480X360 (HQ), and 320x180 (MQ). And lest I forget the friendly 24/7 customer support.
Step 1. On your web browser, visit YouTube and select a video you'd like to extract thumbnail from. Copy the video link after that.
Step 2. Still, on your browser, open YouTube Thumbnail Image and paste the video link on the space provided. Click the Search button to start uploading your video.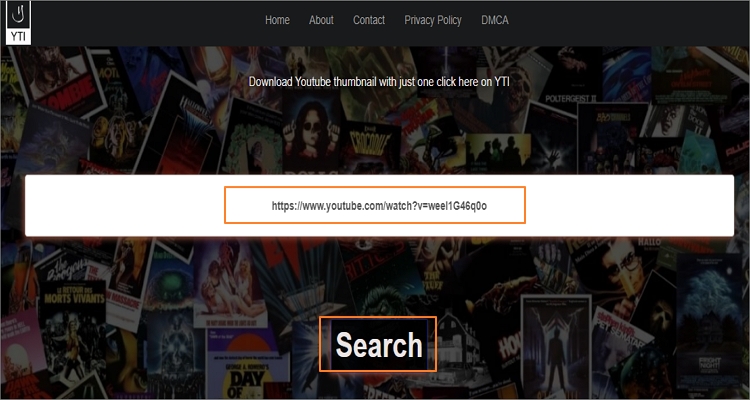 Step 3. You'll see four video thumbnail options once the video has uploaded successfully. Choose a resolution/quality and then click the download button below it. Honestly, it can't get any simpler!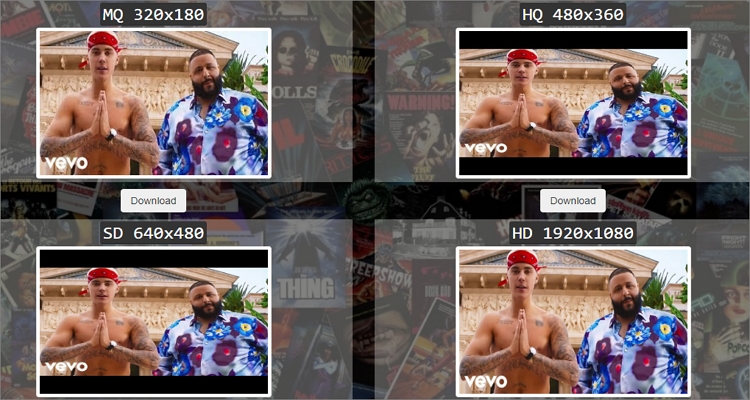 Part 2. Another 5 Solutions to Download YouTube Thumbnail Online Free
Now let's dive further and take a look at another five excellent online YouTube thumbnail download methods.
BoingBoing is a simple YouTube Thumbnail downloader that's quick to load up and make thumbnails. Just like on the YTI, BoingBoing processes thumbnails from video URLs. After uploading a video successfully, it offers you up to four thumbnail options to download. However, BoingBoing doesn't specify the thumbnail size. Also, there are no download buttons, so you'll have to long-press the images and then choose the download option. Even more disappointing, BoingBoing is ad-laden.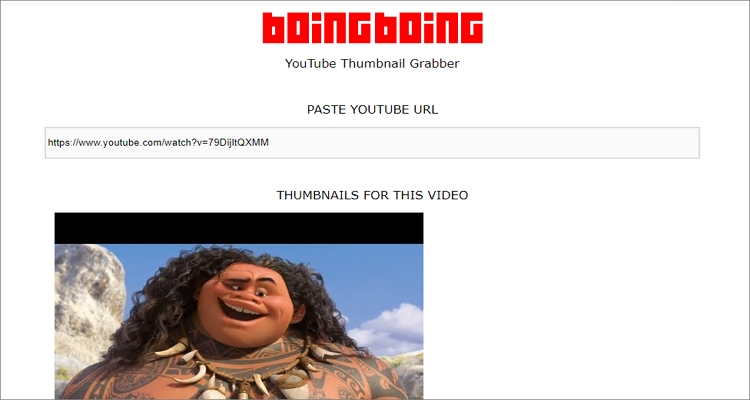 Alternatively, you can use YouTube Thumbnail Downloader to do just that – download thumbnails. It's fast, simple, and offers lots of useful YouTube thumbnail information. When using this tool, the only thing you need to do is to copy-paste the video, and the site will convert it to thumbnails immediately. It offers you up to three download options, including Full HD, medium, and small sizes. Overall, it's a beautiful YouTube thumbnail extractor to have.
Thumbnail Download is a flexible app that allows YouTubers to download thumbnails with ease. After copying and pasting the video URL, Online Thumbnail Download will enable you to select your preferred picture size and save it locally on your computer or mobile device. It's also incredibly fast to process and export video thumbnails. What is more, the site is SSL encrypted. On the flip side, Thumbnail Download has some adverts on the UI. But that aside, it's an easy app to use.
Thumbnail Save is a free, beautiful online thumbnail viewer and downloader for any device. It supports multiple YouTube video qualities, including 4K, HD, HQ, and 1080p. All that a user needs to do is to copy-paste a YouTube video URL link, and Thumbnail Save will start processing your thumbnails immediately. About the picture quality, it allows you to download thumbnails in different resolutions, including 1080p, 720p, 480p, and 360p. Just be careful of the pesky adverts as you navigate the site.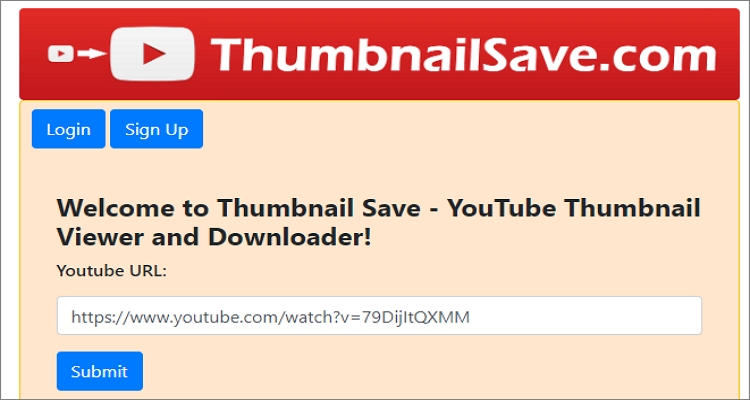 Finally, you can use Thumbnail Downloader to get YouTube video images with ease. Like the rest, it's fast and straightforward as you only need to paste the URL link and download your thumbnails. This app allows you to download YouTube thumbnails in 720p, 480p, 360p, 180p, and even 90p. With this kind of options, you'll definitely get a thumbnail size that perfectly fits your needs. Unfortunately, it has some ads on the interface.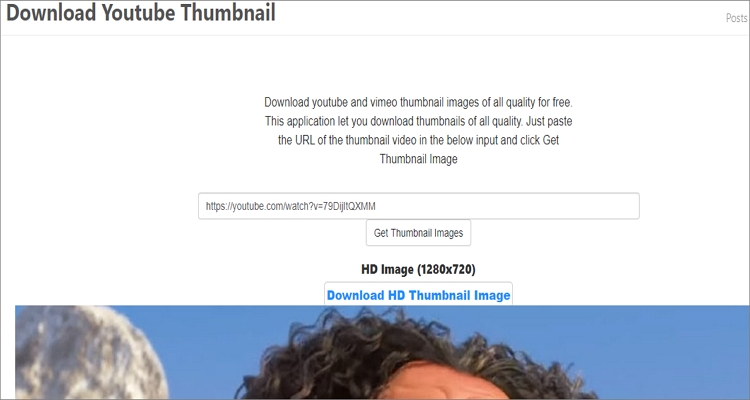 Summary
In short, YouTube Thumbnail Image is the complete thumbnail downloader of all the options on this list. That's because it offers users multiple download quality options and the interface is free of those annoying adverts. Even better, YTI boasts of a friendly 24/7 customer support. However, there is no harm in having multiple options.