Many users want to check the video, add effects to the video, and rotate everything. For some audiences, this may seem not easy to accomplish, but someone can always create such effects properly. Recently, so many people want to know how to play a video in reverse on TikTok . There are many ways on the internet, but if you are looking for an easy way, you can check the following list to see which one to use.
Part 1. The 3 Ways to Play a Video in Reverse
1. Default Reverse Function: How To Play A Video In Reverse On TikTok
First, tap on the record icon, which is usually the + symbol. Record the video and tap the check icon. This allows you to preview the video.
Then tap on the Effects icon in the lower-left corner of the screen. It appears as a slightly broken clock or stopwatch symbol. By doing so, the impact performance is evident. The following Time Effects can be selected. One of them is Reverse. Could you choose it and apply it to your video? As a result, the video will play backward.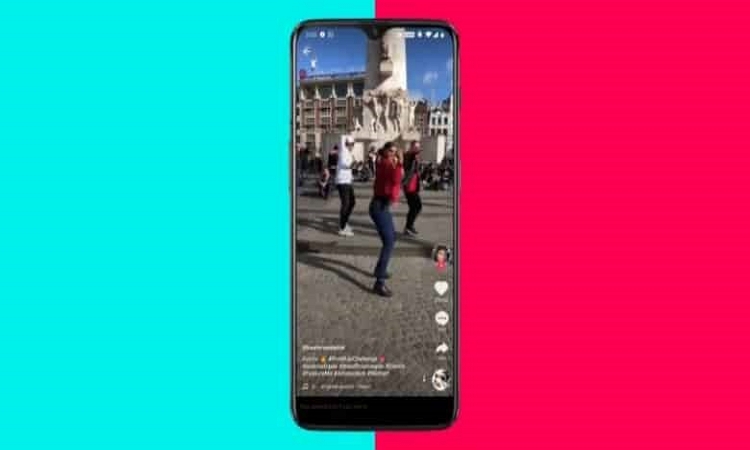 2. Use Beirut
The next way to reverse video TikTok is to use Beirut. This is a video editor that lets you use the reverse feature to create and edit videos from scratch. The tool is divided into three main categories: Media, Preview, and Timeline. Unlike the previous method, this allows you to see the video being edited on the big screen.
There are other additional features that can help you create great videos. These features include text, filters, overlays, transitions, and elements. Additionally, users can edit, crop, crop zoom, add mosaics, and adjust the time needed to edit the video. Here are the guided steps to add a reverse effect to a video.
1. Open the app and choose 9:16 or other aspect ratios that you like.
2. When the editor was launched, import a video from the Media panel and then drag it onto the timeline.
3. Next is to double-click the video file, and then another window will pop up.
4. Now you'll see a box near Reverse, all you need to do is to tick this box and then press OK. The video will then be converted instantly. You can also add other effects if you like before rendering your video.
5. To save the changes made, click Export and choose the format you want to save. Click the Export button again to output your file. Afterward, you can transfer the video to your mobile device and then upload it to TikTok via your account.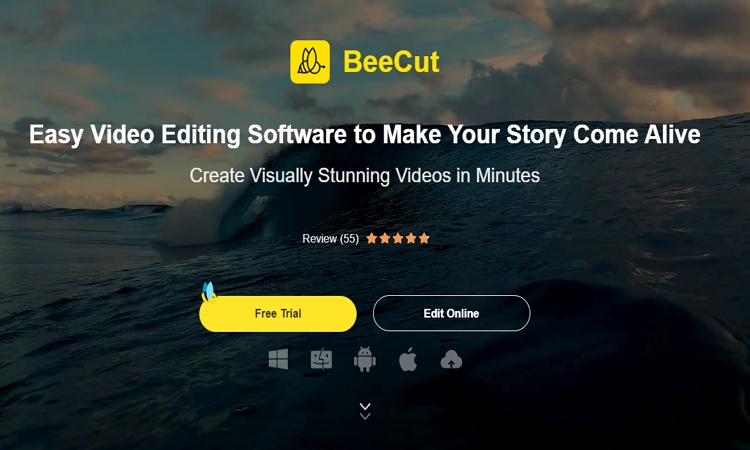 3. Use Kapwing
The last way to get a reverse video on TikTok is to use an online tool called Capping. It is a multifunctional program that performs various functions such as creating a video, creating a meme, adding a filter to the video, and converting the video. The beautiful thing about this tool is that you don't need to install additional software. Go to that page and load the video, and the device will do the trick. However, for regular use, you need to make sure that your internet connection is stable. To learn how it is done, kindly follow these steps.
1. Go to Kapwing's reverse video page.
2. Once on the page, load the video clip that you want to process either by uploading it from your PC or pasting the URL address of the video.
3. When the file is loaded, you can choose your desired reverse speed, trim the video or add a watermark.
4. Next is to hit the CREATE! button and wait until your video is ready. You can then download the video and transfer it onto your mobile device.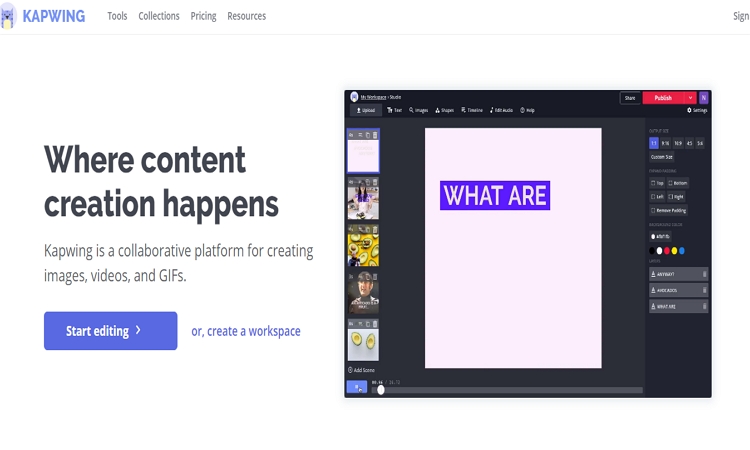 Part 2. Why We Need to Reverse Video on TikTok
When Do You Need A Video Edito
TikTok does not support advanced videos. This is a place where people can easily cut videos and add limited effects. It's not sophisticated because it targets people with smartphones, not people with a 4K camera.
The effects that can be added with a TikTok are limited. Therefore, you can load the video into your desktop and use the video editor. If you are using Windows, you already have a video editor. Place the video on your desktop and right-click to open the drop-down menu. Select the Open in the photo option.
Not surprisingly, it comes with a video player. Edit and Create is displayed at the top. Click on it, and the video editor will appear.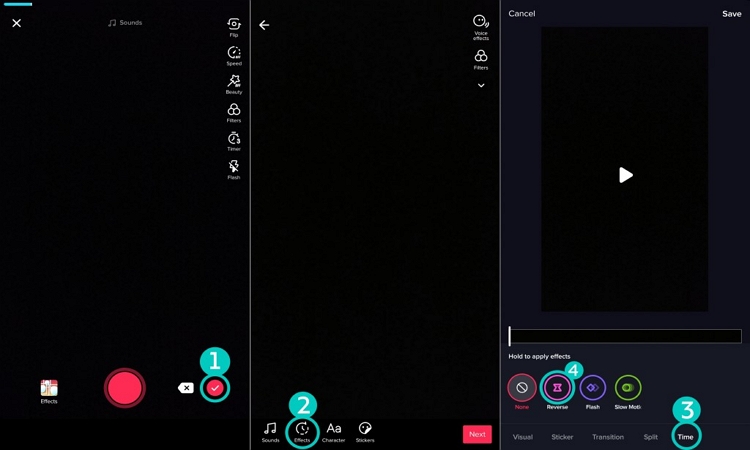 When You Need Something More Advanced
We want your video to play regularly and for action playback. Alternatively, you can move forward, then back, and then forward. For example, vehicle crashes, recovers, and slows down again.
These effects require a high-quality free video editor such as a paid video editor or blender. Take your video, edit it, finish it, and load it on your phone. You can then load the video into the TikTok, use the TikTok tool, or add tiktok scores.
Try the Slow-Motion Effect
Because it refers to video editors, TicTok is easier to use than most professional video editors so that you can test slow-motion features. And you can continue to spoil the video. One of the best times to use slow motion is when things are moving a little faster, and you want to retain some visual detail.
Experiment a little while trying slow effects. Keep in mind, however, that the best shots often crash.
Summary
Try the ticking effect. However, talk to the video before you get started. Most people who use the reverse feature record the same video and do it like hundreds of other things, which is a little annoying. But he said the clever use of the Might Might Effect is legendary. But see for yourself what others are doing.Are you tired of clutch videos? Do all the new videos get a unique flavor? Have you tried some popular TicTok videos? Please let us know your thoughts in the comments section below.