As a photographer or a photo enthusiast, it is good to add music to the photos you have taken. Adding audio to your images gives them a specific mood you want your viewers to experience while watching them. If you add music to photos, you get to decide the kind of experience people get by seeing your art as they become more visually appealing to the average viewer. In addition, adding music to photos creates a more vivid result.
To mix music and photos, you need a toolbox. Many apps can be used to add music to pictures. However, in comparison to apps, the online service is preferable if you want to quickly mix your prints with music. Also, using an online photo and music mixer saves you the stress of downloading and installing an app that will consume your time and your device's storage space.
Therefore, this article aims to show you how you can use an online service to add music to your photos. You will also learn how to mix pictures with songs using apps on your phones.
How to Create a Photo Slideshow with Music?
Part 1. Fastest way to add audio to photo with Online UniConverter Slideshow Maker
Do you want to know how to quickly add audio to photos online? Then you need to know about the Online Uniconverter Slideshow Maker as it is the ultimate reliable photo mixer online.
The Online UniConverter Slideshow Maker is a tool that helps you mix photos online, as well as videos in the form of a slideshow. This tool also lets you add music to your pictures from your music library. It is an easy-to-use tool that will come in handy when you want to quickly add audio to images online.
It has been designed to give you the best experience when it comes to content creation because it has been embedded with unique features that are outlined below:
Main features of the easy tool
Add and edit background music on uploaded photos. These audios can be in any popular file format such as MP3, MP4, WAV, etc.
A free tool that lets you change each photo's duration in the overall video presentation.
UniConverter Slideshow Maker has one of the most straightforward interfaces you can find online.
Export the finished work in different formats such as 3GP, MKV, MP4, MOV, MPG, WebM, WMV, FLV, etc.
Once you upload photos on this website, they get deleted after twenty-four hours to ensure privacy.
The aspect ratio feature lets you create your photo/audio mix using any given templates according to the different social media pages like Instagram, YouTube, Facebook, etc.
How to add music to photo online free?
As it has been stated above, the Online UniConverter Slideshow Maker is an easy tool. With few easy clicks, you can add photos and music; edit and save your work.
Step 1: Upload photos.
Start by uploading the chosen photos on the home page of UniConverter. You can use the drag and drop feature of the tool or click the option Choose Files.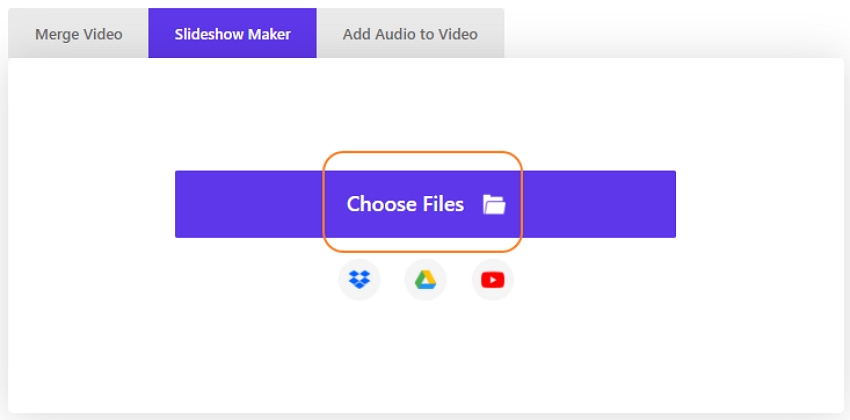 Step 2: Edit the photos and add music.
UniConverter Slideshow Maker lets you add music from your collection to mix with the pictures you have uploaded. You can as well edit the duration of each photo and add multiple songs.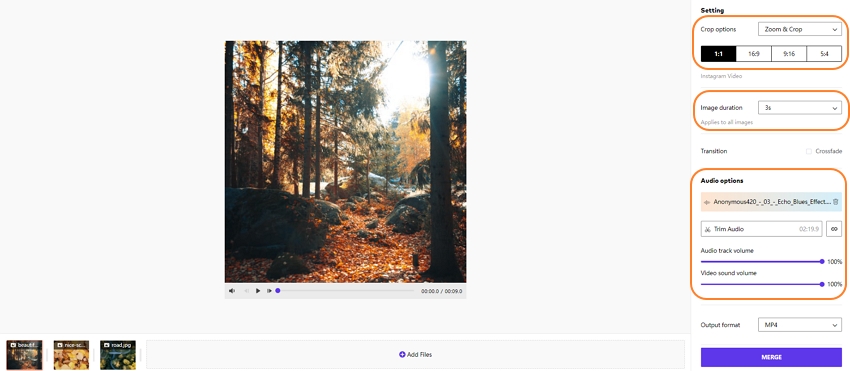 Step 3: Export the final photo slideshow.
Once everything is okay, you can export the video to your Smartphone and not just your Mac or PC. Hence, if you are using Android or iPhone device, Online UniConverter Slideshow Maker is also ideal for you.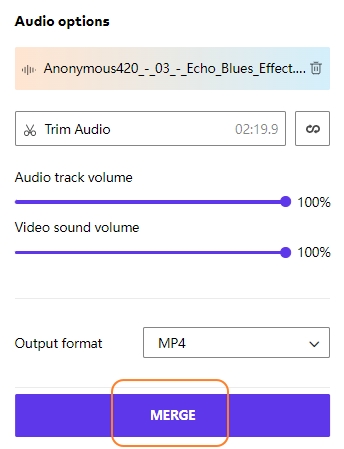 Part 2. What App can I use to add music to a picture?
Different devices have different apps to add music to pictures and give them a more appealing view. The apps are divided into two categories, for both Android and iPhone.
For Android:
The following are the recommended apps you can use to add music to pictures on your Android phone:
VivaVideo is an editing app that has been created for Android devices. The app is flexible, and it contains default features that users can easily use, even if they are beginners. It also allows you to edit videos created with these photos. VivaVideo provides several editing tools to help you in mixing pictures with music to make great videos.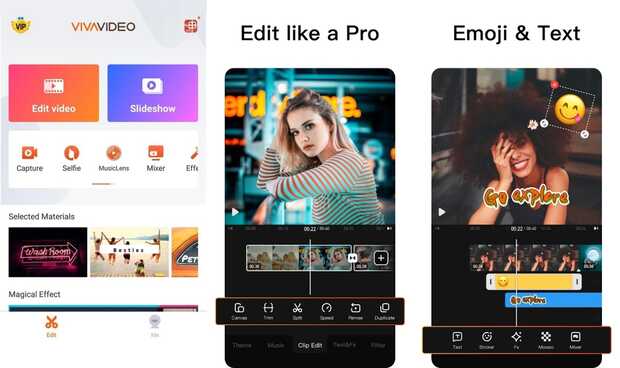 It is simple and easy.
You can control the duration of each photo added to the editor.
It contains over 200 special effects to make your photo mix unique.
It allows you to directly share the photo-audio mix to your social media platforms like Instagram, Snapchat, Facebook, or YouTube.
VideoShow is an app that lets you freely edit photos and add audio to the pictures on both Android and iOS devices. The editing tools include the Clip Edit feature, Adjust, effects, and so on.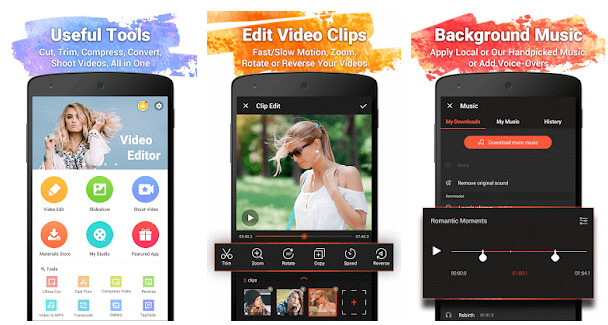 It is pretty intuitive and easy to use.
There is a wide range of editing tools you can make use of on VideoShow.
It works across different platforms like iOS and Android phones.
You can export your edited video in 480P or 720P resolution.
Quik is another editing app for photos and videos that have been designed by the company called GoPro. Quik comes with many different features built-in the tool. That makes it a powerful tool to rely on for adding audio to your photos to create a fantastic mix.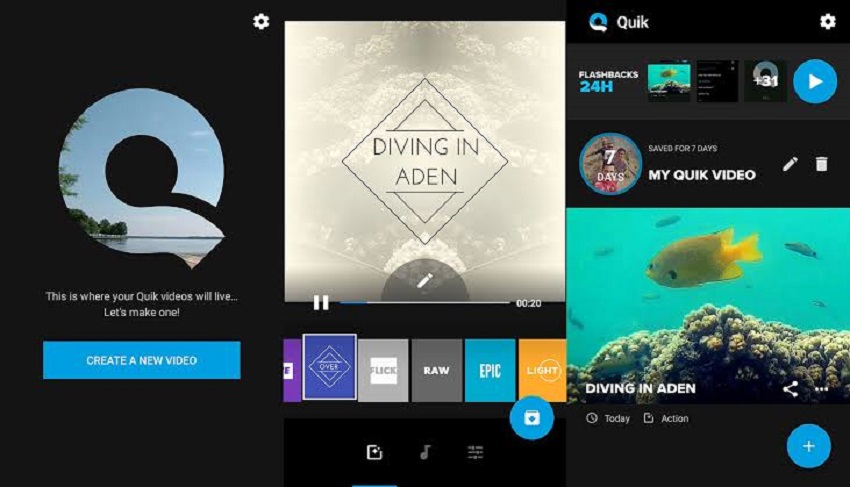 It allows for the editing of photos in HD, i.e., in both 1080P and 7020P.
You can cut and trim video clips to make a crisp result.
There are several graphical text styles to choose from, i.e., filters and fonts when writing texts over your photo mix.
There are 24 default presets you can choose from if you are a beginner.
For iPhone:
The following apps will prove helpful in adding audio to your photos on iPhone:
The first photo mixer app for iPhones to be mentioned here is the Photo & Video Slideshow app. The app is designed for the creation of photo and video mix projects in bulk. You can make photo slideshows and add music as a background for the photos gliding across the screen. Make sure to arrange the images the way you want them to appear.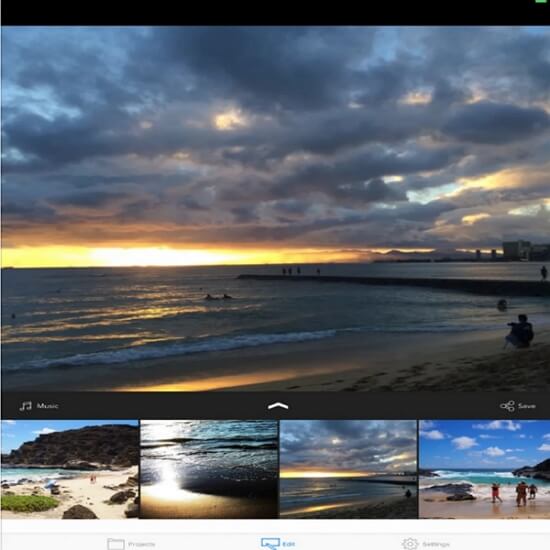 Rotate photos, crop them and scale them how you want them to appear in your video.
You can auto-save your work and exit the app, then return to keep editing at a later time if you wish.
It lets you directly export edited photo and music mix videos to your social media or just your library.
There are different default transitions you can use to glide from one photo to the other.
Another video editing app you can use as an iPhone user is the PicPlayPost app. It is a convenient app for your daily use in quickly adding audio to photos. It has full editing capacities such as speeding up the duration of pictures in a slideshow, trimming video clips, or slowing down their speed.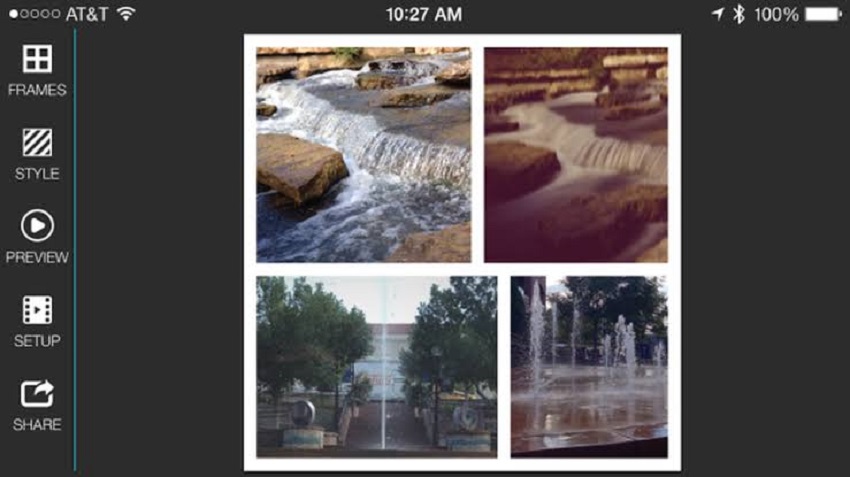 It supports major media formats such as all photo formats, Gifs, videos, and live photos.
You can create a slideshow using your images for up to thirty minutes.
The tool allows you to add different music in the background within the same project.
With the pro version of this tool, you can customize your watermark.
SlideLab is a greatly recommended tool to use in creating photo and audio mix on iPhone. The user interface of this tool is interactive, which makes it easy for even beginners to use. Do not be fooled by its user-friendliness; SlideLab lets you create videos that are professional looking.
It takes short clicks and time to edit videos on SlideLab. The workflow is fantastic.
It has an intuitive interface.
SlideLab is ideal for creating videos for Instagram because the default setting allows for square-format pictures.
The maximum time for each photo to appear is three seconds.
Conclusion
The easiest and quickest way to add music or audio to your pictures online is to use an online tool like UniConverter Slideshow Maker. It is highly efficient, secure, and easy to use. There are other apps with which you can add music to photos on your Android and iPhone, all of which have been discussed in this article. For the ultimate photo mixer online, choose UniConverter Slideshow Maker, and you will be amazed at the final professional result you will get from adding music to your pictures.