People like to have memes with no text because of several reasons. Some would want to recreate the meme and give it the text caption. Others may wish to own the meme photo without text since they feel the meme delivers the message on its own, so the text is unnecessary. After all, a pure image can be a viral meme by itself.
That is why this blog is here to give you the best tips for getting meme pics without text, no matter your reason for wanting it. With the shared tips, you do not have to worry about where to get memes without texts or how to design meme photos without text by yourself.
Seeking for how to remove text from meme image online in seconds?
Try our new AI Text Remover here >>
Part 1. The 2 Best Places to Find Desired Meme Images with No Text
There are many sources of memes online, but these sources have a significant limitation: the meme templates come with additional text that cannot be edited to suit what the user wants to caption or even delete. More so, the amounts of templates and the authenticity of meme sources limit the memes you can get. However, these limitations for online meme generators can be circumvented when you visit the right places. In this section, we recommend the two best places where you can get any meme photos without text that you desire.
They are discussed below:
Blank Meme Templates: Blank Meme Templates by King S'mores is a site where you can get a fun memes collection that will suit any ideas you have to spice up your conversations and posts on social media. This site is on Pinterest, so you may need to create an account or log on to Pinterest to access the meme with no textas shared by King S'mores.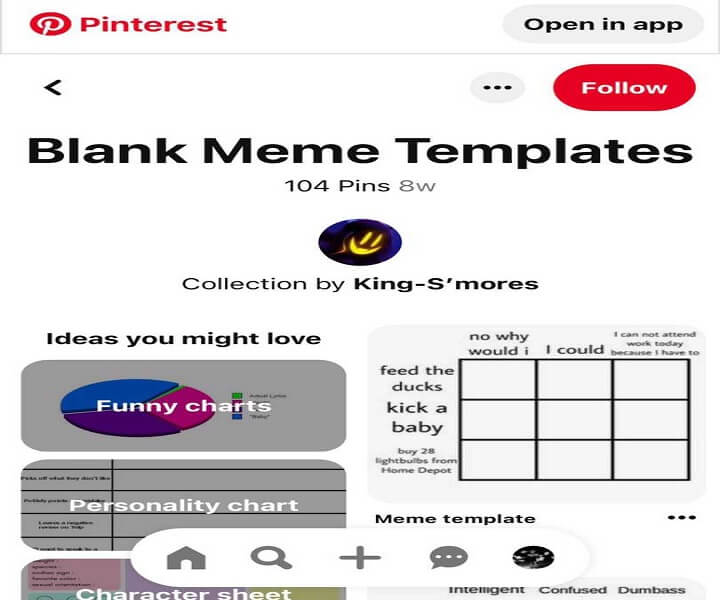 The key features you can enjoy when you use Blank Meme Templates include the following:
The interface of this site is friendly and intuitive; the memes are attractive and fun to look at.
The memes are arranged into funny images, funny charts, and other meme templates to choose from.
You can access up to 104 pins that King S'mores, available for download, have displayed.
There is the sharing option to socials like WhatsApp, Facebook, Twitter, etc.
We Heart it Meme Website: You will find many meme templates to select for different occasions on this meme site. These memes do not have text on them, so you can download and use them on any social media platform if you like meme photos without text. We Heart It is available for iPhone and Android devices on App Store and Google Playstore.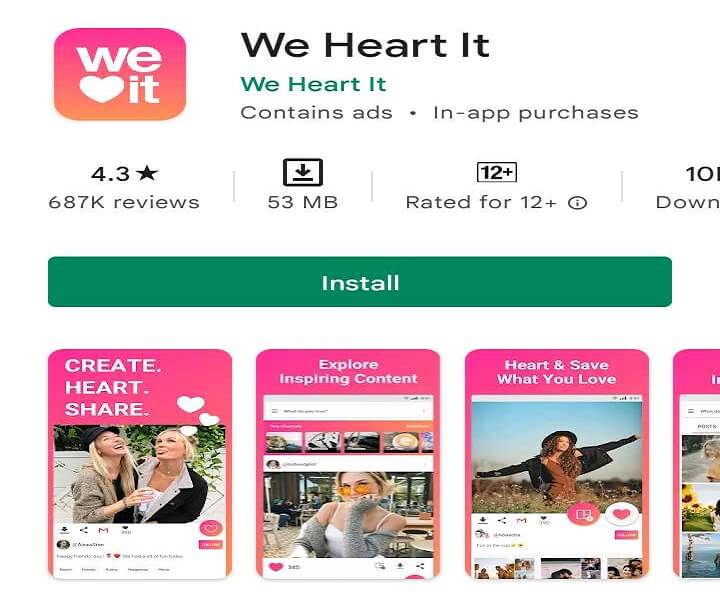 The key features of this tool include the following:
Memes are arranged according to themes and subject matters like famous music artists' images, seasons of the year, food, historical times, classical movies, etc. You can find memes about travel, music, fashion photography, and so on.
There is a search field where you can search for specific memes without text that suits your needs.
You can access trending memes and topics on this software surrounding celebrities, popular TV shows, beauty blogs, etc.
You can heart posts you love, save them on your favorite collections or download them for future use on all your socials.
We Heart It has an inbuilt photo editor that you can use to upload photos you want to use as memes, edit them, and share them with your followers.
In a nutshell, these two sites are excellent sources for getting memes with no text. They are free for download, and you do not have to spend time and resources registering to use the memes. Thrill your audience with fun memes from King S'mores collection of Blank Meme Templates and the We Heart It tool.
Part 2. How to Design a Meme Photo without Text with Ease
Now, the sites mentioned above are good places to get blank memes without photos, but you may realize that you cannot find a specific image to describe what you want to caption. Also, you may have your GIF photos or personal pictures with which you want to create a meme. Don't worry; you can still design your meme photo without text and in simple steps.
Icon8 is an online picture design tool that you will find helpful in designing meme pics without text and with ease. You can become a designer with Icon8, create your memes, and share with a large audience of creators and viewers alike. Icon8 provides you with two channels of adding elements to images to make them viral memes: Photo Creator and Lunacy.
Here is how to use Icon8 for designing memes without text:
Using Lunacy, create a new file.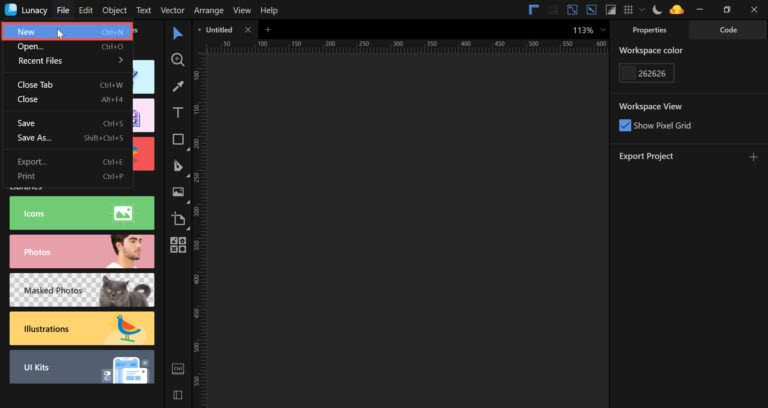 Select the image tool.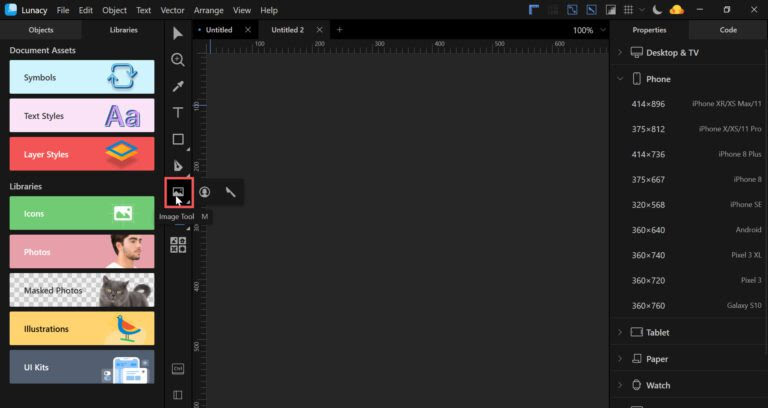 Using Photo Creator, upload a photo or choose a template you want to use for the meme.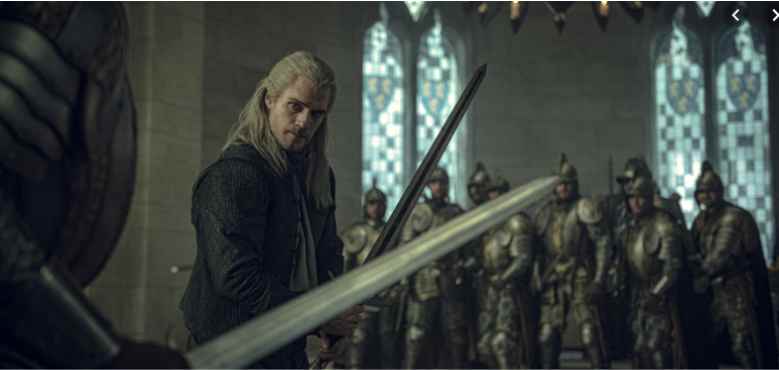 Choose any template you want to use and click anywhere on the work area section.
Customize the template in color adjustment, rotation, cropping, etc.
Insert an element that works with the overall theme of your meme (see what I did there!?). Add avocados, emojis, or whatever you feel will pass the message across. Icon8 has a lot of elements to work with.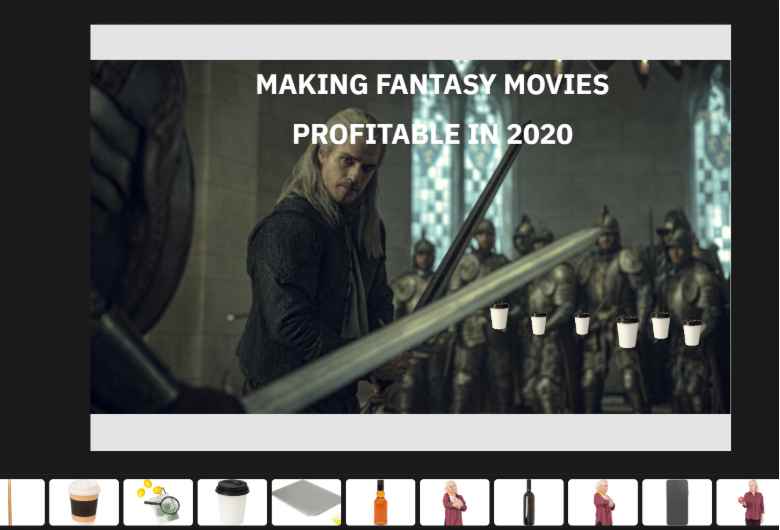 Since you want to create a no-text response meme, you can go ahead and share it on your social media platforms.
It is as simple as that!
Part 3. How to Make Your Meme Go Viral [Bonus!]
After you have designed your meme, as shown above, you may desire to give it a magical boost: insert a contextual text to caption the meme! Now, as much as you may want to use memes without text, you may still want to change your mind and want text that will make the meme go viral on all socials. That is where Media.io Meme Generator becomes useful.
The Online Meme Generator is a handy online tool that helps you generate funny memes with GIFs and images. What's more? You can add texts to the memes to make them even funnier to people that you share memes. The tool can be used on any good browser such as Chrome and Firefox on your computer or mobile device.
Create and share memes on your group chats, Instagram handle, Facebook, Twitter, etc. In addition, you can add your personality to memes with Media.io Meme Generator in a few simple steps.
To use this meme generator in creating viral memes, follow the steps below:
Step 1: Select a meme template or choose your file.
On the Media.io Meme Generator website, you will find 9 flexible meme templates from where you can choose an image to edit. If you have the photos you prefer, go ahead and upload them from your device storage. If you are using a phone and not a computer to access this site, you should change the view to desktop to make use of it.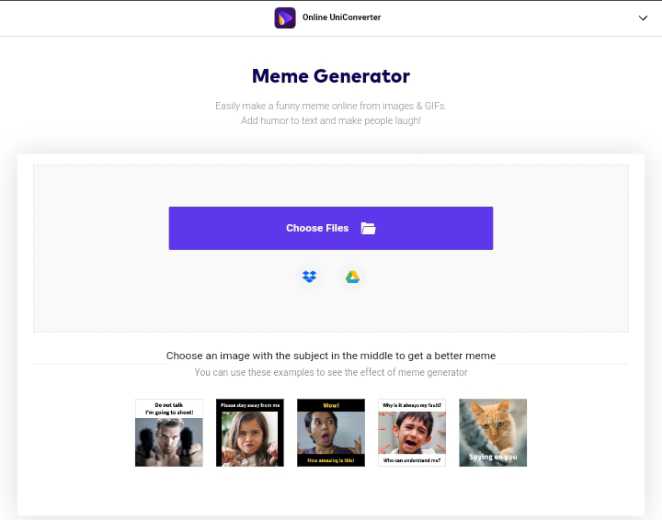 Step 2: Create your meme with text.
The next step is to edit the selected template or uploaded image. Type in the meme caption, customize the color, font, and adjust till everything aligns the way you want it.
Step 3: Save and share the meme to go Viral.
Now that you are done, you can set the size you want the output file to, as determined by your preferred social media platform. There are appropriate file sizes for YouTube, Instagram, Facebook, etc. Finally, click Generate and wait for the meme generator to generate your meme.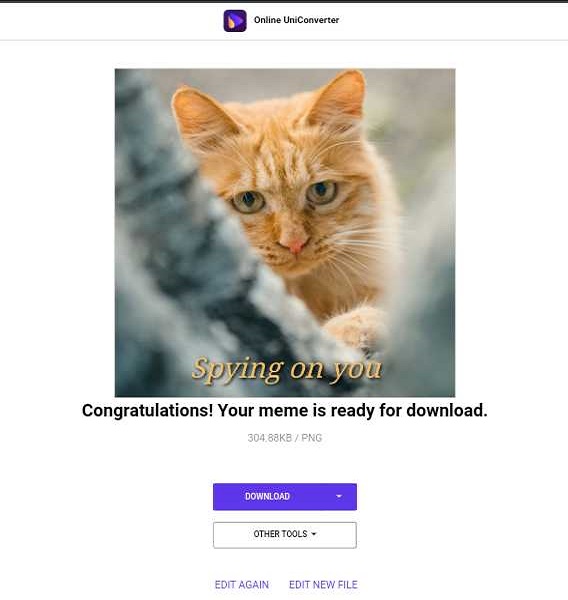 Save your work and share it to go viral!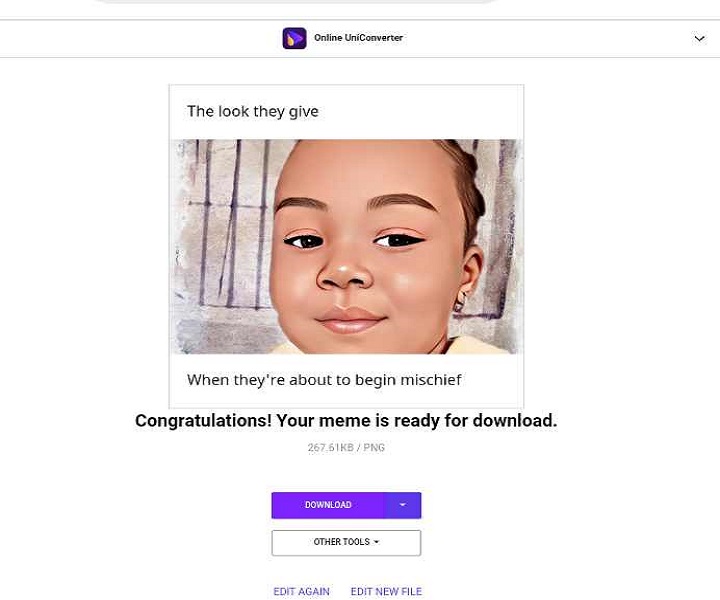 Reminder: Sometimes, even memes without text have advantages over memes with text, so you do not have to add text to your memes. It is just a bonus if you want to customize the text on your memes.
Conclusion
In conclusion, this blog has shown you the best places to get memes with no text and how to design your memes using templates or personal images of your choice. Another bonus tip is to design memes with images to go viral without using a blank text bubble. Therefore, whatever you want for your memes, this blog has got it covered.