Featuring a revolutionary Watch OS 7 and an advanced Blood Oxygen sensor, Apple Watch Series 6 is one for the future. The watch packs in multiple health management features such as automatic handwashing detection and more workout types. So, if you're yet to make an order, read this insightful Apple Watch 6 review post first.
Part 1. Apple Watch 6 Release Date and Price
Released on September 18, 2020, Apple Watch Series 6 is available for preorders on the Apple Store app and apple.com. The advantage of buying this watch directly from Apple is because you'll enjoy free Apple Specialist support in your Online Personal Session. Also, you'll get a unique opportunity to choose your preferred band and case combination.
Moving on to the Apple Watch 6 Price tag, you'll be paying something close to $499 for the GPS + Cellular version and $399 for GPS connectivity only. If you consider this, you'll realize that the price of Apple Watch 6 is slightly lower than its predecessor – Series 5. We will definitely be expecting a discounted Series 5 model!
Part 2. Apple Watch Series 6: What's New?
If you have no problem meeting the asking price above, let me now walk you through what to expect from the new "king" smartwatches.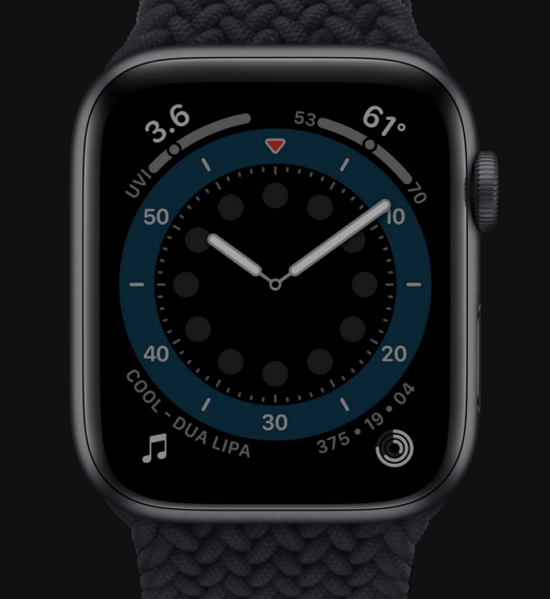 Like its predecessors the Apple Watch 4 and Watch 5, the series 6 comes with a large clear display with curved edges. The power button and digital crown are well-built to give you an ergonomic feeling when pressing and spinning them. Also, the Taptic Engine creates a tapping feeling in case of a notification, which is a great way to grab your attention. And don't forget the range of new colors, notably the vibrant and striking Red. You can also order for a Black, Gold, and Blue Apple Watch 6.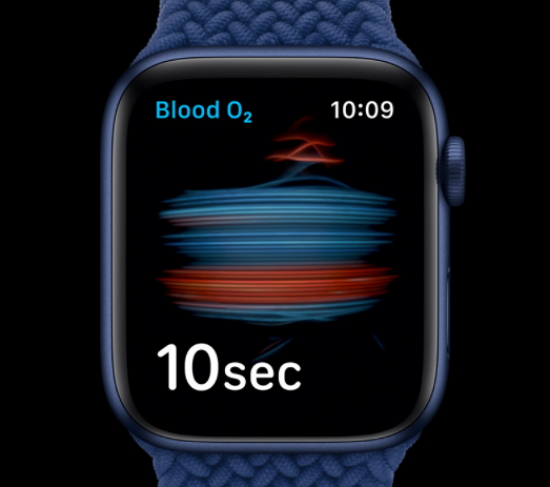 Of all the wachOS 6 features, the Blood Oxygen app undoubtedly stands out. You can even sum up the Watch 6 in just two words – Blood Oxygen. That said, a healthy person should have blood oxygen levels of mid-to-high 90s. However, when you have health conditions like sleep disorders, lung disease, or even respiratory infections such as coronavirus, the levels can dip to their 60s. But with the Apple Watch 6, you can access blood oxygen information on-the-go. Just keep your wrist still and wait for around 15 seconds to get your readings.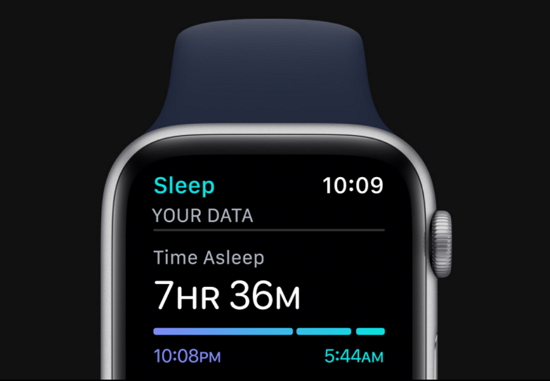 Although Fitbit still comes top here, Apple has done enough on its snooze-monitoring software to ensure you set healthy sleep goals. Here, the Sleep app will use your motion to monitor your sleeping habits. Just place a sleep goal and forget about it, which is a significant plus from where I sit. Once you book dreamland trip, the Do Not Disturb feature activates on both your watch and phone. For the best results, it's recommended to juice up your Apple Watch in the day, or you might end up with zero battery charge by 9 am the next morning.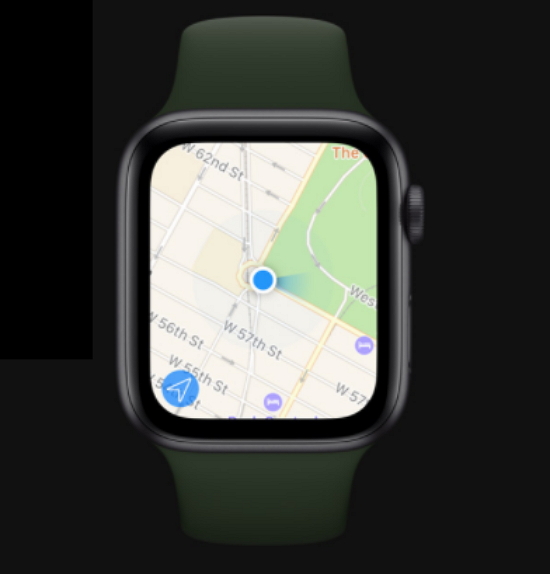 Finally, Apple's watchOS 7 comes bundled with cycling directions in your Apple Watch Series 6. The Maps app upgrades navigation prompts with large, simple-to-read tips. That should make it effortless for you to notice trip disruptions or any other upcoming elevation changes. Surprisingly, the app can also suggest necessary changes to your trip. For example, it can advise you to take a set of stairs or walk to save time.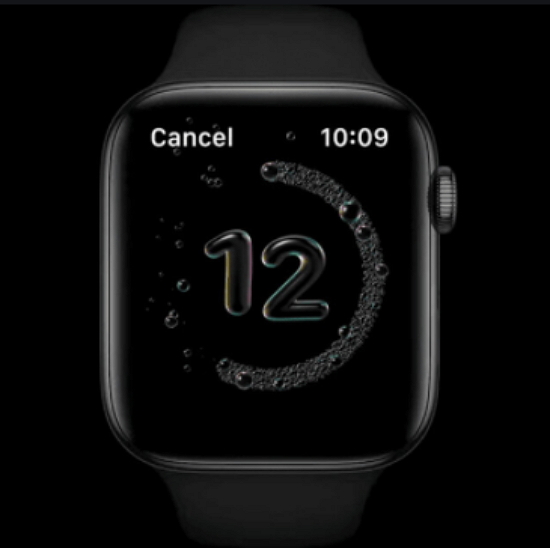 If you don't wash your hands frequently, Apple Watch 6's automatic handwashing detection feature should come in handy. It uses audio cues and machine learning to determine whether you should wash your hands for 20 seconds with fun sounds to motivate you. Best of all, your handwashing data will sync to your iPhone's Health app to calculate your handwashing frequency and duration.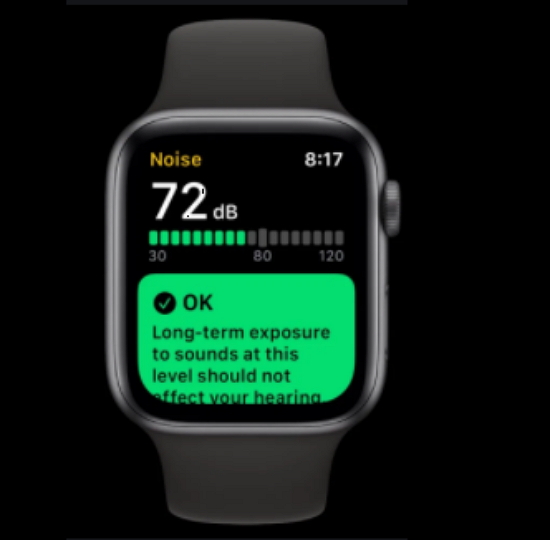 Although Apple Watch Series 5 has a Noise app, Series 6 has done more to expand the app's functionality. Previously, the Noise app would only notify you if the noise can negatively impair your hearing ability. But with the latest upgrade, you can also know when you've exceeded safe levels via headphone listening. So, if you exceed 80 decibels for around 40 hours per week, the Apple Watch 6 will notify you about it instantly.
Part 3. Apple Watch 6 vs Apple Watch 5: Detailed Comparison
As we've already discussed, the Apple Watch Series 6 and Apple Watch Series 5 are identical in many aspects. However, there're notable differences between these two devices, some of which we've already discussed above.
The design of these two smartwatches is pretty identical. For instance, they both come in dual sizes of 44mm and 40mm with rounded corners and slim bezels. What's more, they are compatible with all Apple Watch bands. However, the difference comes in the construction material colors. While the Series 5 comes in ceramic, titanium, stainless steel, and aluminum, the Series 6 is available in titanium, stainless steel, and aluminum only.
Overall, the brightness of these two watches is virtually the same at 1000 nits with 368 x 448 resolution. What changed is Apple Watch 6's brighter screen when in "always-on" mode. Apple claims that the iWatch 6 is 2.5x brighter, thanks to the Always-On Retina display, making it perfect for outdoors. Therefore, you don't need to twist your wrist around to see details like blood oxygen level and workout data.
Now, this is where things get exciting. Whereas iWatch 5 uses the impressive S5 processor, the Series 6 pushes it a notch higher with the advanced dual-core S6 processor. With this, Apple claims that the Series 6 is around 20% faster than the Series 5. So if you think that the Series 5 was efficient, wait until you wear the Series 6!
Disappointingly, Apple Watch 6 has a similar 18-hour battery life as its predecessors the Series 3, Series 4, and Series 5. Although most users were yearning for improvements in this department, you'll have to do with a daily charge for now. But all is not lost here because Series 6 takes a maximum of 1.5 hours to charge fully. Series 5, on the other hand, takes closer to 2 hours.
Below is a complete comparison table:
| Features | Apple Watch Series 6 | Apple Watch Series 5 |
| --- | --- | --- |
| Design/Color | Aluminum, Titanium, and Stainless Steel | Aluminum, Titanium, Stainless Steel, and Ceramic |
| Blood Oxygen Sensor | Yes | No |
| Charging Time | 90 minutes | 120 minutes |
| Processor | Apple S6 Chip | Apple S5 Chip |
| Battery Life | 18 hours | 18 hours |
| Wi-Fi Speed | 2.4GHz and 5GHz | 2.4GHz |
| Display | 2.5x brighter | Always-on |
| Always-on altimeter | Yes | No |
| UI Ultra-Wideband | Yes | No |
Part 4. Apple Watch 6: watchOS 7 Compatibility
Upgrading to the newest Apple watchOS brings multiple fitness, health, and style benefits to your Apple Watch as we've discussed already. However, unlike the extensive watchOS 6 compatibility with all Apple Watch models, the watchOS 7 is limited in this regard. So, if you want to upgrade your Apple Watch to watchOS 7, check if it features in the models below:
Apple Watch Series 6
Apple Watch SE
Apple Watch Series 5
Apple Watch Series 4
Apple Watch Series 3
Note: You can also upgrade your iPhone if it's using iOS 14 or later on iPhone 6s or newer.
Final Verdict
Even though the Apple Watch 6 might feel slightly better than the Apple Watch 5, the Watch 6's blood oxygen sensor and SE processor are game-changers. Also, the handwashing feature should be helpful during these Covid-19 times. But if you're already using an Apple Watch Series 3 or newer, you can upgrade to watchOS 7 and enjoy the wealth of benefits.
Tip: Sometimes, you might need to transfer your iPhone data to a computer, flash drive, or any other external storage. In that case, use Wondershare UniConverter! This desktop app is straightforward and offers a 30x faster file-sharing speed than most professional file transfer apps. Just connect your desktop to your iPhone and then do the following:
Step 1: Open the Transfer function
Install and run Wondershare UniConverter on your computer then open the Toolbox tab before launching the Transfer tool. Now connect your smartphone to your computer with a lightning cable and then Trust your two devices.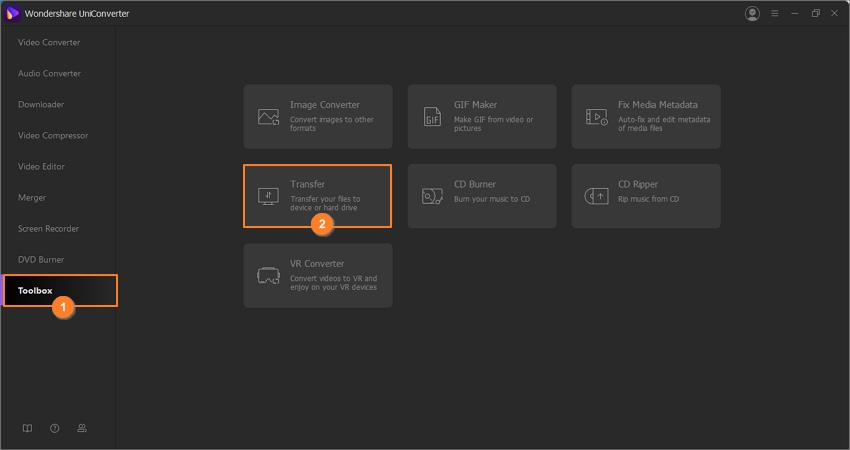 Step 2: Import your iPhone data
After successfully connecting your devices, click the Add icon at the center of the window to locate and import files from your iPhone. A more straightforward process to import files is to drag and drop them from your iPhone storage to the Transfer window.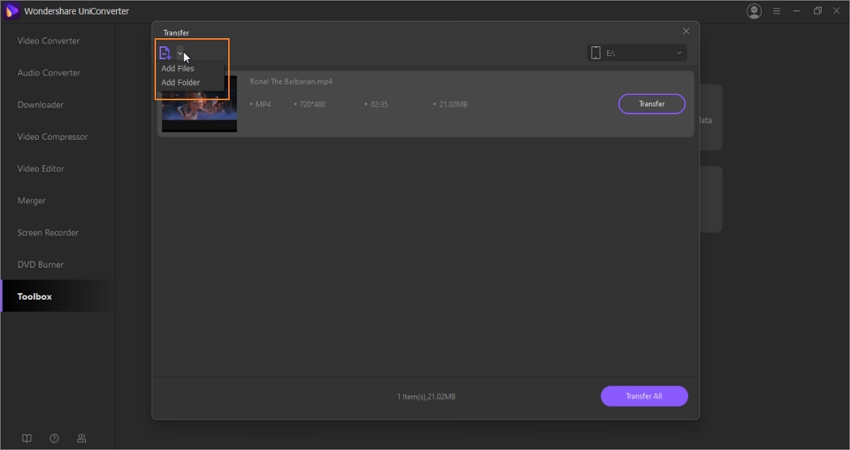 Step 3: Save your files
Connect external storage like a USB drive to your computer and then select its name from the top-right drop-down list. Lastly, click the Transfer All button to begin backing up your iPhone data in a second.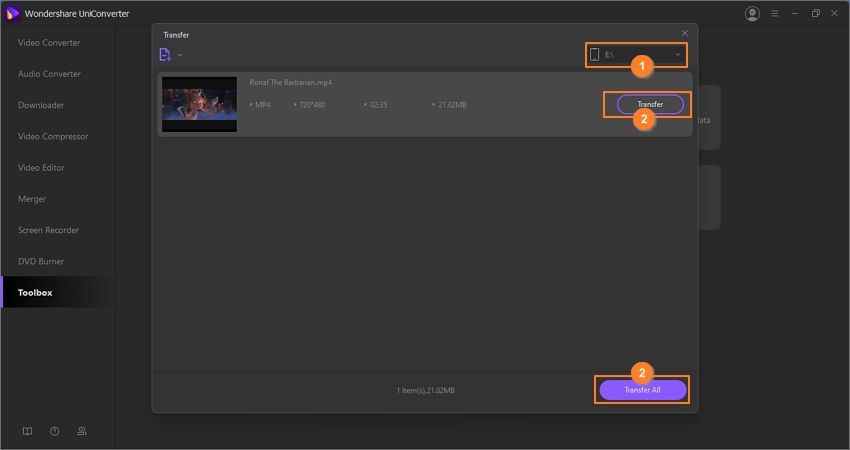 Wondershare UniConverter
Directly convert videos to MP4, AVI, MKV, and other 1,000 formats without quality loss at 30X faster speed.
Convert videos to devices such as iPhone, iPad, iPod, and Android phones directly.
Edit videos with advanced video editing functions, like trimming, cropping, adding watermarks, subtitles, etc.
Download/record videos from YouTube and other 10,000+ video sharing sites.
Burn videos to DVD or Blu-ray disc to play with your DVD player.
Support additional functions like Video Compress, VR Converter, GIF Maker, Fix Video Metadata, etc.