Smart speakers are currently rocking our homes. However, portable bluetooth speakers are also holding ground. Although it's seamless to ask Google Home or Amazon Echo to control your smart home, Bluetooth speakers are cheaper and reliable compared to their Wi-Fi-dependent counterparts. Not to forget that most top rated bluetooth speakers offer superior sound quality as well. So, I've taken some time to research the best Bluetooth speakers, and I'm happy to introduce you to these ten options.
Specs:
IPX7 rating waterproof.
44 mm driver.
12-hour playtime.
Bluetooth 4.2.
Boasting of an impressive 44 mm driver and up to 12 hours of playtime, the JPL Flip 5 is certainly no pushover when it comes to music entertainment. With the 4800mAh battery, you will be entertained for longer as you enjoy the JBL signature sound. And thanks to its advanced IPX7 rating, the JBL Flip 5 is suitable for outdoor and indoor entertainment. Plus, it's not too pricey. Just fork out $100 on Amazon, and it's yours.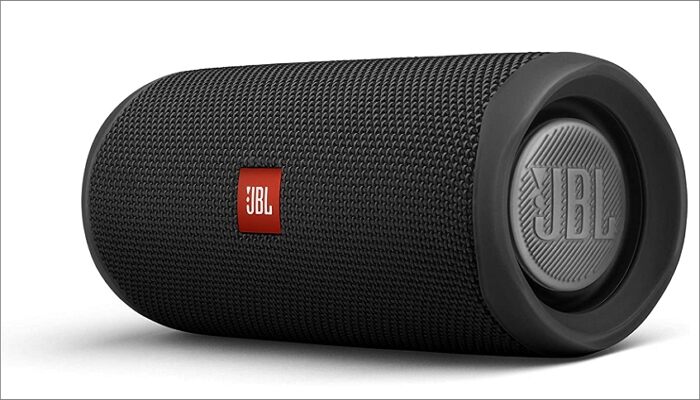 Ultimate Ears Boom 3 Portable Waterproof Bluetooth Speaker
Specs:
Up to 15 hours of playtime.
2" driver.
IP67 waterproof and dustproof.
Included a wall plug and protective padded case.
While it's still far from matching the Boom 2 in terms of sound quality, the UE Boom 3 still represents a true reflection of a wireless speaker. It features an attractive design, 2" driver, and a whopping 15-hour playtime. It can be connected to up to 8 Bluetooth sources and can even pair two source devices simultaneously. To add to that, the rugged construction, protective casing, and of course, the IP67 rating makes it both shock and waterproof resistant. Great quality overall!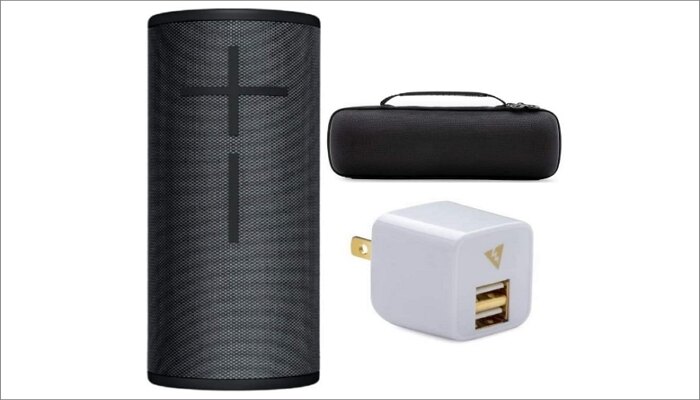 Specs:
Bluetooth 4.2.
Up to 24 hours of playtime.
IPX7 rating water-resistant.
6W power drivers.
In the world of Bluetooth speakers, the price tag can significantly influence decisions. That said, you can get the Tribit XSound for a mere $30, which is a coup considering its features. For starters, it's fitted with Bluetooth 4.2 technology that covers up to 6 ft. Also, it's IPX7 rating makes it completely waterproof as the 6W drivers keep you entertained with high-quality sound. Not to forget the impressive 24-hour playtime that's not easy to find.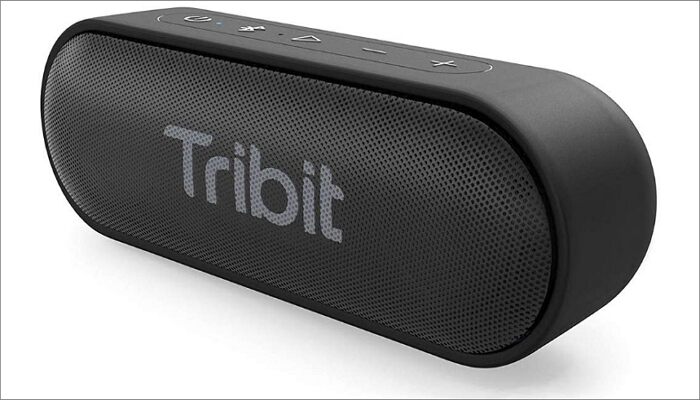 Specs:
Up to 24 hours of playtime.
Strong bass.
IPX4 rating splashproof.
114 mm drivers.
With a price tag of around $400, does the Hyperboom account for every coin? Let's find out! To begin with, it comes fitted with dual Bluetooth that covers up to 150 ft. (46m), which is excellent. Also, you'll enjoy rich, booming bass and sound thanks to its 114 mm drivers, 25 mm twitters, and 89 mm x 91 mm passive radiators. Moreover, you'll get up to 24 hours of playtime that can last up to 3 hours when on full blast. And lest I forget the 2-year warranty. If not for the lack of voice assistant and Wi-Fi, I'd give it a 10/10.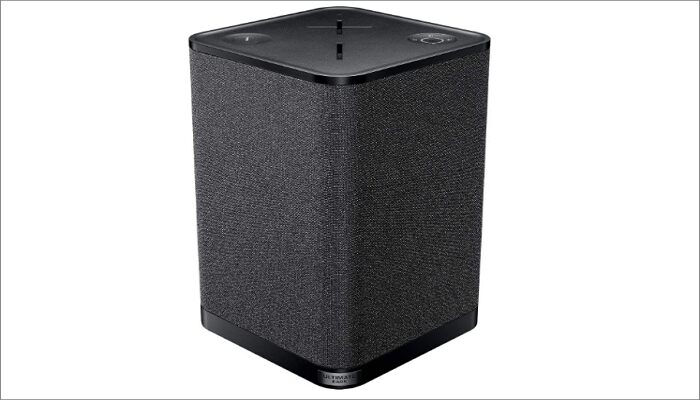 Specs:
IPX7 waterproof.
20-hour playtime.
100 ft. Bluetooth range.
24W wireless speaker.
With a 100 ft. of Bluetooth range, it's impossible to ignore this affordable ($58) wireless speaker. That aside, the MaxSound Plus is IPX7 rated that can withstand even the wettest of conditions. To add to that, the DSP algorithm and the 24W drivers deliver maximum bass frequency while maintaining accuracy. Another thing, the 20-hours playtime allows you to enjoy your playlists all day long.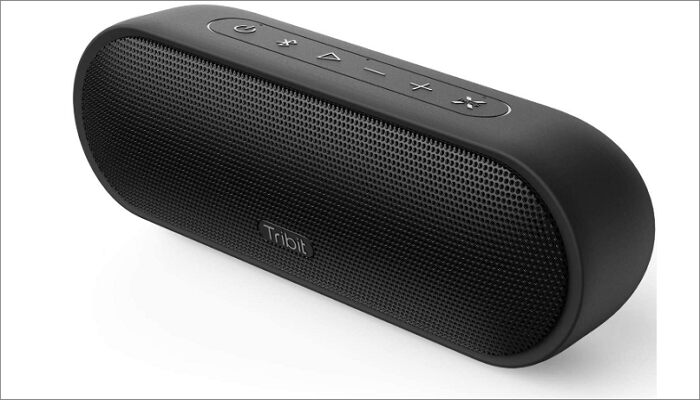 Specs:
6-hour playtime.
IPX7 rating.
Lightweight.
Google Assistant and Siri command.
Only 6 hours of playtime? Really! Well, although the battery life is average, the Bose SoundLink Micro makes up for it with its's pocket-sized design without sacrificing the sound quality. It is, in fact, the company's smallest and most affordable Bluetooth speaker yet. It weighs just above 10 ounces and boasts of an inbuilt speakerphone for commanding your voice assistant and making calls. Overall, the build quality of this Bluetooth speaker is excellent, to say the least.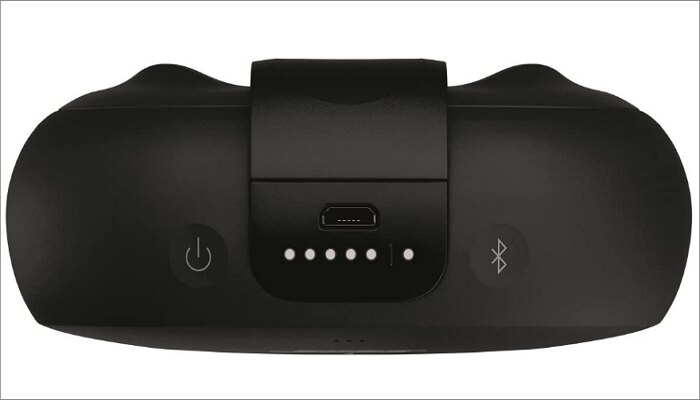 Specs:
Voice assistant supported.
Bluetooth 4.2.
USB-C charger.
Up to 10 hours of playtime.
Going for not less than $400, the Sonos Move is on the pricy end of things. However, this Bluetooth speaker is not your typical boom box. To justify your hard-earned cash, it comes in a stylish design using a metal front grille with playback controls at the top. As for the audio performance, it can match most Sonos home range products, thanks to its excellent vocal clarity and bass. Moreover, it can access Sonos ecosystems, which is a plus. In short, it's not just any portable home speaker.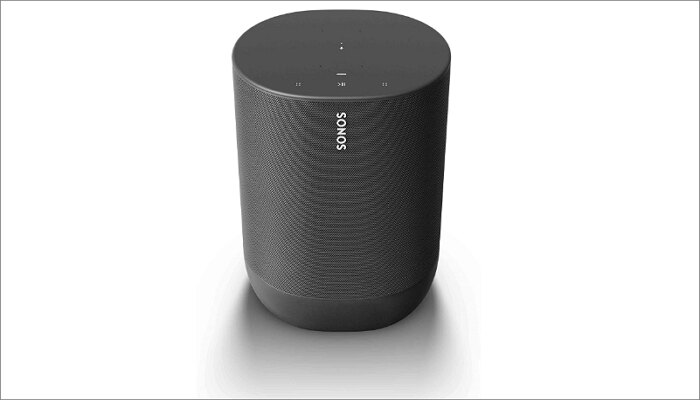 DemerBox Rugged Waterproof Bluetooth Speakers
Specs:
Rugged design.
Up to 40 hours of playtime.
3 mm AUX input.
100% water and crushproof.
Whether a portable Bluetooth speaker or smart speaker, sturdy design is the way to go as the DamerBox proves. With it, you don't have to worry about water or dirt spoiling your precious Bluetooth speaker. And they are not cheap, either, because you'll have to part with at least $350 to get one. If you factor in the 2600mAh Lithium-Ion battery that can deliver as much as 50 hours of playtime, it's a five star for this Bluetooth speaker.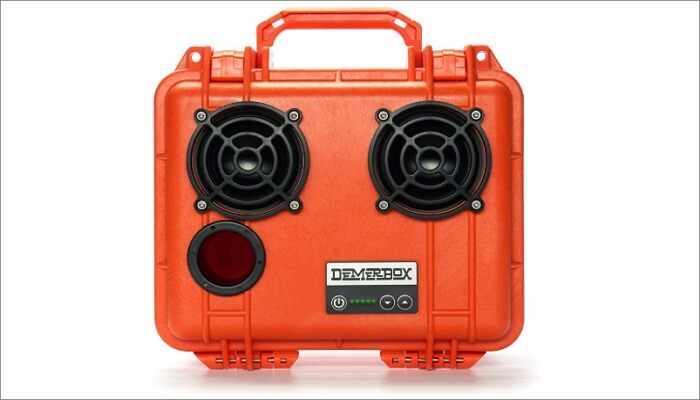 Marshall Stockwell II Portable Bluetooth speaker
Specs:
IPX4 waterproof rating.
3.5 mm AUX input.
20+ hours of playtime.
Bluetooth 5.0.
The Stockwell II certainly sounds good even if the price tag is a little bit steep. It features a maximum sound pressure of 80 dB, ensuring that you experience an immersive sound quality. However, at lower levels, the speaker sounds a little beefier, although that doesn't take away the fact that its overall sound quality is excellent. Sound matters aside, the Bluetooth 5.0 technology can reach up to 35 ft. as the IPX4 water-resistant rating makes it incredibly rugged and durable.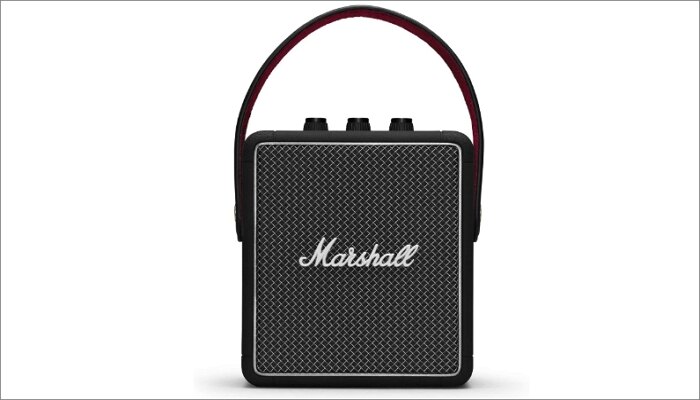 Ultimate Ears WONDERBOOM 2 - Deep Space
Specs:
360-degree sound.
Up to 13 hours of playtime.
IPX6 dustproof and waterproof rating.
Up to 100 ft. Bluetooth coverage.
Unlike the other pint-sized Bluetooth speakers, the WONDERBOOM 2 doesn't sacrifice sound quality whatsoever. Unlike its predecessor, the WONDERBOOM, this Bluetooth speaker comes with better sound capabilities, broader Bluetooth coverage, and improved water and dust resistance. It measures around 4" tall and 3.75" wide, so it can fit seamlessly inside your palm. Furthermore, the physical controls for waking the device, activating features, and pausing/playing music are placed strategically at the top.
Final Advice
As you can see, you can get a powerful Bluetooth speaker like the Tribit XSound Go for as little as $30. However, to enjoy more vibrant sounds and other vital features, you'll have to pay a bit more. There are features such as bass quality, rugged design, and more extended playtime that you can only find on high-end speakers. So, it all comes down to your pocket size and preferences.