Subtitles benefit those who do not speak native languages or can't play the YouTube video with sound. You may have seen subtitles/closed captions when watching a YouTube video. But how can you extract these subtitles from the video without downloading any software?
Previously, we have shared how to get the transcripts from YouTube videos without any software. In this article, we have picked up the five best subtitle extractors for YouTube to extract subtitles or closed captions online.
Best Free YouTube Subtitle Extractors Online in 2022
Extracting subtitles from YouTube videos is simple with the online subtitle extractors below. Just paste the video link, select the subtitle format, and download.
1. Savesubs
Website: https://savesubs.com/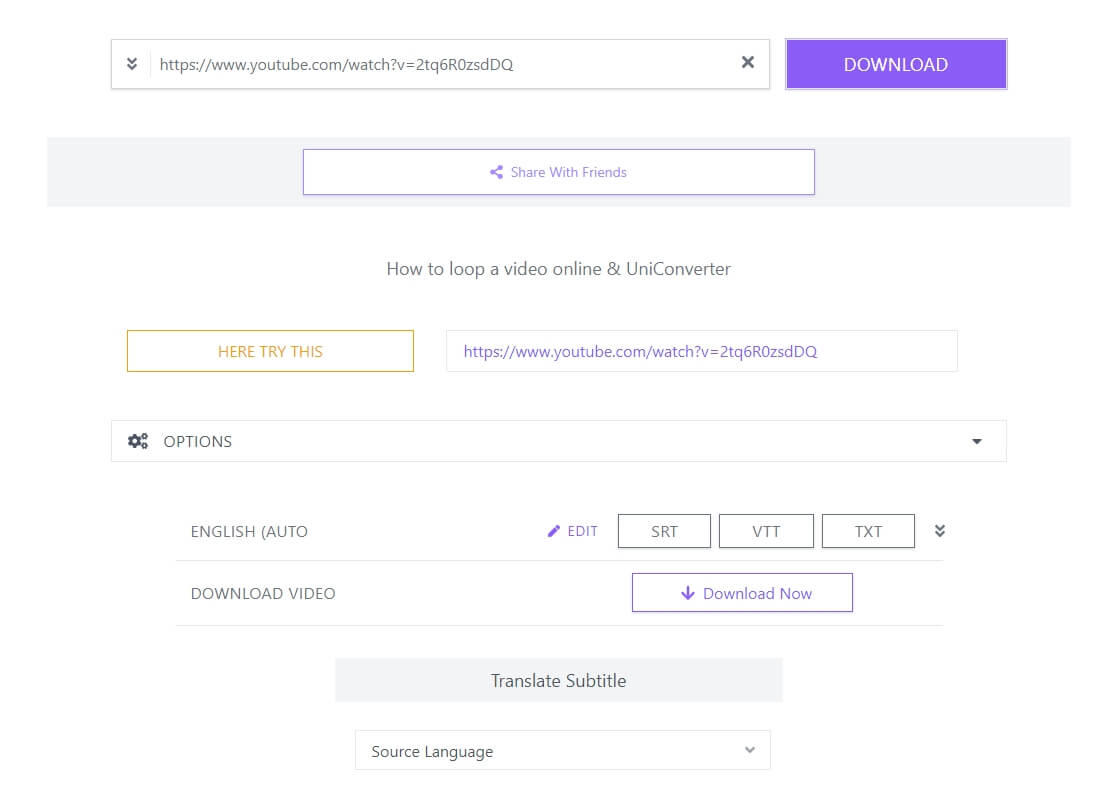 This browser-based subtitle extractor allows you to convert and even translate the subtitles from YouTube within a few clicks. You don't need to register to use it.
The extracting process is quite simple, paste the YouTube video link or search the video directly in the search bar to upload the video.
After the video is loaded, you can remove brackets or parentheses or music notes from the subtitles or keep them and choose to save them in the format you want, like SRT, VTT or TXT.
What's more, you can also save the YouTube video to your local and translate the subtitles to other languages, such as Chinese, Spanish, Germany, and French.
Features
Updates itself frequently and will let you know what happened in the What's New section on the site.
Multiple subtitle formats supported, including SRT, VTT, TXT and ASS.
Extract subtitles and translate subtitles to different languages.
It is free of cost and no annoying ads.
2.Downsub
Website: https://downsub.com/

Downsub is a free and handy tool allowing users to download subtitles from different sites, such as YouTube and Viki. You don't need an account to use this tool.
Paste the YouTube video link and then click Download to start extracting. You can save the subtitles and captions in TXT and SRT formats or translate them to another language. If you want to show subtitles in both original and translated languages, you can download it from the Bilingual (Dual subtitles) section.
However, there are annoying and disgusting ads on this site that make me feel bad.
Features
This website allows you to download subtitles in different languages: Japanese, English, Thai, etc.
Provides bilingual, i.e., dual subtitles for the texts.
3. YouSubtitles
Website: https://www.yousubtitles.com/

This online tool lets you download closed captions and subtitles from YouTube videos in different formats and languages. This tool consists of some great features and is easy to use.
Like the tools mentioned above, all you need to do is paste the YouTube video link and download subtitles in different formats like TXT and SRT. In addition, this online subtitle extractor also provides the translate feature, which can translate the original subtitles into other languages such as Spanish, French, Chinese, and Japanese captions.
You can also watch the YouTube video with generated texts and subtitles in this tool.
Features
It has a diverse and vast database of videos.
Users can download well-arranged subtitles in SRT and TXT formats.
It provides a translation feature for translating and downloading the subtitles.
4.VidPaw Subtitle Downloader
Website: https://www.vidpaw.com/subtitle-downloader/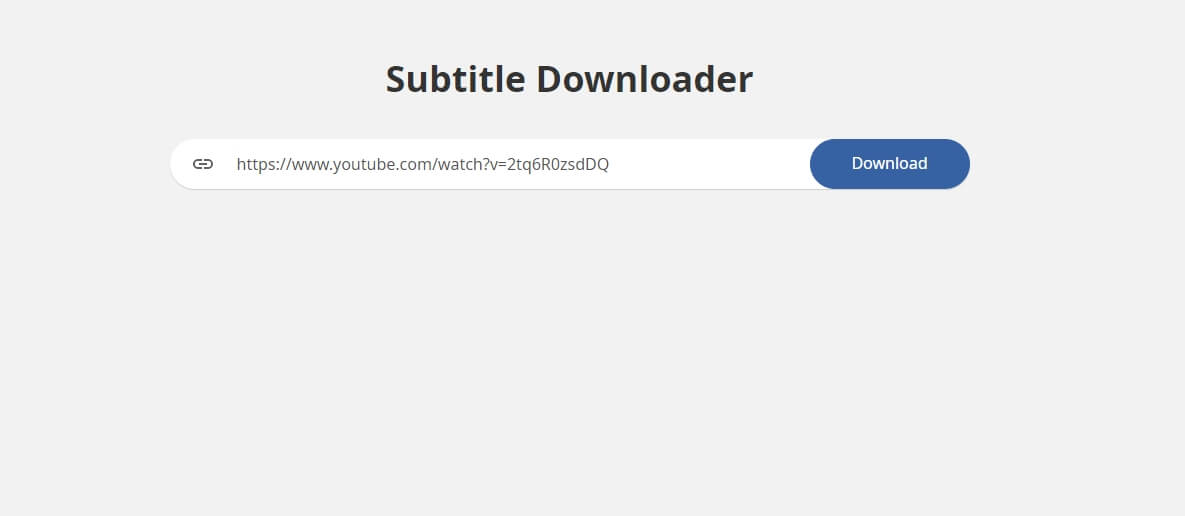 With VidPaw Downloader, you can download subtitles from sites like YouTube, ViKi, VIU, Facebook, and Dailymotion in SRT formats. It is a super handy and easy-to-use tool. You don't need to log in to download the subtitles in different languages.
After pasting the YouTube video link, click the Download button to start extracting. However, I found the page is a glitch; I mean, it goes to another website sometimes.
Features
It supports multiple websites such as YouTube, Facebook, ViKi, and Dailymotion.
5.Download 4. cc
Website: https://www.download4.cc/YouTube-subtitle-downloader.html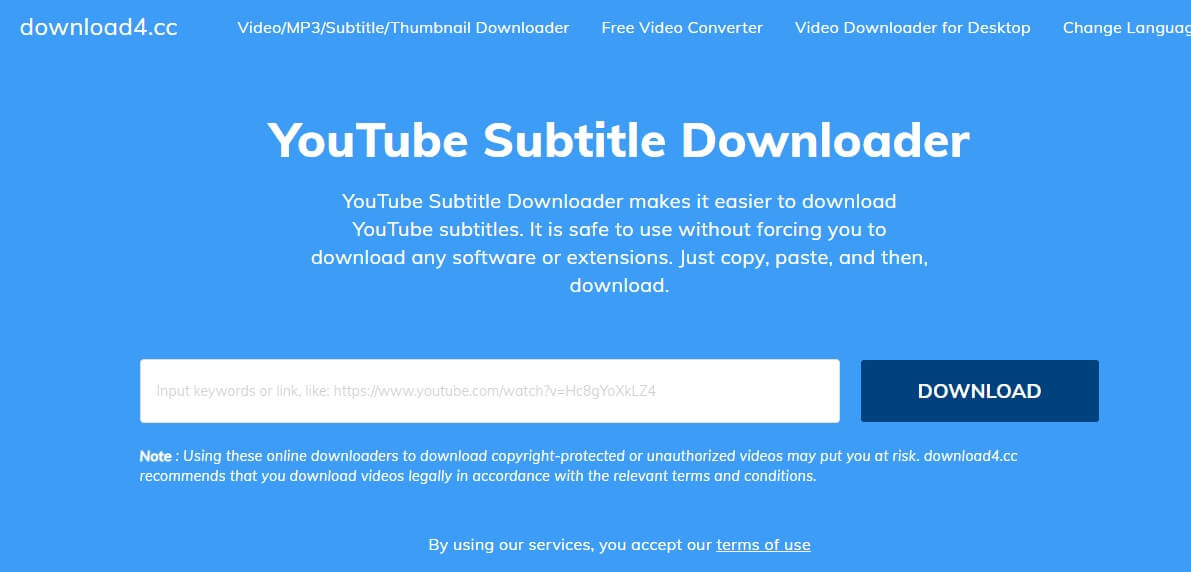 This free online video downloader allows you to download subtitles from multiple platforms like Facebook. Vimeo, Twitter, YouTube, etc. Besides the subtitles, you can also download the video or the thumbnail in different dimensions and resolutions.
Using this online tool, you can download the subtitle in SRT and TXT formats in different languages. Then, all you need to do is paste the link and click the Download button to extract.
Features
Free from ads and watermark
It supports downloading videos, thumbnails, and subtitles.
Bonus: How to Export Your YouTube Auto-Generated Captions
Besides extracting subtitles with these online tools, you can also export the subtitle file from the YouTube Studio directly.
After signing in to YouTube Studio, go to the Subtitles menu on the left.
Select the YouTube video you want to extract subtitles from, and then click the Languages column. You will see available subtitles under the Subtitle column. Since I just used the automatic subtitles from YouTube, it says Published automatic.
Click the three dots option, and you will see the Download option, click on it and then select the subtitle formats you want to save. You can download the subtitle in SRT, VTT, and SBV formats.

Conclusion
Above are some of the best YouTube subtitle extractors that allow you to easily extract and download subtitles from YouTube videos without installing any software. All the software shared above has its unique features, and even a novice can operate them. Moreover, they are safe for any platform.