Businesses may benefit from the rapid development of cutting-edge technology that brings new ways to expand their operations. Generators that use artificial intelligence as their voice are one of these advanced instruments.
Text is converted to voice with the application of artificial intelligence in this program. Based on recordings of real voices, most AI voice generators produce a synthetic voice. Using this audio in the video, ad, or other material is possible.
In reality, AI speech creation is already being used by several businesses: The number of people using digital voice assistants is expected to reach 8.4 billion by 2024, according to Statista, which estimates that there will be 4.2 billion users worldwide in 2020.
The best AI voice generators are out there, and we've put together a list of the most acceptable options on the market. Let's take a look at them!
Top 10 Best AI Voice Generators [Online and Offline]
Here, we will thoroughly examine some of the best options on the market. Remember that these are tried and tested AI voice generators able to fulfill your requirements comfortably.
Pricing: monthly (starts from $19/mo) and annually (starts from $13/mo.) subscriptions available
Sign Up required: Yes
Text to speech, voice-overs, and dictation are all made possible using Murf's famous and remarkable AI voice generator. Useful for folks in the corporate sector and those who design products and podcasts.
Murf can create naturally sounding voices in a matter of minutes and does it with minimum effort. In this way, they may be employed in various industries.
Murf may be used for various tasks because its extensive voice library includes over 120+ voices from 20 different languages.

Pros
It generates natural voices and allows you to upload audio and soundtracks as well.
It provides different voice editing tools, such as a voice changer and voice cloning.
It enables you to customize the generated voices, such as adjusting the speed and the volume, adding emphasis and pause.
It allows you to export the content as a video, audio, voice, or script file.
Cons
The generated voice is not downloadable for free users
Not enough language options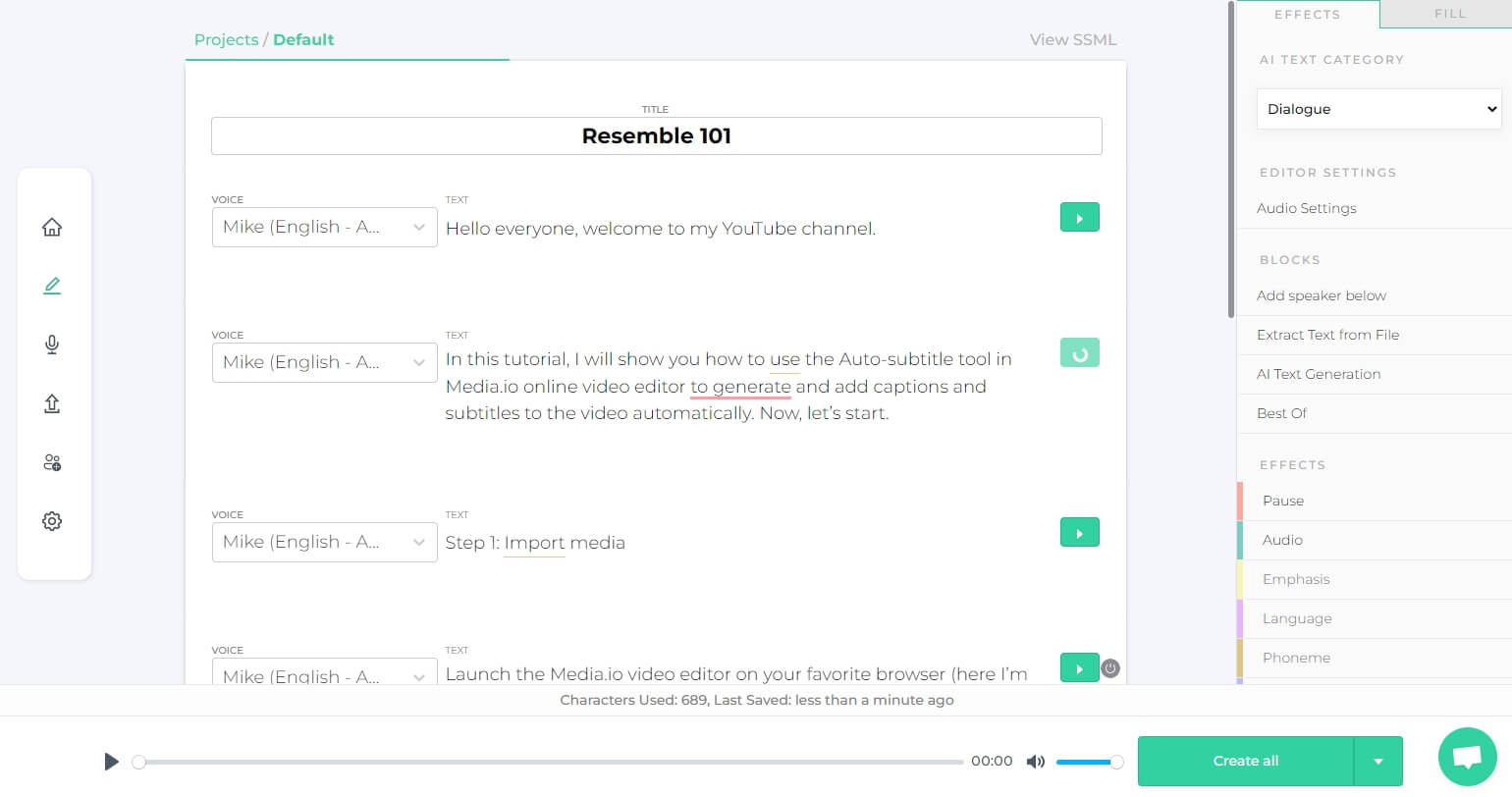 Pricing: $30 per month for max. 2hr of audio
Sign Up required: Yes
Using Resemble.ai, users may make text-to-speech audio files and create text for advertising campaigns. In addition to these uses, the program may produce bespoke voices for voice assistants and duplicate the voices of contact center operators.
Synthetic voices are available in four varieties and may be created using a user-defined application programming interface (API). Additionally, you may choose from various performers and record your audio without a screenplay.
Pros
Dub your voice in different languages
Edit existing speech
Create your voice in AI
Cons
Not all tools are covered in the basic plan
You can't sign up with a 3rd party account directly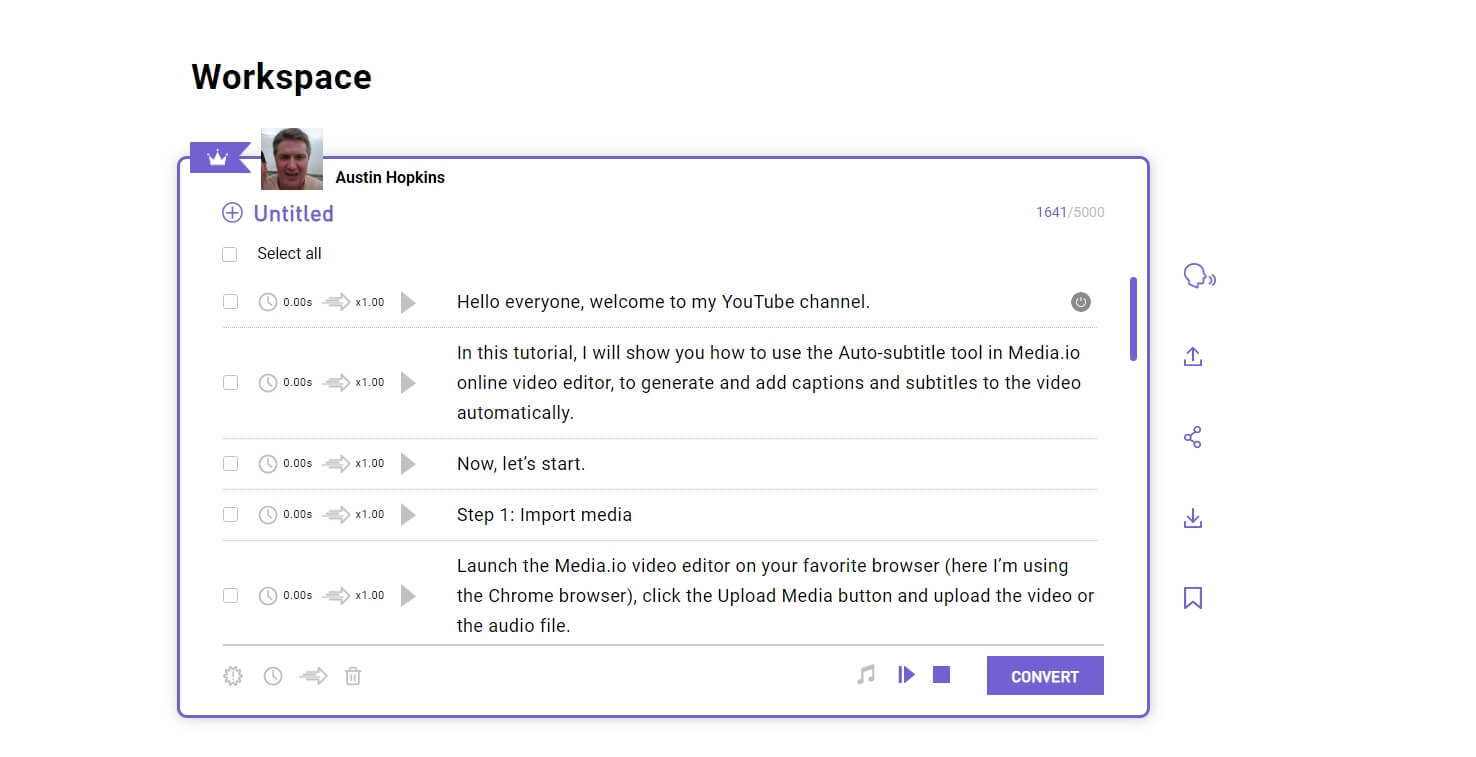 Pricing: Personal - $34.99 per month
Freelancer - $99.99 per month
Sign Up required: Yes
A sophisticated text-to-speech generator, Lovo, is another of the best AI voice generators with human-like voices. It's aimed at those who don't want to record their voices, this application is particularly handy for those in the game, audio ad, e-learning, and audiobook industries.
Lovo employs artificial intelligence (AI) to turn incoming text into real-sounding voices in 33 languages. In addition, some of the world's most prominent corporations, such as Nvidia, employ the AI voice generator.
Pros
180+ high-quality voice skins in 33 languages
Realistic voice
Customize voices
Cons
The text-to-speech conversion takes a lot of time
Adding a speaker label is not available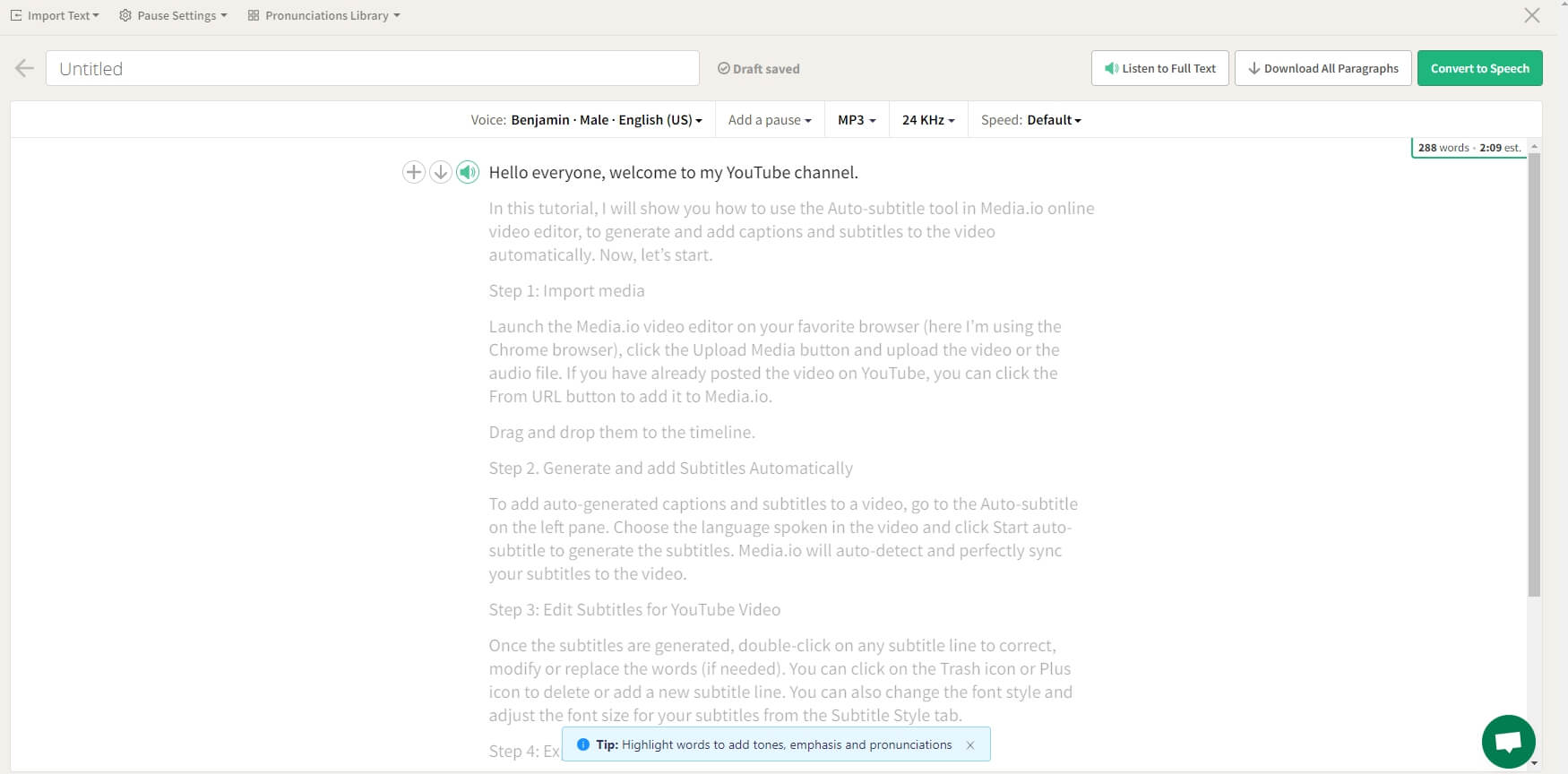 Pricing: Basic - $14.25 per month
Sign Up Required: Yes
You may use Play.ht to create high-quality text-to-speech conversions on the web. The platform is straightforward to use because of its primary user interface. Text input is provided on the site, where you may type your message and then choose the language, voice type (male or female), voice pitch, and conversion speed best suit your needs.
There are 832 unique AI voices across 132 languages and accents. on the platform, which may be utilized for personal and corporate purposes. Using this API, developers may add text-based real-time speech synthesis to their apps. In addition, by using expressive emotional speech styles, you may make the voices seem more lifelike and relatable.
The Play.ht preview mode allows users to listen to and preview a single paragraph before the text is transformed into speech.
Pros
Wide voice-over library
Text-to-speech API access
Cons
Listening to the fully converted text requires upgrading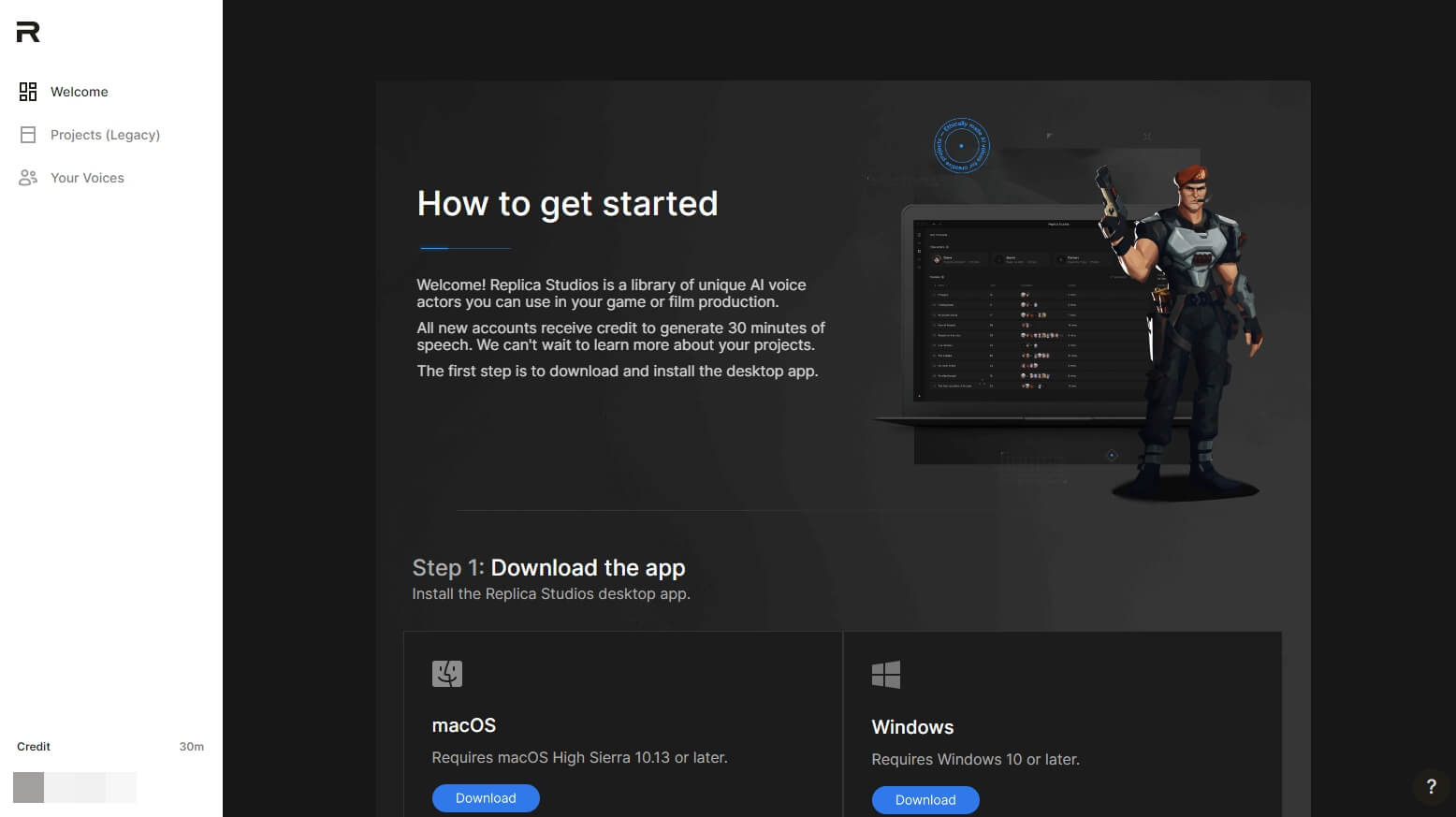 Pricing: 4 hours of speech generation at $24
Sign Up required: Yes
The Replica has an expansive library of AI voices recorded by professional voice actors. As of this writing, it has more than 40 voices in its AI Voice Actor Library.
The platform's huge library of voice styles and contributions from experienced voice actors make it an excellent text-to-speech generator for game, film, and animation producers. Before signing up for the platform's premium service, you may utilize many demo voices on this site.
When you use Replica, you may pick from various voice types and have your given text read aloud by a human-sounding voice. Once you've submitted your script, the voice may be changed to sound angry, sad, happy, surprised, or any other emotions.
Pros
More than 40 languages in the voice-over library
Text-to-speech generator
Demo voices
Cons
You need to record a Voiceprint before using Replica Studio
The web version of Replica Studio will be retiring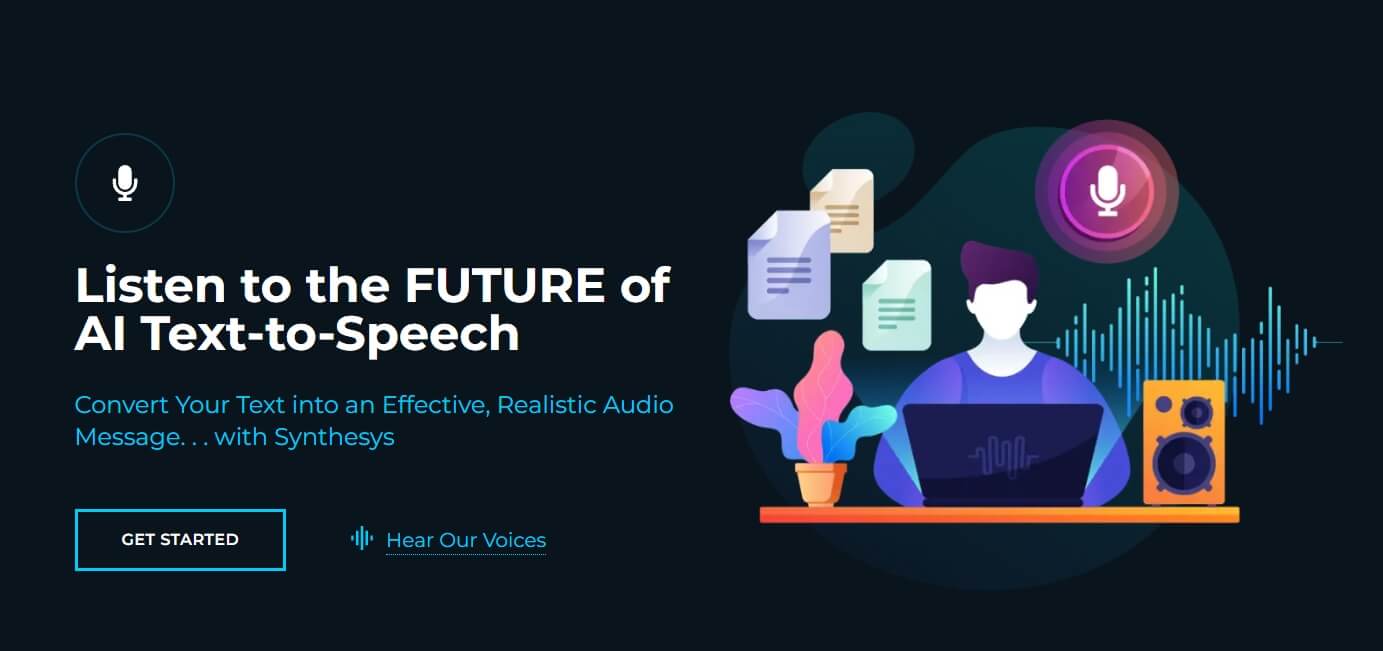 Pricing: $29 per month
Sign Up required: Yes
The natural-sounding speech generated by Syntheses may be utilized for various commercial and private reasons. Synthesys can produce AI talks in a broad range of tones, accents, and languages, from voice-overs to polite welcomes.
You can use Synthesys as much as you want from any mobile or computer device. This service may generate an endless number of SMS at any time.
There are around 35 female voices and 30 male voices in this track, making it rather diverse. Reading speed and pause duration may be adjusted. All of the demo voices are available for pre-listening.
Pros
All in one software
Supports 66 languages & 254 general voices
API access
Cons
No free trial; you need to pay before trying it
Pricing: One-time payment - $47
Sign Up required: No
Speechelo can create a human-sounding voice-over from any piece of text. It's compatible with almost any video editing program. It can speak English as well as an additional 23 languages. Speechelo allows you to alter the timbre of the text you're reading. The number of voices available on Speechelo is far over thirty.
Reading the text in any one of three different tones is possible. It includes breathing noises and extended pauses at the end of each syllable, among other things. The punctuation marks are added to the text by the online text editor. You may alter the tempo and pitch of the music.
Pros
23 different languages
Content is thoroughly checked
30 realistic voices
Cons
No free trial; you need to pay before trying it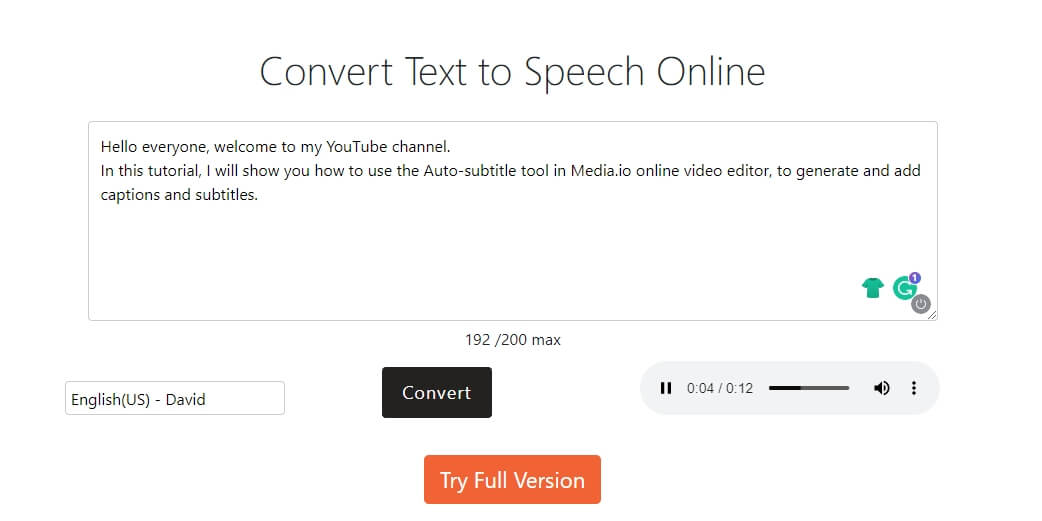 Pricing: Personal $9 per month
Commercial $70 per month
Sign Up required: Yes
Rather than employing a voice-over talent, use Notevibes to save time and money. To create videos with voices that are as real as possible, use the Notevibes text-to-voice converter.
Their Russian voice generator uses only quality voices. The most prominent voice service providers, such as Google, Amazon, Microsoft, and IBM, now offer 225+ high-quality voices in 25 languages.
Pros
Text-to-speech converter
Russian voice generator
225+ high-quality voices
Cons
Limited features for a free trial;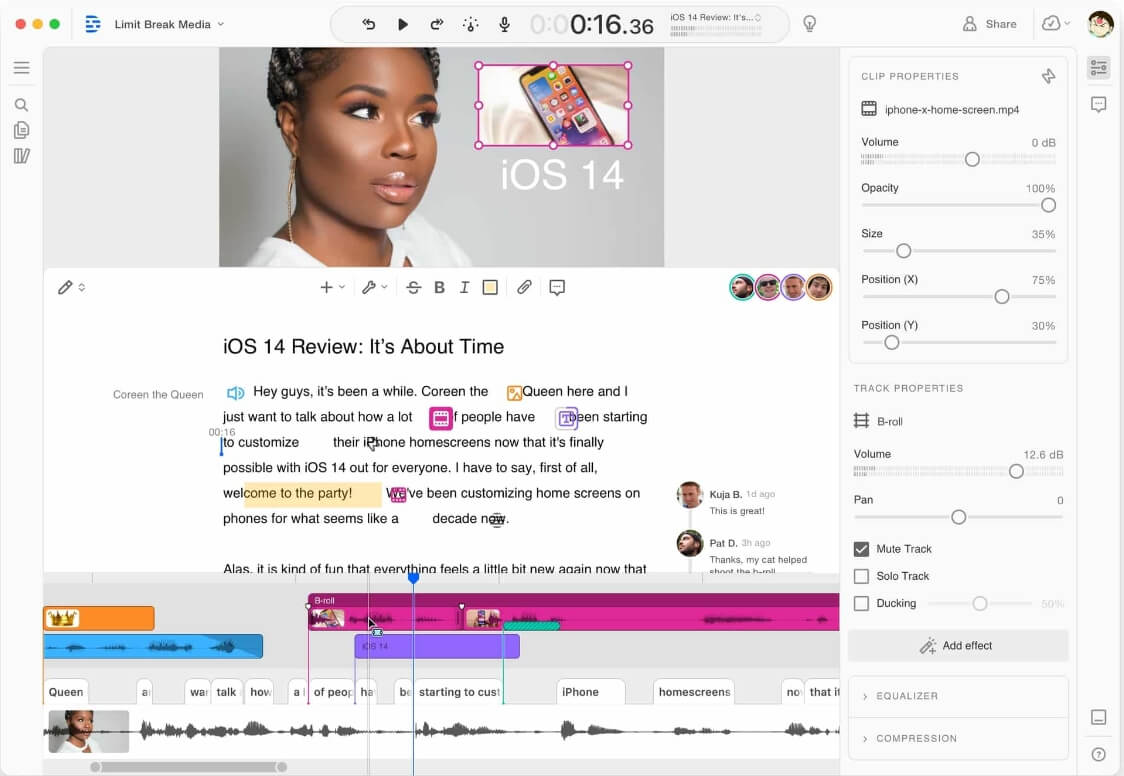 Pricing: $12 per month
Sign up Required: Yes
Use your voice or one of the stock voices in Descript's Overdub to generate an audio model that may be used for text-to-speech conversion.
All Descript accounts come with free overdubs and you have the chance to clone your voice.
Overdub will match the tonal features of both sides if adjustments are made in the middle of a phrase. Adapt your performance to the style or environment by using several voices. Trusted colleagues may use your Overdub Voice to produce sounds.
Pros
Voice synthesis
AI Voice Cloning
Cross Collaboration for users
Cons
You need to download and install the Overdub tool on your Windows or Mac computer
Pricing: $9 per month for pro plan
Sign Up required: Yes
Many people are familiar with Clipchamp as an online video editor. However, many people are unaware of the company's other AI-powered text-to-speech services. Over 170 authentic voices are available for users on the site.
Male, female, and neutral voices are included in this collection. Currently, the platform supports over 70 languages, allowing it to process text globally in almost every widely spoken language.
Some factors allow you to regulate the pace of the voice and fine-tune the voice to portray the proper emotions, and pronunciations, in voice-overs.
Pros
Cross-cultural voices
AI voice generator
170 natural sound male and female voices
Cons
You can't export the generated speech file in MP3 format.
Part 2: Things You Should Know When Using AI Voice Generator
You should be aware of some drawbacks of using AI Voice Overs.
1. Doesn't Sound Like an Actual Person
Despite advances in AI technology, the truth remains that AI voices don't sound exactly like real people's voices. People still prefer the sound of a human voice when they're trying to communicate.
2. No Alternatives
Certain words may be changed to ones that sound better or match the text's timing by a skilled voice actor.
An artificial intelligence voice-over doesn't provide you with the same on-the-spot flexibility as a human voice-over.
3. No Regional Adjustments
With AI voice-overs, you're unlikely to be able to get unique regional accents. As far as accents go, they may give English spoken in a variety of the most common ones such as English (of course), Welsh, Scottish or Australian, for example.
The benefits of regional accents and dialects in delivering specific commercial messages have already been discussed. Thus, AI voices may restrict the attraction of a voice-over or fail to communicate the desired message.
FAQs About AI Voice Generator
1.What is an AI Voice Generator?
AI voice generators use text-to-speech (TTS) technology to produce human-sounding voices. People with learning disabilities like dyslexia and attention deficit hyperactivity disorder (ADHD) may utilize these voice-over generators as assistive technology. Businesses and producers can use them as the voice-over component of their video clips.
2.Will the AI Voice Generator Copy My Voice?
Yes, some voice generators will ask you to record your voice first and then generate the voice. Artificial intelligence is used in free voice clone software to clone voices in real-time and generate synthetic voices from text-to-speech generators. Alexa and Google Assistant both support bespoke brand voices.