Want to create your project and slideshows using the YouTube videos by removing the audio and adding your choice of voice-over? No worries as there are several good programs available that help you to remove audio from YouTube videos and how to mute YouTube videos.
Part 1. One-Click to Remove Audio from YouTube Videos Online & Free
To help you remove audio from YouTube videos in a single click and hassle-free manner we suggest Media.io. This browser-based program works online without any need for software download and is free to use. You can add the YouTube URL to the program and it will remove its audio to create the mute version in no time. Additionally, the local video files in major formats like MP4, MOV, MKV, AVI, and others can also be added to remove the audio.
Safe to use, the tool comes with no ads or watermarks and results in lossless quality files.
How to Quickly Remove Audio from YouTube Video Online Free?
Method 1 - YouTube Audio Remover - For Desktop/Tablet/Smartphone Users
Step 1: On your system browser window, open the desired YouTube video and copy its link.
Step 2: Paste the URL at the Enter YouTube Video URL section and click on the GO button.
Step 3: Media.io will start processing your files to create a mute video. After that, you can download the mute YouTube video directly or save it to Dropbox.
Method 2 - YouTube Video Editor - Currently For Desktop/Tablet Users
Step 1: Launch Media.io Online Video Editor and click on From URL, where you can copy-n-paste a YouTube link.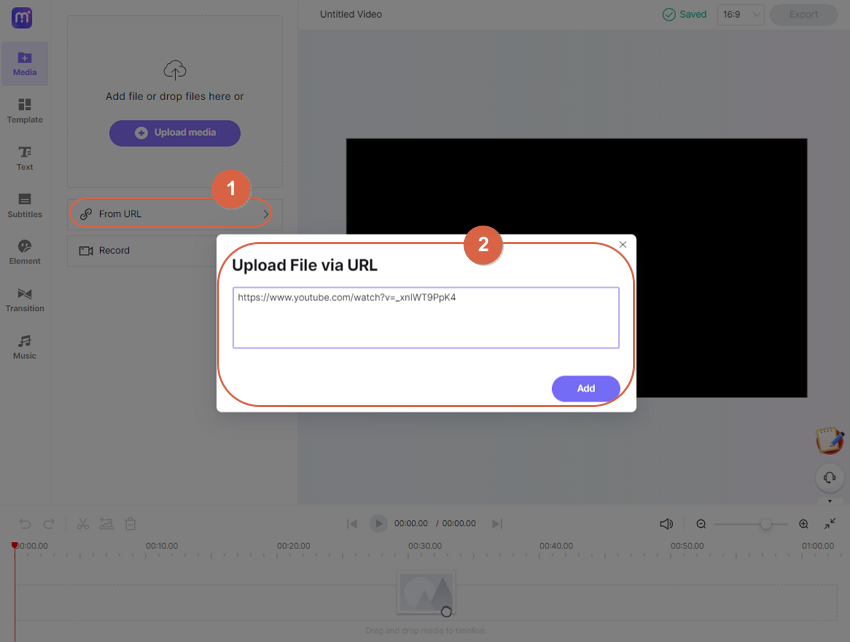 Step 2: Add the video to the timeline and do some cuts and edits if needed, then tap on the Volume icons to mute the clip.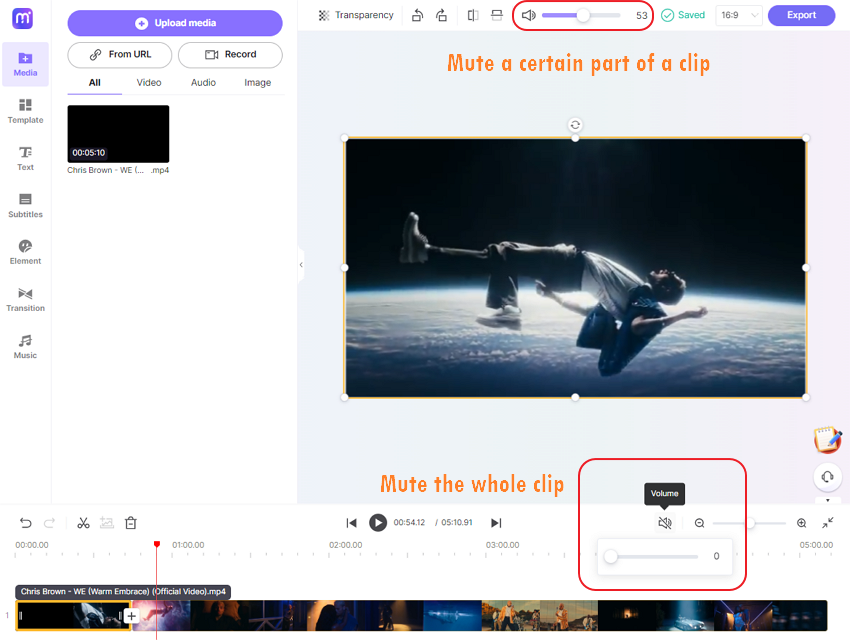 Step 3: Lastly, choose Export menu to download and post the YouTube video without sound. It's that simple!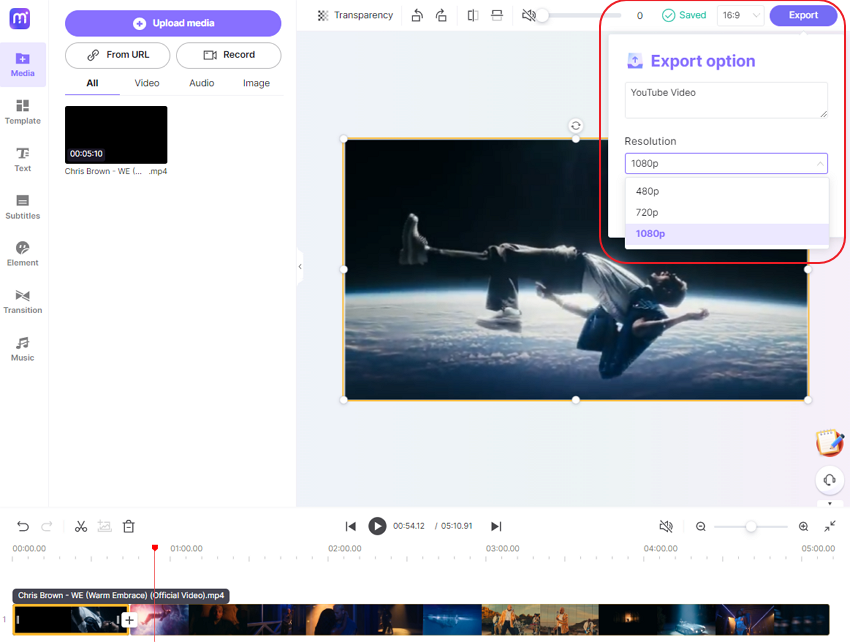 Part 2. How to Mute a Video before Uploading to YouTube Using VLC
YouTube does not have an option to upload a video and make it mute. So if you have a video that you want to upload as a mute video on YouTube, you need to first remove the audio and then upload the same. A decent program that helps you to create a mute YouTube video is VLC. Popularly used as a media player, VLC supports additional features as well as video conversion, removing file audio, and others. The process of removing the audio is simple and quick.
Steps on how to remove audio from uploaded YouTube video with VLC
Step 1: Open the VLC Media player app on your system and on the main interface select Media > Convert/Save.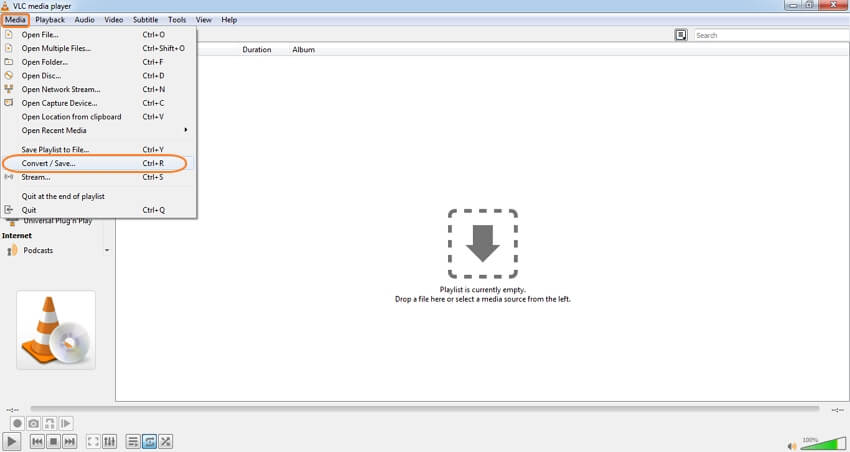 Step 2: A new pop-up Open Media window will open from where click on the Add button to browse and load the video to be processed. Click on the Convert/Save button at the bottom-right corner.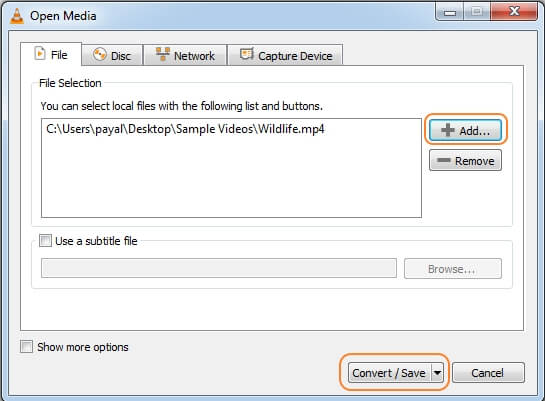 Step 3: A new Convert window will open. Under the Settings section, select the file profile and the format that is supported by YouTube. Next, click on the Edit Selected Profile icon next to the selected format.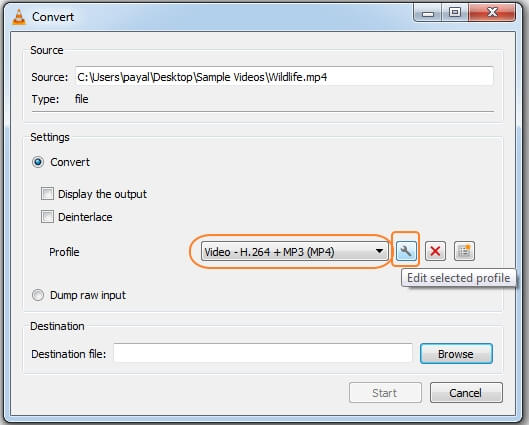 Step 4: A Profile edition window will now open. Select the Audio codec tab and uncheck the box next to the Audio option. Click on the Save button to confirm the settings.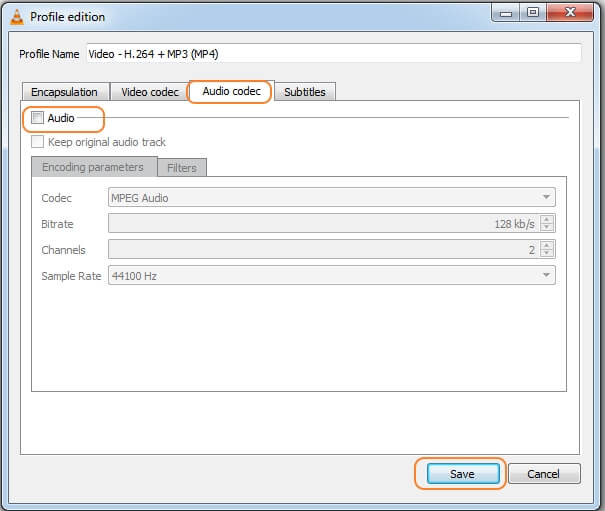 Step 5: Next, choose the system location to save the processed file at the Destination file: tab and then hit on the Start button. VLC will start processing the file and will remove the audio. The file will be saved at the selected location and is ready to be uploaded as a mute file on YouTube.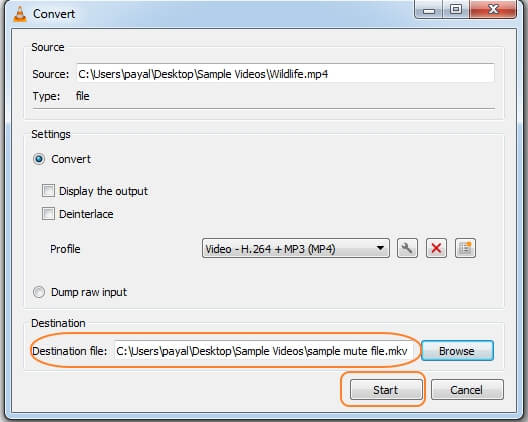 So to remove sound from YouTube videos, Media.io works as an incredible tool. Alternatively, you can use VLC to remove the audio before uploading a file to YouTube.