I have say five fifteen-second videos, and each one is a draft. How do I combine them to make one long TikTok? - A TikTok user on Reddit
If you're passing through the same predicament, this article has the solution. TikTok drafts are videos that you save on the app for future posting. In other words, TikTokers make drafts to have a collection of content to post when they can't make new ones. But as you've seen above, most people don't know how to combine drafts on TikTok. While this one seemed like a daunting task initially, this article breaks it down for you. Here, you'll learn how to combine TikTok drafts in multiple ways.
Part 1: How to combine draft videos on TikTok with TikTok App
First and foremost, note that drafts are not saved automatically on TikTok. Put simply, you need to create your own drafts before saving them on the app. To create TikTok drafts, simply click the + icon to shoot a video, tap Next, and then click Drafts. Now, apply these steps on how to combine TikTok drafts directly on the app:
Step 1. Start by posting your draft videos on TikTok. Don't worry, though, as TikTok allows you to be the only one to watch the video. To post your video, click Profile, tap Drafts, and then select a video to post. Then, click Next before choosing Only me on the Who can watch this video section. Also, enable the Save to device toggle to export your drafts to your local storage.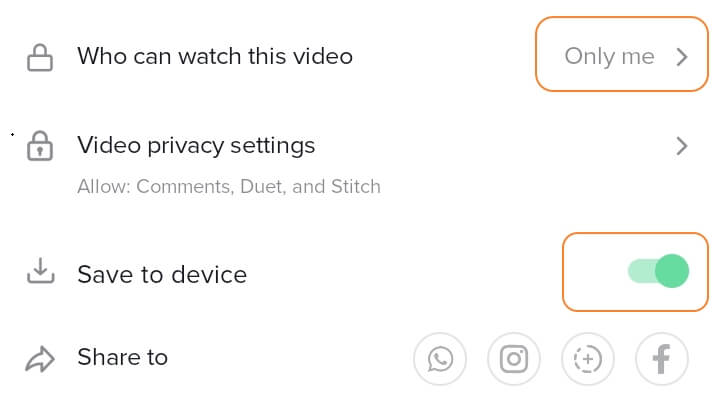 Step 2. Now go back to TikTok's homepage and click the + icon. Once the TikTok camera launches, press the Upload button and select your posted draft videos.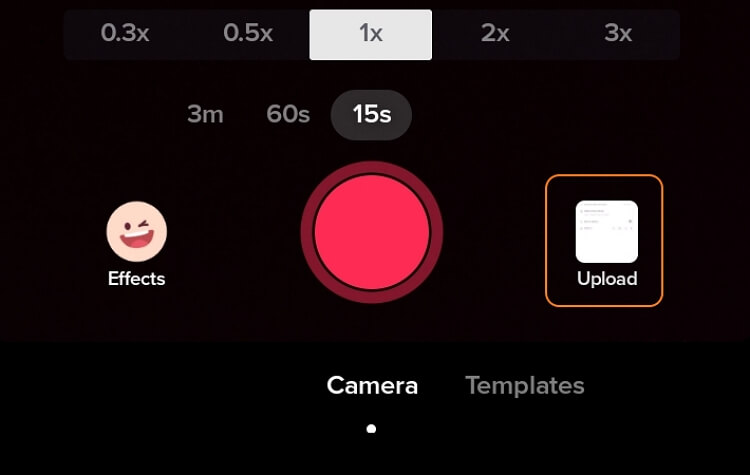 Step 3. If you've been wondering how to edit a draft on TikTok, then this is it. After uploading your drafts, choose a background sound from the many options available. Also, click the Default tab to trim the videos by moving the sliders on both ends of the video timeline. If satisfied, press Next to add effects, texts, sounds, stickers, and so on.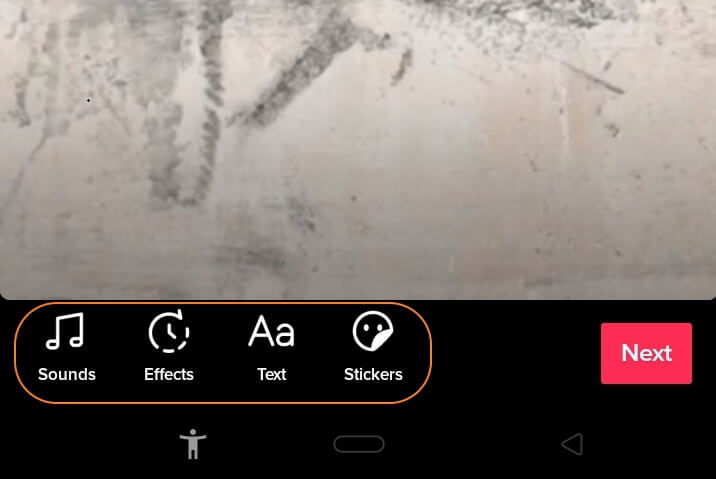 Step 4. Finally, click Next and then tap Post to share your video with the TikTok community. You can also save it under the Drafts section. And that is how to view drafts on TikTok and merge them quickly and easily.

Part 2: How to combine TikTok drafts with Phone's Camera Roll
Another method on how to combine drafts on TikTok is by directly using your phone's camera roll. In this case, you'll start by shooting the video using your phone's camera and then upload it on TikTok. Note that this method doesn't involve posting draft videos. Also, the video playback duration must not be more than 3 minutes.
So, without wasting time, here's how to save drafts on TikTok to camera roll:
Step 1. Fire up the TikTok app and tap the + to launch the camera. Now click the Upload button beside the Record button at the bottom of the screen.
Step 2. After your camera roll opens, browse and select the videos you want to combine. Then, click Next.
Step 3. Select music you want to play in the background and trim the video to your preferred playback duration. If satisfied, press Next again.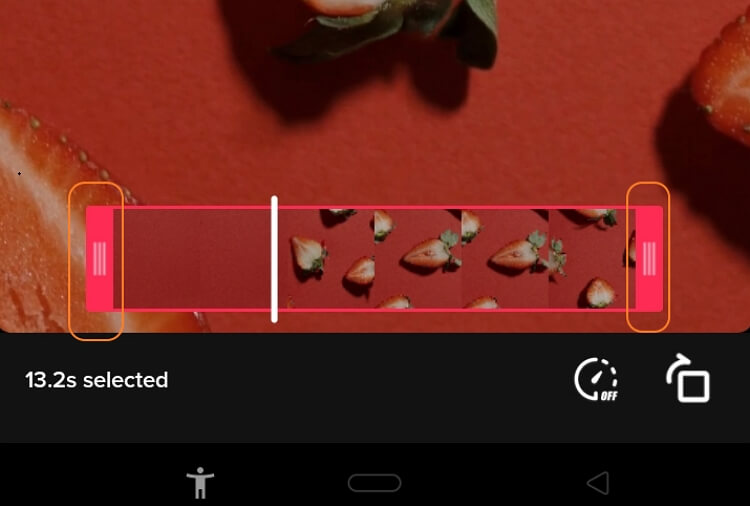 Step 4. Now proceed to customize your video with effects, texts, stickers, and so on. You can even apply a voiceover if you want. Click Next once more.
Step 5. Lastly, click Post to save your combined draft videos using your iPhone's camera roll. That's it!
Part 3: How to combine drafts on TikTok with Online Video Mergers [Fastest!]
One thing is obvious; beginners might struggle to get the hang of the TikTok app. Therefore, if you don't want to go through the struggles of directly merging videos on TikTok, use the 2 best online video mergers below.
Media.io is the best online app to merge videos on iPhone, Android, and computers. It's super-duper simple to use and supports all video formats, including 3GP, MP4, MOV, MTS, and so on. Before merging your video clips, this program lets you rearrange the clips, set the aspect ratio, and choose the output format. Of course, you can also add audio to video, create slideshows, compress videos, convert, and perform many basic video editing tasks.
Key features of Media.io:
Compatible with MP4, MOV, 3GP, VOB, and other standard video formats.
Merge and rearrange TikTok videos with precision.
Add audio to video, create slideshow, compress video, trim video, etc.
Multiple audio and image editing tools.
1GB free cloud storage.
Below is how to merge TikTok drafts quickly and easily using Media.io:
Step 1. Upload your videos.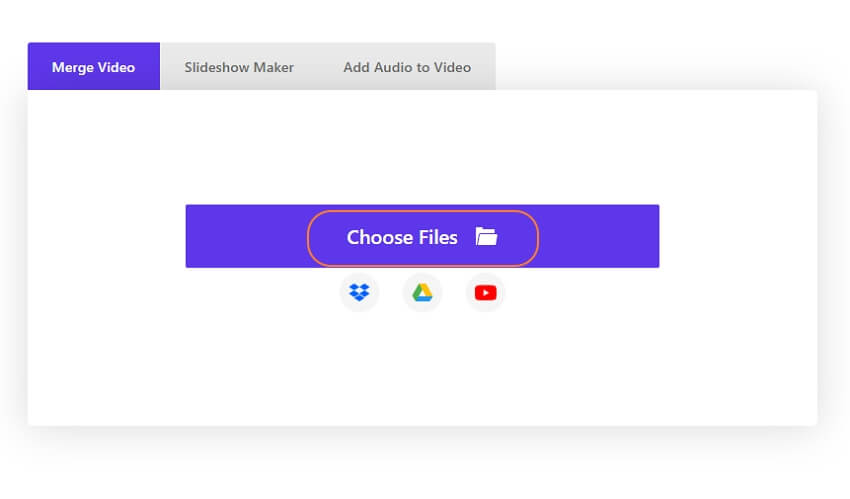 Launch Media.io Online Video Merger and then drag and drop your TikTok drafts on the user interface. Another way to add videos is to tap Choose Files and select a local video clip.
Step 2. Edit the video settings.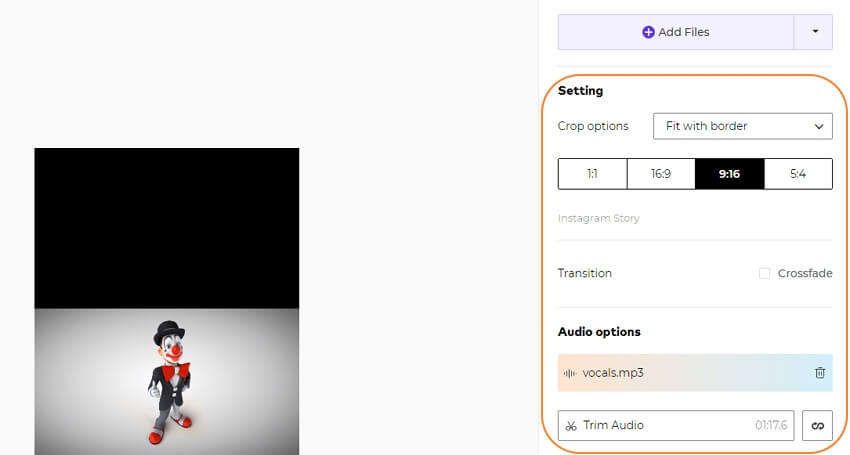 Navigate to the right pane after adding your videos successfully and choose the crop option and aspect ratio. For example, if you're creating for TikTok, choose 9:16. You can also add audio and apply crossfade effects between transitions.
Step 3. Rearrange and join videos.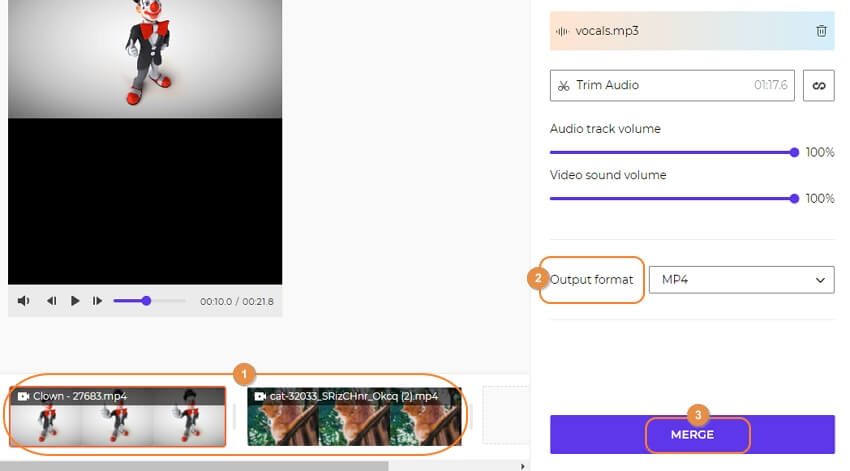 Now move to the bottom of the window to rearrange the clips by long-pressing and dragging. After that, choose an output format. For the best compatibility with TikTok, choose MP4. Finally, press Merge to join and export your video clips. You can now upload your merged videos on TikTok and share them.
Good Tips:
Before merging draft videos on TikTok, you might need to edit or trim video clips.
Read and know more easy ways to cut TikTok videos with AI.
Kapwing is another free online program for editing videos. Like Media.io, Kapwing is ad-free and supports any video format you may have. While merging videos, this free website allows you to choose an aspect ratio, trim, apply texts, and personalize your video the way you wish to. However, Kapwing's rendering speed is slow. Also, the user interface isn't that straightforward. Nonetheless, apply these steps if you like it:
Step 1. Launch Kapwing on your web browser and then click Start editing to run the editing studio.
Step 2. Now click Add Media and then tap Click to Upload to add your video clips on Kapwing. Of course, creators can drag and drop clips on Kapwing.
Step 3. Next, select your uploaded videos and then drag-n-drop them on the timeline. Make sure you place the second video right next to the first video. You can also move the handles on each video clip's timeline to trim and cut.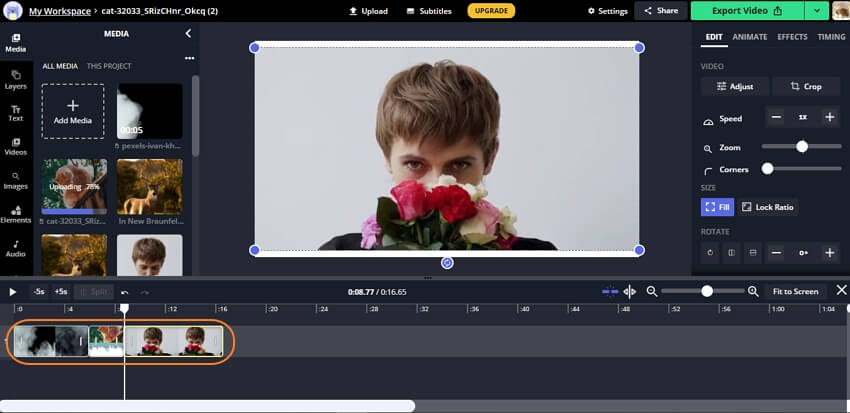 Step 4. If satisfied, click Export Video and then tap Export as MP4 to merge the videos.
Part 4: How to combine TikTok drafts with the best Software for Windows/Mac
Mac/Win users who don't like editing videos online can use Wondershare UniConverter to achieve the same result, if not better. It's a simple program that won't take you minutes to master. Just upload your videos on the Merger tool, choose a target format, and you'll have a merged clip in seconds. In addition to merging, UniConverter also allows you to trim the clips with precision before exporting. Also, users can compress, convert, record videos, download videos, and so much more. Best of all, AI-powered tools like smart trimmer, background remover, and subtitle editor allow users to edit files without doing much.
Below is how to combine drafts on TikTok with Wondershare UniConverter:
Step 1. Run the video merger tool.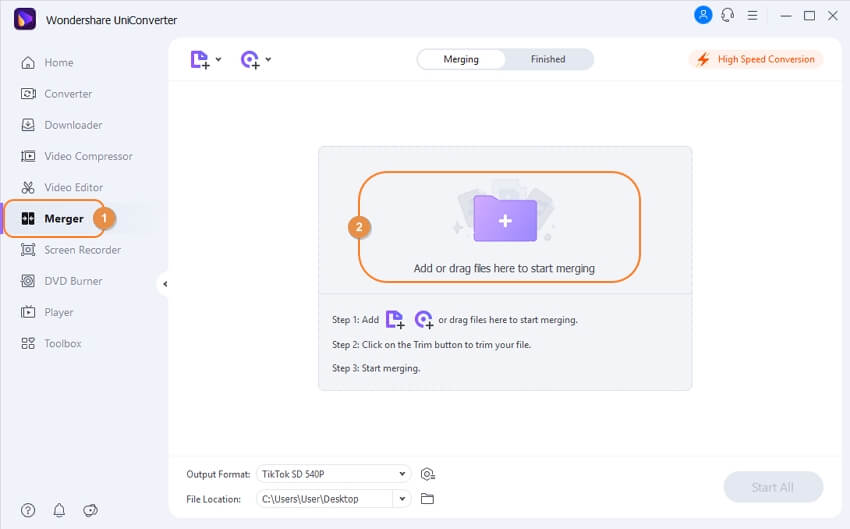 Install and run UniConverter 13 on your PC and then tap the Merger tab on the left pane. Then, drag-n-drop your clips on the user interface or tap Add Files to open your local clips on the program.
Step 2. Trim the videos (optional).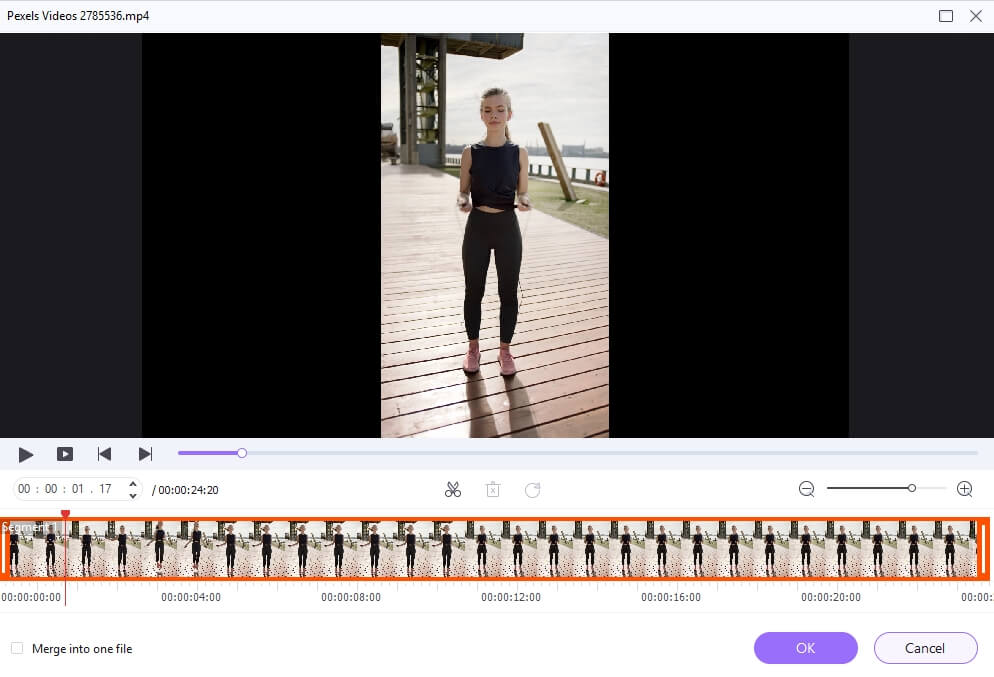 Do you want to cut the videos to make them shorter or erase unwanted sections? If so, tap the Trim button next to the added video. After that, drag the trimming handles to erase unwanted video sections. Or, simply choose an area to start trimming, tap Cut, then do the same on the endpoint. Now select and delete the unwanted clips.
Step 3. Convert and merge the videos.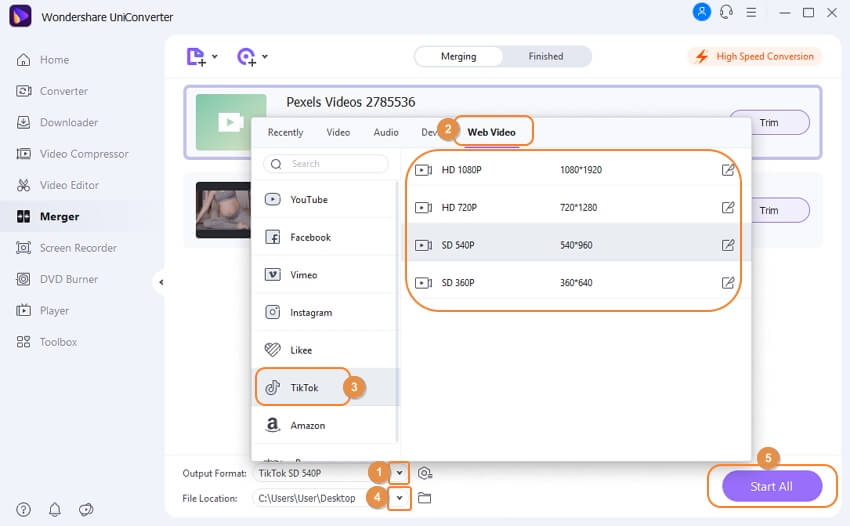 Click the Output Format menu, tap Video, and then select an output format. Interestingly, you can also convert the merged video directly to TikTok by choosing TikTok on the Web Video list. Lastly, choose a File Location and press Start All to save your video. Super easy, right? Now it's your turn!
Part 5: FAQs about TikTok drafts
Q1: How to edit a draft on TikTok?
After merging and saving drafts on TikTok, you may want to edit them further the next time you want to post. Fortunately, doing that is a cakewalk. Just launch the TikTok app, click Profile, and then tap the Drafts folder to open it. Then, choose a draft video to launch the TikTok editor. Now proceed to customize the video anyhow you like.
Q2: How to post a draft on TikTok?
Again, posting a draft video is super-duper simple. To do that, click Profile, tap Drafts, and select a video you want to post. Now edit the draft video, then click Next. Finally, tap the Post button to upload your draft video on TikTok. That's all!
Conclusion
And that is how to combine drafts on TikTok quickly and easily. But if you find merging TikTok videos natively challenging, use one of the online video editors above. Between the two, I recommend Media.io as it won't take you a whole day to master its editing functions. But whichever app you choose, don't forget to use TikTok's inbuilt editing functions on your draft video. Adios!