Video slideshows give your videos a more exciting look as you get to add effects, music, themes, and the like to create the result you want. If you look at video and movie slideshows made by people, you may think they are professionals with exceptional skills. However, this is not the case as free online video slideshow makers will give you that professional-looking video slideshows you are looking for.
Here, we present you with the top 10 best online movie/video slideshow makers that let you create slideshows with music and effects for free.
UniConverter Slideshow Maker is the first pick, and for a good reason. It is an online free slideshow maker that lets you easily create fantastic movie slideshows.
How to Create A Slideshow with Music
Key features of Wondershare online slideshow maker:
It allows you to merge short video clips and photos into one slideshow in just three simple steps.
It protects your privacy by deleting any file you may have uploaded on the site twenty-four hours after uploading.
You are free to add the music of your choice to the background of the slideshow.
The final output can be in any of the many file formats available today. These output formats include MOV, MPG, MP4, 3GP, MKV, WMV, etc.
An additional feature on UniConverter Slideshow Maker is that it lets you save your final work in different aspect ratios.



Create slideshows on UniConverter with the steps below:

Step 1

: Upload the files.

Upload the video files you want to edit on UniConverter Slideshow Maker. The two ways to do this are using the "Choose Files" and by dragging the file and dropping it on the page.

Step 2: Make the slideshow.

Create the video slideshow using the video files you just uploaded in step 1 above. Arrange the photos or clips the way you want to appear, customize the duration of each section, add the effects and music that suits you.

Step 3: Export your final video.

Export the final result to Google Drive, Dropbox, or your device memory. Before you export, however, make sure to preview what you have created if you need to make further changes.

Adobe Spark is the second on the list. You can add clips and photos with this slideshow maker and edit them with a voice-over, music, decorative stickers, and icons to create a beautiful piece. It works both on a web browser and as an app that you can download.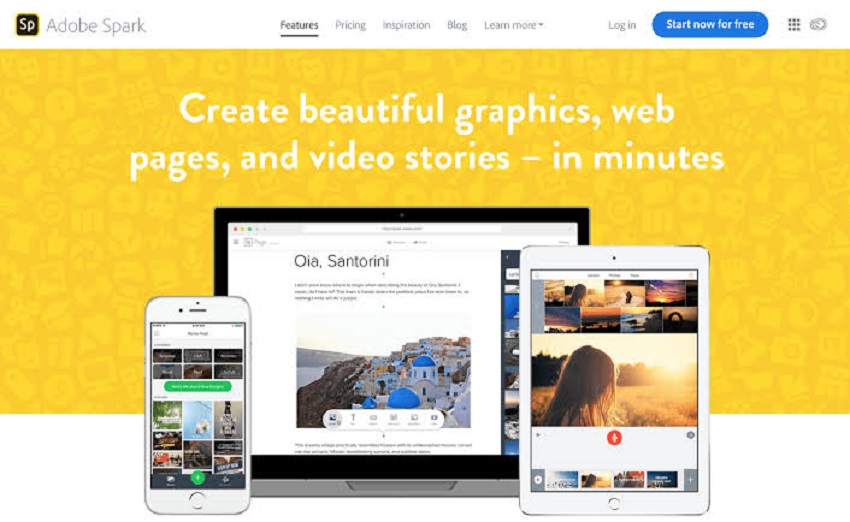 Pros:
The final finish of the videos is usually spectacular.
It is easy to use. Hence you can finish a full video edit in a matter of minutes.
It provides royalty-free music and images for you to use in creating the slideshow, especially if you need to share on a platform like YouTube, where you can get strikes for using copyrighted material.
Cons:
You are only allowed to share the finished work directly with Twitter and Facebook.
You cannot enlarge the size of photos and texts.
No experience is needed for you to drag and drop and edit video slideshows on Animoto slideshow maker. It is an easy platform that provides you with a vast music library to choose from if you do not have your music to add to the slideshow background.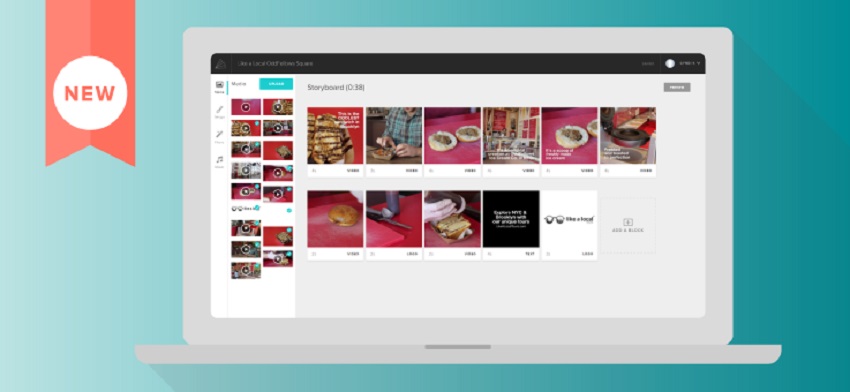 Pros:
Without any knowledge in designing, you can change fonts, transitions, and the general aesthetic of the video slideshow.
It is purely online, hence no need to download an app before use.
The interface is user-friendly for even beginners.
Cons:
You don't have sufficient user control for editing the individual clips and photos.
On the free version, the brand watermark appears.
The default templates provided by Animoto are limited so, one may not necessarily get the particular theme they are looking for.
Clideo is yet another online slideshow maker that lets you create for free. With this tool, you don't need to get another app to resize your edited video to the resolution or aspect ratio that applies to the site where you want to share your work.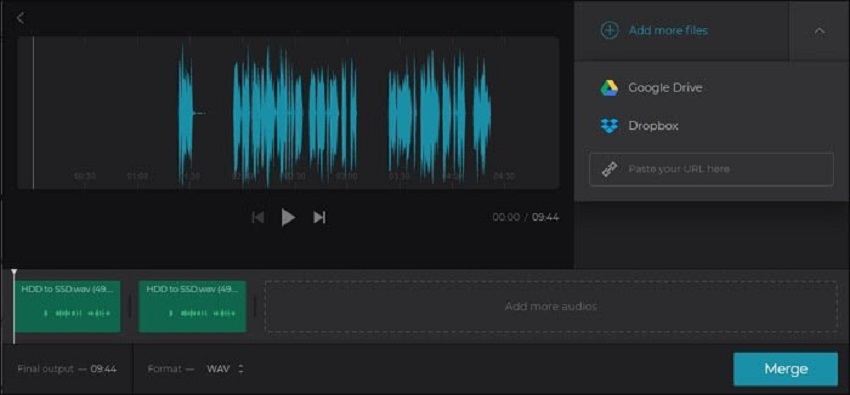 Pros:
Signing up is not required to begin using the tool.
It supports different devices and systems such as iPhone, Windows OS, Mac, Android.
It makes use of any video and photo format, as well as audio.
Cons:
The free version can only take 500MB of files.
The final video sometimes looks blurry.
This online video slideshow maker has free versions that let you create professional-looking videos using subtitles, video resizing, effects, music, texts, etc. Kapwing is the ideal tool for social media influencers, artists, digital marketers, media groups, etc.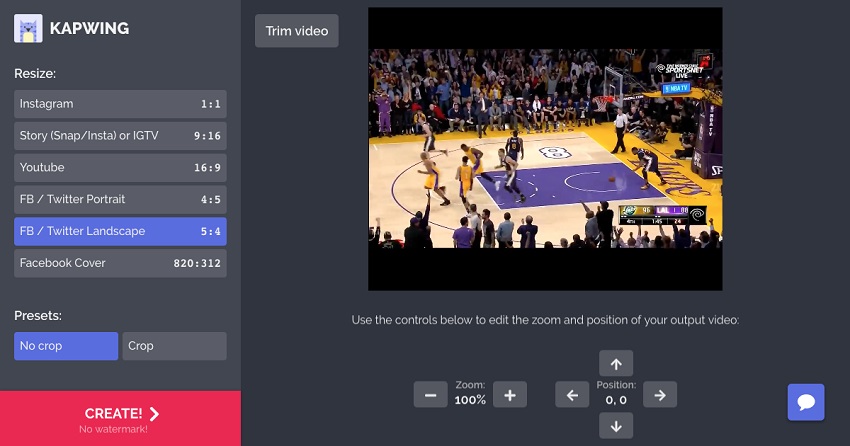 Pros:
It has multi-language support.
You can find a majority of the features in the free version of the tool.
There are no watermarks even in this free version.
Cons:
There are glitches with the auto-generated subtitles.
You may lose a part of your work as it does not correctly save sometimes.
Kizoa is a free online slideshow maker that contains all the necessary video editing features such as effects, stickers, crop and rotates, flip, subtitles, among others. The different aspect ratios provided by Kizoa are based on the default of pages like Instagram, YouTube, Facebook, etc.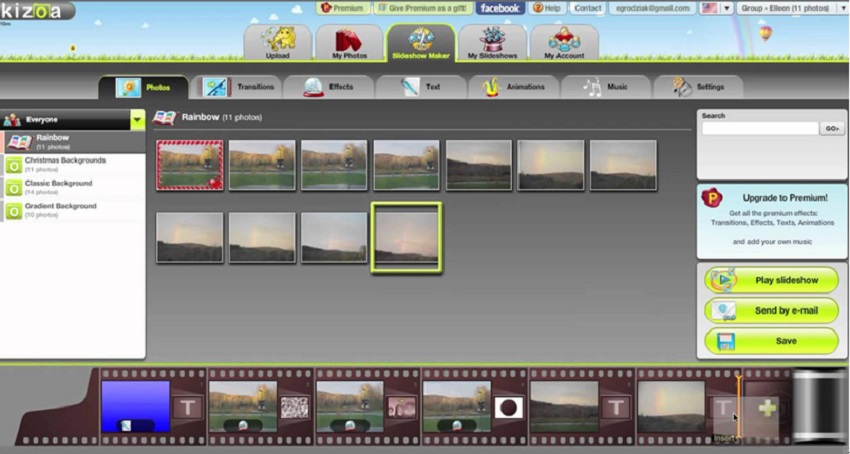 Pros:
The user interface is intuitive.
It provides support for 4K UHD shots.
There are available effects and animations arranged in batches that can be used to make your slideshow look even better.
Cons:
The highest quality resolution you can use in export videos from this site is 720P.
You will have to edit with a watermark showing on the video if you are using the free version.
Smilebox is a friendly tool for creating video slideshows using your media or any of the many templates already incorporated into the site. Make your design your own by using effects and themes that suit you on Smilebox.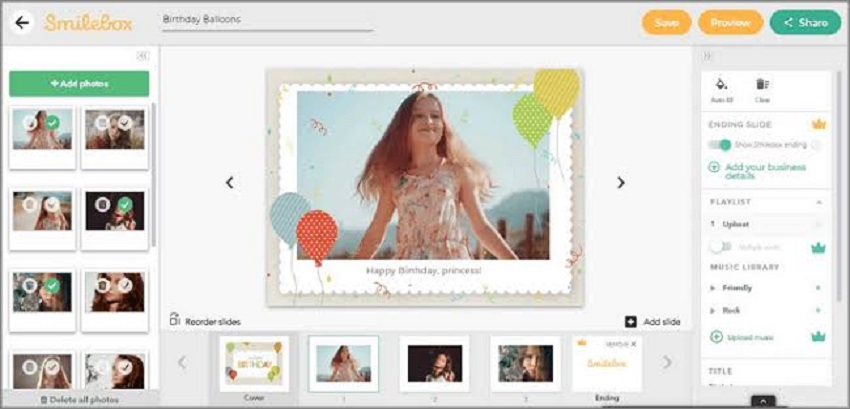 Pros:
It is a friendly tool.
It has an orderly homepage.
The designs and templates already provided by Smilebox are impressive.
Cons:
It is not as easy-to-use as the other tools on this list.
Most of its amazing features are locked in the premium version which costs $40 annually.
Slidely is an online video slideshow maker that both individuals and businesses can use. Such slideshows can be used on social media apps like Facebook, Instagram, and Twitter. In addition to being an online platform, Slidely comes in the form of an app that can be downloaded and used to make beautiful slideshows.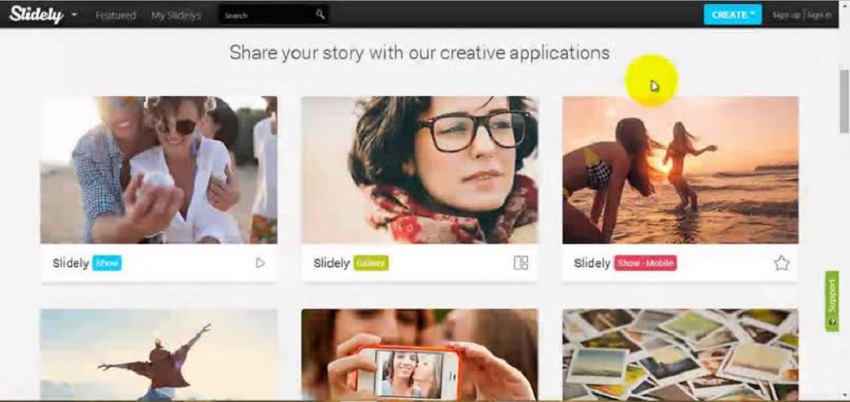 Pros:
It allows for creating marketing videos, photo galleries, music videos, thereby giving the user an enjoyable experience.
It lets you select images and videos straight from your device to the app to create stunning slideshows.
Cons:
The editing is limited, such as editing text within the same box or musical transitions from clip to clip.
The paid version has more features, and it is pretty expensive to pay for.
Photosnack is yet another online-only slideshow maker that you can freely use. Since February 2021, this tool has been called Creatopy. It is both user-friendly and powerful. There are many available templates and music to use for free.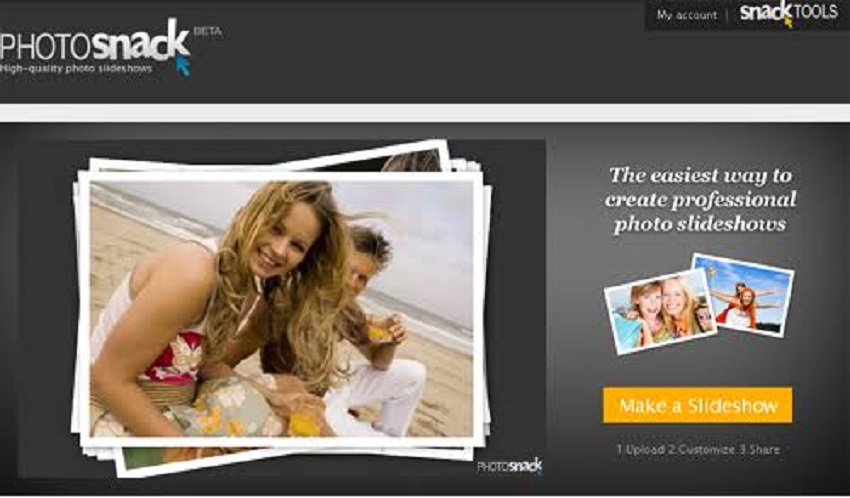 Pros:
It ranks top among the easiest tools to use in making slideshows.
There are ready-to-use buttons and stickers.
You can upload music and other audio from your collection.
Cons:
The download options are challenging.
The more you use it, the more upgrades you are required to do.
The last but not the least free slideshow maker among the top 10 online video slideshow makers is InVideo. The slideshows can expand the audience engagement of brands, which is ideal for publishers, agencies, marketers, and individuals.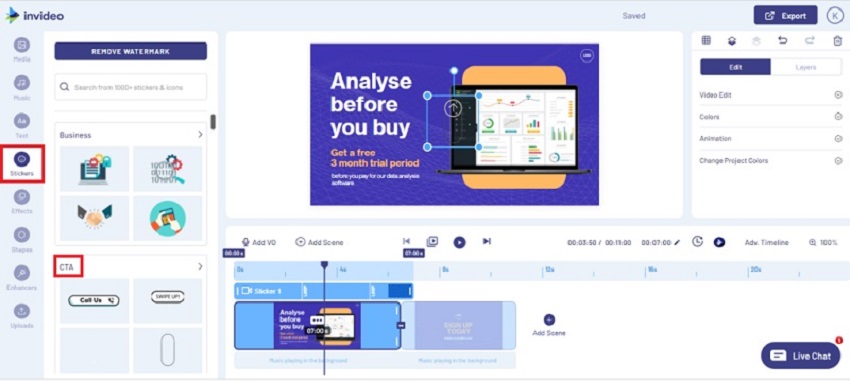 Pros:
It has excellent customer service.
It is easy to use.
It supports the use of all the major languages of the world.
Cons:
It experiences occasional lagging.
When you preview, you may see other clips that are not part of the one you need.
Conclusion:
Users are usually careful about the tool they choose to use for creating slideshows and for a good reason. From the top ten recommended slideshow makers, you can pick and use them at will. However, to avoid trial and error, you should use the most recommended tool on this list: Online Uniconverter Slideshow Maker for your beautiful video slideshows in three easy steps.