How to make father happy?
It is rightly said that fathers are the son's first hero and daughter's first love. There is a special bond between a father and a child as they are children's best buddies, mentor, and bodyguard. When it comes to expressing your feelings for your mother, the task is still easy as moms will love the direct expression of your love. On the flip side, expressing your love for your father can be a tricky task as they may feel awkward and shy with the mom's way of expression.
So, this Father's Day, if you are perplexed as to how to make him feel loved without making him awkward, we have an excellent idea for you. Why not create a video for your dad that comprises all his favorite pictures and moments that will bring back memories and make him feel elated.
Let's get started and know how this Father's Day can be made special with a memorable Father's Day slideshow video.
Part 1: Top 10 awesome Father's Day video ideas [can't miss]
Now when you have decided to make a video for Father's Day, the next thing is to get some exciting ideas for the videos. A well-themed video will make your dad feel great, and it will be remembered for years to come. So, to help you with this task, we have shortlisted some amazing Father's Day slideshow ideas.
1. What your father's life would have been before becoming your dad (your point of view)
To start the video on a lighter note, show how your father's life would have been before he became a dad. Here, you need to include your perspective on how you imagine him before your birth. Dig into the old photo albums and find the ones when he was young. You can also include some random pictures from the internet that shows how fun-loving and carefree he was.
2. Your bonding with him
Next, you can use the pictures and videos to show your bonding with him. Here you can include the images starting from your birth, childhood, teenage, and more. The photos and videos of you and your dad having a fun time will show the special bond between you two and be perfect for Father's Day special video.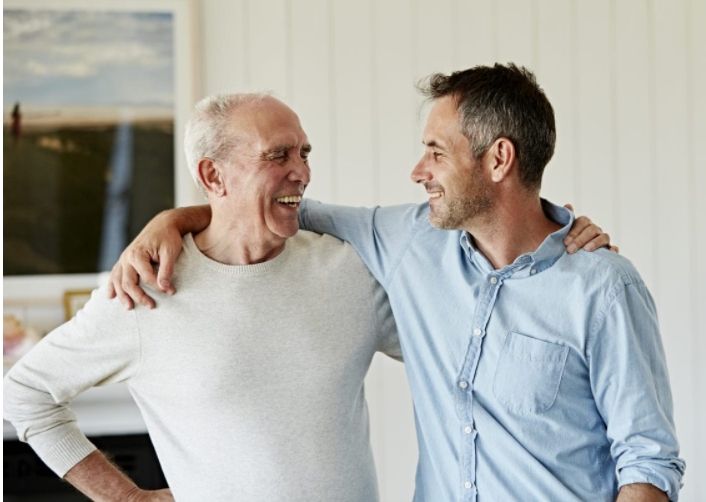 3. Your dad your superhero
Fathers are always superheroes, and to let your dad know the same, include some pictures and videos related to the same. You can consist of the media files from various events where your father has participated and won. You can also include the images you have been imitating him or participating with him in some football game, race, or any other event.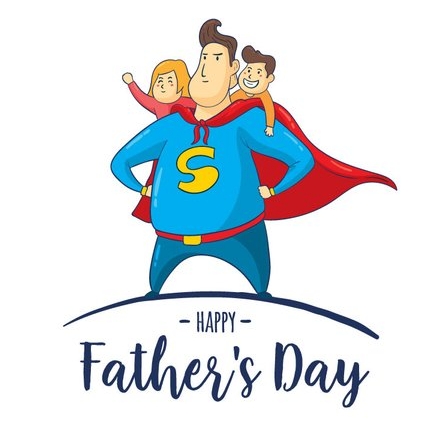 4. Get poetic
Use your writing skills and creativity to draft a heartfelt poem for your father, expressing your feeling and love for him. The poem will make him feel emotional and memorable. If you are not very good with words, no worries, as you can use a poem from the internet and mention that this is what he means for you.
5. Tickle his funny bone
To add some fun and humor, you can include some jokes or a funny read read-up. Some funny images and memories can also be included along with some silly poems. You can also make the video using the pun.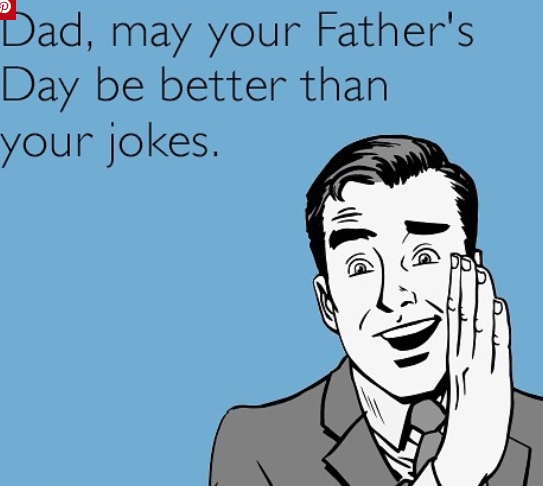 6.Express your appreciation
Though we all appreciate and respect our fathers, there is no harm in expressing the same at times, and what can be a better day than Father's Day. You can draft a short speech or a note to appreciate your dad and everything he has done for you. You can even write a song or use series of images to convey your appreciation.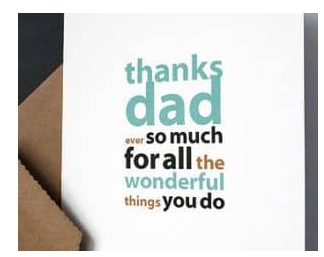 7. Include your grandfather
Your father would be happy to see if your video features his father. So, including your grandfather in your video is an excellent idea. You can use either interview your grandfather about your father's childhood or add a short message, poem, or a read-up from your grandfather to your dad.
8. Your real self Vs. Your father's expectation of you
Every father has expectations from their children and has their version of what their child should be. To make the video look attractive, you can compare your dad's version of yourself Vs. your own version. A table of differences or an image collage can be used to portray the same.
9. Share your present-day plans
Your father will be very happy to know what you are planning for your life and what you are doing to match his expectations. Sharing your efforts, plans, and achievements will make your father proud of you.
10. Customize, edit, give final touches to the video
After all the material and the content are collected, the main and final step is to bring them together and customize them to create an excellent video. Use a professional tool to add and edit all the videos, images, text messages, and other content into a perfect frame. Choose the flow of the video, add some stickers and other elements and add some music. You can also use some sites for Father's Day music download of your choice. Process the video and save it to your system or cloud storage. You can even save the video to a USB drive and gift it to your father.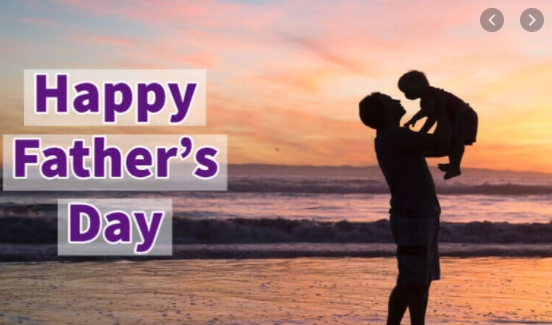 Part 2: Bonus: how to realize the ideas with Online UniConverter
Above, we have listed several ideas and tips for creating a wonderful Father's Day video. To execute these tips and bring them into reality, a good tool is a must. A versatile slideshow making program will help you get the task done quickly and also in a hassle-free manner.
So, if you too are looking for such a tool, we recommend Online Uniconverter Slideshow Maker . This is an online tool that works from the browser and helps create an excellent slideshow. Compatible with Windows and Mac, the tool allows to add media files from the system, Dropbox, Google Drive, and YouTube URL.
How to Create A Father's Day Slideshow with Music
Key features:
Free to use online tool with a simple interface
Add media files from the local system, cloud, and YouTube URL
The aspect ratio of added files can be adjusted to meet YouTube, Facebook, and Instagram requirements. So you can create perfect Happy Father's Day posts for Facebook and other sites.
Transition can be selected
Choose the duration of the images
Add background music from the computer, Google Drive, and Dropbox
Export the created slideshow in an array of video formats
Save the slideshow to the local system or cloud storage
Steps to make Father's Day video with music using Online UniConverter Slideshow Maker:
Step 1: Click on the Choose Files to add local media files. The icon for Dropbox, Google Drive, and YouTube URL can be used if files are added.
Step 2: Choose the aspect ratio from the available options to match the YouTube, Instagram, and Facebook requirements. Also, select the image duration and the transition option.
Step 3: Under the Audio Options tab, click on the + Add audio button to add the music from the local system or the cloud storage.
Step 4: Choose the format you wish to export the created slideshow from the dropdown menu at Output Format. Finally, click on the MERGE button to start the processing.
When the processing is done, the file will be available for local download. You can also save it to Dropbox or Google Drive.
Tip: The free version of the tool allows adding videos having a maximum size of 100MB.
So, if you have multiple files of different sizes to be added, we suggest using the desktop version of the tool called Wondershare UniConverter. This professional software can work with all your latest Windows and Mac system and supports a host of features without any size, number of files, or other limitations. With the software, multiple media files of high quality can be added, edited, and merged. You can even transfer the created file to an array of devices.
Conclusion:
So, let's get started and create a lifetime of memories by making an excellent Father's Day video. Pick up from the above-listed ideas, choose a theme, collect media files and then combine them using a simple yet effective tool like Online UniConverter Slideshow Maker.