Create Avatar from Photo with Media.io 3D Avatar Maker
Create the coolest avatar for your social media profile in a couple of clicks.
100% Automatically!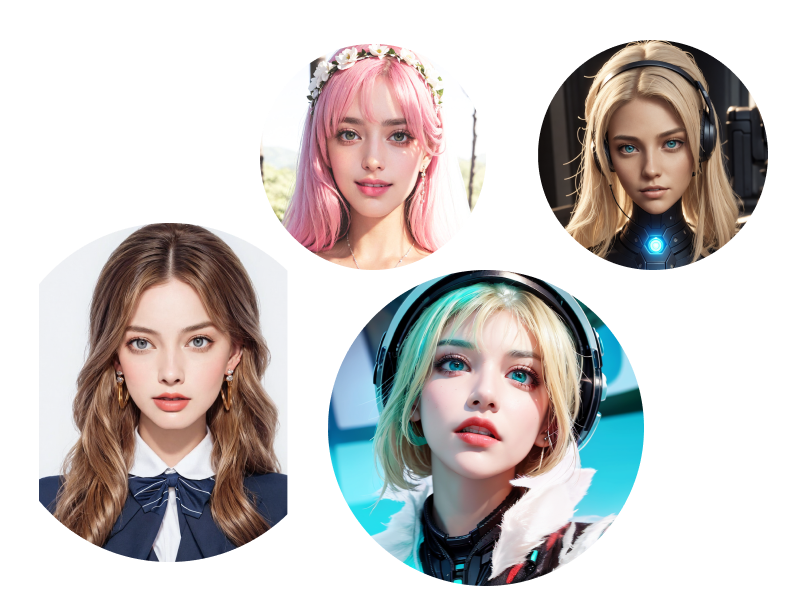 Free AI Avatar Generator Works on Any Device
Media.io Avatar Generator is a free web-based tool for all devices that features an intuitive drag and drop interface that lets you convert any photo into an avatar with the click of a button.
Turn Photos to Various Avatar Styles
Quickly transform uploaded images into stunning avatars that mimic your appearance in seconds. This avatar creator turns your selfies into various types of avatars and delivers incredible results.
Powered by AI Technology to Create Avatar
Media.io is the best-known artificial intelligence-based avatar generator. It features a complicated algorithm that automatically turns photos into avatars quickly and efficiently, saving time and energy.
Data Safe and Privacy Guarantee
Media.io is a reliable free photo to avatar converter because it has a secure SSL (HTTPS) certificate that protects users' privacy by erasing personal information within 24 hours.
How to Create Avatar from Photo Online?
Use avatar maker online tools like Media.io to make your digital profile stand out from the crowd with ease. You can build your character avatar from various templates including professional, gaming, artistic, fantasy, retro, cartoon, and more. Your funny and cool 3D avatar can be valuable to replace your photo on social media, forums, or chat programs. Let's see the following step-by-step guide and start to create your own avatar!
Step 1. Select Your Avatar Style

Open Media.io avatar maker from Google Chrome, Safari, Firefox, or Microsoft Edge. It provides numerous popular avatar templates to help you keep up with the trend. Just select your favorite styles, then click the "Confirm" button to make your own avatar. AI avatar creator takes a few seconds to convert your selfie into an avatar.

Step 2. Upload Your Casual Photos

Click the "Upload Images" button to upload your local file or drag & drop your selfies into the surface.

Step 3. Download Generated Avatar Photo

Now click the "Download" button to get your result avatar images. It's super easy to use! Start to use this free AI avatar generator and change your digital profile avatar image!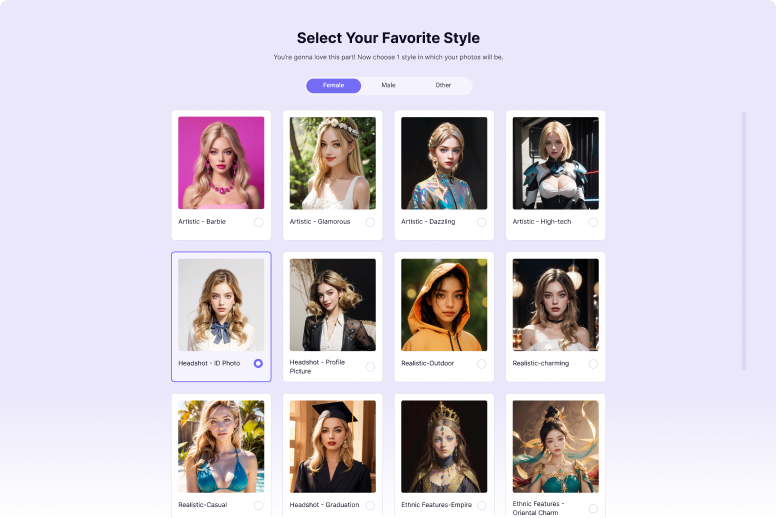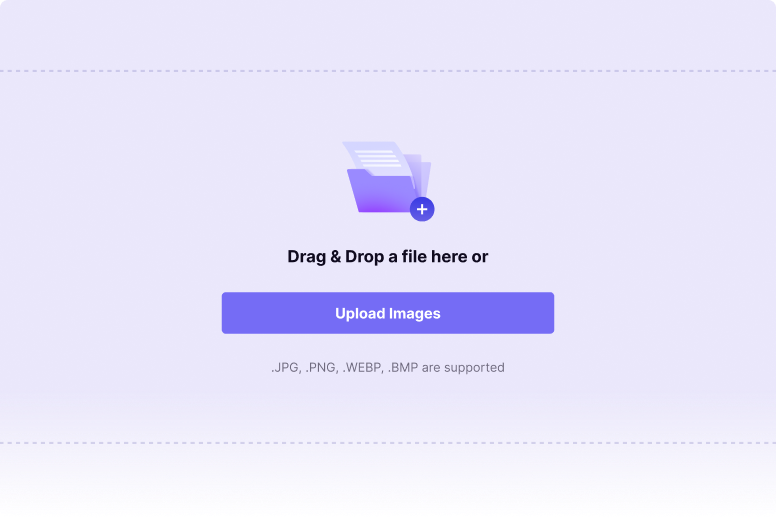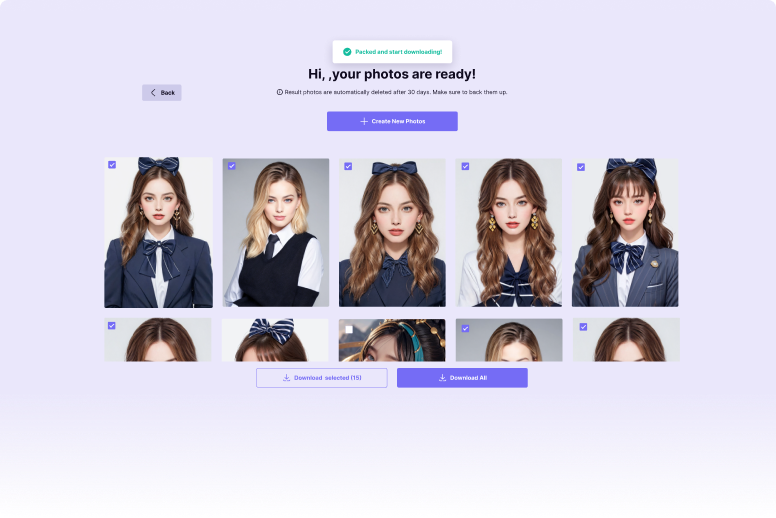 Make Trendy Digital Avatar Profile and Stand Out on Social Media
Avatars are widely used on websites and in online role-playing games. Digital avatars are used to identify yourself on your social media profile, role-playing game, or blog. Like an ID card on the Internet, personalized avatars are one of the best ways to express one's personality online.
Media.io has a web-based photo to anime converter that allows you to upload a face photo from your computer or device. It transforms the image into an avatar that you can upload to social networking sites with the help of artificial intelligence.
Create 3D Avatar, Cartoon Avatar, Realistic Avatar Easily Online from Photos
Media.io allows users to create a character-like avatar of themselves in the style of the show. The artwork is of exceptionally high quality, it looks just like the characters from the show in 3D avatar format. Besides, with Media.io free AI avatar generator, it can't be easier to make your profile look like a barbie or a Disney character.
Create the Coolest NFT Avatars and Get Profit
More and more artists, designers, and illustrators are getting into the creation of NFT arts and making cool cash from it. Therefore, you can create a perfect NFT avatar that can generate income for you with this free avatar maker.
Media.io can bring you a unique yet personalized NFT avatar to decorate your image in digital life.
More Than Just a Free Avatar Maker
Powered by AI, besides creating an avatar, Media.io AI lab always provides the most popular online tools to suit your various needs. Explore more funny AI tools to make you look ultra cool!
FAQs about Media.io Avatar Creator
1. Can I turn pictures into avatars?

Yes, you can. Media.io is a tool that allows you to create avatars in different styles instantly, using just a few photos of yourself.

2. How do I create an avatar of myself?

Step 1. Upload the pictures you want to use for the avatar on Media.io.
Step 2. Choose the avatar style you want and click on Start the process.
Step 3. Once done, preview and save your digital avatar.

3. What is the best free avatar creator?

Media.io: This is a free web-based online avatar tool powered by AI and helps to transform your picture into a realistic or virtual digital avatar quickly and without hassle.
Zmoji: This phone app lets you instantly create an avatar in one of two styles using a photo of yourself or manually create your avatars. The app has a well-integrated keyboard, which makes sharing images extremely simple.
Cartoonize.net: This site accepts images of any kind, such as pictures of people to use as an avatar, as well as pictures of landscapes, buildings, cars, pets, and the like.
SP-Studio: SP stands for South Park, the infamous Colorado cartoon. It allows users to create an avatar of themselves in the style of the show. The artwork is exquisite, and it is free, just like the characters from the show—a must-have for any South Park fan.
Avatar Generator: This website does a good job, even if the name is not exactly creative. It is easy to create an avatar from a photo in just a few steps. This site has a feel of the early 2000s Internet, so older millennials looking for a reminiscence should give it a shot.
Photolamus: This art is made of exaggerated features such as eyes and ears and is similar to caricatures you might have seen in tourist hotspots. It only accepts photos of people.

4. What is the most realistic avatar maker?

Media.io: This realistic avatar creator is effortless to use and helps you to convert your photos to avatars easily and quickly in one click.
Kusocartoon: This site offers a candid photo to cartoon process that allows you to choose between black and white or full color, and its artwork is very similar to a comic book.
Befunky:Befunky's tagline, which states, "From photo to cartoon in one click," perfectly summarizes the service it provides. This software includes a lot of filters and other tools to play around with, and the interface resembles a professional photo studio a lot more than the other, more straightforward options on our list.
Avatar.pho.to:This service not only converts photos to avatars but also includes social media news, filters, and mask effects. It could be worth a shot.
Shrink Pictures:This service not only converts photos to avatars but also includes social media news, filters, and mask effects.
Voila:This is an iOS and Android picture editing app. It allows you to either upload or captures a photo of your face. The image then transforms into something that resembles a cartoon character using artificial intelligence.

5. How do I make a 3D avatar?

Media.io - an online 3D avatar maker, helps to free create 3D avatar in few steps:
Step 1. Select the 3D avatar template you want to use on Media.io.
Step 2. Upload your image and let AI start training.
Step 3. Preview and Save.
This app is one of my favorites, and my kids do as well. This software is fantastic if you enjoy designing characters and people and making them your own.
Sandy Clarkson

Great app. Needed no other persuasion after the first trial. Highly recommended and works on the different dormats of audio and video.
Luke Larson

I love the fact that I can transform my pictures into avatar characters and it looks cool.
Tibo

I awarded it five stars since it is an excellent application.
Ruby D.

More Tips and Tricks for Image Enhancement
Convert, compress and edit files online
in minutes.
Make video editing easy like never before!