There has been a meteoric rise in Non-Fungible Tokens (NFTs) popularity. Famous people like Steve Aoki and Jay-Z use NFTs as their Twitter avatars. Plus, popular labels like Adidas and Nike are now competing in the market.
Media.io AI Lab provides some stylish AI art effects which allow you to convert images into NFT digital art in just a few clicks. Anyone can be an NFT artist with these AI art filters.
How to Create NFT Digital Art for Free?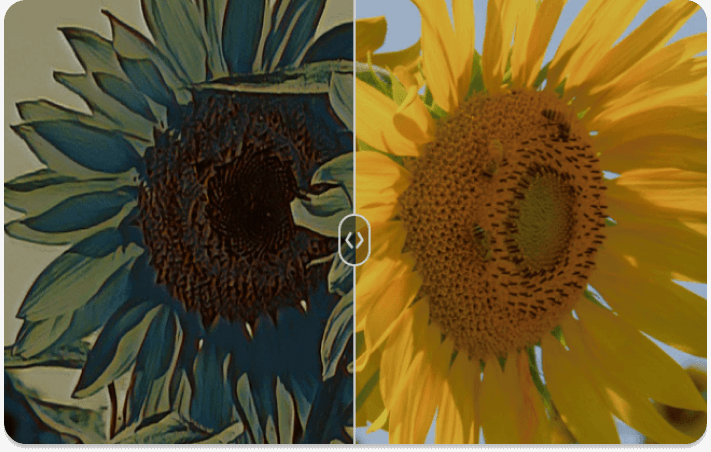 2
Select NFT Art to Process
Preview the AI art filter presets and then select the one you want to apply. Click the Start to Process button, and the NFT-style image will be generated automatically.
After the NFT image is rendered, remember to export the NFT art image by clicking the Download button.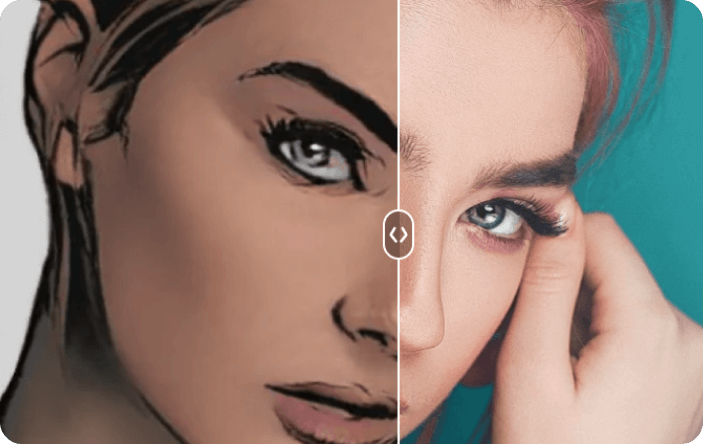 2
Convert Image to Cartoon
Once uploaded, click the Start to Process button to convert the profile image into a cartoon.
Preview the result and download the NFT digital art with cartoon effect. You can also click the original image again to upload a new one.
What Makes Media.io NFT Creator Different?
No Coding Required
Creating NFT style image is easy with Media.io since it provides various AI art filter preset, which allows you to apply directly without complicated coding required.
Free and No Watermark
Media.io NFT creator is free to use. That means you don't have to purchase anything to make NFT creations. The tool will also not leave any watermark on your pictures.
Export Quickly
Exporting your NFT image creations is simple. After you're done making your cartoon or NFTs creation, you can download the generated NFT art directly on your device.
Frequently Asked Questions About NFT
NFT refers to "non-fungible tokens." An NFT, or non-fungible token, is a digital asset that can be used to identify ownership of certain real-world or digital goods, such as art, real estate, musical compositions, or video recordings.
How do I create an NFT image?
Several tools available, such as NFT Art Generator, Appy Pie NFT Generator, Fotor, SketchAR, and Hotpot.ai, can be used to produce an NFT picture. If you want to make a NFT image for fun, you can use the AI art filters or the cartoon effect in Media.io AI Lab to convert images to NFT quickly.
You will not find many NFT creators that are free to use. However, one of the best options to use is Media.io NFT Creator, which is completely free for everyone. It offers a simple 3-step procedure to create your NFTs.
Can photos be sold as NFT?
You'll find that the NFT universe is ideal for your limited-edition digital artwork. The value of every creative work—whether a painting, photograph, film, or audio recording—is contingent on its rarity and the renown of its creator. Likely, NFTs aren't perfect yet. Still, this may happen in the not-too-distant future.
Can NFT be used as an avatar? What should I pay attention to?
Absolutely, and many people are already using NFTs as their avatars. They can represent unique digital content, so you can buy or create an NFT and use it as your avatar to showcase to others. In some virtual communities, NFT avatars have become a popular trend. However, it's important to note that the prices of NFTs on the market may fluctuate, so you need to carefully consider how much you're willing to pay for an avatar. You can check out
the best AI avatar generators
if you want to create your own avatar.
Reach New Audiences Like We Met You


Angelina

I like the challenge of merging the timeless practices of past painters with modern technology to transform ordinary photographs into works of art with a modern flair. Envision how awesome it would be to have an NFT of any object you encountered on the street in 2022 transformed into a masterpiece worthy of a Van Gogh.

Jonathan

Choose an art style and your uploaded picture and this AI tool will automatically transform your photo into NFT style artwork. You can create your own layers and tweak them to your liking without touching a code line.

Olivia

You'll be amazed by what you can do with Media.io's NFT Creator. One of my favorite features of this platform is that it employs cutting-edge AI technology and machine learning to produce mystical works of art. Use their one-of-a-kind design tools to make artwork that stands out, and create, organize, and view your creations across devices.