Convert Photo to Cartoon Online
Cartoonize yourself with our ultra cool AI cartoonizer. 100% Free and automatically! Convert picture to cartoon online free now!
Cartoon Yourself on
Any Device for Free
Media.io can turn your photos into animated cartoon images on any device online, available for PC, iOS, and Android..
Adjustable cartoonizer effects & filters
Support cartoon effects such as 3D Avatar, Disney, Sketch, Retro, LOL, and also allows for customized facial expressions.
Powered by
AI Cartoon Generator
Cartoonize a picture of yourself, city streets, fluffy pets, or beautiful sunsets with artificial intelligence in a flash.
Data Safe & Privacy Protection Guarantee
Media.io use a secure SSL (HTTPS) certificate that guarantees users' privacy by deleting uploaded image within 24 hours after upload.
How to Turn a Picture into a Cartoon Like an Artist?
Want to get beautiful cartoon images of your own? Media.io is a free single-click Cartoonizer that allows you to turn your pictures into cartoons within seconds. Whether you want to cartoon yourself, your pet, or a fantastic thing you captured, Media.io cartoon photo maker has you covered. It is a straightforward cartoon photo editor that offers more than just Microsoft paint and is easy to use.
Step 1. Upload Image for Cartoonize

Upload the photo that wants to cartoony, or just drag & drop the image to the interface.

Step 2. Choose a Cartoon Filter

Try different cartoon effects and choose whichever one you like best. Media.io AI technology will convert your photo into cartoon automatically in seconds.

Step 3. Save Your Cartoonify Image

Save your amazing photo and share it on Facebook, Instagram, and more!
Make Photos Stand Out with Photo Cartoon Converter
Cartoonize a photo can bring different energetic and visual effects when sharing with others. Media.io cartoon photo editor gives you a way to give life to your photo, and let them become vivid.
Cartoonize Your Profile and Look Cool on Social Media
It is pretty fun and exciting to create a cartoon avatar of yourself using this simple and free cartoon image maker. You can upload created avatar to social media profiles like Facebook, Pinterest, Twitter, Instagram and others.
Cartoonize a photo also acts as another way to fix your picture by adding a new filter and animated effect. It could be a new way to cosplay the animated character instead of doing full makeup. Cartoonize yourself and your friends like Marvel 'Avengers' in the comic book!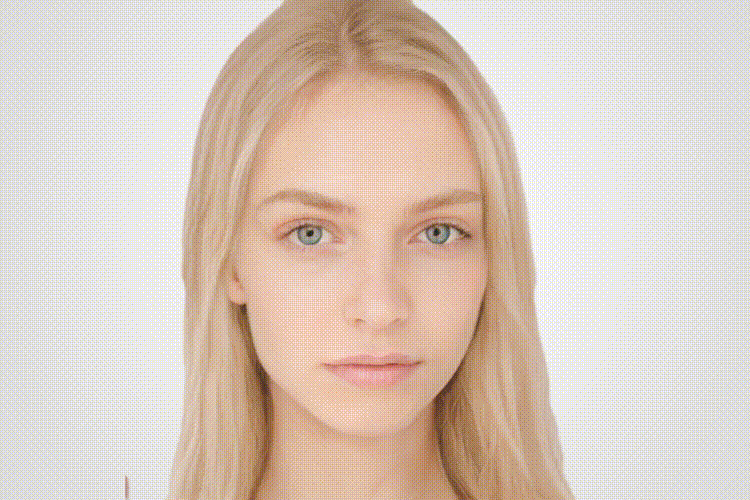 Cartoon Pets, Landscapes, and Anything for Sharing
With this photo to cartoon converter, you can create a lovely landscape, pet, or anything that inspires you from your photo collection and transform them into cartoons that you love sharing with people and having fun with them.
Get your furry friend a cute cartoon image! Change the landscape view to another concept.
Enjoy the Convenience of a Cartoon Maker Online
Looking for a cartoonizer app to convert your face into cartoon on your phone? Don't bother downloading an app! With Media.io, you can change photo into cartoon right in your browser, anytime, anywhere.
More AI Tools for Image Editing
Jannelle White
What wowed me about this tool is that I was able to cartoonize my image without having to log in or pay for any subscription. Perhaps it worked within a blink of an eye and I do love it.
Selma Nilsson
I like the cartoon blending in the Media.io. Funny, it was able to rhyme with my face and I was looking so pretty… thanks to the creator of this awesome platform!
Joao Ronaldo
I use Media.io to cartoon my pet - a super cute dog! Wow, I can't wait to send the photo to my girlfriend. She loves it too! Thanks team.
Oscar K.
This was my first time using the platform and I was able to work like a pro with it. The developers did a great job and I will rate a 5 star.
Wes Stinger
I honestly love the ease of use in this all-in-one program. There are no annoying adverts or hidden charges. Just an honest service. Recommended!
FAQs about Photo to Cartoon Online
1. How can I turn myself into a cartoon?

Use Media.io to turn yourself into a cartoon for free. Ramp up the creativity and efficiency instantly. Follow me:
Step 1. Upload the face image you want to use for the cartoon
Step 2. Wait for AI technology to cartoon yourself without hassle.
Step 3. Preview your cartoonized picture and save it on your device.


2. What is the best app to cartoon yourself?

Media.io is the best free web tool to cartoon yourself with an intuitive and easy-to-use interface compatible with any device. With this tool, you can transform photos into cartoons online, convert pictures, paintings, drawings, caricatures, and add many other beautiful effects.

3. How to make a caricature of myself?

Step 1. Open the Media.io and upload the picture you want to Caricature.
Step 2. Click "Start to Process" button and wait just a couple of seconds.
Step 3. When you feel satisfied with the result, download it on your device.

4. How do you Toon a picture?

Step 1: Add photos or drag and drop your picture on Media.io Image to Cartoon option Step 2: Start the Converting Process with only one click. Step 3: Download the result cartoon and customize according to your needs.

5. Where can I Cartoonize my videos?

Media.io is an excellent website that allows you to cartoonize videos with ease. This website has a friendly and free tool that you can easily use to cartoonizer online any videos of your choice. Moreover, this software provides many advanced features to manipulate cartooned images and videos based on your requirements.
More Tips and Tricks for Image Editing
Discover More
Free to Create PNG and
Transparent Background Online
Convert JPG to PNG and make full HD PNG background with ease.
Upload Image Now