Diverse Styles,
One-Click Creation
When crafting your AI artworks, Pixpic AI Art Generator offers a wide range of stunning style options, including ID Photo Style, Custom Profile Picture Style, Graduation Portrait Style, Sci-Fi Art Style, Artistic Portrait Style, Royal Portrait Style, and Barbie Style. This diversity ensures that you can generate unique art photos tailored to different occasions and creative needs, highlighting the rich style selection of Pixpic AI Art Generator. No matter which style you desire, one-click creation is at your fingertips.
Simple Process

to Craft Your Personalized AI Image Artworks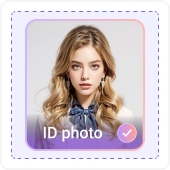 Choose Style
Select a personalized artistic style that suits your preferences.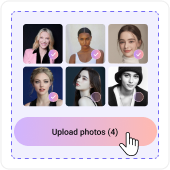 Upload Photo
Upload clear photos showcasing your desired facial features.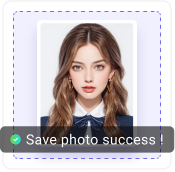 Generate Artistic Portraits
Click to swiftly generate unique and captivating personalized artistic portraits.
Endless Creativity

, Crafted by Pixpic AI Art Generator

Unleash your creative potential without needing professional skills. Pixpic AI Art Generator offers a variety of style choices, allowing you to transform ordinary photos into different art pieces. Whether you're a social media influencer, a creative enthusiast, or a business professional, you can find art photos here to meet your needs. Enjoy high definition, natural transformations, and fast generation for convenient expression of your creativity.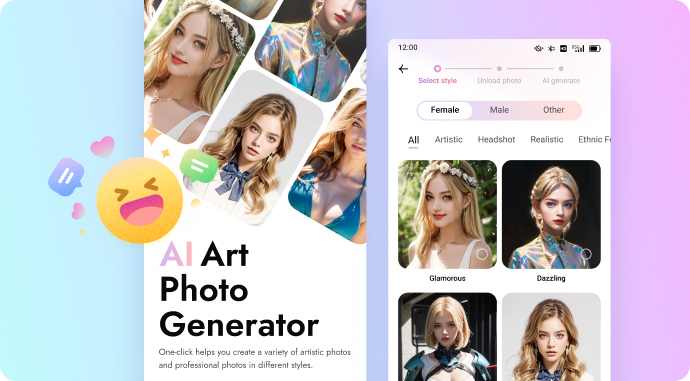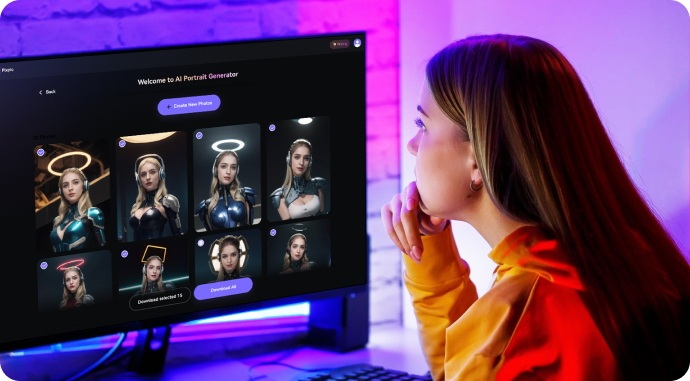 AI Art Tailored for
Every Industry
Pixpic AI Art Generator is a versatile creative assistant. Whether you need to elevate your professional image or seek attention-grabbing creations, you can find solutions here. Through powerful AI algorithms, it provides individuals and businesses with a simple yet efficient way to turn ordinary images into art pieces with different styles and characteristics. Unleash your creativity and transform your artistic journey from now on.
Enhance

Your AI Art Experience

In your creative journey, there's not just Pixpic AI Art Generator, but also AI Image Enhancer, designed to make your AI artworks crisper and more impressive. The primary role of Pixpic AI Image Enhancer is to restore, sharpen, and enhance image clarity, ensuring your creations are visually stunning. You can effortlessly operate it online anytime, anywhere, to bring clarity to blurry photos.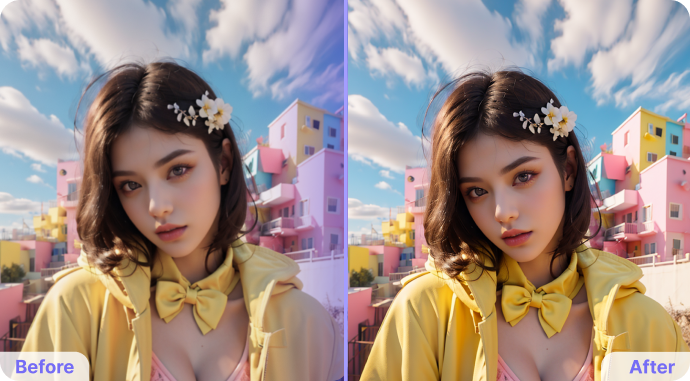 Frequently Asked Questions about
AI Art Generator
How does AI Art Generator work?

AI Art Generator uses deep learning and neural networks to analyze and process input images, applying various artistic styles or features selected by the user. It can transform ordinary photos into different art forms, such as portraits in the style of famous painters or other creative variations.

Can I choose from different art styles or themes for the generated images?

Yes, you can select from various art styles or themes, including but not limited to ID Photo Style, Custom Profile Picture Style, Graduation Portrait Style, Sci-Fi Art Style, Artistic Portrait Style, Royal Portrait Style, and more. These options allow you to create diverse art styles.

What are some common use cases for AI Art Generator?

AI Art Generator has a broad range of applications. Users can create art for personal use, social media profiles, websites, creative portfolios, or even for professional purposes such as business branding and marketing materials. The tool offers a unique way to enhance visual content and creativity.

How long does it typically take to generate an art image with AI Art Generator?

The processing time varies depending on the complexity of the chosen art style, image size, and available system resources. In most cases, AI Art Generator works quickly to generate art images. However, for exceptionally high-resolution or detailed styles, it may take a bit longer.

Is AI Art Generator suitable for beginners with no prior artistic skills?

Yes, AI Art Generator is designed to be user-friendly and doesn't require prior artistic skills. It's an accessible tool for individuals looking to explore art styles and enhance their images creatively, making it ideal for both beginners and experienced users.
More AI Products from Pixpic